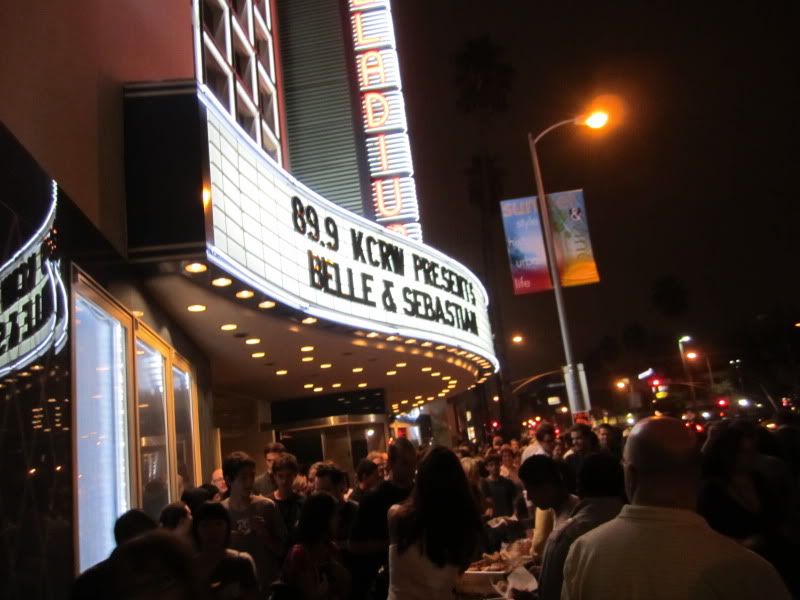 Right after the show ended. HOTDOGHOTDOGHOTDOG!!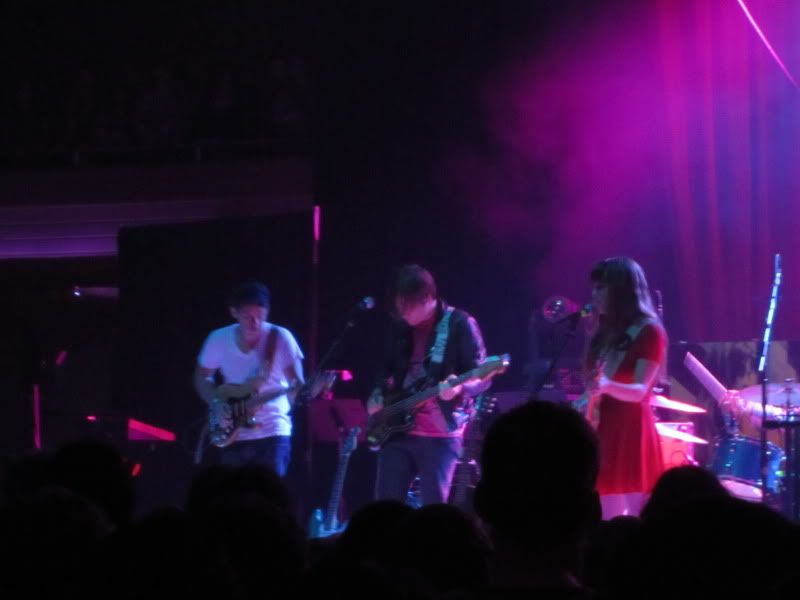 Jenny Lewis and Jonathon Rice opened (Jenny and Johnny) and they we're really good! I'm going to have to check out their stuff.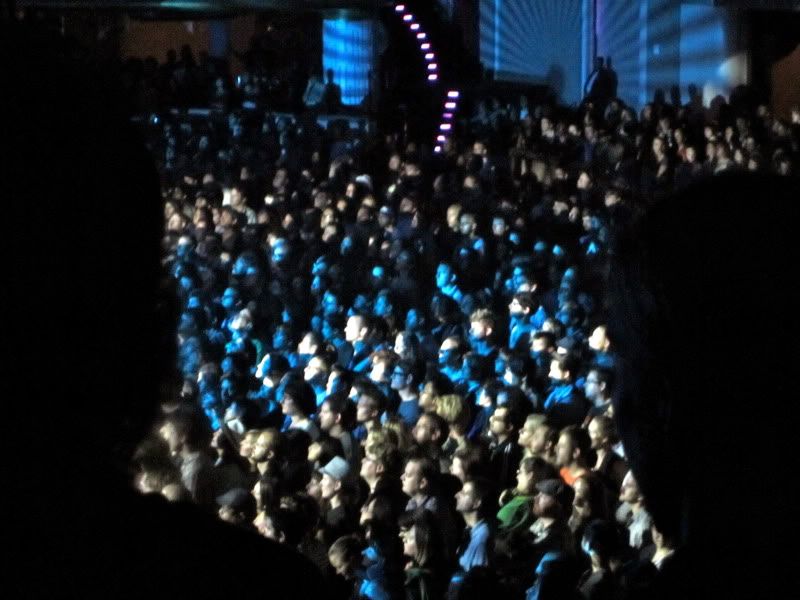 We moved from the floor to the balcony to get a better view of the show.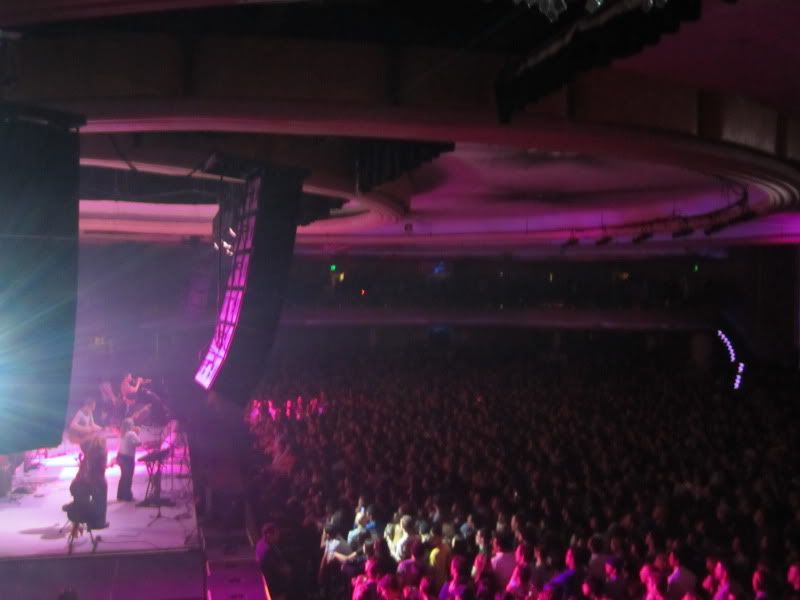 So good!!
Afterword, Grant and I were starving so we went to Cafe 101 which was right around the corner. It's such a neat place, it's a diner that serves healthy diner food basically. The ambiance was pretty cool (low lighting, very 1970s) and the food was delicious! I had a cup of carrot ginger soup (AMAZING), mushroom taquitos with black beans and cuban corn on the cob. If you ever go to a show at the Palladium in LA, eat here after--it's open 24 hours!




So Grant and I saw Belle & Sebastian play at the Palladium on Sunday and it was such a treat! I've been wanting to see them for quite some time but I think last time they were in LA they played at the Hollywood Bowl with the LA Phil and tickets were $100. Yikes.
Anyway, we trekked up to LA just in time to see Jenny and Johnny open and they were really good. We liked their faster stuff more than the ballads but the music was great nonetheless. After their set, we milled around and eventually decided to sit up in the balcony which was the best decision of the night. I'm all for getting the true concert experiences by being squished by 1000000 sweaty people (and there is always the inevitable really annoying person who is next to you and who you want to stab...) but my bad knee can't stand for such shenanigans anymore! It was nice to be able to sit down in the balcony if you wanted and just relax and enjoy the show and what a show it was!! Stuart Murdoch is the king of all things adorable and he dances just like a Peanut! In fact, they brought some fans up to clap along and dance around and I swear they all were dancing just like the Peanuts gang. Probably the highlight of the show was when they brought Jenny Lewis out to sing Lazy Line Painter Jane (which I would have never thought they would play in a million years) and she was phenomenal! If you aren't familiar with Belle and Sebastian check out that song in particular, I bet you will love it!
Also: hi Anthony!! What a small world huh? Hope you guys liked the show as much as we did! :)
Moving on...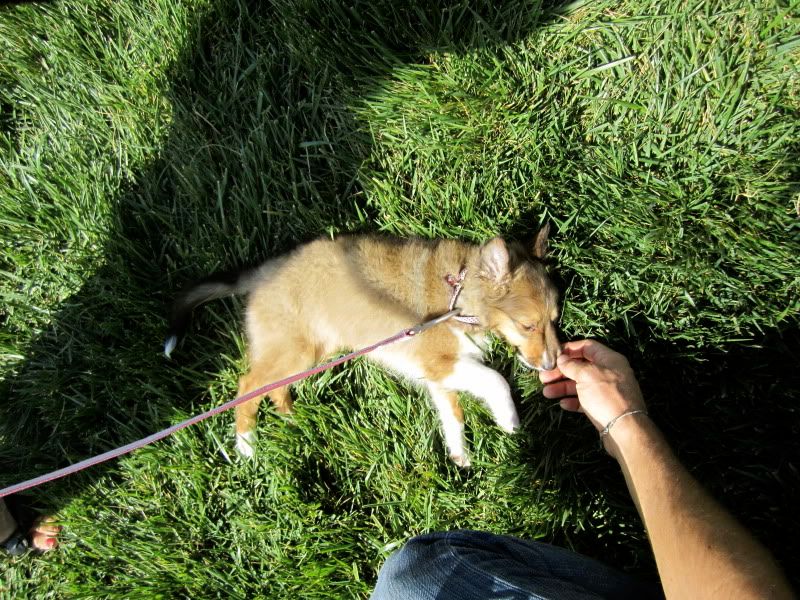 a fuzz ball!!!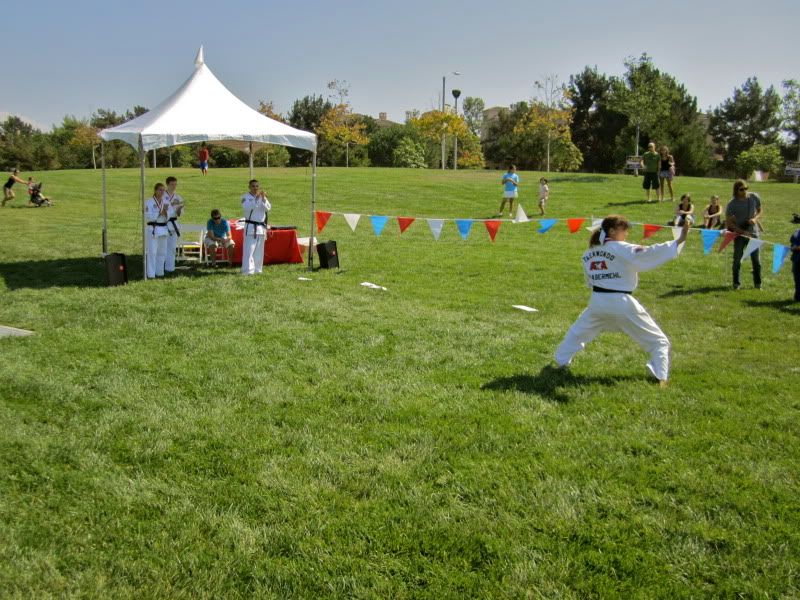 loved. They were playing pump up jams in the background in the same vain as The Final Count Down. Can you spy Grant?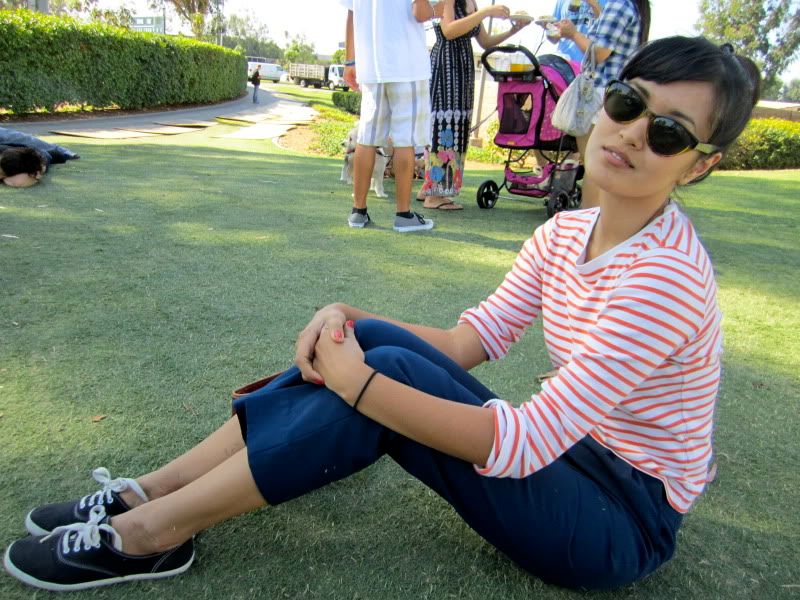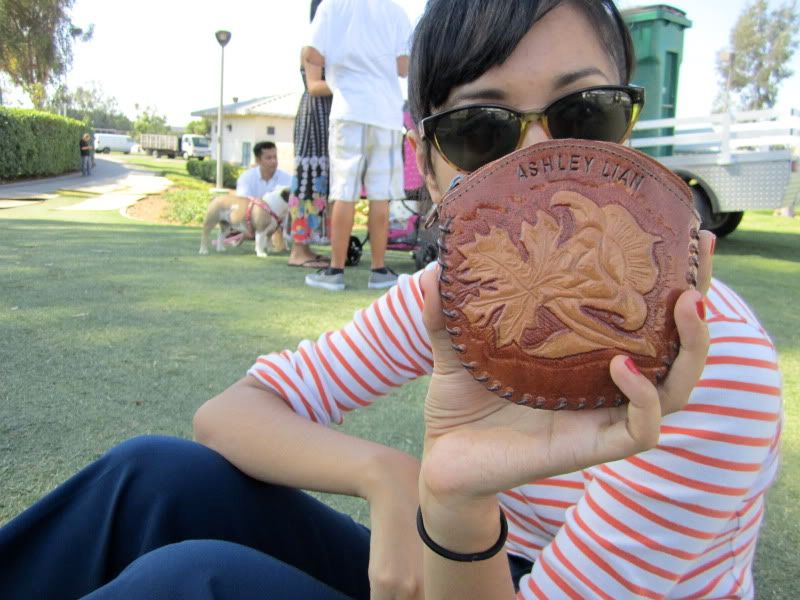 A small tooled leather coin purse with my first and middle name
That's right, saffron and pistachio ice cream sandwiches!!!!!




Outfit details:
Orange and white striped Lacoste shirt: thrift store, 1970s little boy navy blue trouser pants: thrift store, Black Keds (new! thrifted), cat eye sunglasses: Grant's (he thinks they were his grandma's)
The day before the concert, there was a "Global Festival" right by where I live so Grant and I decided to check it out. I thought it was really neat, they had a bunch of different multicultural acts and food vendors. I got to try Sea Birds (Deanna, if you're reading this you need to go!!!!) which is the only vegan food cart in Southern California...I think. I got the beer battered avocado taco and the jerk jackfruit "carnitas" taco and Grant got the same with sweet potato fries. No pictures since I was too hungry to focus on taking my camera out but it was delicious! We also got ice cream sandwiches that were great (makes me miss Saffron & Rose in LA...tear) and then some naan and potato and spinach curry.
Don't forget to check out my etsy store on the right, I keep updating that sucker!