On Thursday, Grant and I drove out to Palm Springs to check out Toy Machine's new promo,
BRAINWASH
(for the second time!) that was being held at the Ace Hotel. Since I'd never been to Palm Springs combined with the fact that I've been wanting to to stay at this hotel for sometime, we figured we might as well get a room and enjoy all that the desert had to offer for our daycation.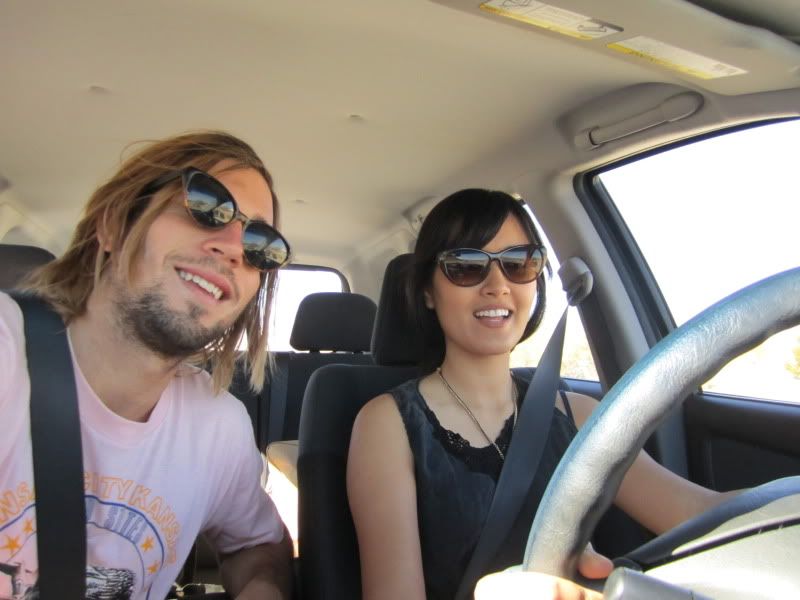 Surprise!!! Grant made me drive to Palm Springs (much to my chagrin) but we made it there in one piece.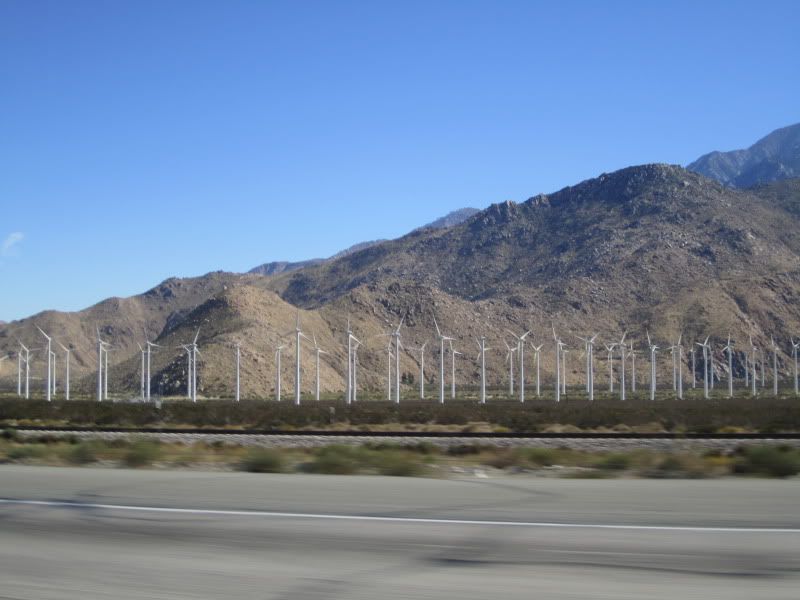 The land of a thousand windmills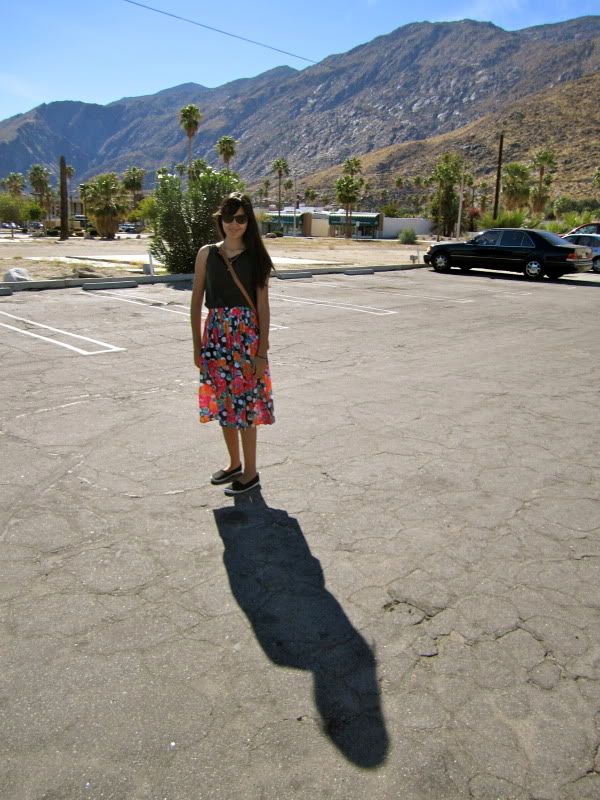 So maybe I borrowed a skirt from my
ETSY
store to traipse around in?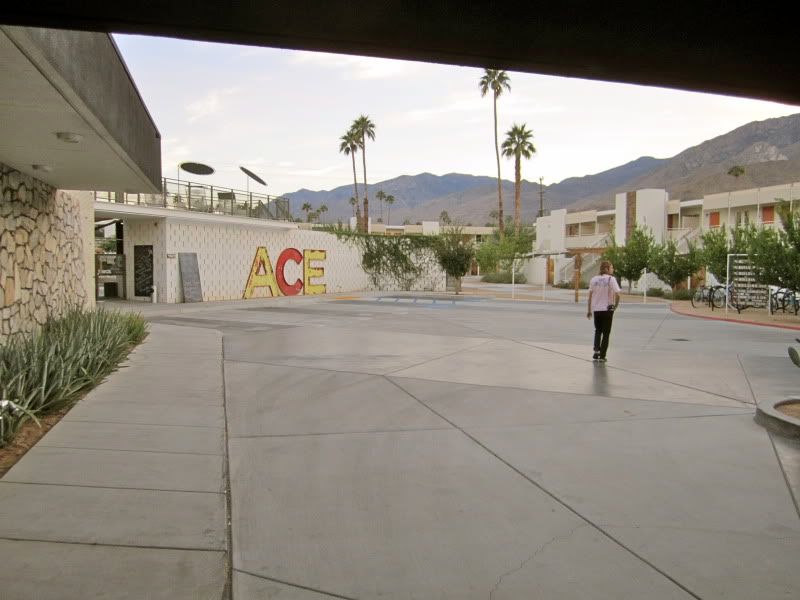 The Ace Hotel
was super neat and reasonably priced. I'd recommend staying here if you're ever venturing out into the desert.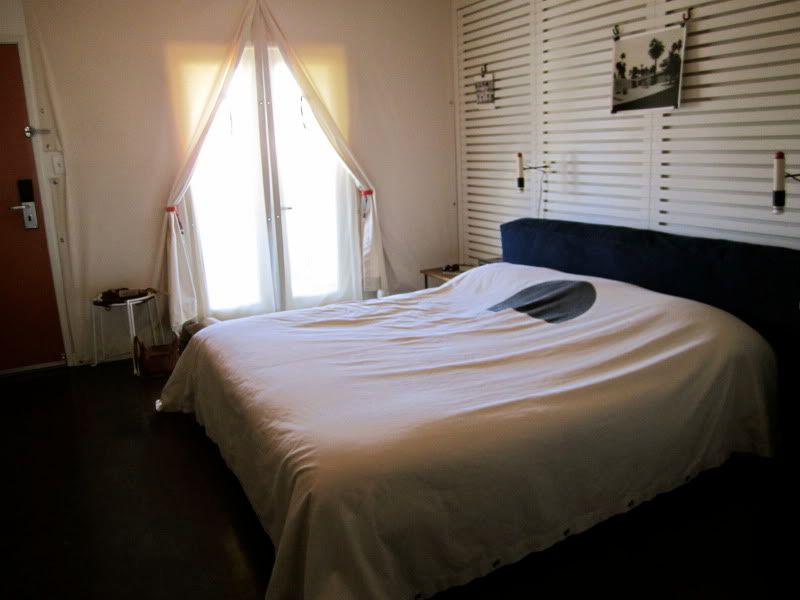 The biggest bed ever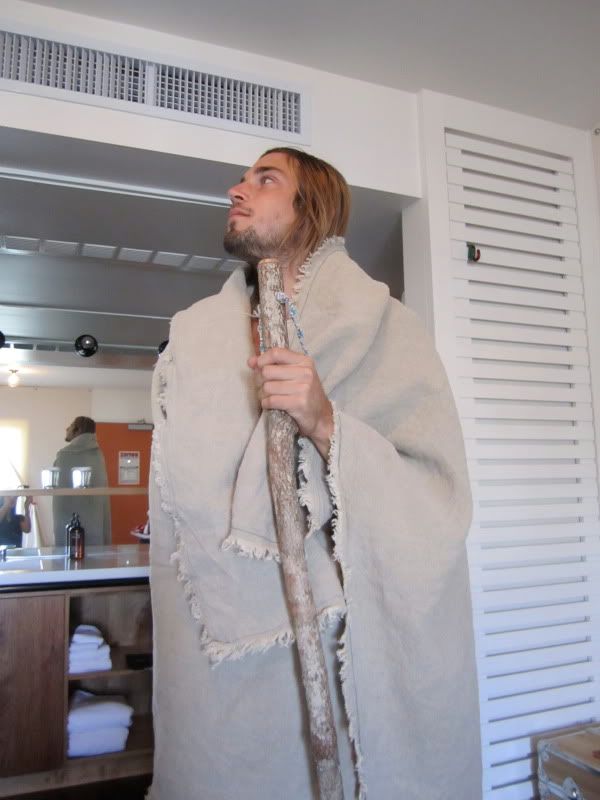 Rooms come with walking sticks and some sort of Shepard-chic blanket which Grant modeled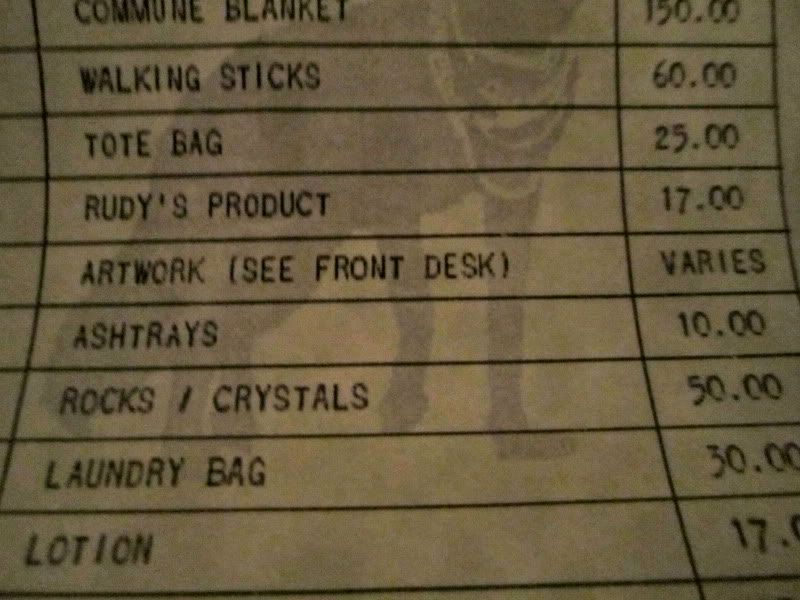 Don't try to steal anything from the room or you just might end up paying $50 for a rock (our room wasn't cool enough to get a crystal)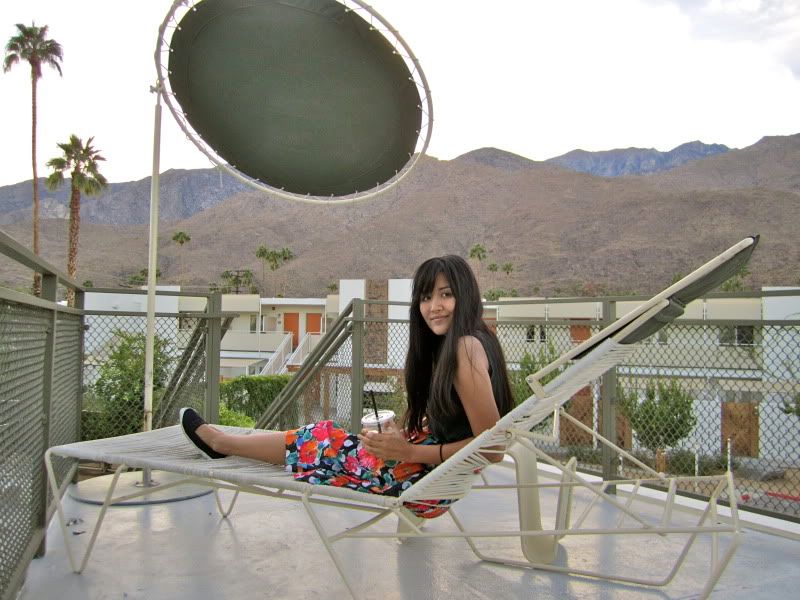 Sippin' on an Arnold Palmer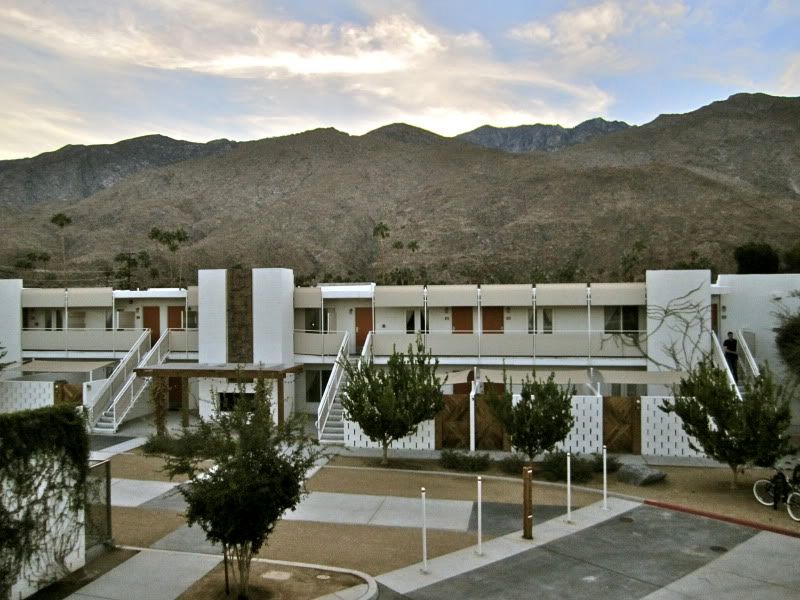 A view of part of the grounds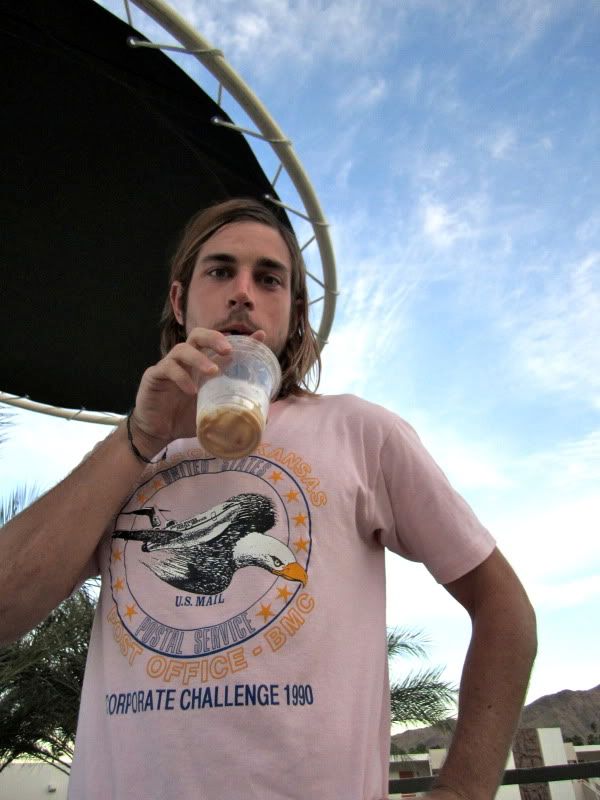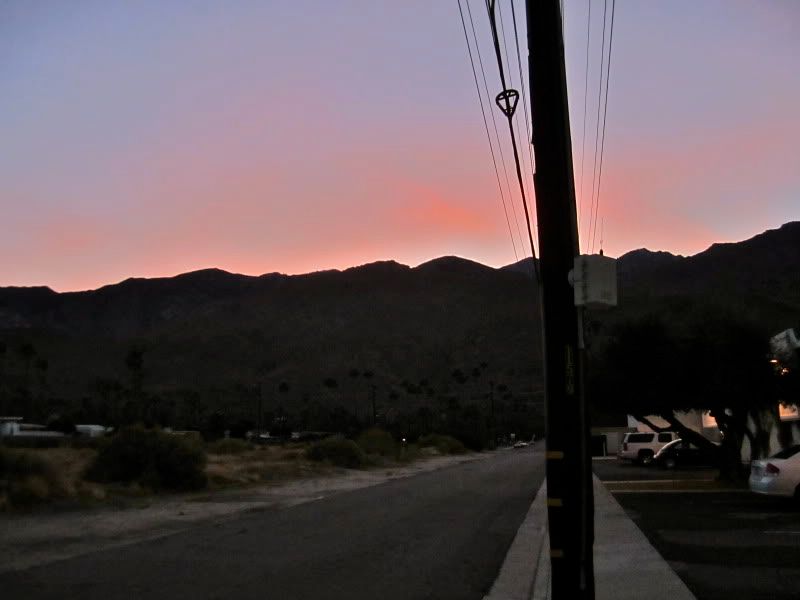 Desert sunsets are very nice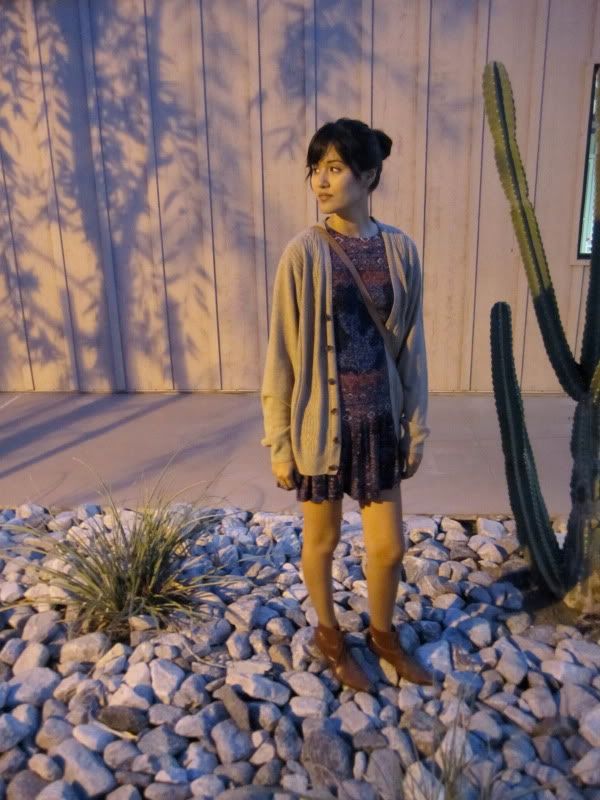 Outfit change! I think i've posted this outfit before but tough stuff! In the real world people re-wear outfits all the time, and since i'm a part of the real world this is to be expected. Also: everything is thrifted.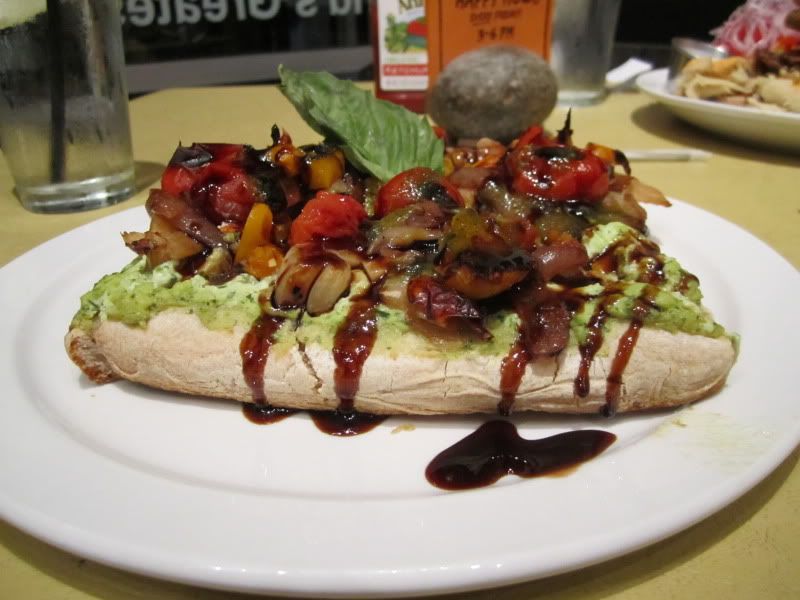 We got our grub on at
NATIVE FOODS
, I got a vegan pizza and Grant got the Oklahoma City burger (the fried dill pickles are the best!)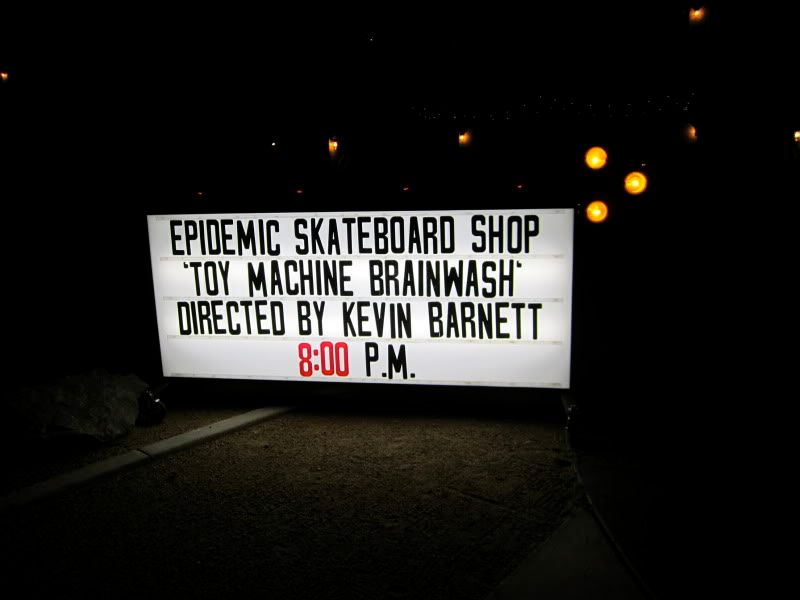 Finally it was time to head on over to the "commune" to see the premier. Kevin's name was on the marquee but he was nowhere to be found! KEVIN!!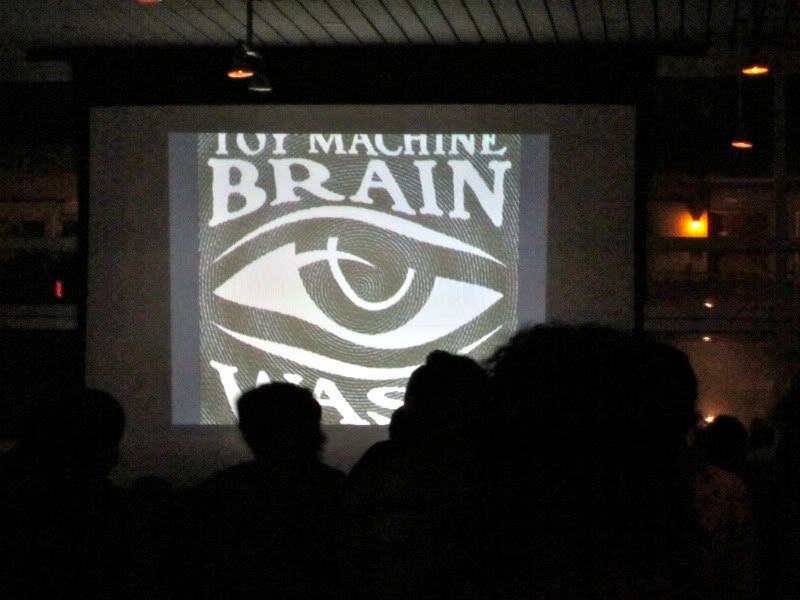 Lot's of hollerin' and people going crazy for local Palm Springs skate spots that were being featured. A much mellower scene than the premier in Long Beach for sure.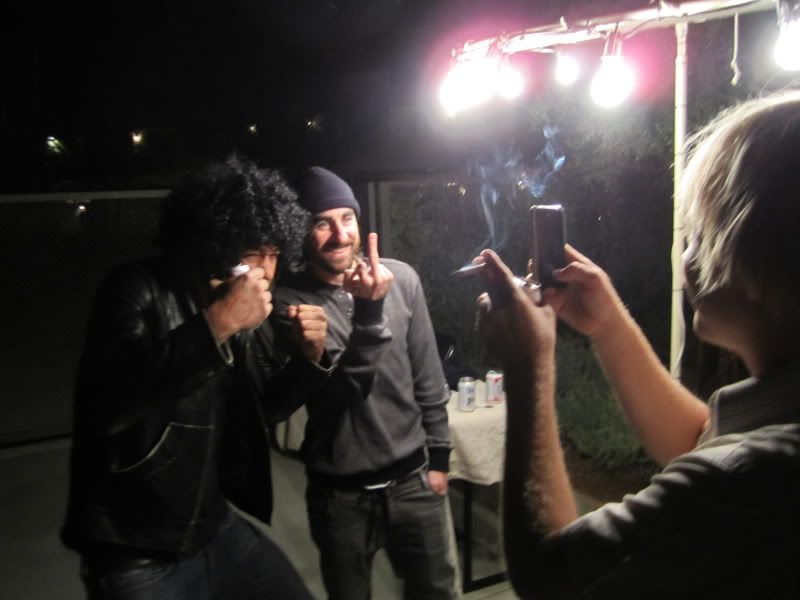 Afterward, things got weird. Grant took this photo.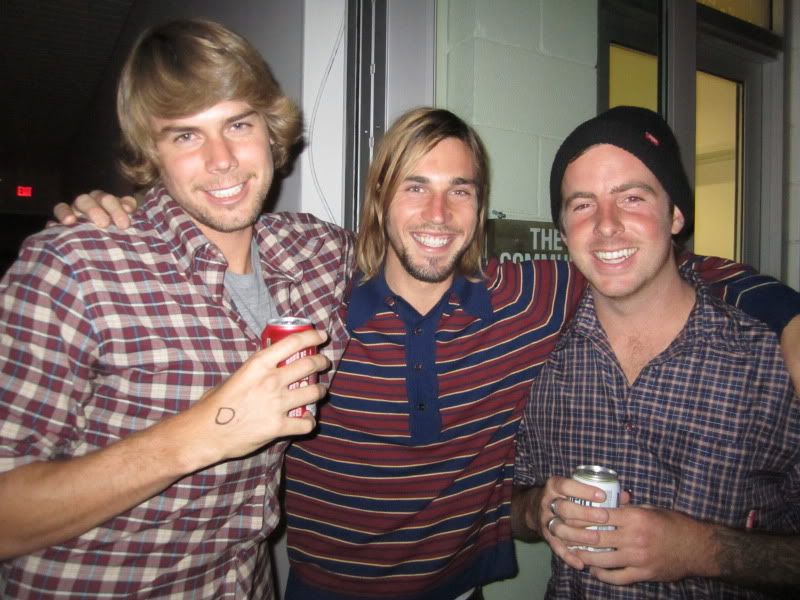 The three pals! Tanner (
innocent until proven guilty
),
Grant
, and
Johnny
Not pictured: lurking on weird hotel room happenings, hot tubbin', photobooth shenanigans, M&M munching, you know the usual
The next day...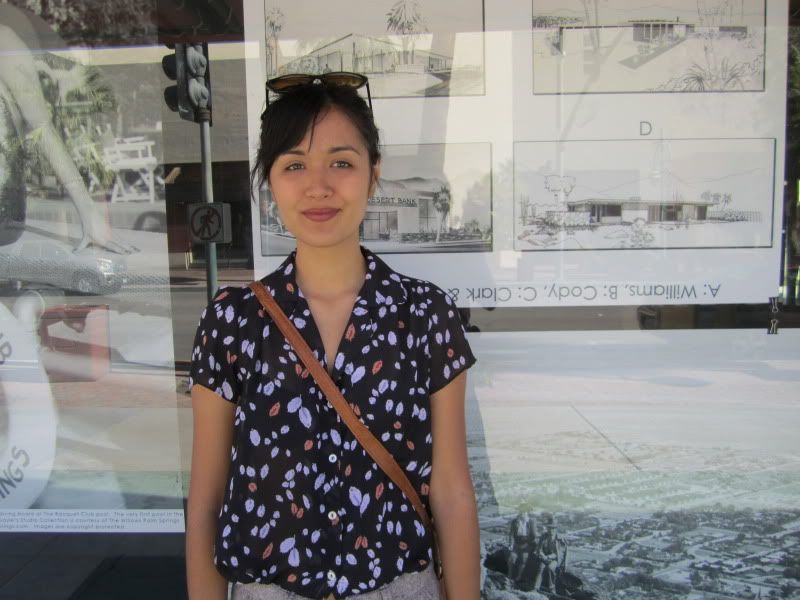 Hanging out in downtown Palm Springs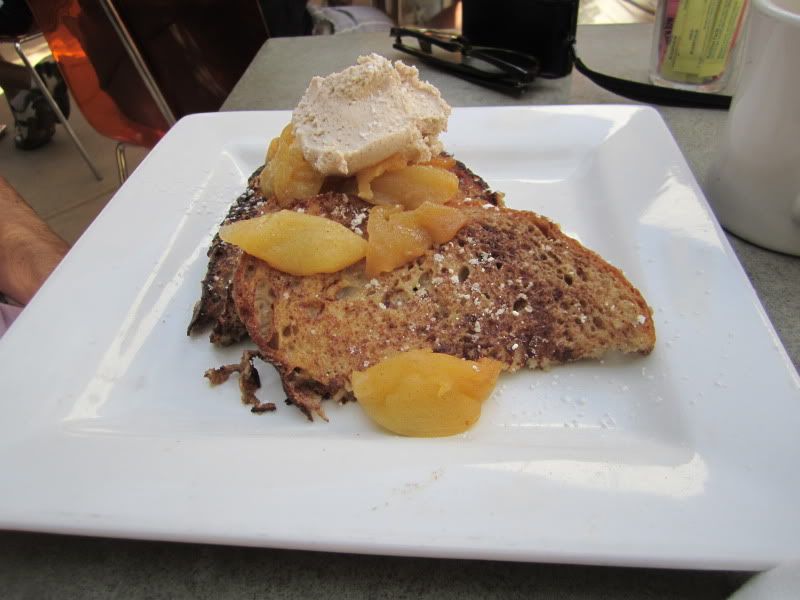 We had breakfast at a place called Cheeky's. It was SO.GOOD. Cheap and delicious (dare I say gourmet?!). Grant's breakfast was prettier than mine so I took a picture of it. He had the french toast with baked apples and cinnamon cream cheese and I had the custard eggs, maple sage sausage, and a cheddar scone.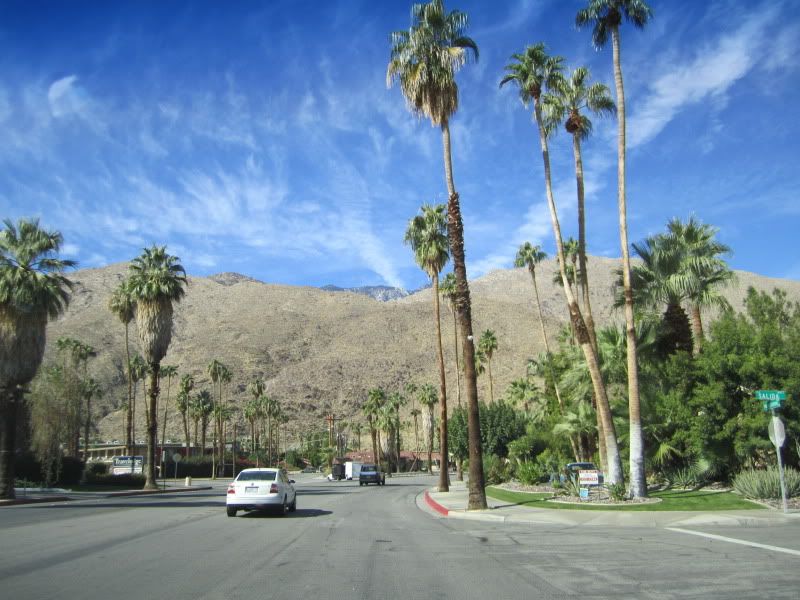 S'long Palm Springs! I hope I come back soon :)