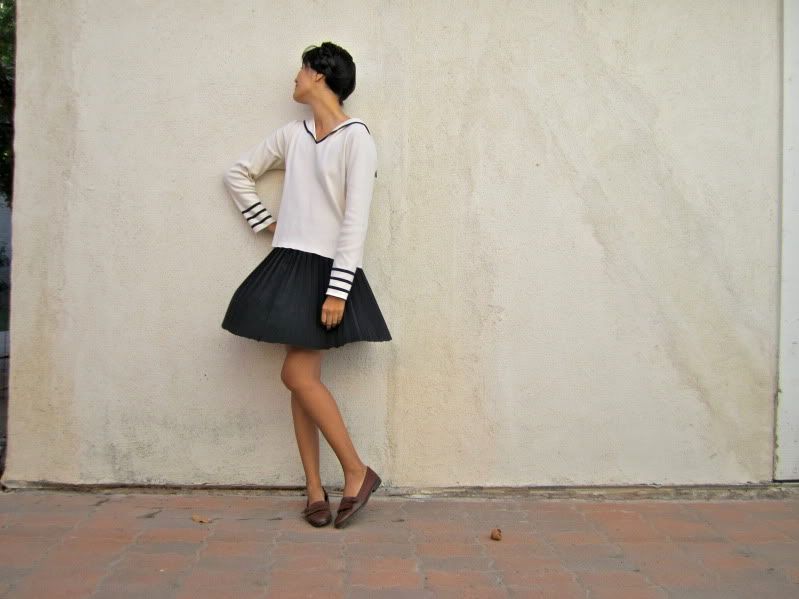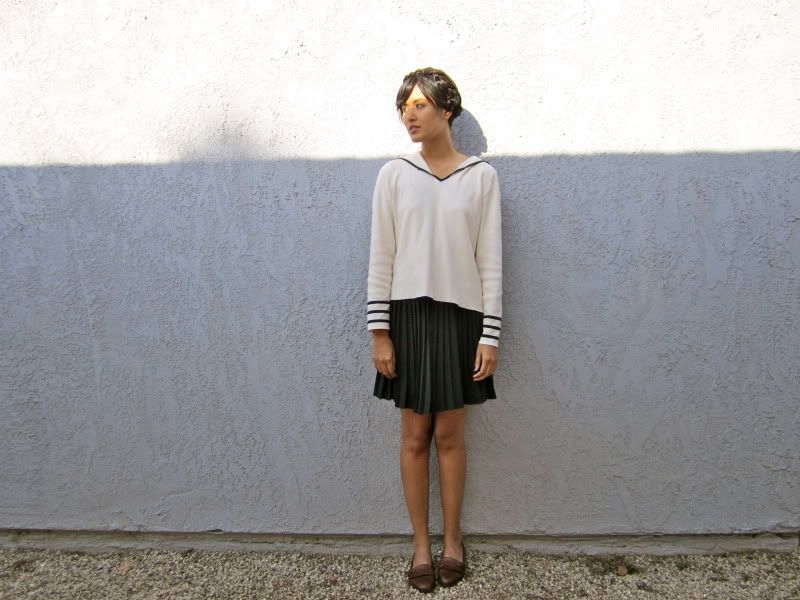 Outfit Details:
Sailor-esque long sleeve top: thrifted, black accordion pleated skirt: thrifted, brown loafers: thrifted
Some things I love: whimsical movies (Big Fish, Amelie), small animals (kittens), and nautical inspired looks! A year or so ago I found an authentic black sailor wool pull over shirt but I sold it on Etsy (I can't tell you the amount of remorse I feel whenever I go through my sold listings...) so I was really excited when i found this version which is decidedly way more wearable!
A bit of tangent: When you all write blog posts do you ever re-read what you write and think, "where did my vocabulary/grammar skills go?" When I write entries for this blog I don't necessarily go back and re-read what I've written until hours or days later. In this blog I write how I speak which means I use the word "really" like four times in a paragraph. I also use a lot of exclamation points in my writing but I just think they're fun. So too bad. I wanted to write an exclamation point after that thought but I refrained.
I save my "legitimate" writing for school...problem is..I'm not in school anymore. BUT did you all know that I write for a magazine? It's not like I get paid for it but it's something to keep the cobwebs from collecting in my brain. I intern at
Foam Magazine
and have written
THIS
and
THAT
and hey, whaddya know! I kinda like writing for a magazine :)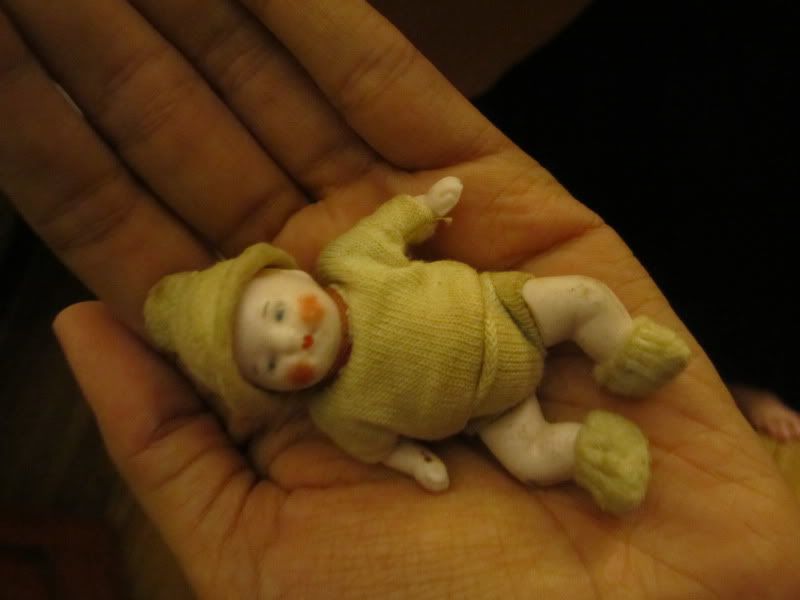 This photo is for Grant because he would know why I think this is funny. He is all the way up in Arcata (way way northern california) for a few weeks and I am obviously not.