Halloween is at the end of the week and I.AM.PUMPED. I don't care how old I get, I will dress up every year no matter what. This year, if all goes according to plan, I'm going to go as Prince since I have sort of an obsession with him. True fact.
Anyway, here are a few photos from last year's Halloween. I was a
chola
and its been, by far, my favorite costume to date. My only regret is that I didn't starch by Dickies to get the creases just right. Sad times for Sad Girl.
Below: one of my most favorite pictures ever. By
Deanna Templeton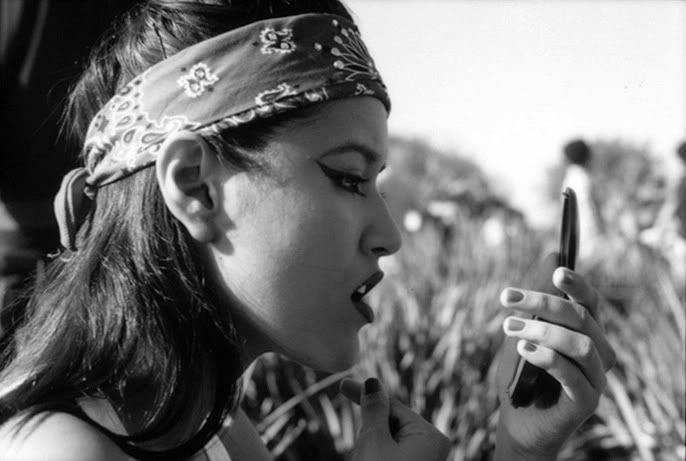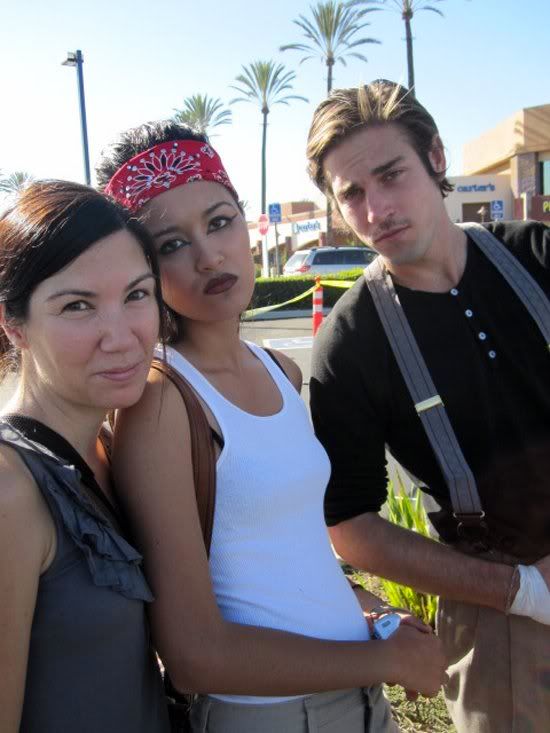 Hey hey, Deanna, Grant, and I at a
Toy Machine
demo last Halloween. Grant is clearly an old timey boxer.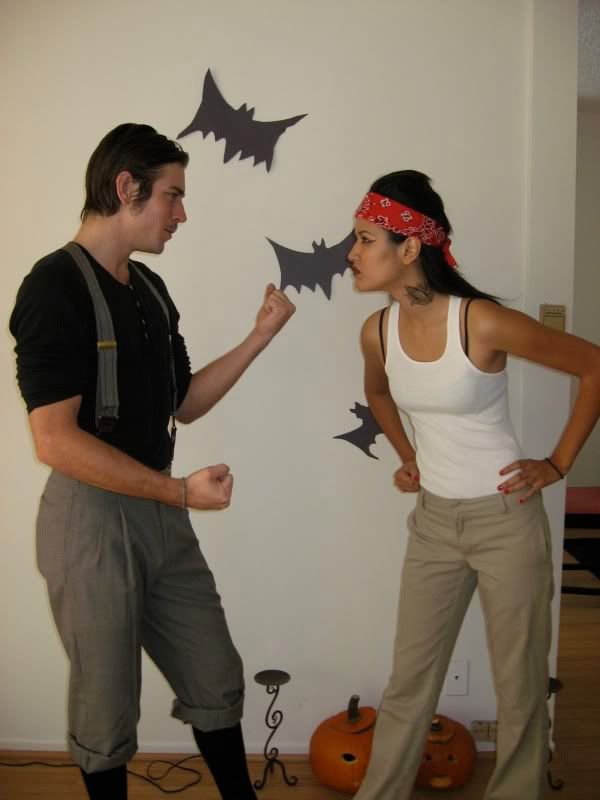 Face off. What you don't see is the razor blades expertly tucked into my bandanna. Kidding.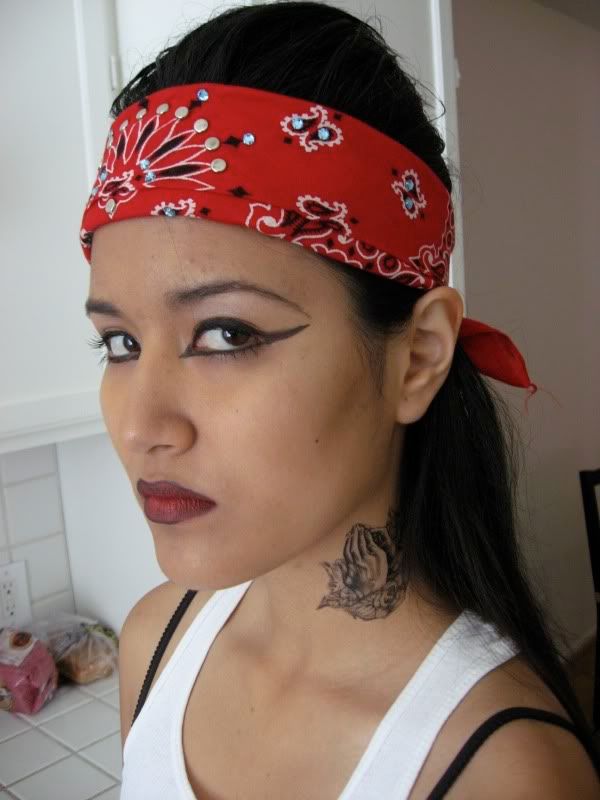 Or am I?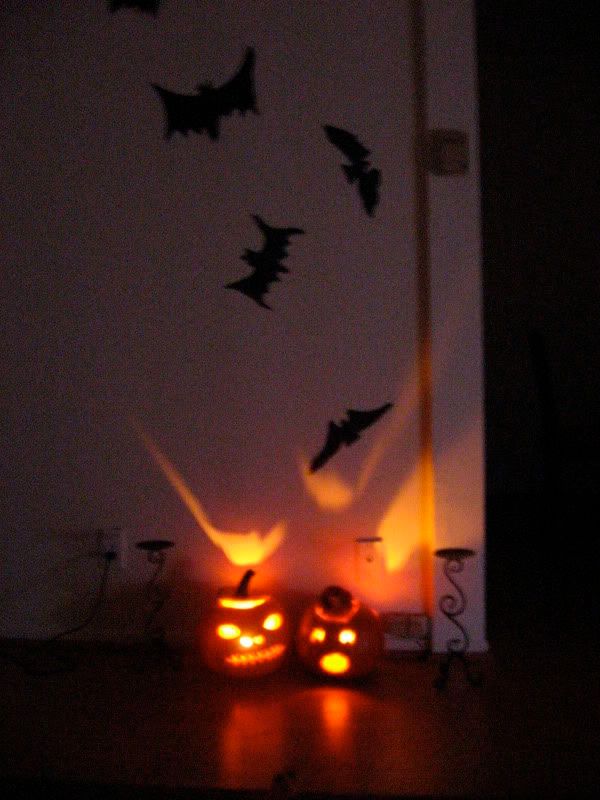 Still need to carve some pumpkins this week. Too bad I don't have the finger strength to do a great job when it comes to the actual carving part =/
EXTRA CREDIT:
If you're still unsure of what a chola is, watch this segment from the quintessential movie on the matter,
Mi Vida Loca
. In fact, you can watch the movie on YouTube, it's done in several parts. I give it an A+