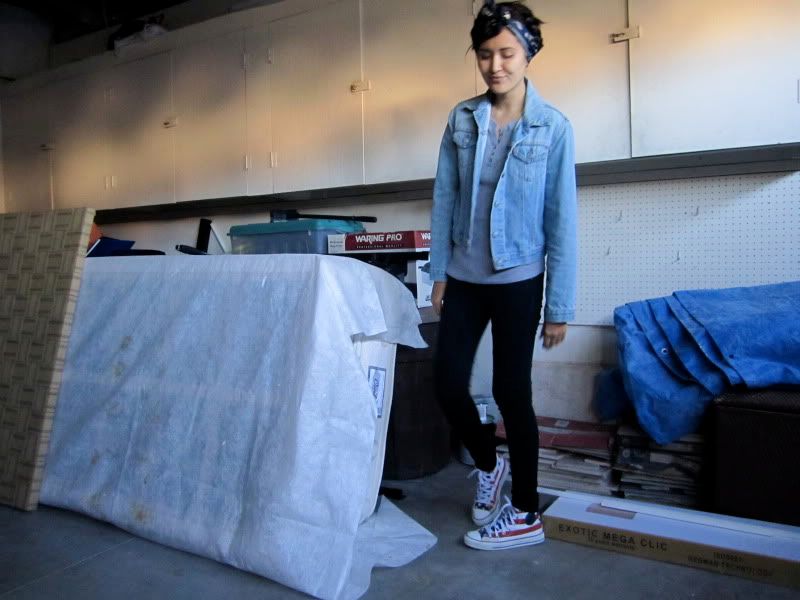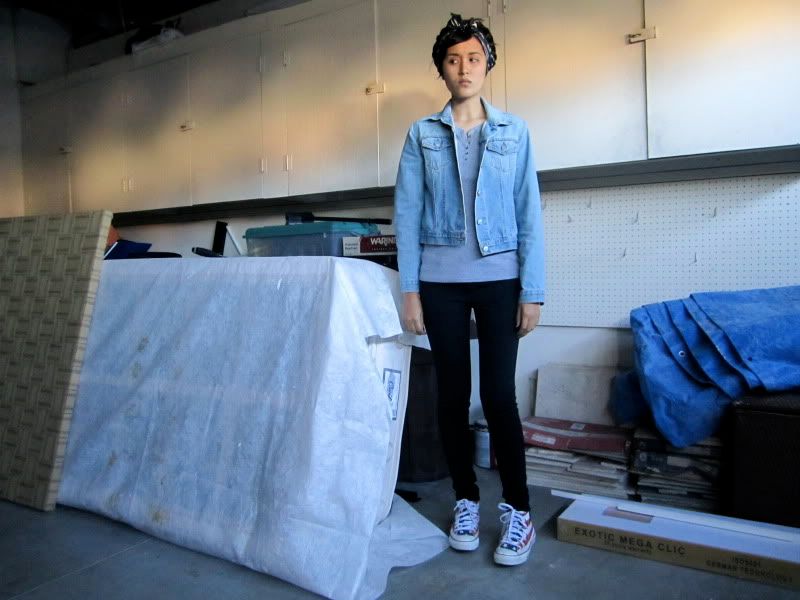 I don't know why I'm making such an "O RLY" face but whatever. An outfit with pants and as always I am wearing those black jeggings. I swear I have other pairs of pants!
Details
: Jean jacket: Levi's thrifted, gray henley: Target, Jeggings: Target, american flag Converse: Ebay, bandanna: thrifted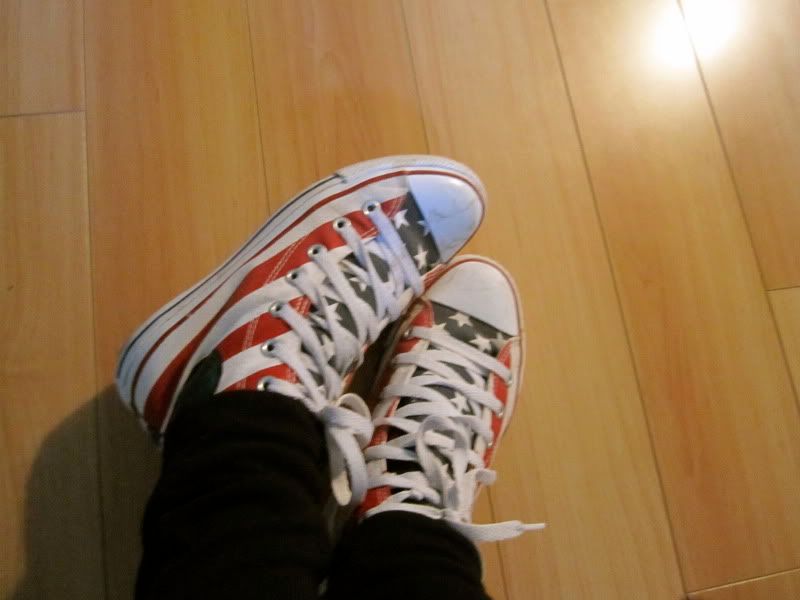 These shoes make great conversation starters.
In other news...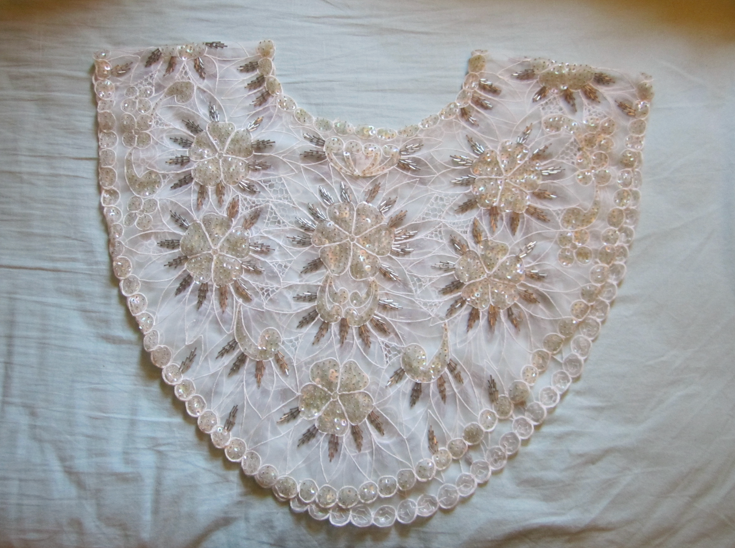 I went to my first estate sale today. Grant came with and we started the day off with giant cinnamon rolls at Polly's and then drove and drove to find a sale allegedly going on inside "Leisure World" which is a huge retirement community near where I live. We couldn't find it so we drove to Mission Viejo and successfully found the second sale. Not gonna lie, it's pretty creepy to be rifling through some dead person's stuff. However, this lady (who was 90s years old) had exceptional taste. I only managed to nab two things, this amazing vintage collar (which is up for grabs at my
store
) and a navy blue Mexican embroidered dress which I'll probably keep. Also, Grant brought up the point that a lot of the people who frequent estate sales are usually so old and snappy--what's up with that? Thoughts?
And finally...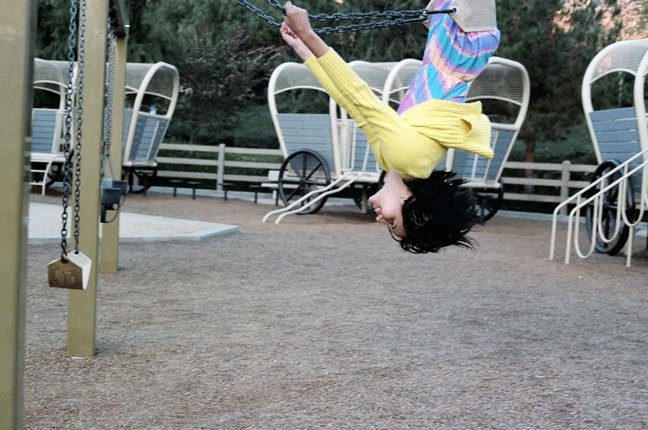 From two years ago when I tragically made the mistake of cutting my hair super short. Would have been cute if the lady didn't give me a bowl cut. Cute on Karen O. but for lesser mortals not so much.
Photo by Grant
Also, has anyone ever tried the gluten free/ vegan/ blablabla soft snickerdoodle cookies from Trader Joes? They are so good!!