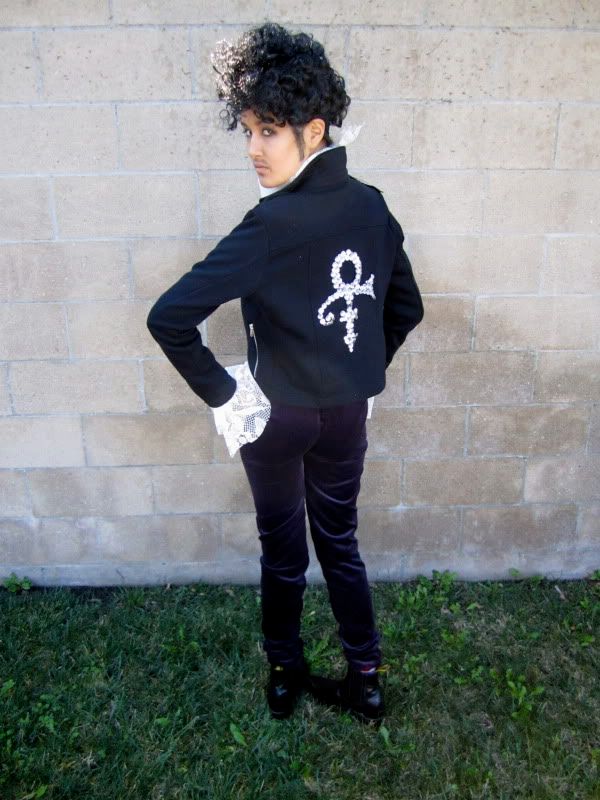 THAT'S RIGHT. I went as
Prince
(the artist formally known as). Purple Rain is one of my favorite movies so I thought I'd put my money where my mouth is and go as him this year.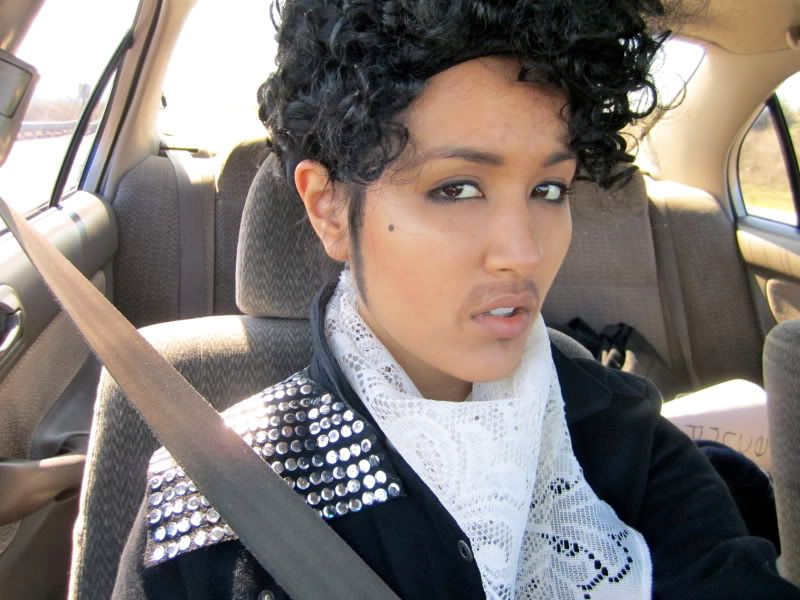 The closet wig they had was a "Eurasian" aka Borat wig and I made sideburns with some old mascara I had lying around.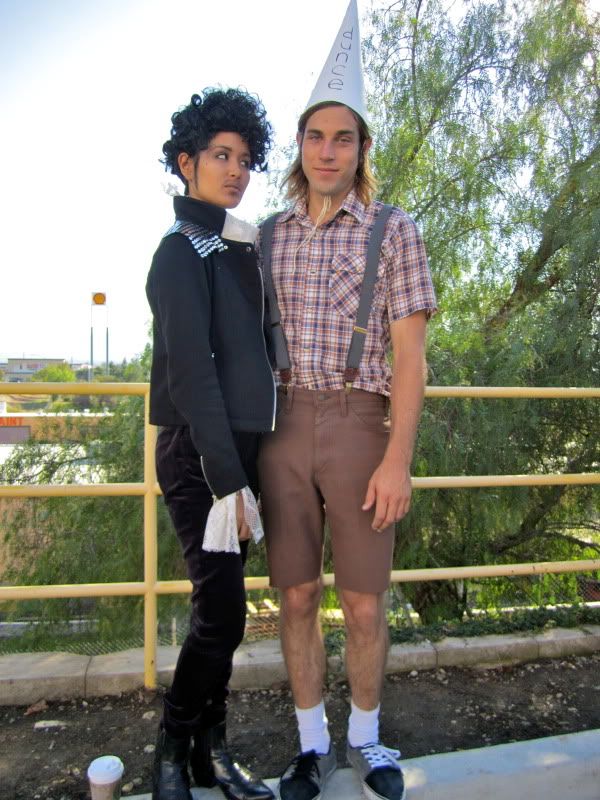 Grant
went as a
little kid dunce
year. I thought he looked so good!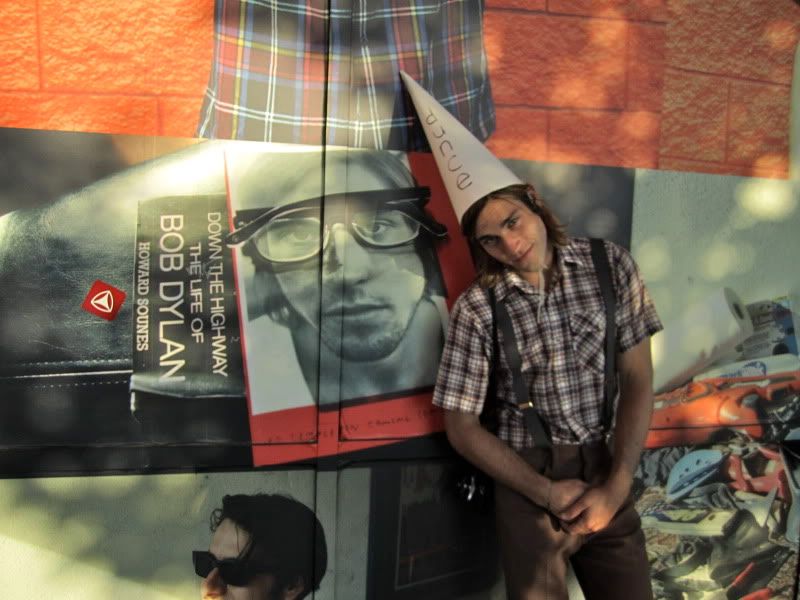 No big deal. If you ever go to the Active in Norco, CA you could this in the flesh ;)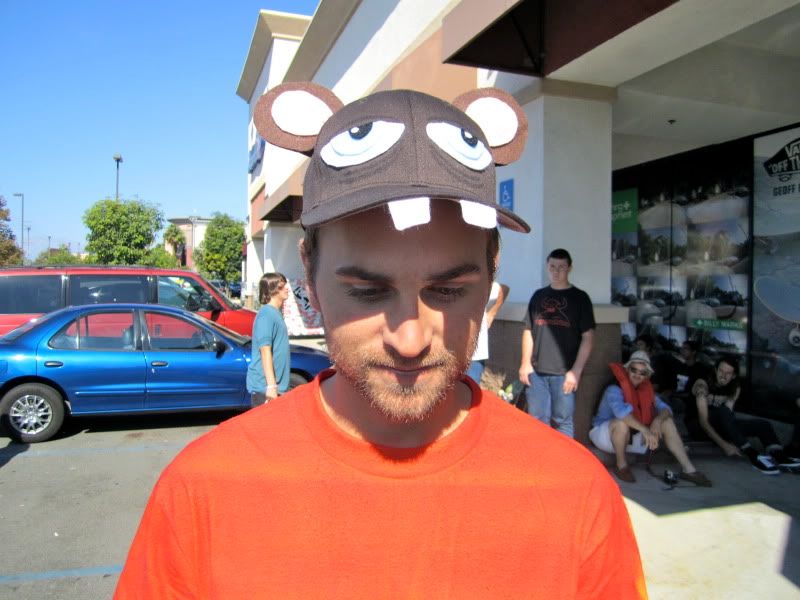 Austin went as Betard Fooser. The level of felt craftsmanship found on his hat was unparalleled to any i've seen.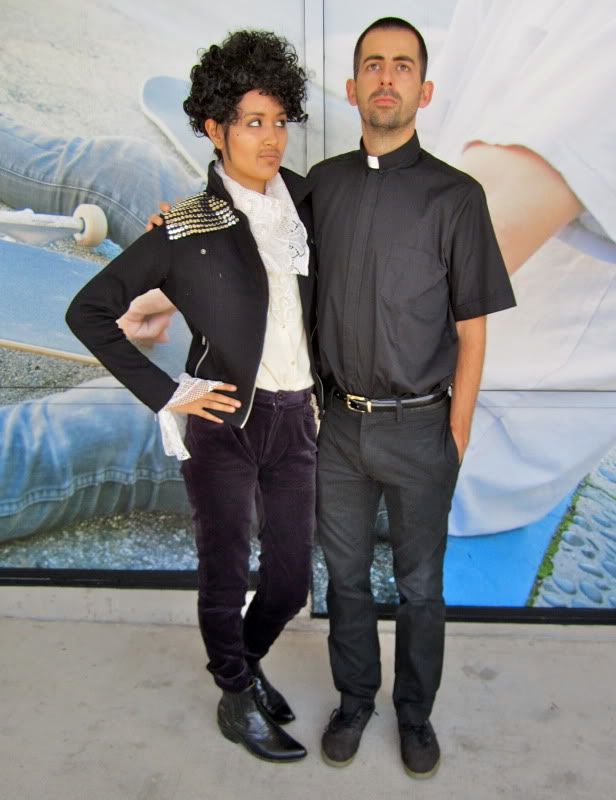 An unlikely pair.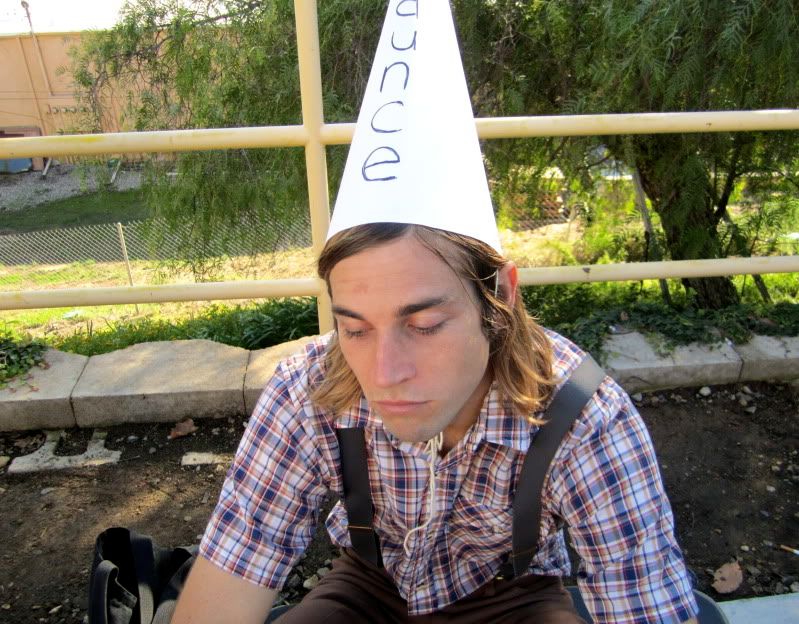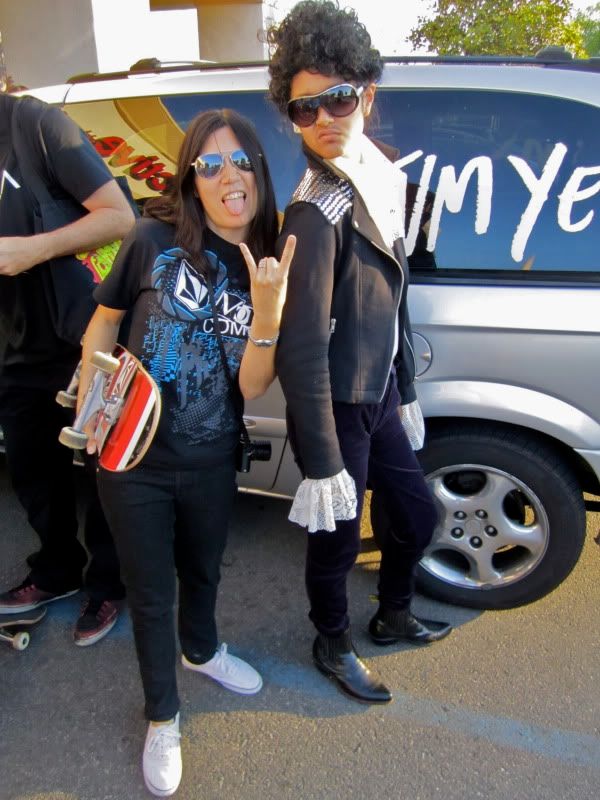 Oh weird,
David Gonzalez
was there.
Outfit detail
: purple velvet pants: thrifted and altered, black motorcycle jacket: Lohman's, black boots: thrifted, wig: some halloween store, blouse: thrifted, lace pieces: a cut up table cloth from a thrift store, sunglasses: my grandma's (I know, right), all the detail work (the prince symbol and the sequined front piece) was done with black felt, silver sequins and rhinestones, and elmer's glue
During the day, Grant and I went out to the Norco Active since
TOY MACHINE
was having a demo. Grant & co. skated, I watched and hung out with
Deanna
, etc. etc. Not that many people dressed up and I was so shocked. Huh?? Whaa? It's Halloween! I didn't get it.
Later that night...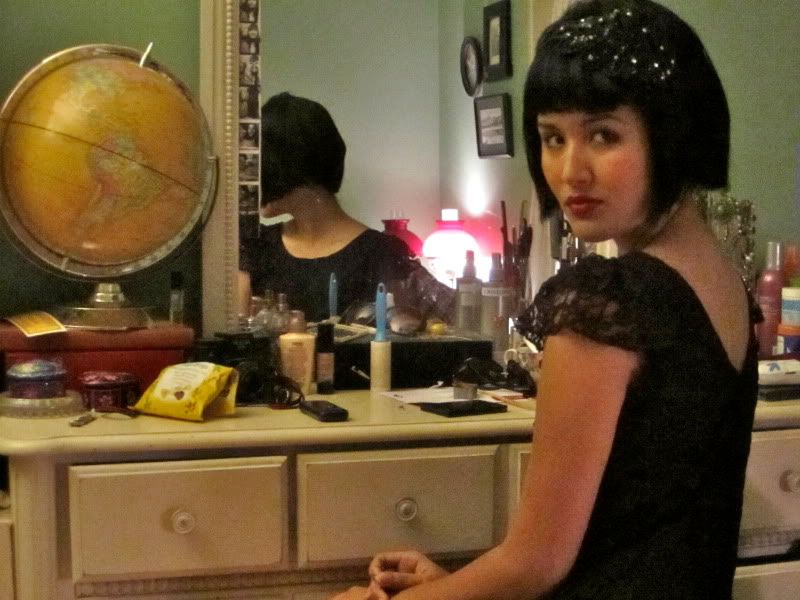 An excuse to dress a little more feminine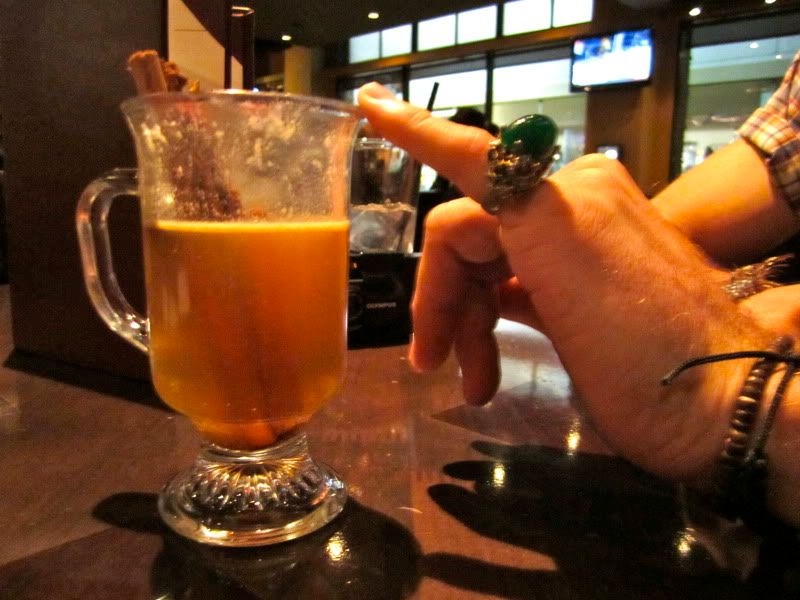 and sip some hot buttered rum....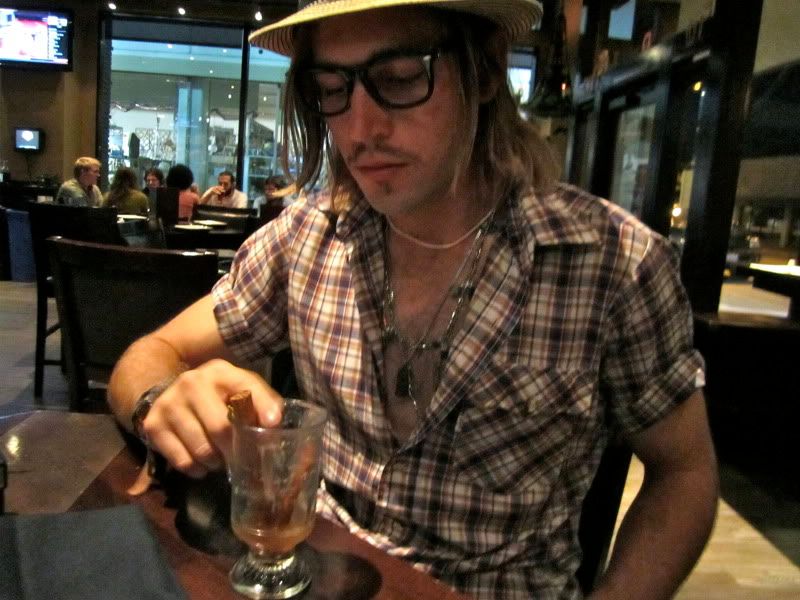 WITH JOHNNY DEPP
. He's a cool guy.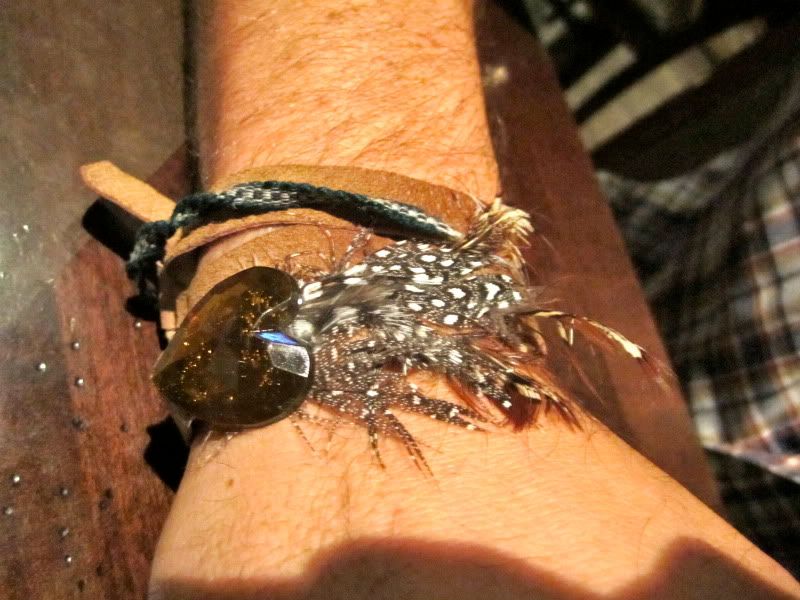 Maybe too cool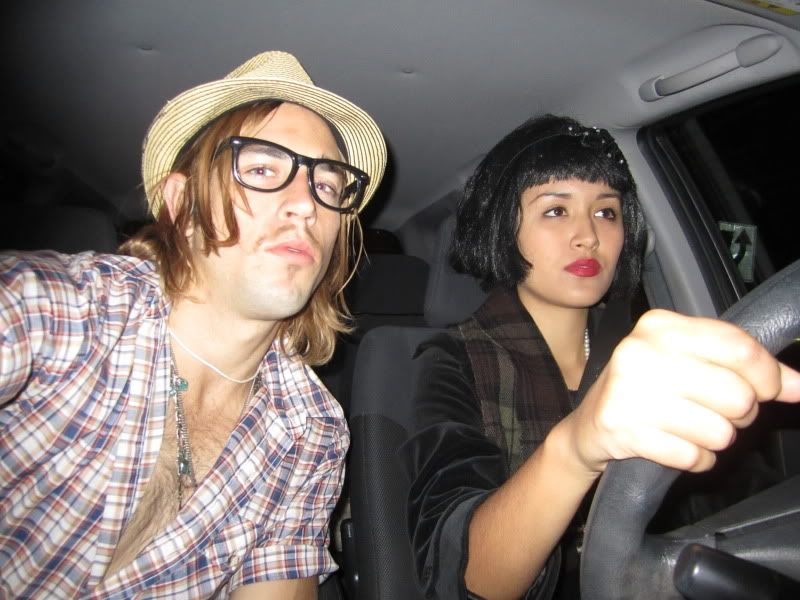 Naturally, he made me drive. He said he didn't know how to.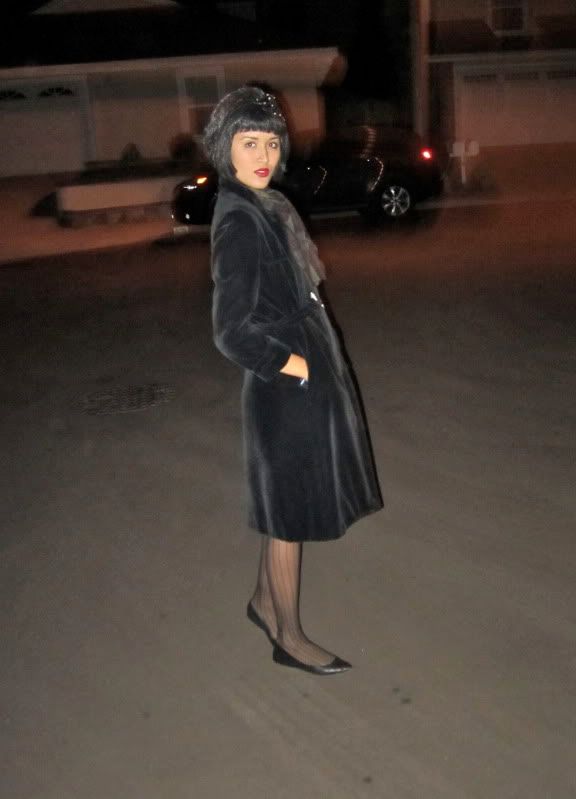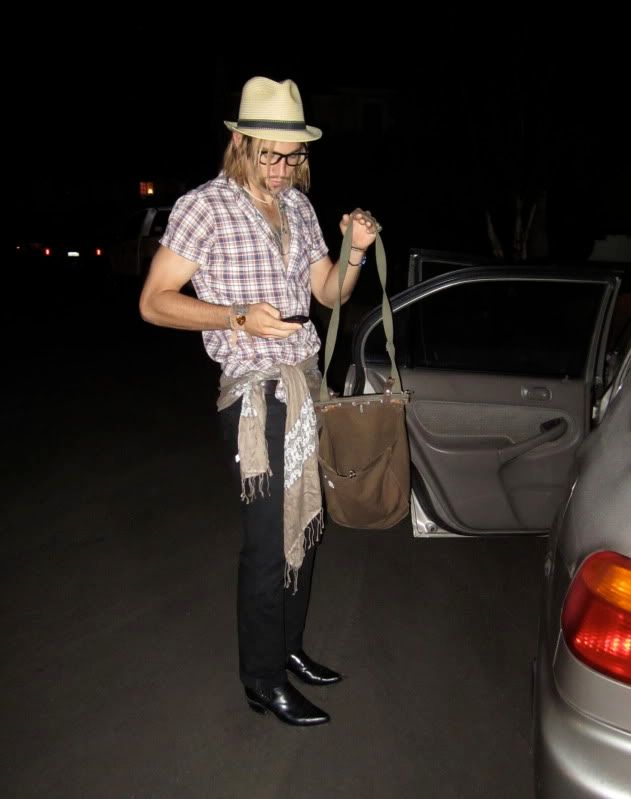 I think he was texting
Keith Richards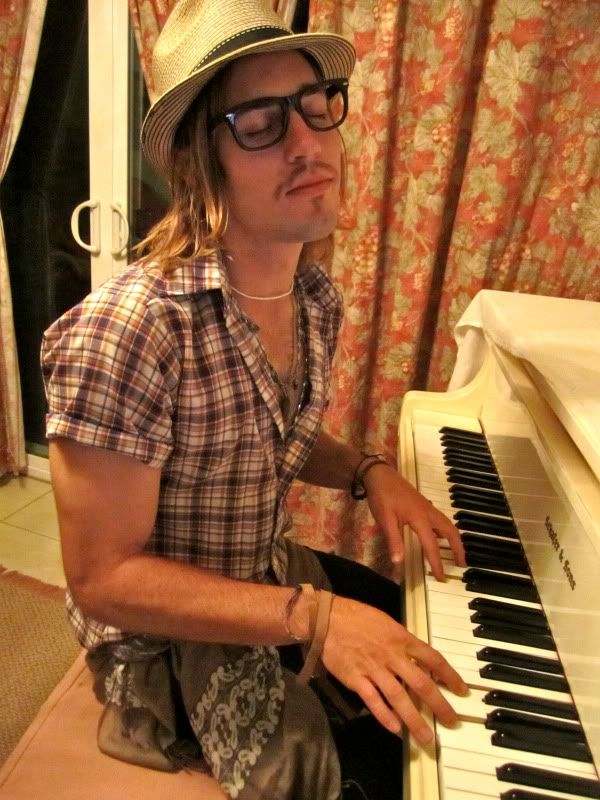 After some coaxing he agreed to
serenade me
. His rendition of Candle in the Wind was beautiful.
Hope everyone had a fun Halloween! Did you dress up? Tell me!!