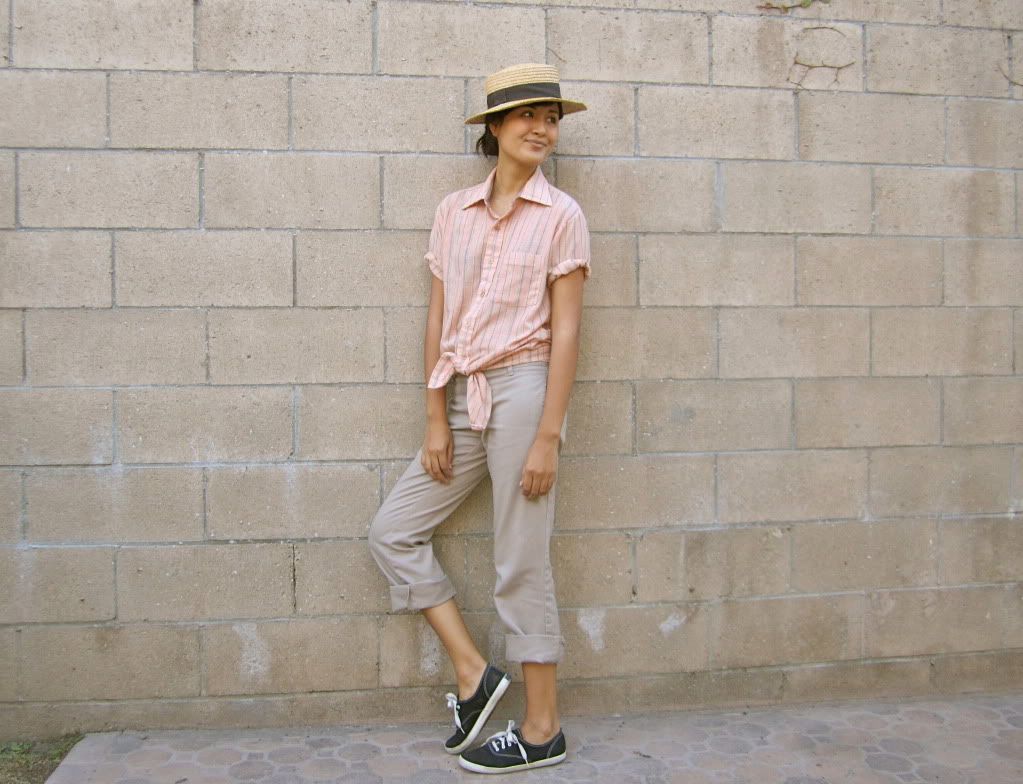 Outfit details
: Peach shirt: thrifted (this shirt was originally Grant's but when my grandma made some alterations to it it became too mini sized so he gave it to me), Khaki Dickies (originally bought for my chola costume a few years ago): thrifted, keds, boater hat: up for grabs on my
STORE
A simple outfit worn to go thrifting. I didn't actually wear that hat out, but I did find it today.. Also, It's around 95 degrees in Southern California today--ayayay!! AND, more importantly, at Target today they had so much Hello Kitty stuff in the dollar bins! The asian side of me was particularly pleased.
In other news....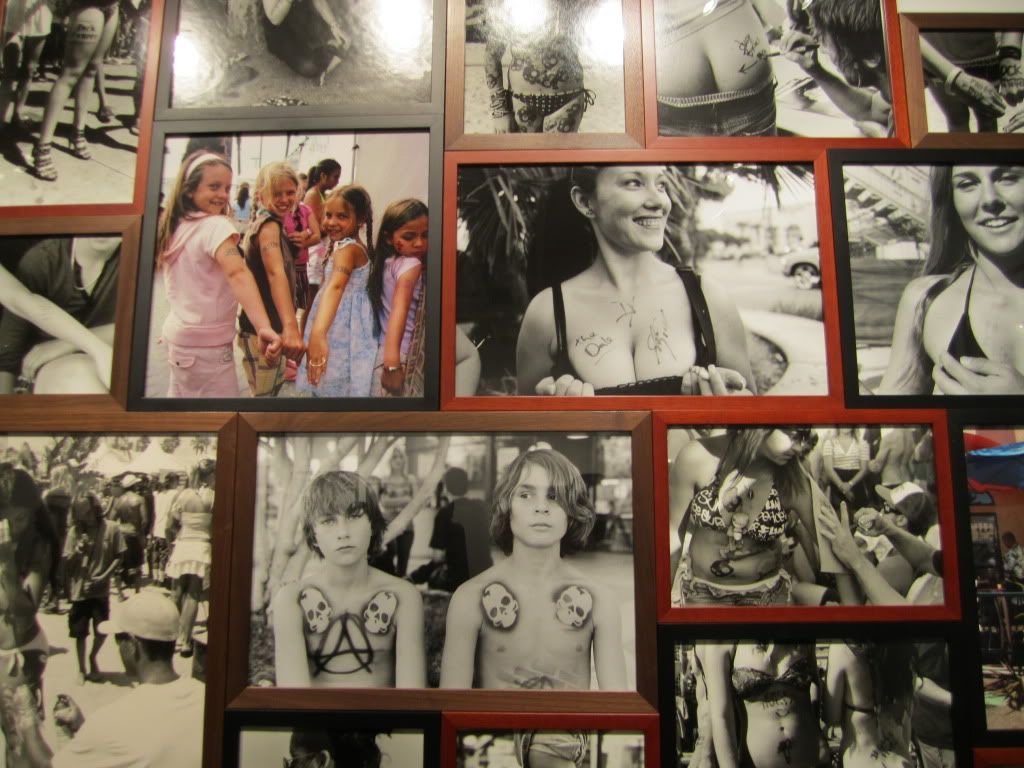 Deanna
has a show in LA right now at the Paul Kopeikin gallery from 10/30-12/18. If you're up in LA you should try and see it, it's so good! Click
HERE
for more details!
Art cluster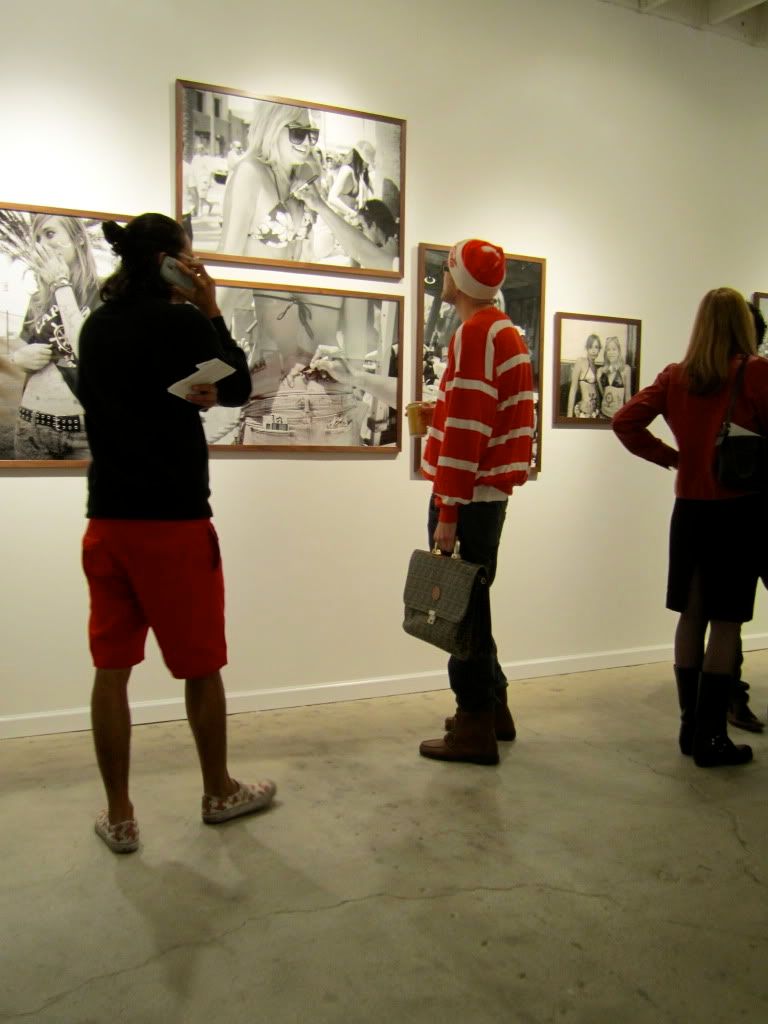 even Waldo scoped some art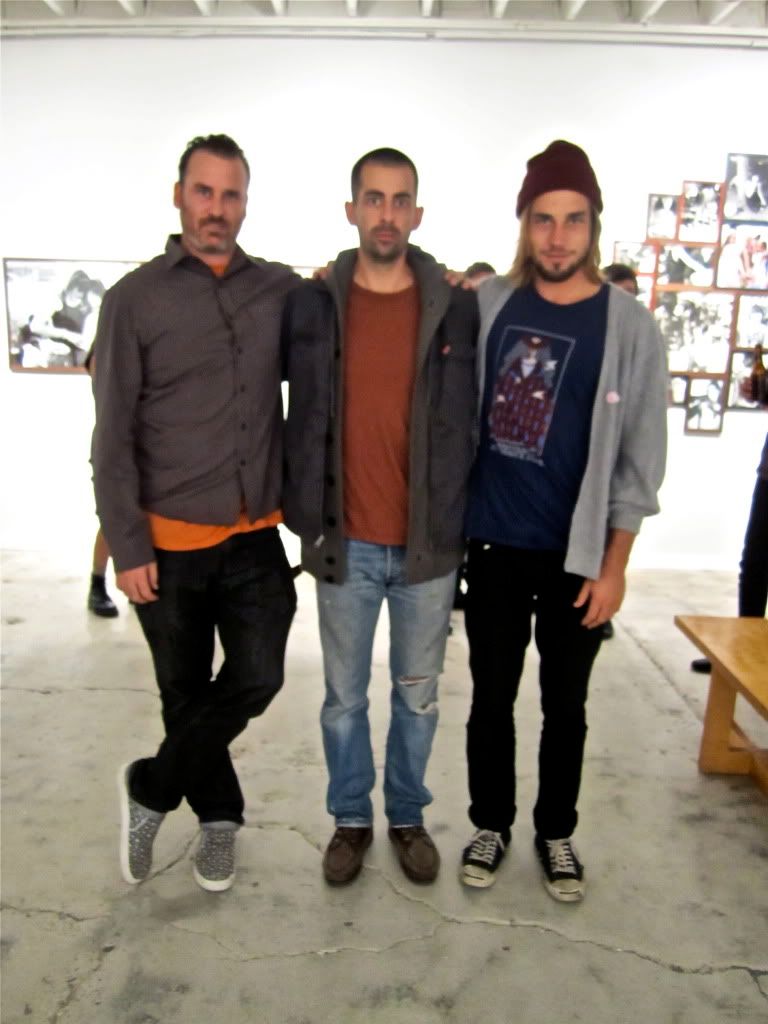 Looky here--the three pals!
Ed
, Kevin, and
Grant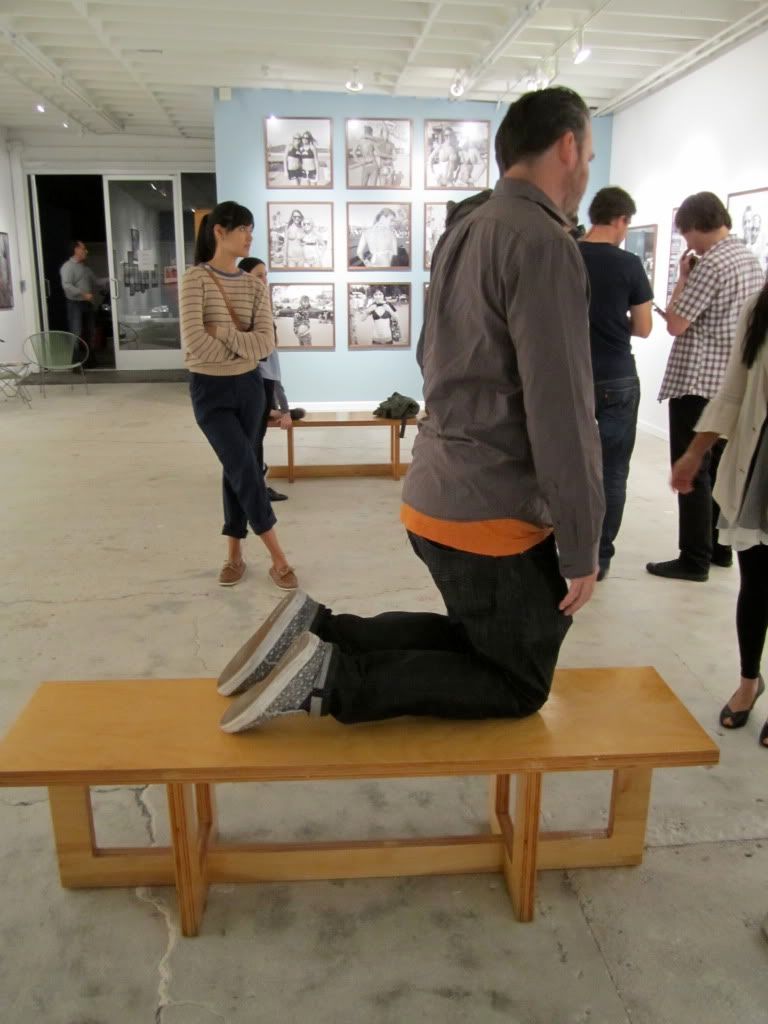 Ed contorts himself in order to be eye level with people. How thoughtful.
Deanna looked so cute this night! Outside of the gallery with Ed.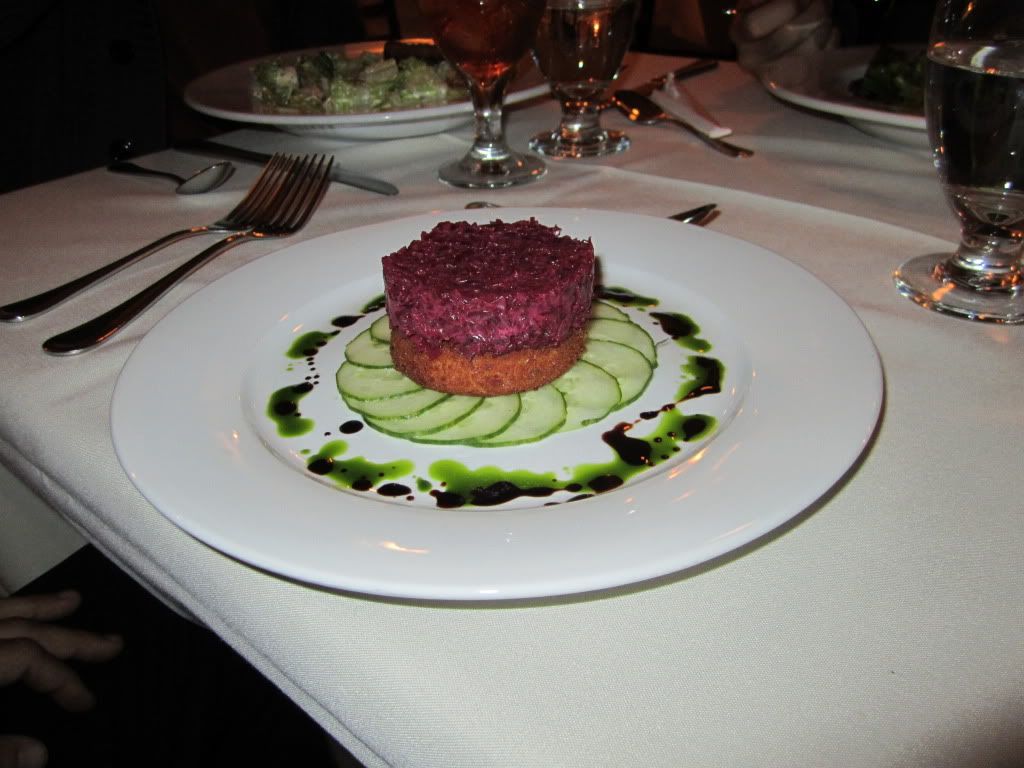 Afterwards, we sojourned to
Madeleine Bistro
in the valley for a late dinner. Hands down the most delicious vegan food I have ever had. Ed was feeling generous and paid for everyone's meal--thanks Ed!! I only managed to take one photo of Grant's beet taretare but that should give you an idea of how amazing everything was.
Ooh before I forget, thanks for all the comments on my Prince costume! I had a lot of fun in it and I think I did him justice so hooray :D
AND I just updated my Etsy store so take a peak! I have a bunch of cool outerwear right now (fisherman sweaters, grandpa cardigans, velvet blazers, skinny cable knit pull overs, bomber jackets etc. etc.) so if you're looking for a warm jacket I might just have what you want!
**************
ALSO, thanks Tiffany for the awesome shout out on her blog,
Drops of Jupiter
! You are too sweet :D