An assortment of jumbled photos from my recent roamings for your viewing pleasure.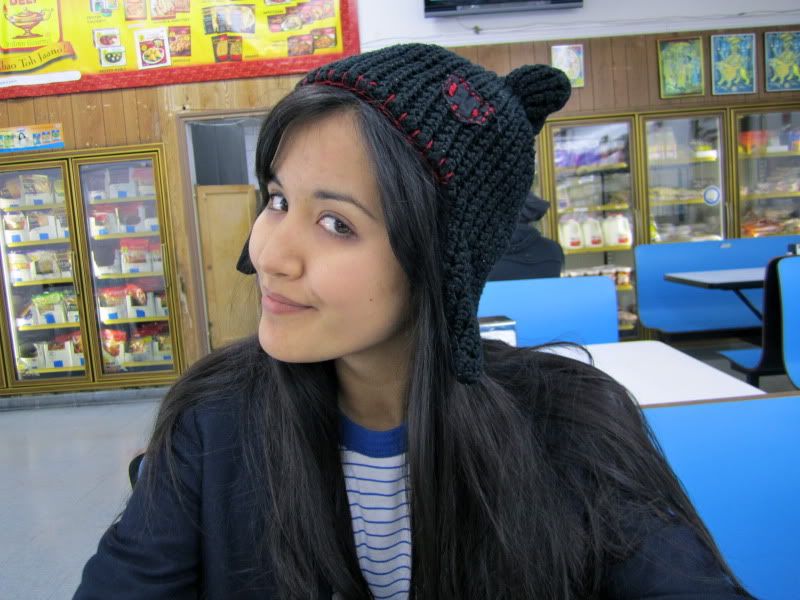 I don't think you can tell, but this hat is a cat hat--those nubs are cat ears!
Some of the best indian food is in Tustin at Laxmi Sweets and Spices! Palak paneer+channa masala+garlic naan+samosas+mango lassi etc.etc. Indian is way up there for me (next to Italian and home style American)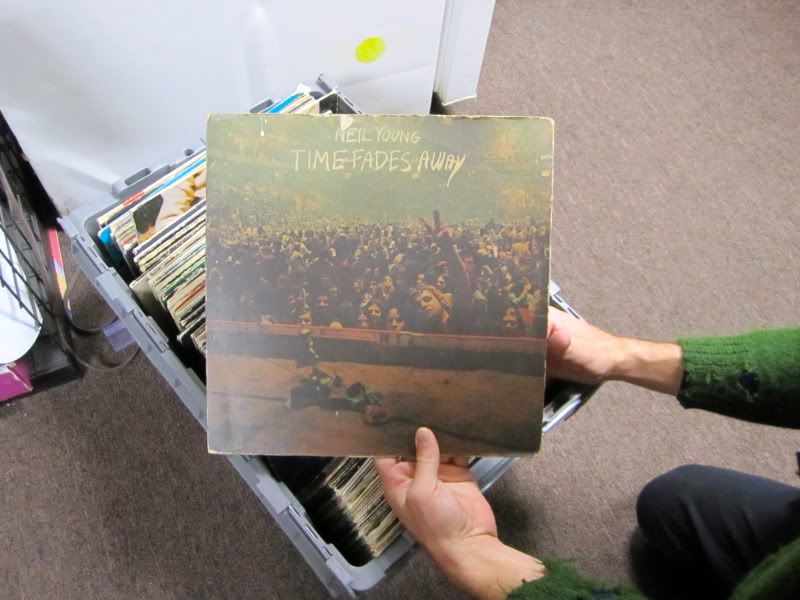 Grant gasped when he found this record. Too bad it was way too scratched up.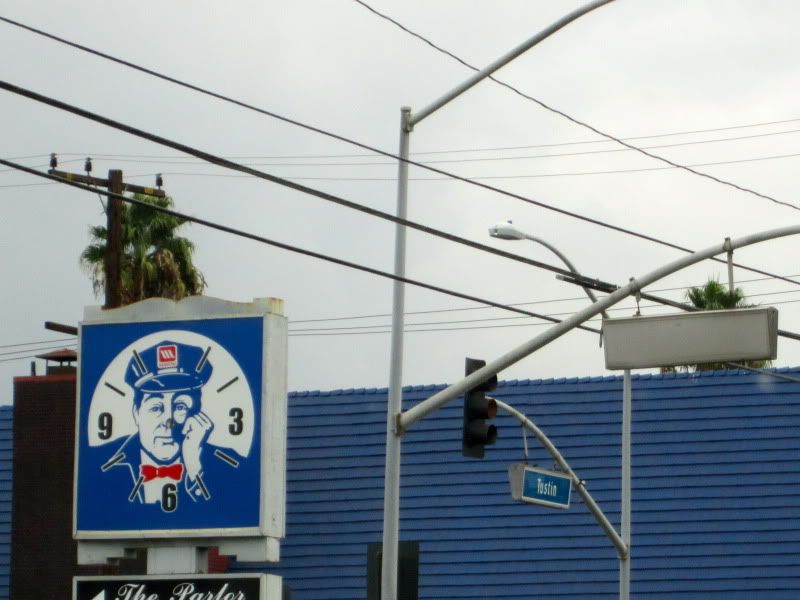 Been there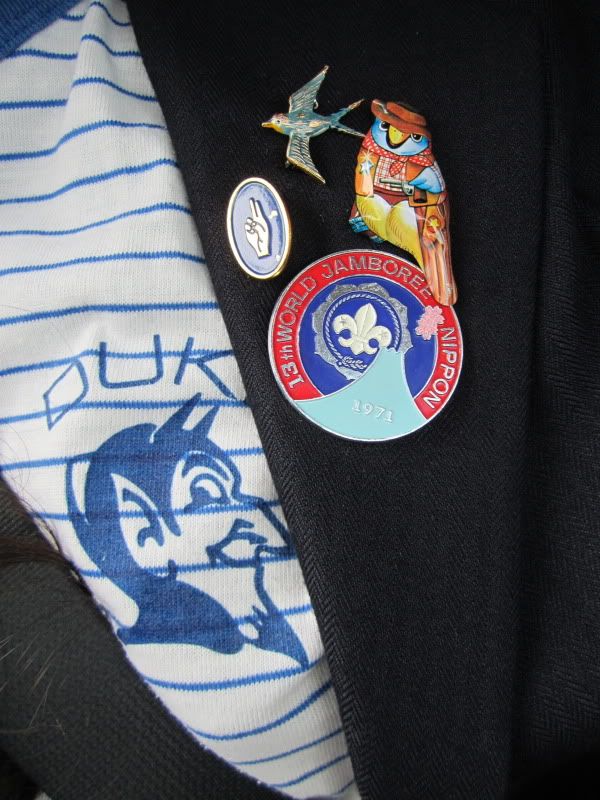 A myriad of pins on my lapel, right next to a Duke devil. Everything is thrifted.
UM YES. The 25th anniversary was on the 17th and I drove down to Long Beach to see this Fathom Event masterpiece with my girl Erin. So. So. GOOD. Les Miserables is one of my favorite musicals and I was getting chills right from the very first note. Nick Jonas was in it though and his voice was nothing compared to all the seasoned Broadway vets. Sucks that he was in so many songs >:O
aaaannnd we're dorks. We wanted to get a picture of us wearing our shirts and this was the best we could do without asking someone to take our picture. The Les Mis shirt I am wearing is my favorite t shirt and I literally cannot wear or wash it anymore because if I wash it one more time it will disintegrate. It's so soft and kind of indecent because it's become so thin over the years but I love it and don't care! When I met Erin a few years ago one of the first things I learned about her was her love of musicals (Les Miserables in particlar) and needless to say we bonded heavily over the fact and a few months later I found this sweater for her. Kismet?
We really tried. If you've never heard a song from Les Miserables listen to
this one
. I can't tell you how many times i've grabbed a trench coat and stuck a newsie cap on my head to sing "On My Own" in the privacy of my living room.
Details details. I guess i'm really into pins and brooches right now?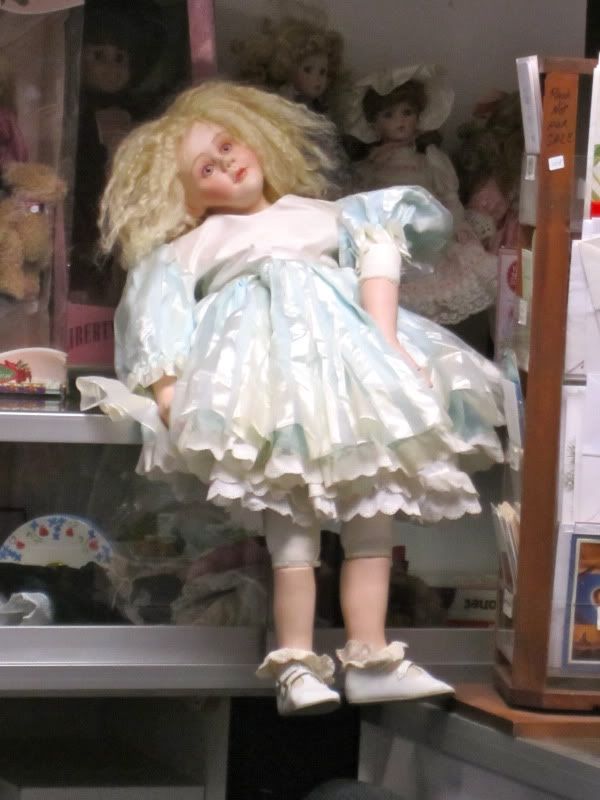 Hands down the creepiest doll I have ever seen. Why did people even buy these?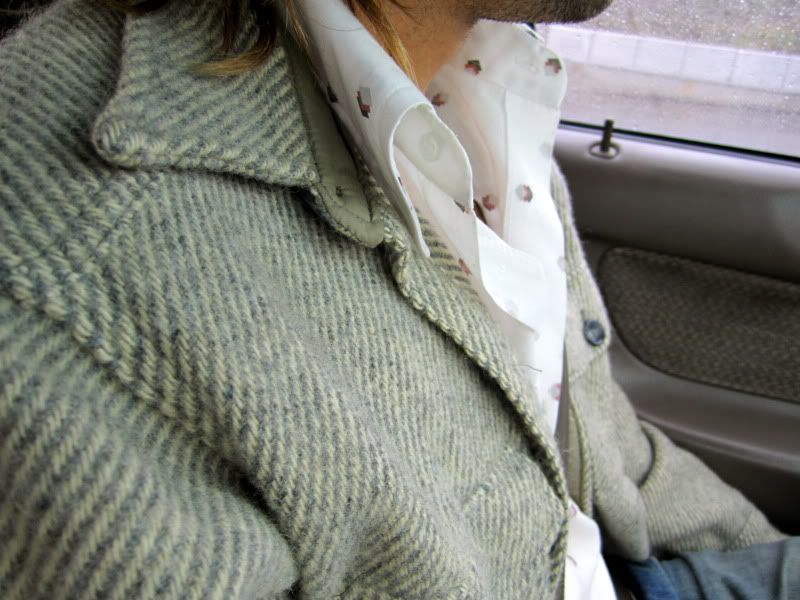 Feelin good.
We had early Thanksgiving at Grant's mom's place and everything was delightful and delicious. A Thanksgiving plate contains all of my favorite flavors and I am thankful that I get to eat this meal three times in a week and every time I go to Claim Jumper.
A great Saturday
Do you like free stuff? If you answered yes, then click
here