Before I post about other stuff, I just wanted to announce that I'm having a Black Friday Sale of sorts at my store,
THREE FEATHERS VINTAGE!
20% off regularly priced items from now until Sunday! One of the things I'm thankful for this Thanksgiving is having amazing readers (seriously!) so this one's for you ;)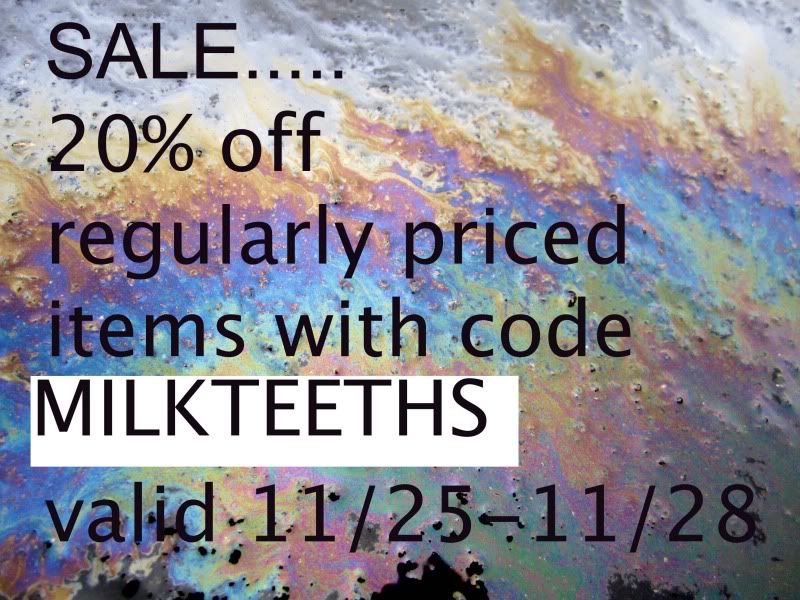 In other news...
Yesterday, Grant and I went up to LA to make a day out of visiting galleries and eating at our favorite food places, culminating in seeing the Black Angels at the El Ray at 9. However, things really didn't go our way....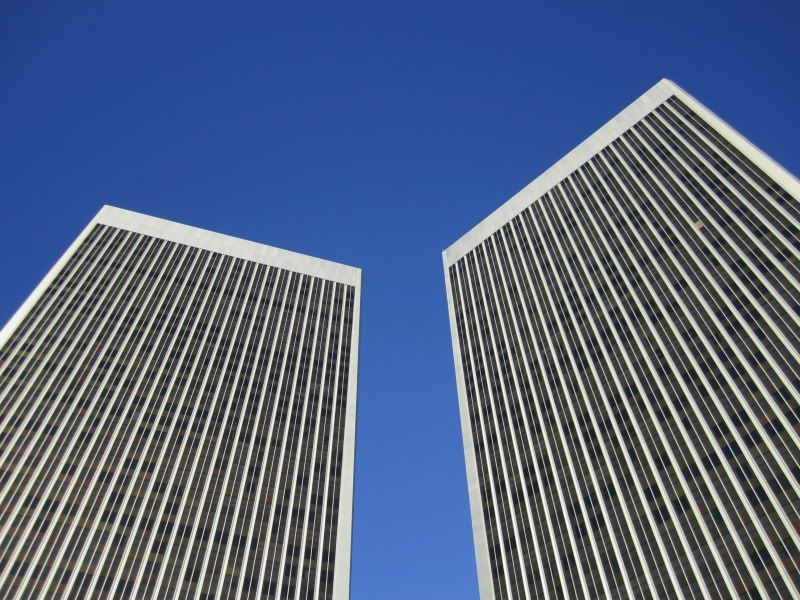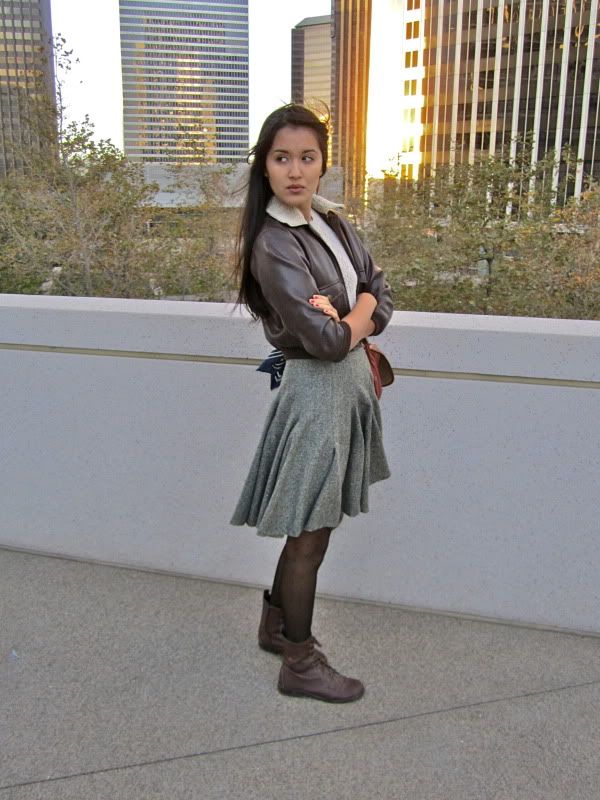 Outfit details: Little kid's bomber jacket: thrifted, circle skirt: thrifted, blouse: thrifted, tights: Target, Boots: target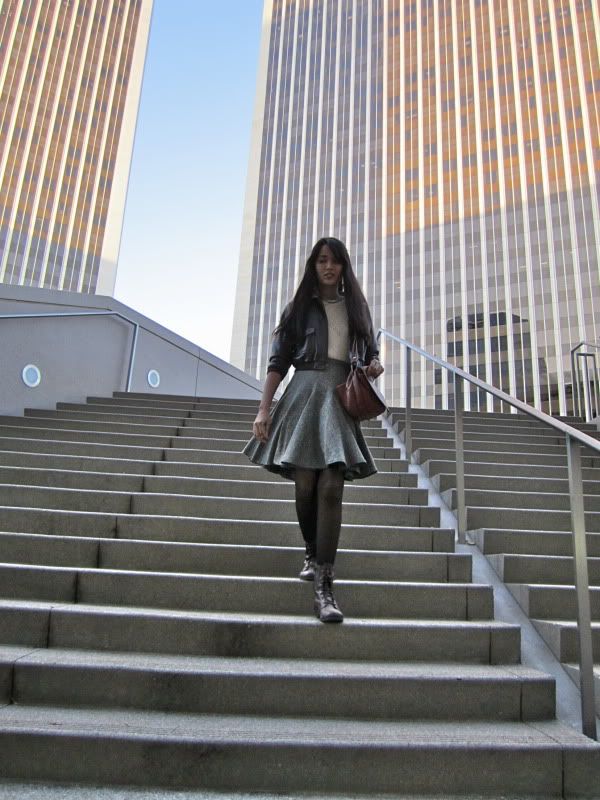 You can see the shape of the skirt a lot better in this photo--isn't it great? Too bad I had to unzip the skirt a bit after dinner to accommodate my third trimester food baby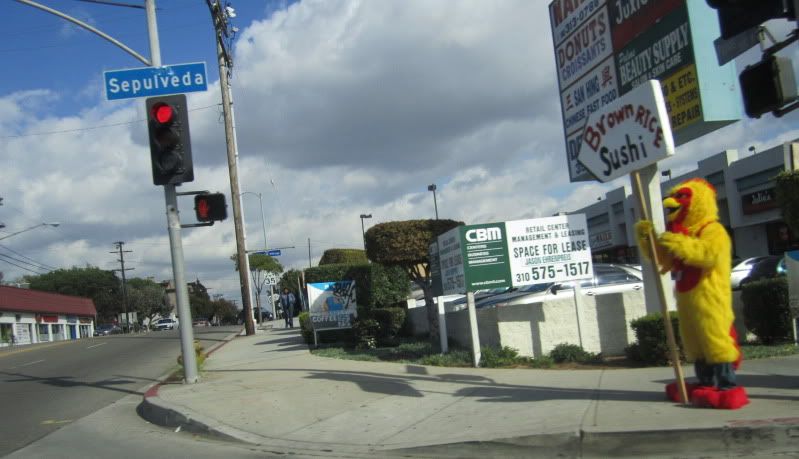 Ahh Culver City.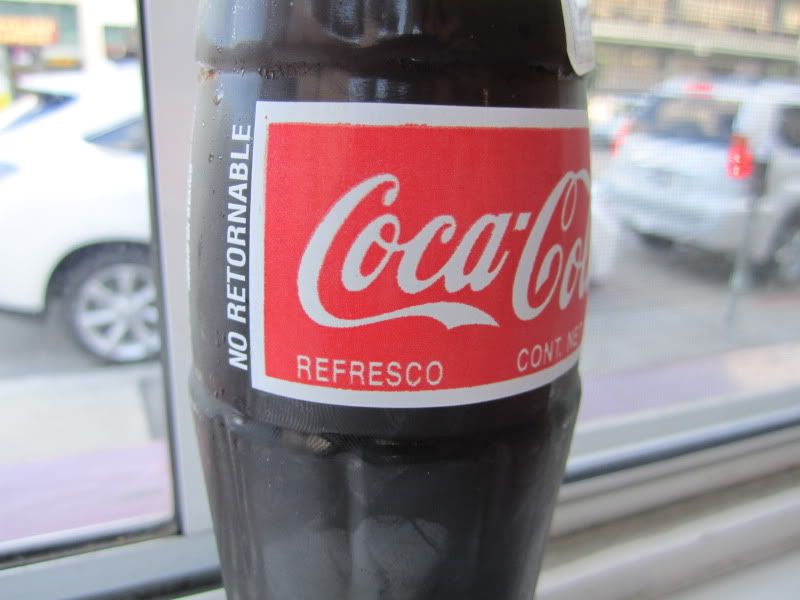 If I could, I would only drink Mexi Cokes out of glass bottles for my soda of choice. Ginger ale is a close second.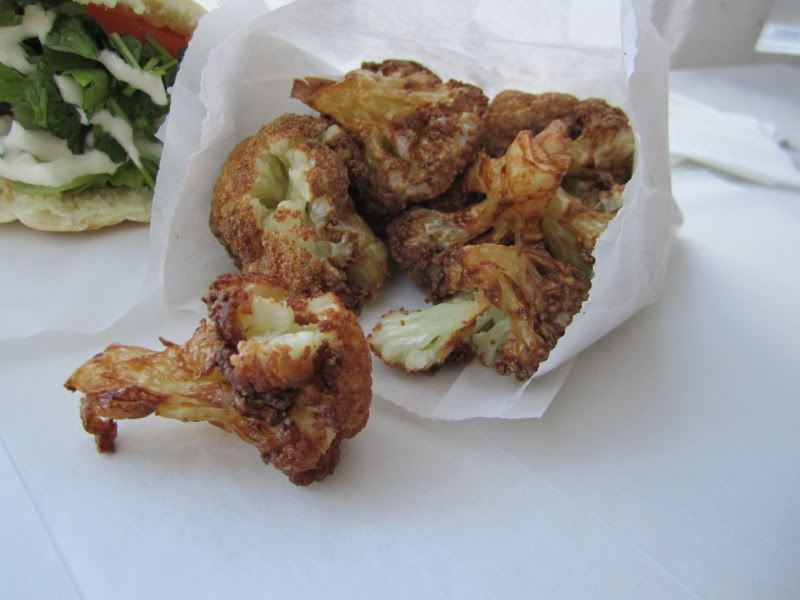 One of my favorite places to eat in LA is
BELLA PITA
. The location that I linked to was literally a two minute walk from where I used to live in West LA. In fact, for those aware, when I was hit by a car in January I was walking to this very place and I STILL eat here! That's how good it is. I always get the falafel pita, fried cauliflower, and a bottled coke--all for $7.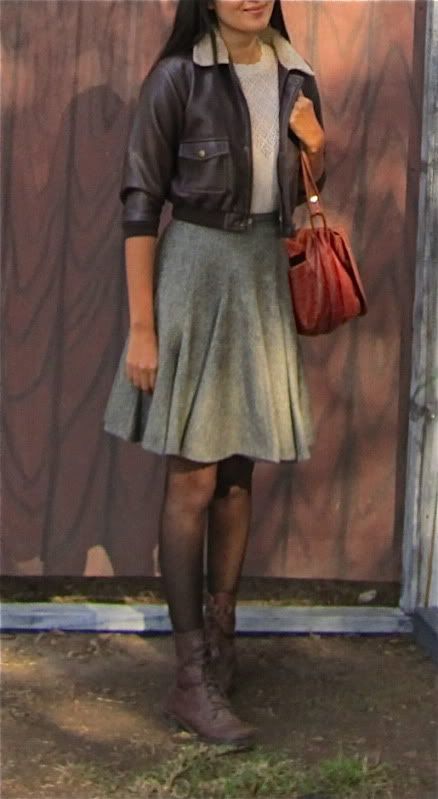 another look
We went to the
Annenberg Space for Photography
which is in Century City. We had both never been and it didn't disappoint. It's free to check out and parking is $3.50 when you get your ticket validated. We tried to go to M+B in West Hollywood but they were closed! Sucks. The artists they were showing looked really promising.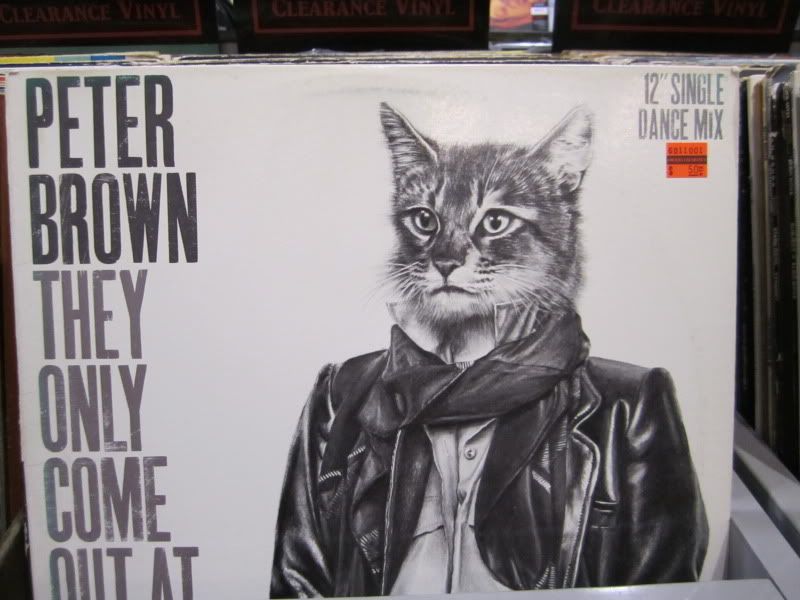 A quick sojourn to Amoeba for records. No luck but I got this photo out of it.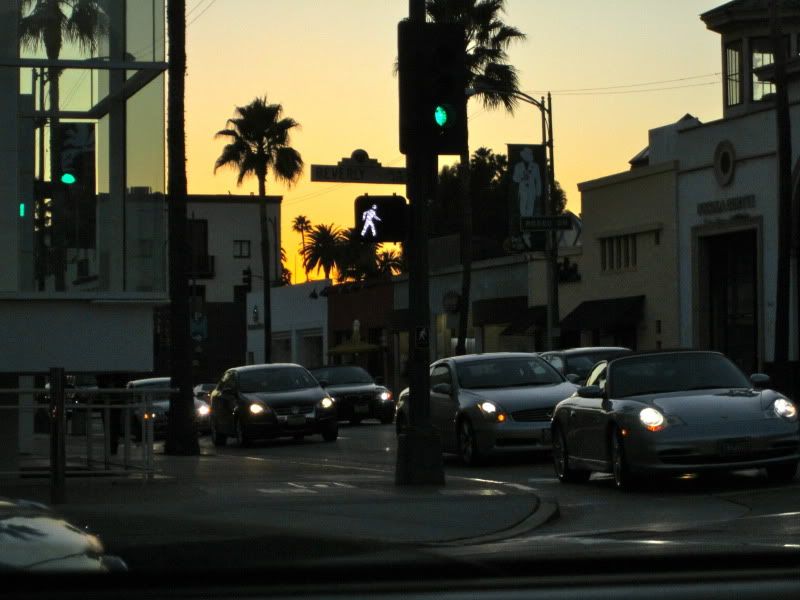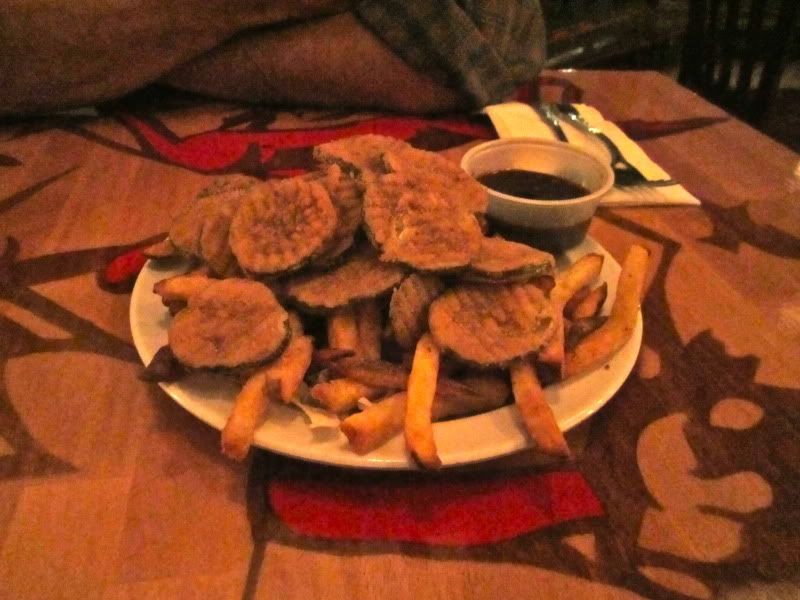 Grant and I were trying to kill time so we had dinner at
Pure Luck
which is a vegan restaurant. Pictured above is the half fries half fried pickles we shared. I've eaten here before but I don't know, I think something was off when we went. I thought the pickles were too salty and the burrito that we shared was pretty meh. After eating vegan burritos at the Seabirds Truck there really is no comparison AND the truck is always in Orange County!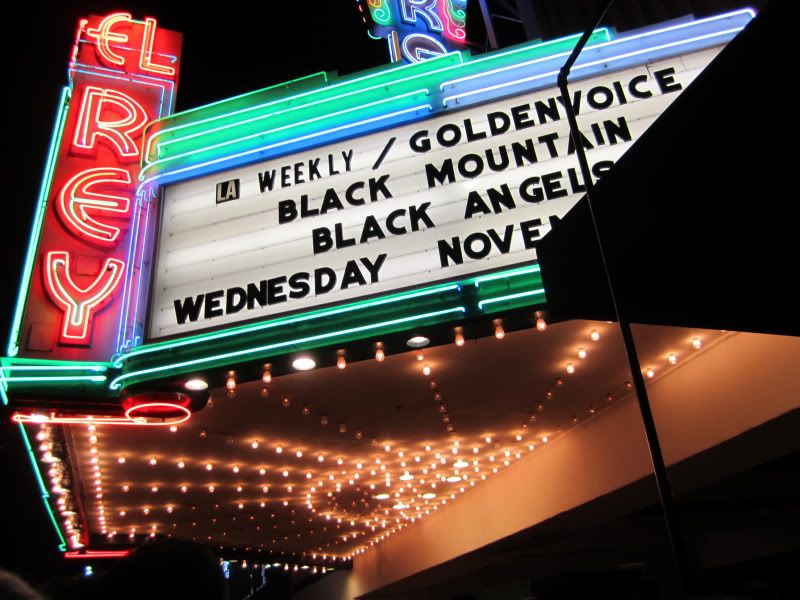 Now this is where our evening begins to turn. Grant had bought his own ticket to see the Black Angels and I decided last minute that I would go with him and I'd buy my ticket the door. Well long story short the show sold out! You should have seen my face when the lady at the box office was like, "Nope! Sorry, we're out of tickets!" FAIL 1. Cue to my eyes getting as big as saucers and my lower lip beginning to tremble, "...wha??" Okay it wasn't that dramatic. Grant successfully scalped his ticket and we decided to salvage our evening by going to see Harry Potter. We tried seeing it at the Arc Light. We'd both never been there and were unaware of their no-seating-once-the-movie-begins policy. FAIL 2. Then we decide to see it at the Century City mall. We were in time for the show and bought our tickets at a kiosk outside. At this movie theater you're supposed to choose seats on a little map and then sit in them. This concept is and continues to be foreign to both of us since we both have grown up slumming it at Edward's/Regal theaters where you just sit wherever you want. We unwisely decided to skip the seating page and just printed out our tickets thinking, "What kind of squares really sit in their assigned seats?" Well, this proved to be our undoing. We found prime seats in the center of the theater and kicked back thinking, "third times the charm! Finally we can relax!". When different people started coming by saying, "hey....I think you're in our seats?" Grant would answer, "Uh...I think you can just sit wherever". This worked until the end of the previews when this older couple started complaining that everyone was in weird seats and their seats were taken. Well, all the people who had mentioned something looked at us and were basically like, "GET UP." So, with our tails between our legs, we found seats in the first row on the left side aka the worst seats in the world. FAIL 3. Why they even bother making seats that close to the screen is beyond me. After a minute into the movie we looked at each other and decided to get refunds.
In a word, our evening was pretty much nobbed.
Now it's Thanksgiving and I'm waiting for the green beans to be done. I've dressed strategically in order to accommodate the food octuplets that will be gaining residency in my belly in T-minus fifteen minutes. If you celebrate Thanksgiving, I hope you're having a good one and and are eating delicious carbohydrate rich foodstuffs :)
Also, before I forget--I was nominated for two blogger awards by
Sian
and
Kristen
but since I've already written a novel in this post I'll have to complete the 7 facts about me in another post. Thanks for the shout out girls!