Irish 100% wool shawl collar knit jacket ($33.50), polka dot tent blouse ($10)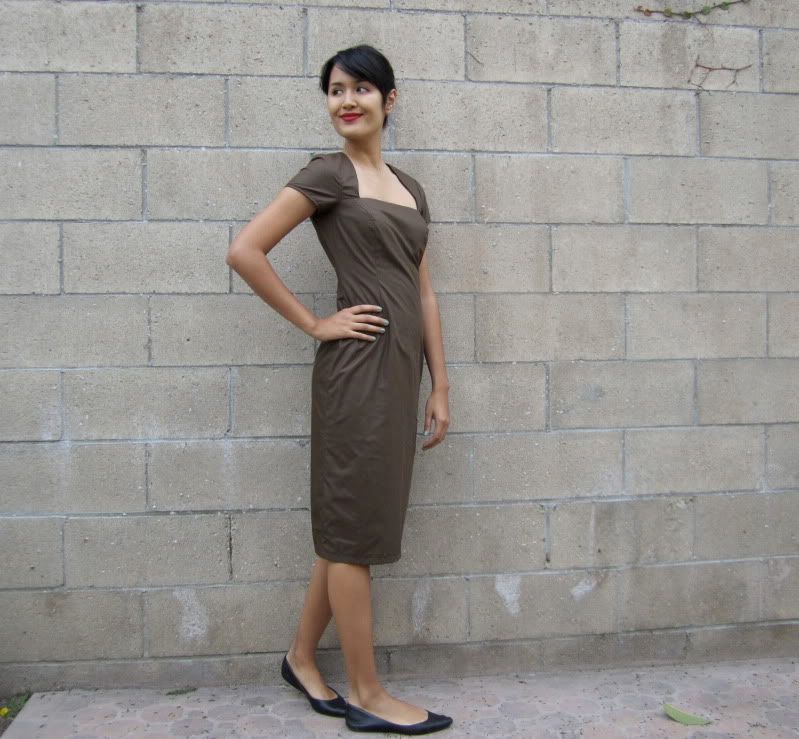 secretary dress ($24)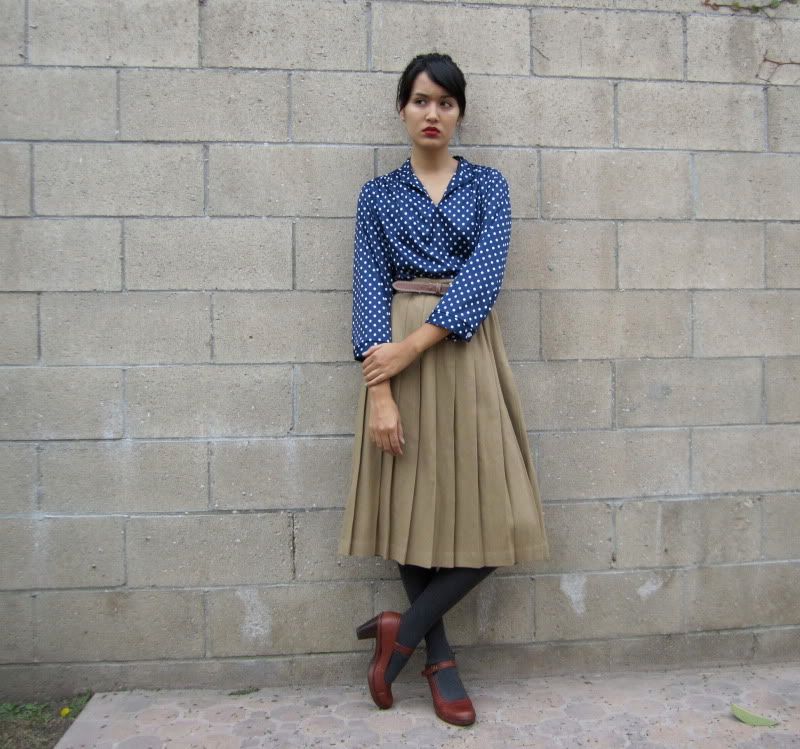 polka dot blouse ($10), brown belt ($8), camel pleated skirt ($25)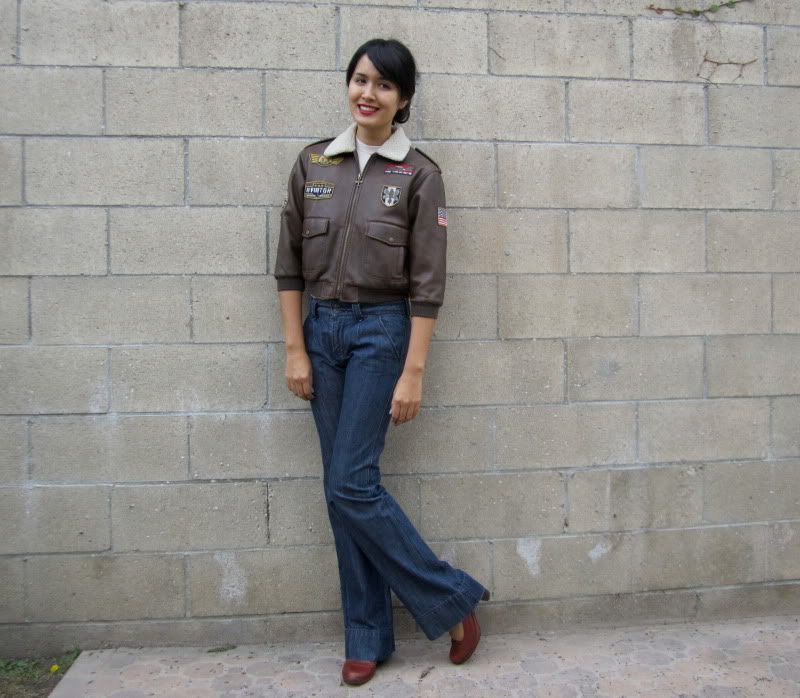 Shrunken bomber jacket with shearling collar ($49.50)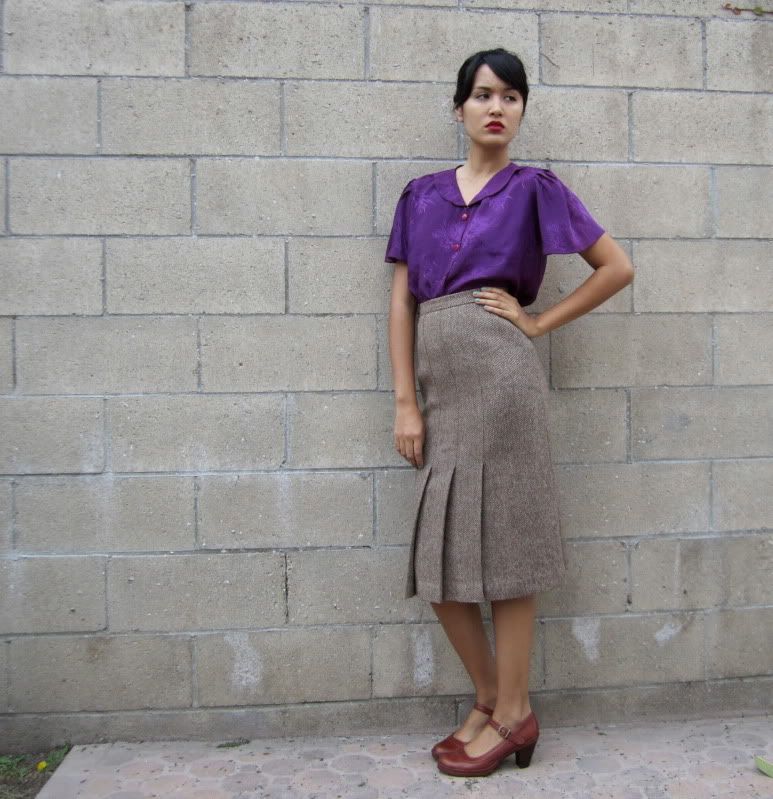 purple peter pan collared blouse ($15), tweed high waisted pleated skirt ($24)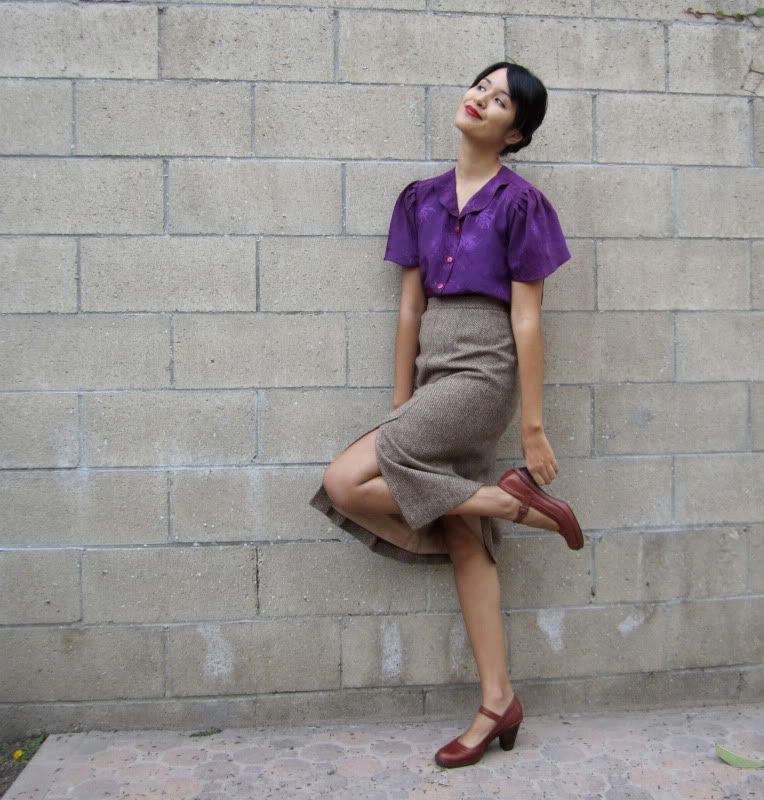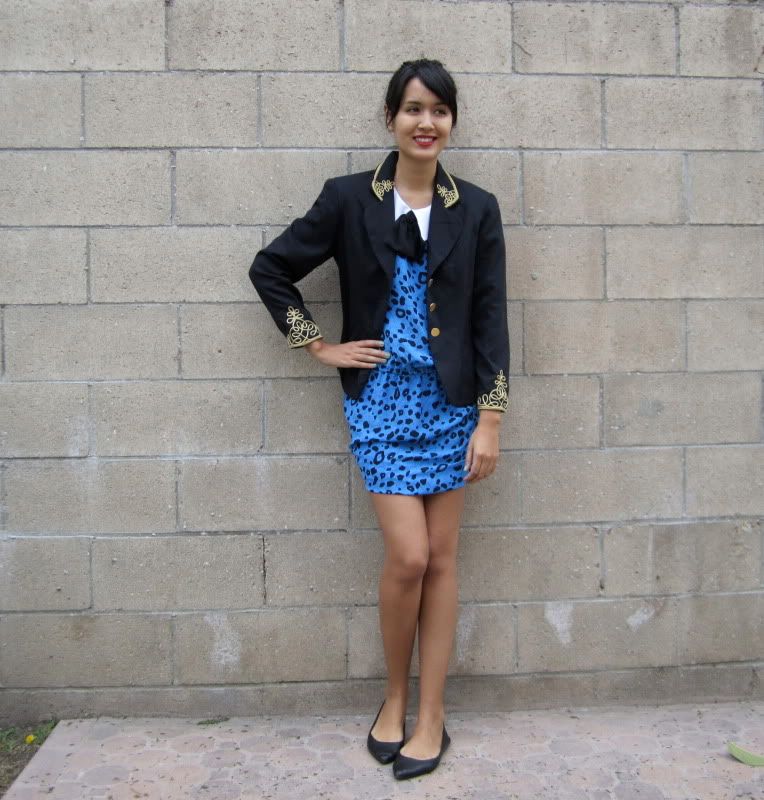 nautical blazer with gold braid ($28)
woodsy pull over sweater ($35)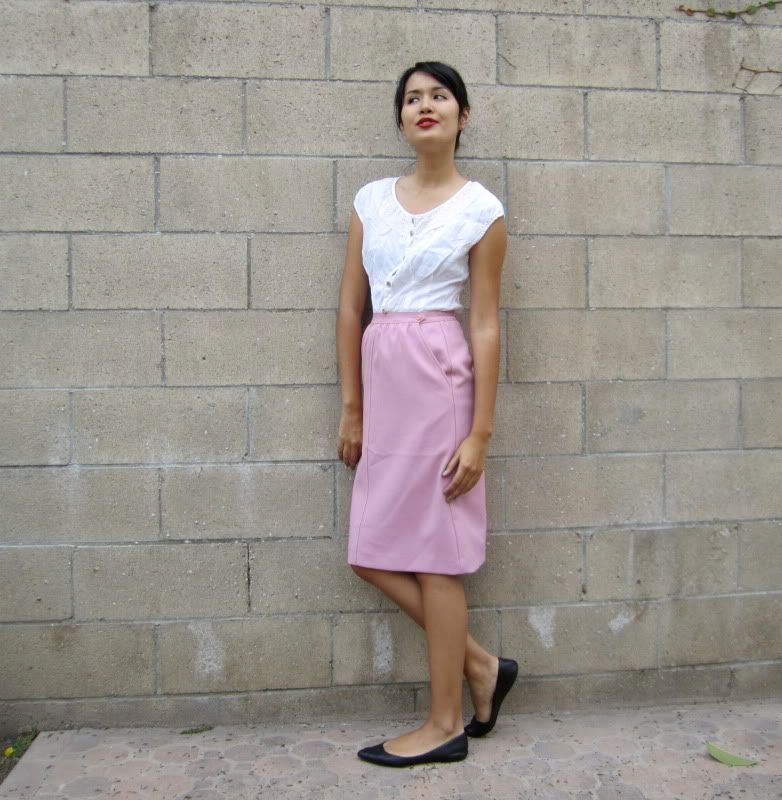 white blouse with crochet collar ($21), pinky purple pencil skirt ($17)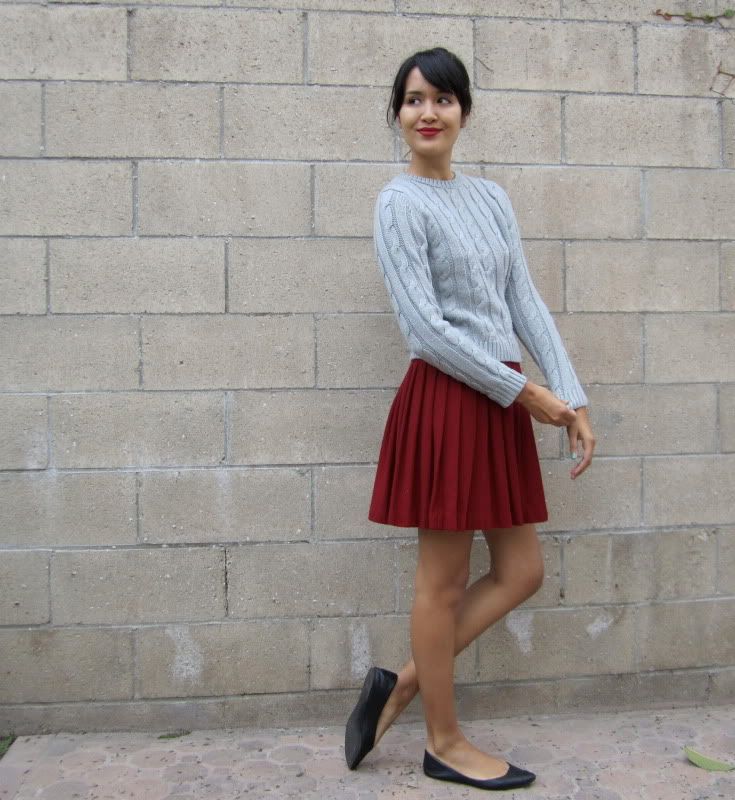 shrunken cable knit sweater ($32)
Some outfits I've made from a few of the new things I just posted in my shop. Also, my "normal" face= angry. Does anyone else have this problem? My face, emotionless, always looks so mad!Certain friends have told me that before we had met (and they had only seen me around school) they thought that I was very intimidating because I looked so sullen and or mean. Yikes. I'm not someone who walks around with a smile on their face for no reason so I suppose I should work on this. Anyway, in more important news...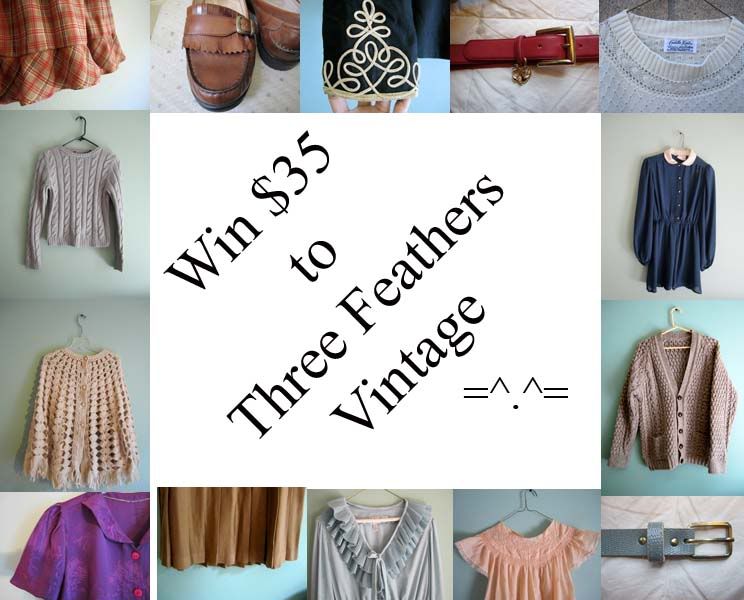 That's right! A culmination of certain factors (having way too much inventory but many amazing readers!) has lead me to concoct a giveaway for you fine folks. I'm offering one lucky reader a $35 credit to my store,
Three Feathers Vintage
! A little about my store: I don't buy ugly clothes. I can't! I won't! The material, the fit, the color, the design....these are things that I take into consideration before I welcome any piece into my inventory. I pass over a lot of clothing before I find a piece that I really adore...just because it's technically "vintage" doesn't mean it's flattering or remotely wearable! Anyway, here's how to enter:
---------------------------------------------------------------------------------------------------------------------------------------------------
1. Follow my blog, Milk Teeths, through Google Friend Connect or Bloglovin' and leave a comment telling me which method you are using.

Tell me a random fact about yourself

.Then leave a link to your blog or an e-mail address that I can use to contact you when you win.
Lookin' for more ways to win?
2. Excellent! Here's what you do: promote this giveaway on your own blog (make sure to use my giveaway image!) and comment with the link to the post. Leave a separate comment for each entry. There is no limit to how many times you can reblog this giveaway, just make sure to leave the links!
Open to everyone,( and I mean everyone--international readers too!) and I'll pay for shipping ;)
Contest ends Midnight December 1st 2010
Also, MALES who read this blog (I know you're out there!) if you have a lady in your life why not leave a comment on her behalf? Eh eh???