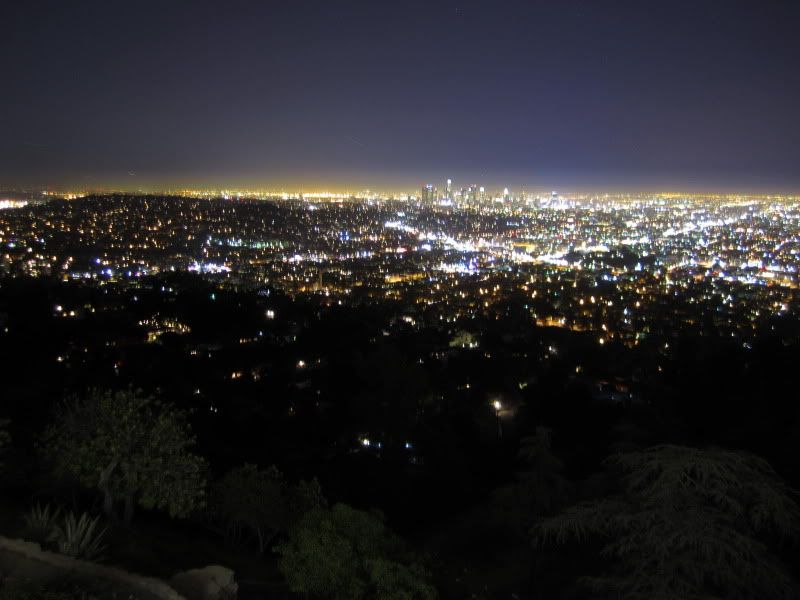 I'm not sure if I'm super qualified to be writing a guide about Los Angeles since i'm not a native Angelo per se but I did go to college in LA (UCLA wuddup) meaning that I have traversed the streets, begrudgingly sat in abysmal LA traffic, seen Alec Baldwin in Santa Monica, been accosted by a homeless person (who started running his fingers through my hair at a bus stop, no less) all so that I could really get a feel for LA-- in retrospect that is.
Anyway, I've decided to make a multi part guide (thanks to my awesome reader Nina for giving me the idea!) Food/ Things to Do/ and Places to Shop At. If you want anymore recommendations about LA or Orange County please don't hesitate to e-mail me.
Part I: Stuff Your Face At...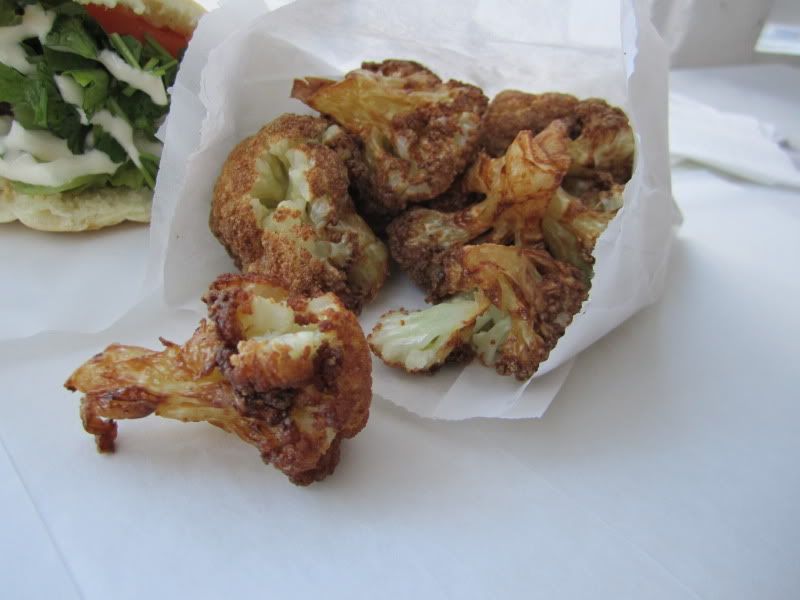 Bella Pita
I wrote about this place a few posts down but I will repeat: one of the best meals you can get in LA! My go to is the falafel pita, fried cauliflower, and bottled Coke for around ~7. Westwood/West LA
Green Peas
A cool little restaurant that caters to vegans and meat eaters! Really delicious and totally not preachy (I hate how some vegetarian/vegan places can come off as a little holier than thou. Green Peas is simply all about giving you options!) Get a sandwich on PRETZEL bread (this is the important part), I don't know what they do to that bread but it is magical. Culver City
I've only eaten here once after a show at the Palladium but I would love to go back! It's near the 101 freeway (duh) and the feel is like a classic dimly lit 1970s diner but the catch is that they actually serve healthy versions of diner food! A revelation. I still think about the carrot ginger soup I got there. West Hollywood.
I would be remiss if I made a food guide and didn't mention this place. A veritable bastion of straight up cookie goodness! In a sea of Korean owned frozen yogurt chains sometimes all you really want is a warm cookie. Oh and did I mention this place is super cheap? I think it's 35 cents for a cookie but for a few bucks you can make a cookie ice cream sandwich. Cash only. Westwood.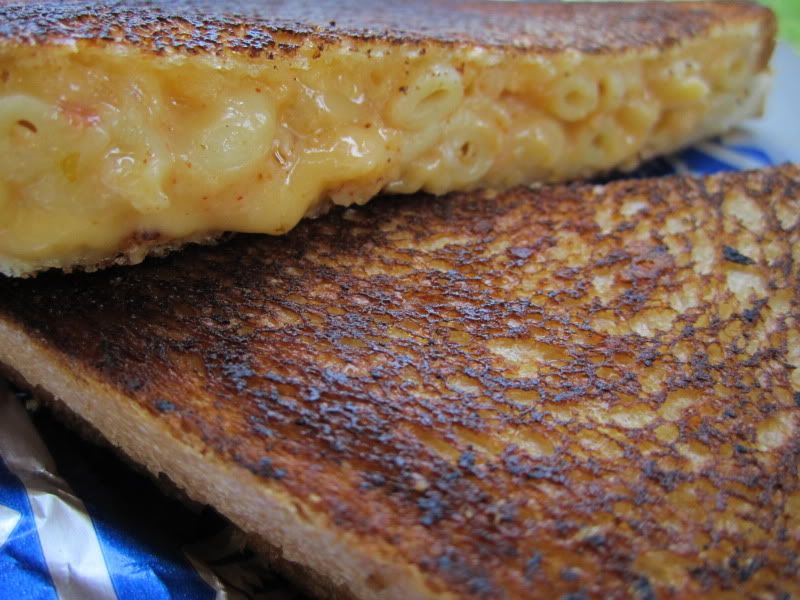 FOOD TRUCKS
LA is arguably the epicenter for the whole food truck craze that is currently sweeping America's metropolitan cities. So...find a food truck! I like to use
www.roaminghunger.com
. Trucks are cheap, delicious, and it's kind of fun to hunt one down (granted it isn't rush hour). There are so many different types of trucks that surely there is one that exists to fit your taste buds.
There are usually trucks during lunch time at UCLA near the science buildings or if you go to any business center around lunch there are bound to be a few.
EXTRA CREDIT: eat at the Kogi truck or restaurant! I'd like to think this was the truck that really started the craze. Kogi is a fusion of Mexican and Korean food so think kimchee quesadillas or short rib tacos (both delicious). I can't tell you how many times i've told people that I hate fusion food but I guess i'm eating my words (literally! Har har). Check out the Alibi Room
Alibi Room
which is a bar that serves the Kogi menu. The bar is pretty cool, hip but not alienatingly so. Culver City.
Hare Krishna Temple
Eat at the Hare Krishna temple
Govinda's Natural Foods
! This place is also really cheap but it's a vegetarian buffet and they change the menu every day. Nobody tried to push the religion on me so it was good times. Culver City
I used to live near Beverly Hills and my apartment was a two minute walk from this place. The area is predominantly Jewish (hence Nagila) so most everything is Kosher. Get a slice of veggie pizza with a stuffed crust! The crust is amazing, it's stuffed with cheese and sauteed mushrooms and is very very delicious. I think they close early and aren't open on Sundays. West LA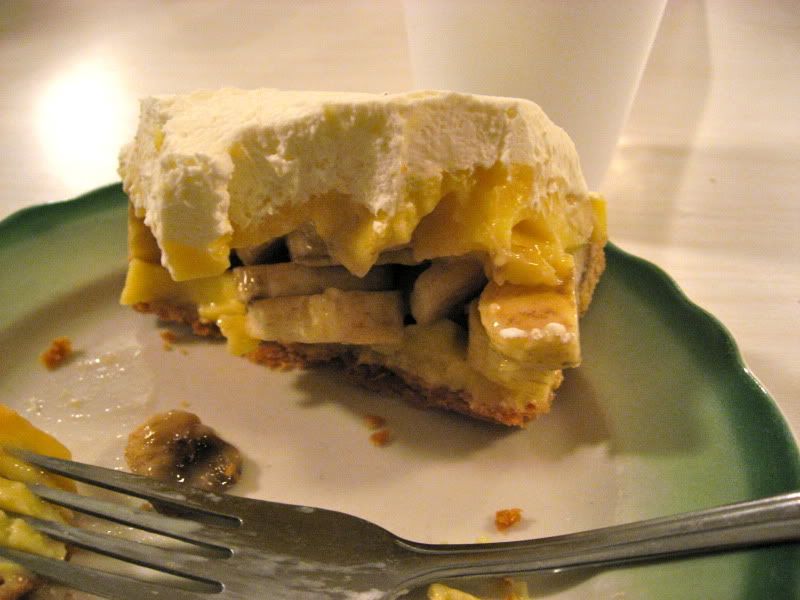 Banana Cream Pie. That's all you need to know. Oh, and cash only. West LA
Stay tuned for more this coming week!
Don't forget to add me on tumblr
:D