To ride on a carousel! Luckily this one by my house is free.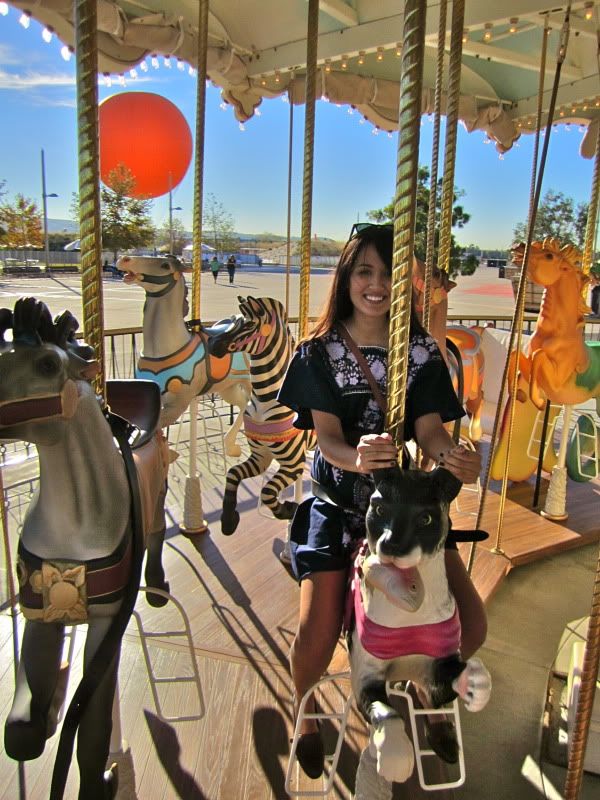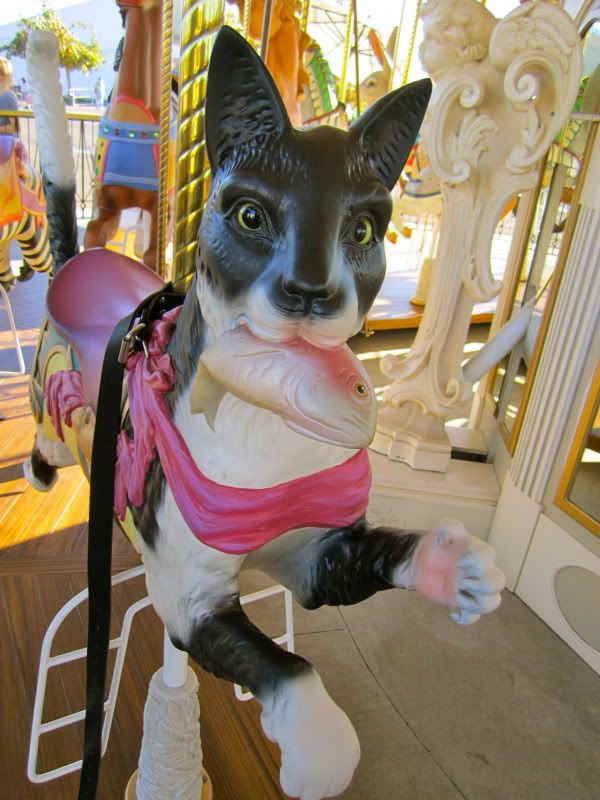 This carousel had a bunch of cute animals besides horses. I picked the lady cat and Grant picked the Panda. There was also a regular bear, an ostrich, zebra, and.....I don't remember what else.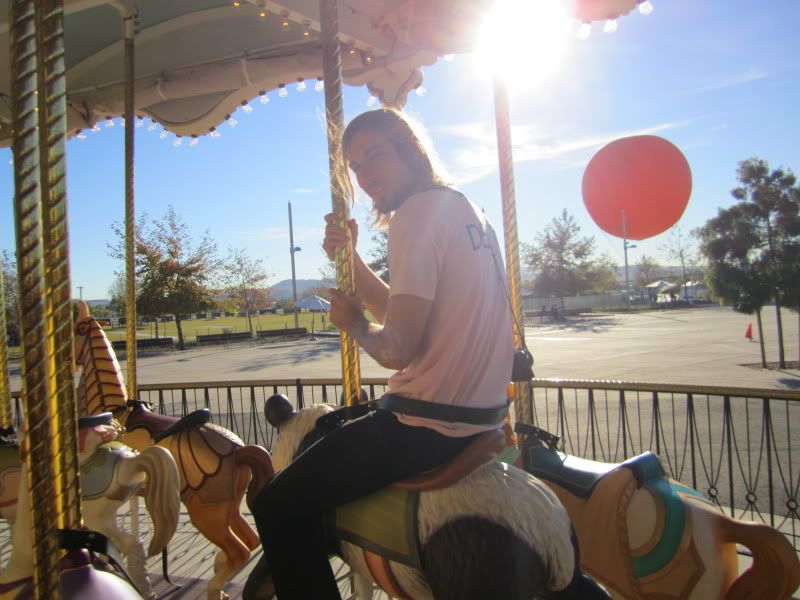 Buckle up and ride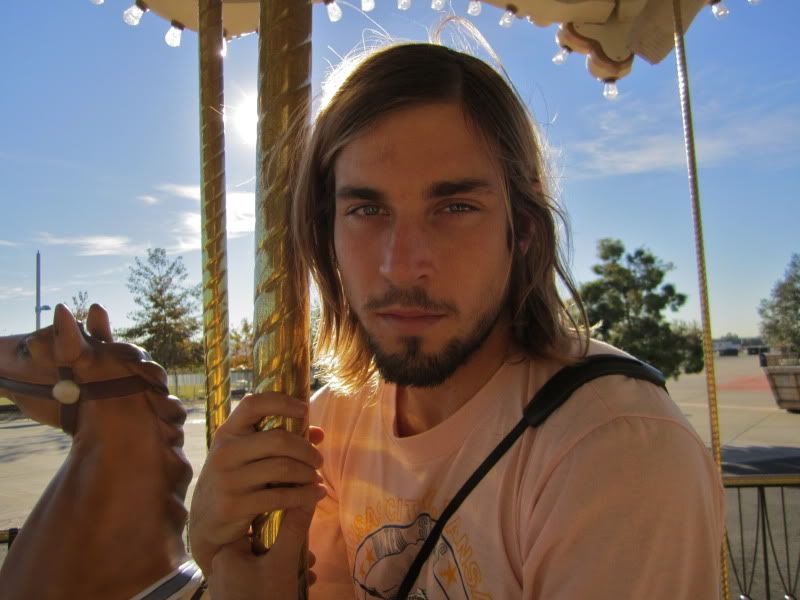 My steady fella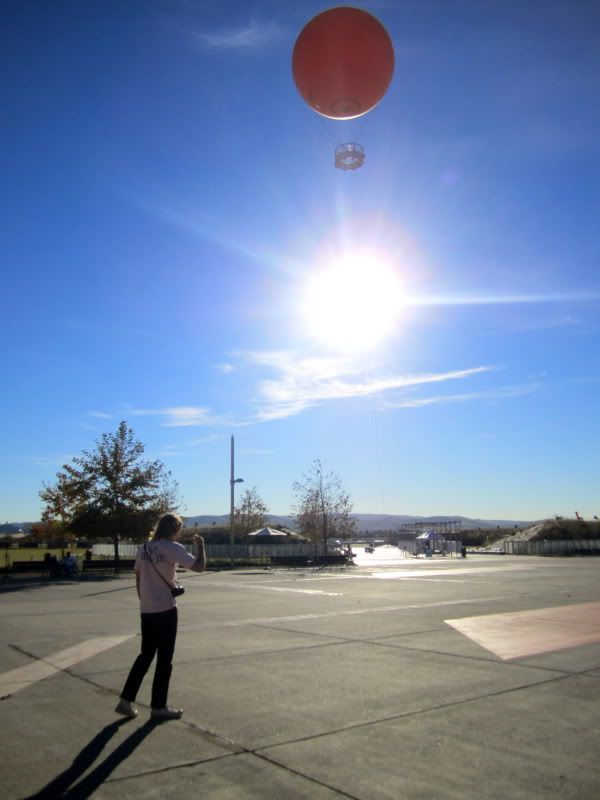 The Great Park. Word to the wise: if you want to actually get on that balloon you better show up before they even start signing people up for rides or else you won't get to go on. I live like 5 minutes away from this place and have gotten denied balloon rides 5 out of the 7 times I tried. Weak.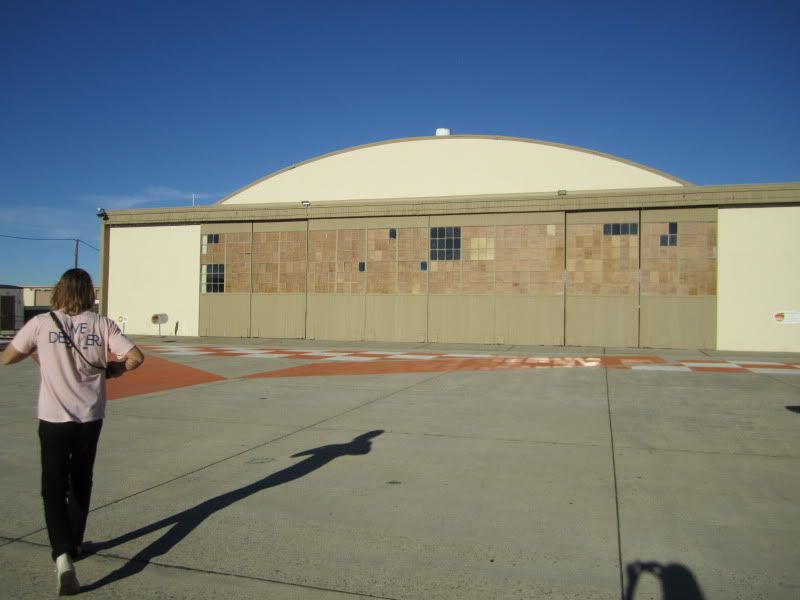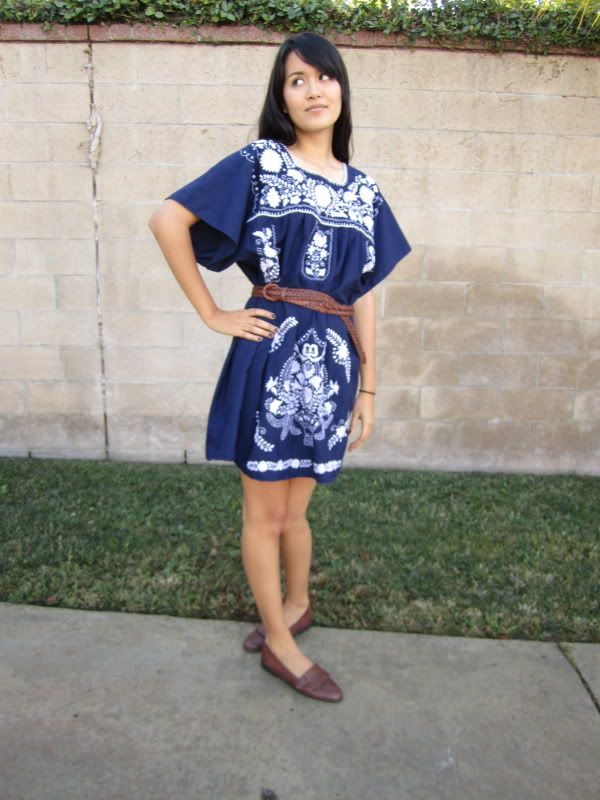 Details
: Mexican embroidered dress (hemmed shorter), Estate Sale, leather woven belt: thrift store, fringed flats: thrift store
I really need to start taking detail photos again.
AND
Aśa
! I hope you're reading this but thanks for posting those really pretty snowy photos of Poland. For some reason your blog wont let me comment (!!!) but your'e so sweet to have thought of me.
If you're curious, you can see the photos here at her lovely blog
Extra credit:
Follow my tumblr,
MILK TEETHS
A new article of mine is up on the Foam website! Check it
out