Goldenwest Community College always has a swap meet on the weekend so Grant and I decided to check it out. Lot's of old video game consoles, J.Lo sunglasses, expired makeup, etc. but Grant usually finds great records there. This week he found an old Stones and a surf rock record so all was not lost (I bought two little succulents for the fishbowl terrarium I made today--pictures later!)
Anyway, here are a few snaps from that day.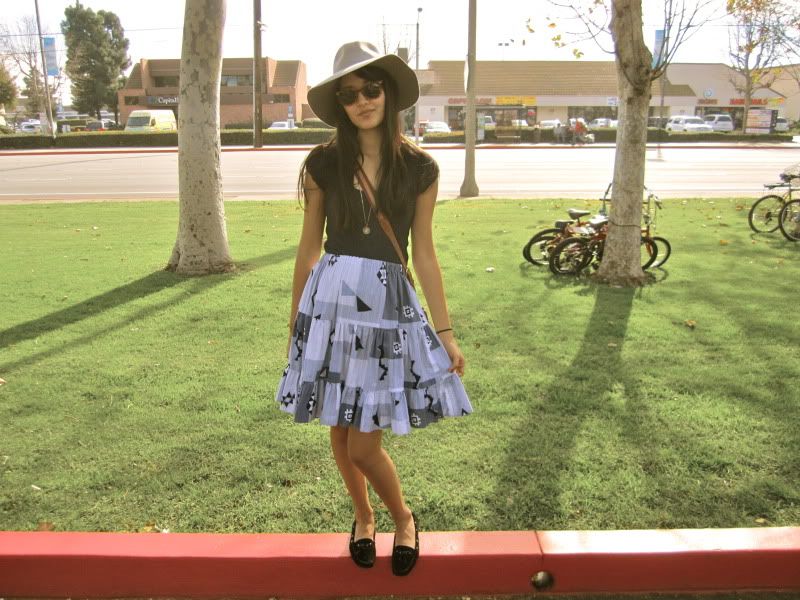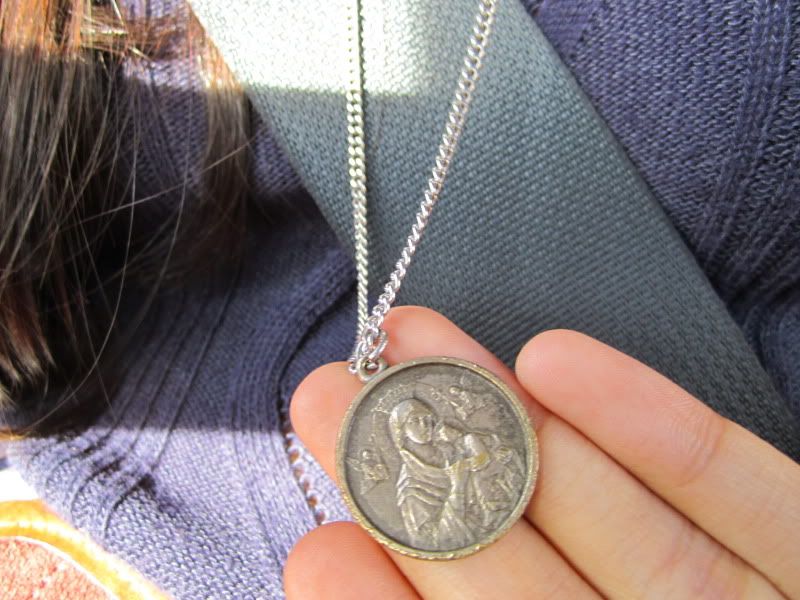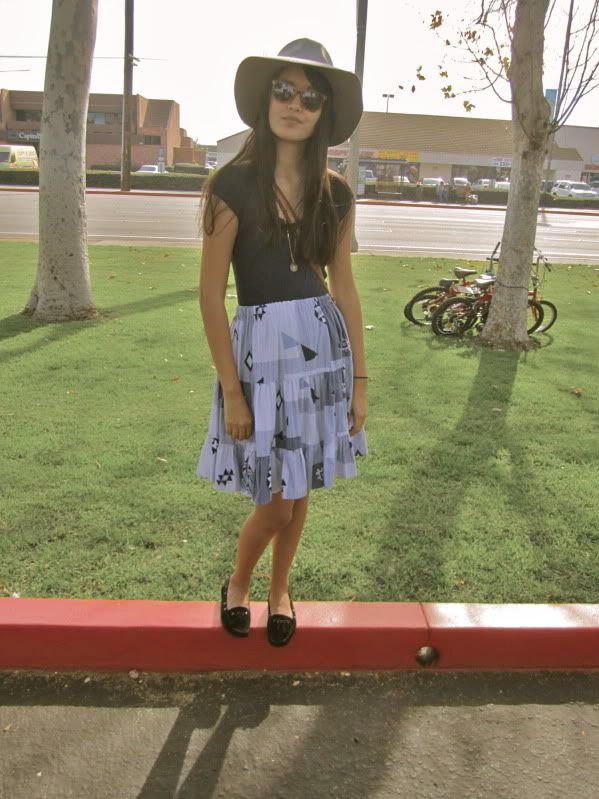 Outfit Details:
wool floppy hat: thrifted, navy blue knit blouse: Brass Plum from forever and a day ago, skirt: thrifted, sunglasses: thrifted, moccasins: from my Mom, Virgin Mary/JP2 necklace: thrifted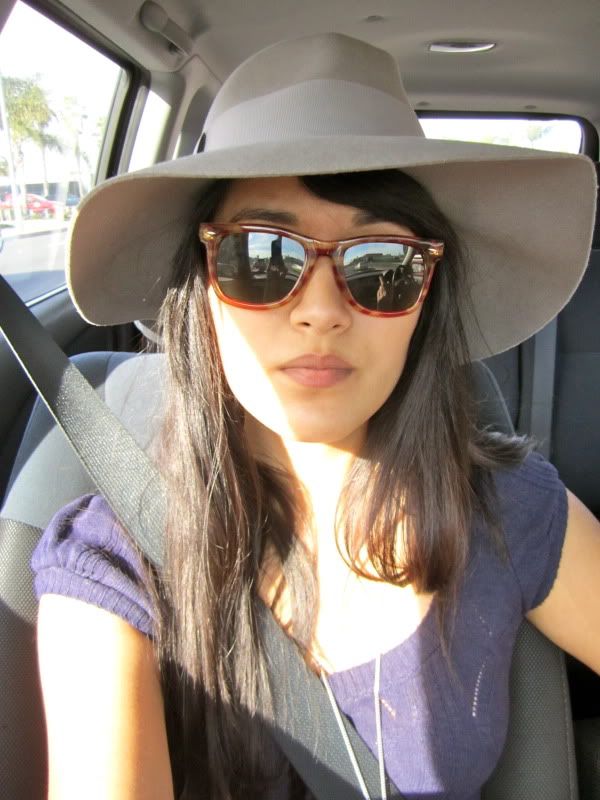 so cool. not.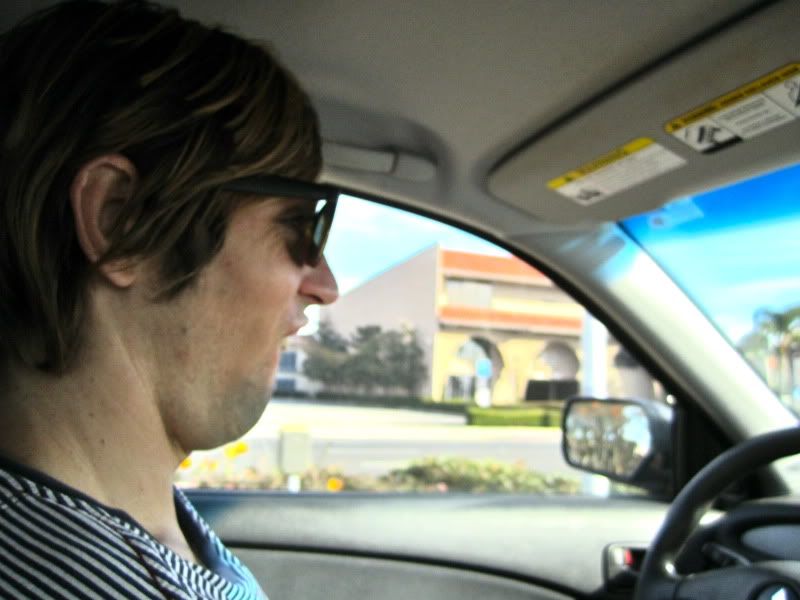 Grant was into the picture taking.
Below: Check out Grant's several second Nature Made Fish Oil vitamin debut. Reeediculous ;)