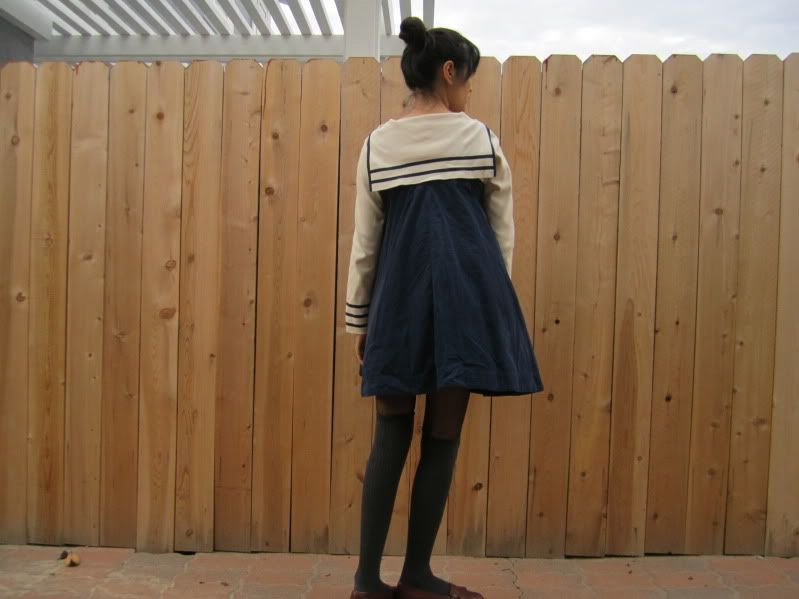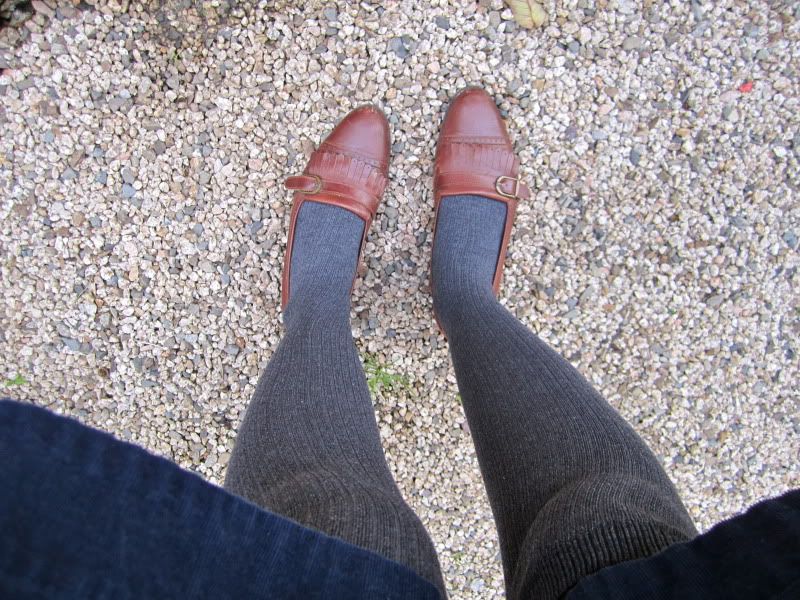 Outfit: Sailor top: thrifted, Jumper: Old Navy, Knee high socks: H&M, tights: Target, loafers: thrifted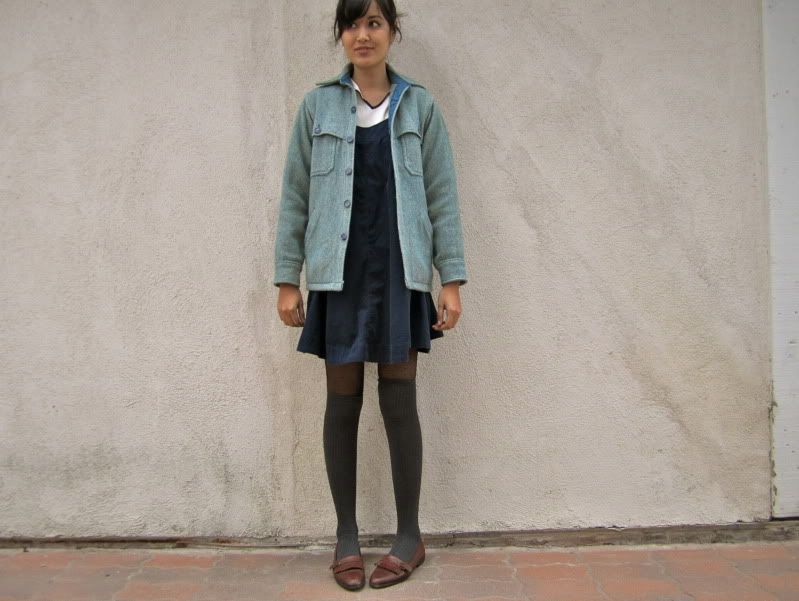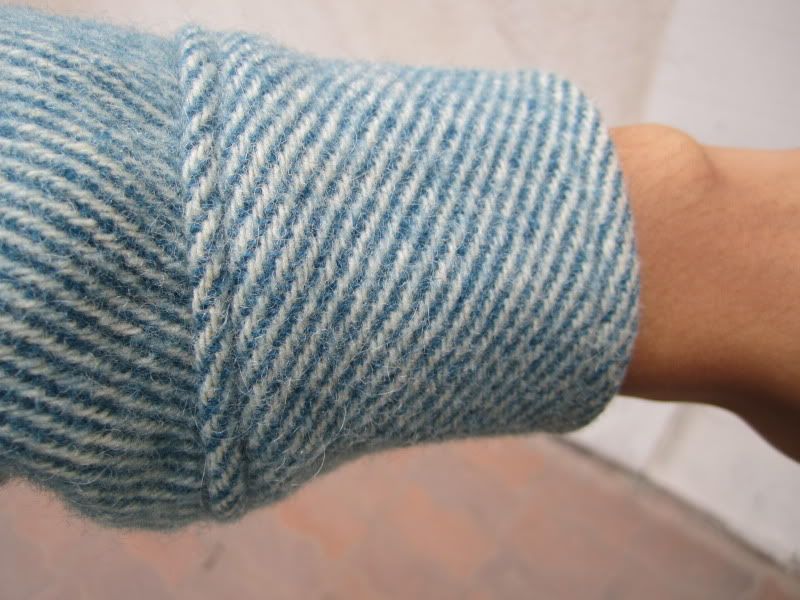 This jacket is actually a man's jacket but I think it's so great! Grant gifted it to me a few years ago, I think the color is what makes it so nice
Actual clouds in the sky!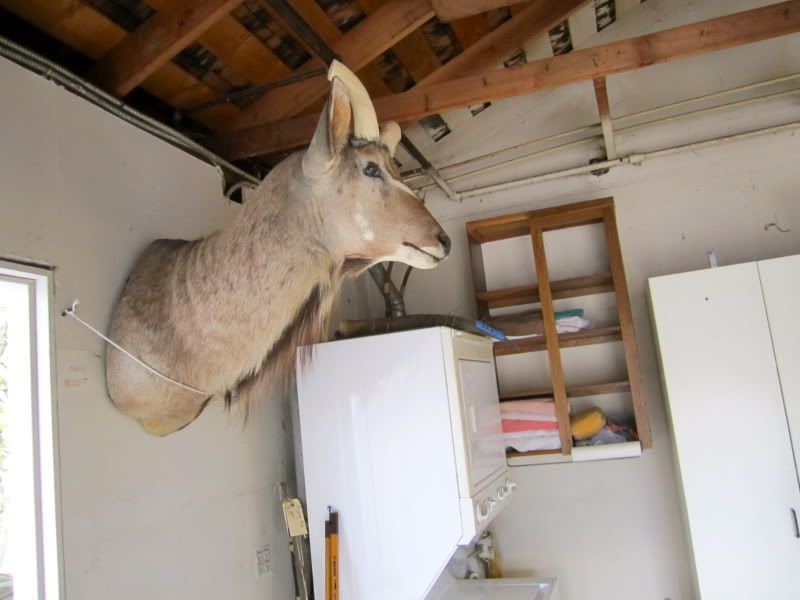 Grant and I hazarded a trip to an Estate sale in Fountain Valley. Everything was super awesome but so, so expensive! The man who had lived in the house seemed like such a cool guy. He had lots of Native American artifacts, turquoise jewelry, mounted animal heads (not that hunting is cool or anything but it's startling to see so many mounted heads in a regular suburban tract home!), old hot rod racing memorabilia, a gramophone, cool tapestries etc. etc. etc.
He even had a Patty Hearst FBI wanted poster just hanging in his garage!








In other news...
After Christmas, Grant and I hung out with our friends Masi, Dave, Erin and Chris in Downtown Fullerton and ate and this crazy Italian restaurant called
Angelo's and Vinci's
. It seems like many Italian restaurants have a time honored tradition of plastering their walls will all sorts of knickknacks, posters, fake food, etc. but this place is insanity. I kept looking around because my eyes couldn't focus on one spot! Oh, this place is also allegedly haunted and there is a set of stairs leading down to the basement that is advertised as the "game room" when in actuality it is a dark, scary clown dungeon! Good ambiance but not gonna lie, food is pretty mediocre (except for the Italian donuts!)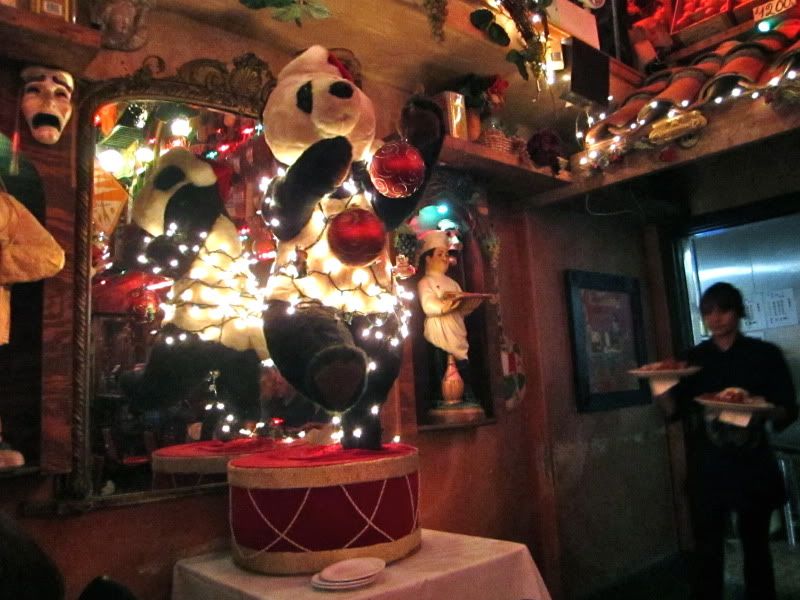 A dancing Panda to my left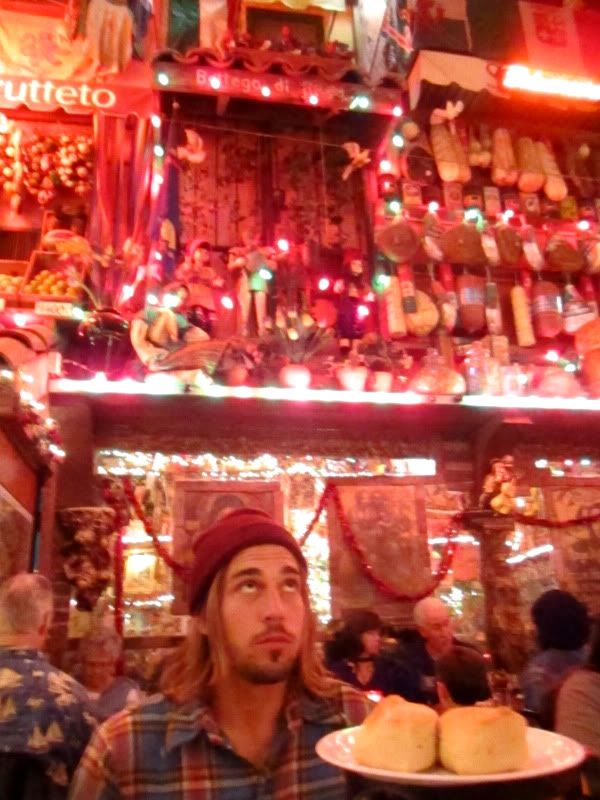 This place has cathedral ceilings and there isn't one speck of wall space that isn't decorated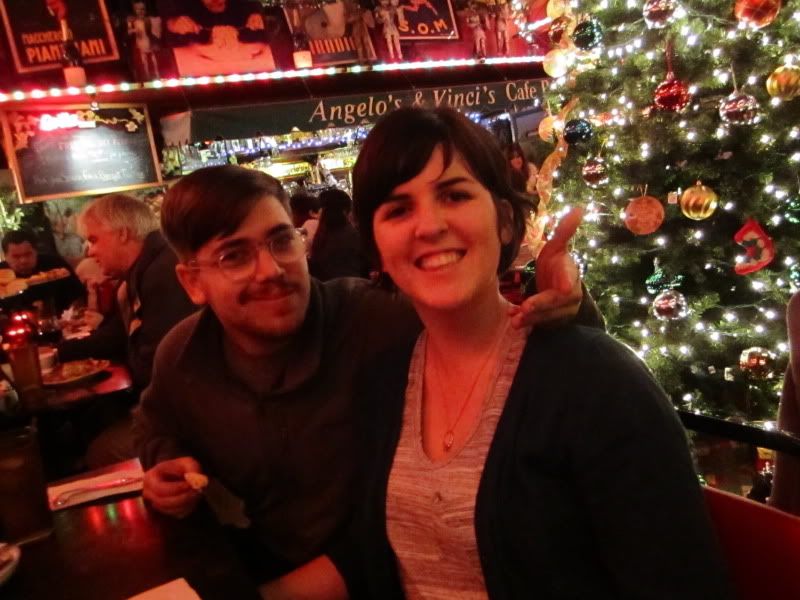 Erin showing off her new 'do! She cut off like 10 or so inches and she looks so great!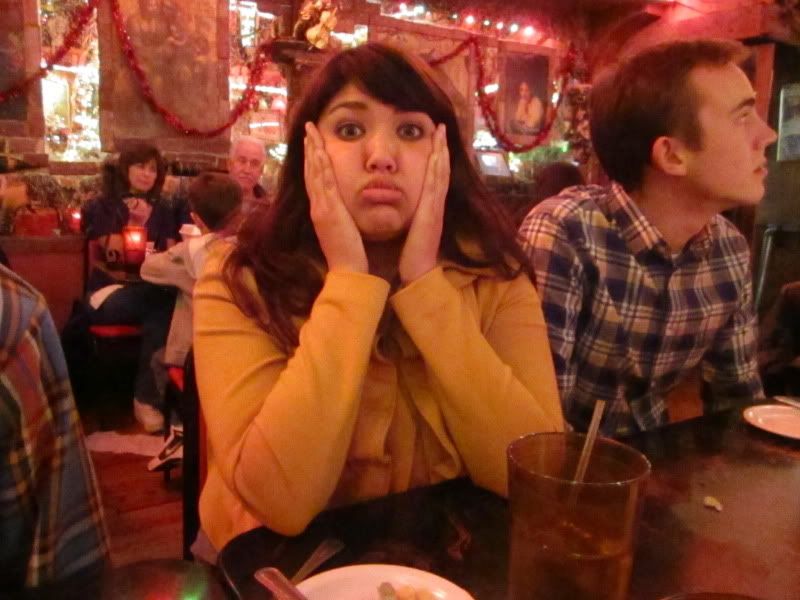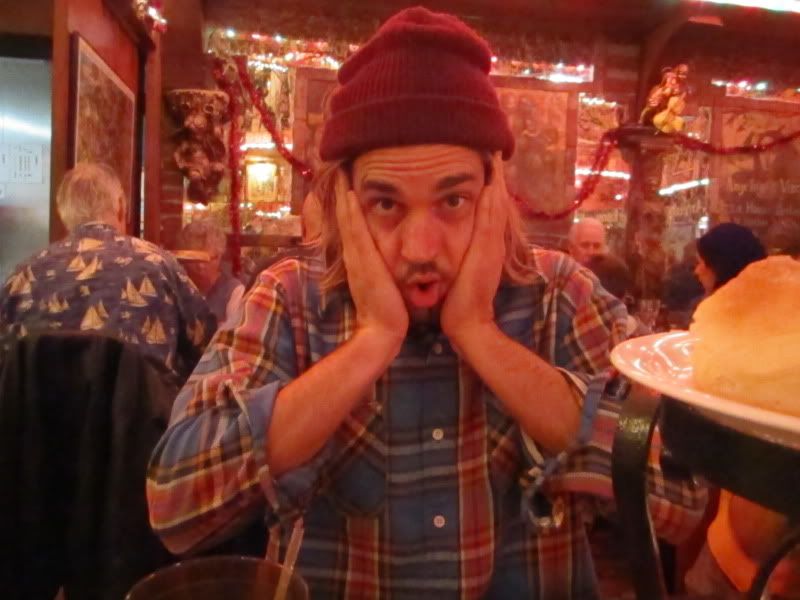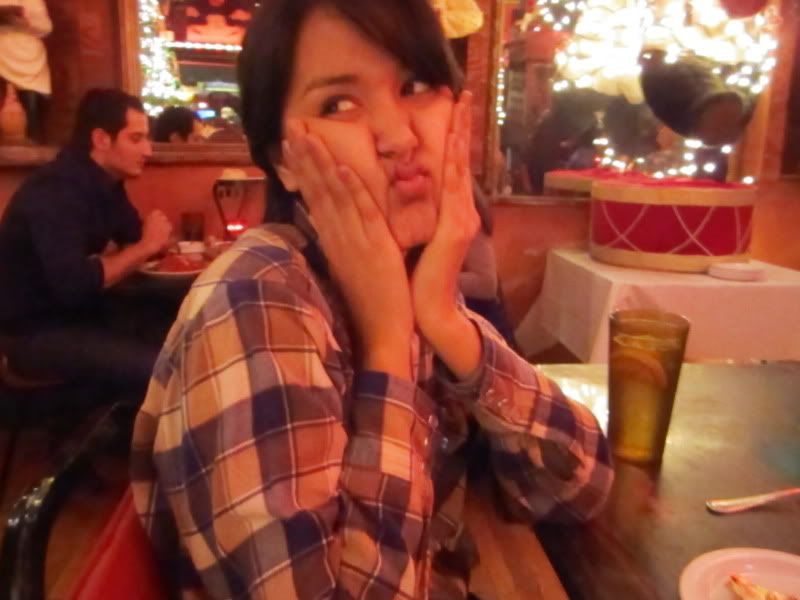 Chubby baby face contest pre- entree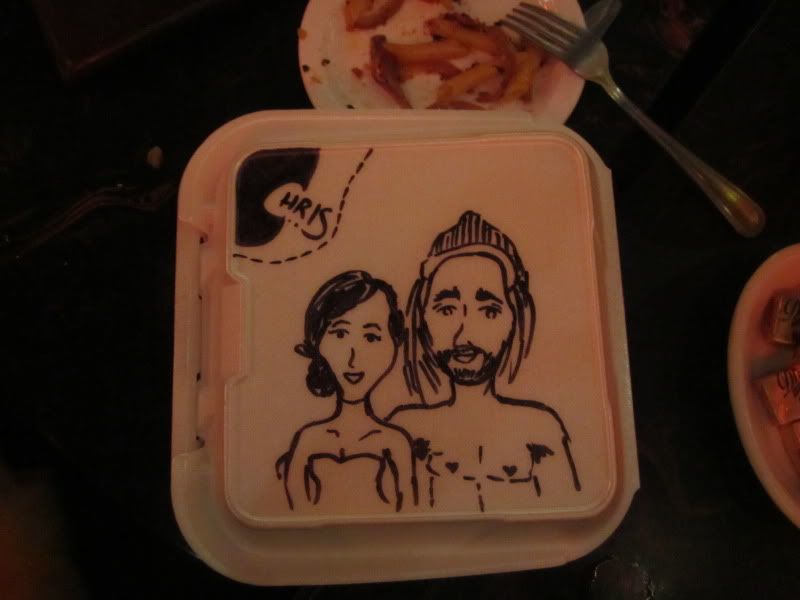 Caricatures after dessert. Grant and I by Masi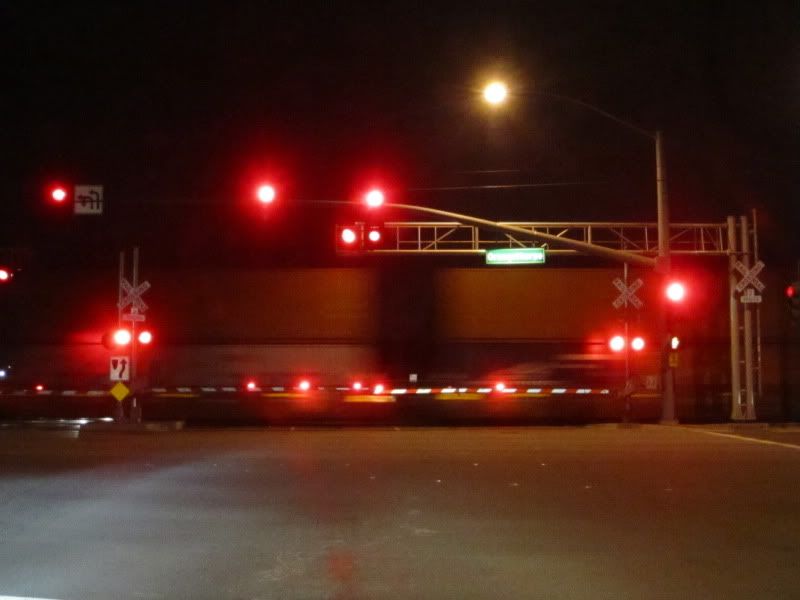 Extra credit:
++ Check out my tumblr! It's pretty eclectic (if I do say so myself) and you might be into it! Milk Teeths'
TUMBLR
++ Have you scoped my store? I have lots of vintage items priced from $7-$25, czech it:
Shop Three Feathers Vintage