A quick post for an outfit I wore a few days ago. The whole look was inspired by the skirt I have---I love the colors! The particular color palette on the skirt is very Southwestern to me so I figured I'd throw on my faux turquoise dangly earrings (which I had to take out after awhile. I don't wear earrings very often so my ears, although they are indeed pierced, are very sensitive!),
my favorite leather ankle boots
that have a cowboy boot-esque toe (that were featured on Modcloth's fave finds a few days ago) and, a raw gem necklace (that I failed to take a better detail photo of).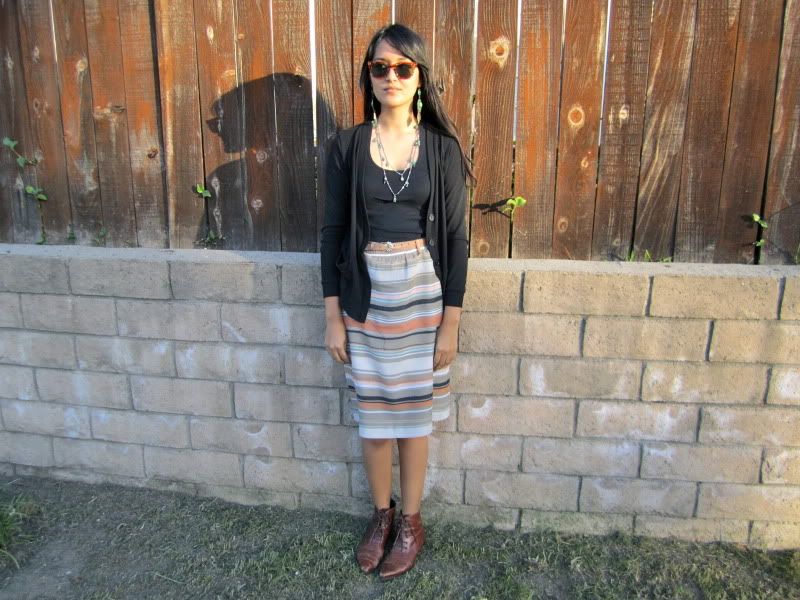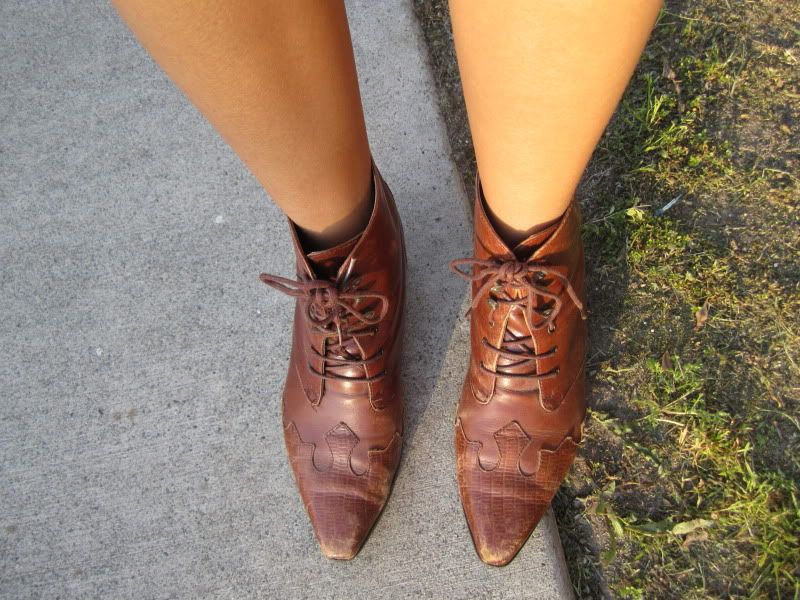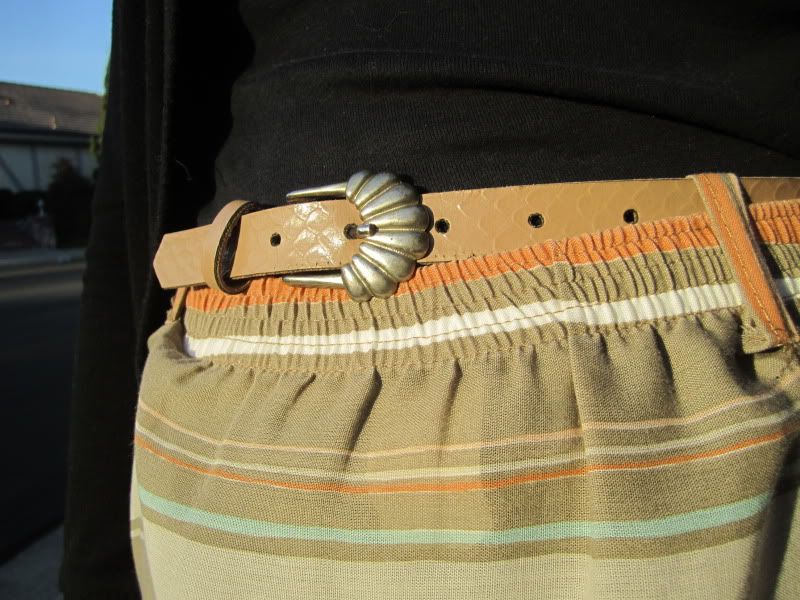 My belts always refuse to stay in place!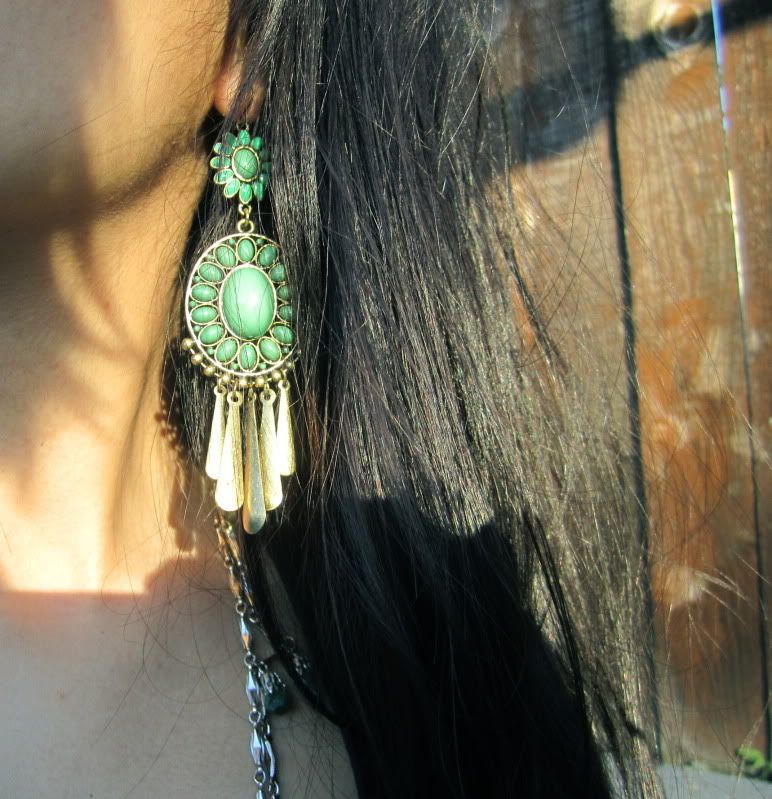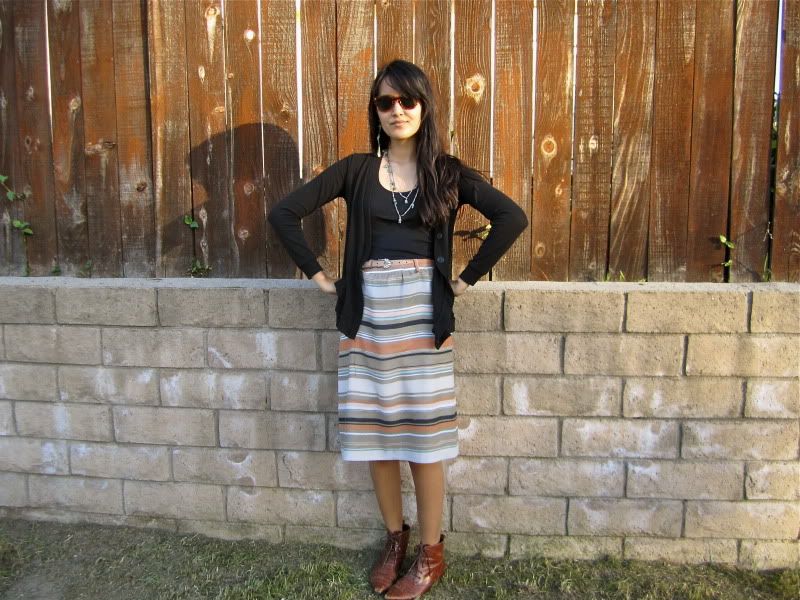 Outfit details:
black cardigan: UO, black tank top: Target, belt: thrifted, skirt: thrifted, boots: thrifted. earrings: F21, necklace: Flea market, sunglasses: thrifted
In other news I just finished reading Brave New World. What a trip. Does anyone else use Spark Notes or a similar site to learn more about the themes/symbols found in books they've recently read? Am I the only one who is that cool?
Extra Credit:
++ Enter my giveaway (scroll one post down) for a chance to win $25 bones to my vinage store!
++ Follow me on tumblr (
MILK TEETHS
)
++ Three Feathers Thursday tomorrow--stay tuned for some updates to the store!