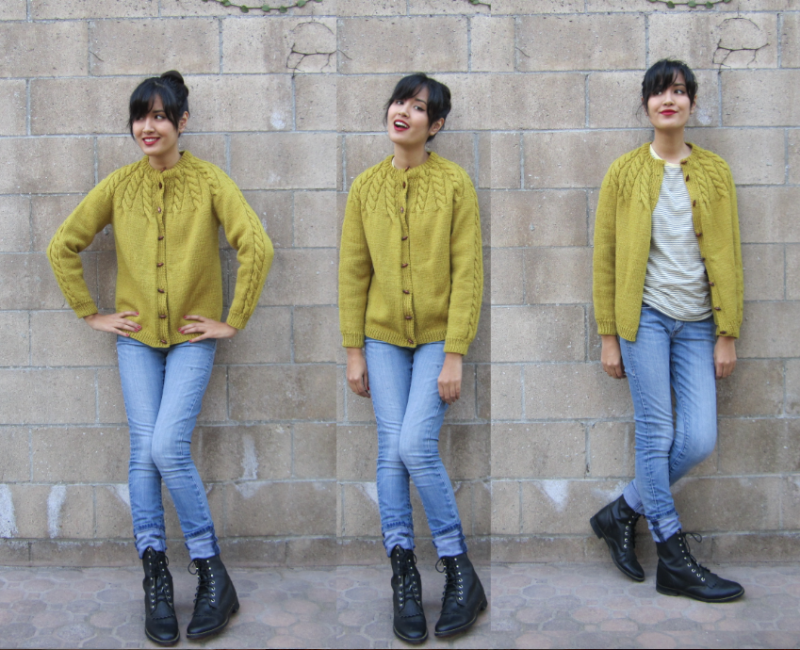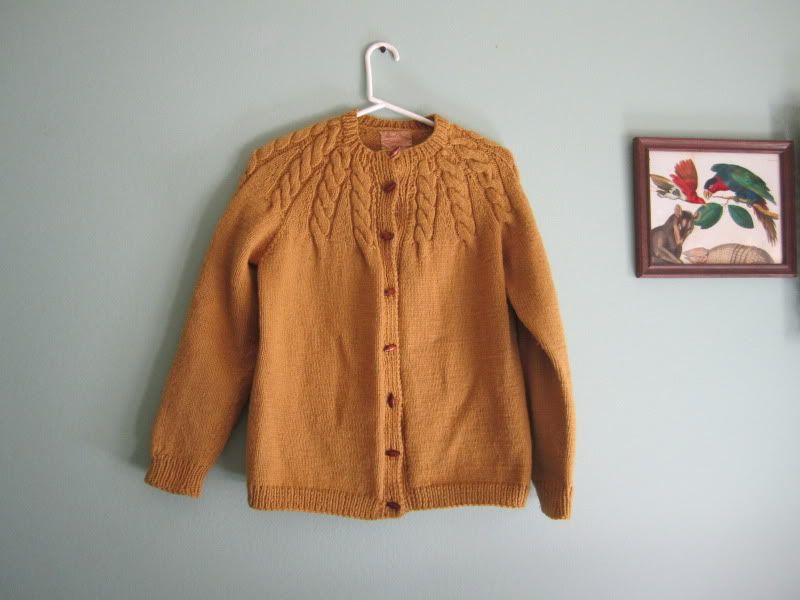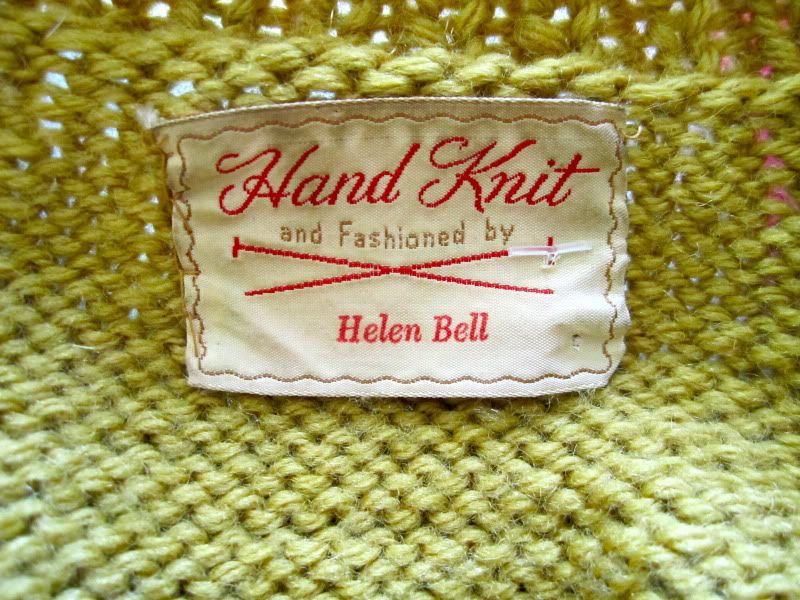 1950s hand knit mustard yellow cardigan with wood toggles S/M
(More)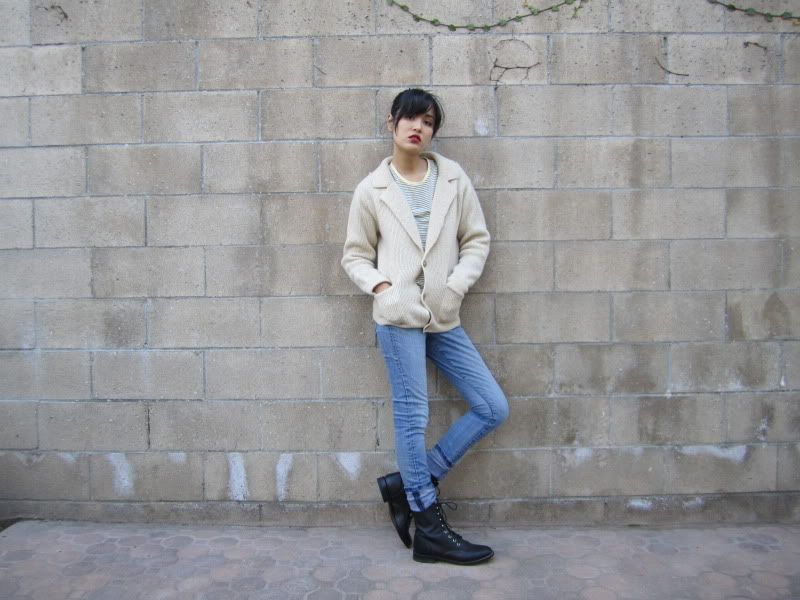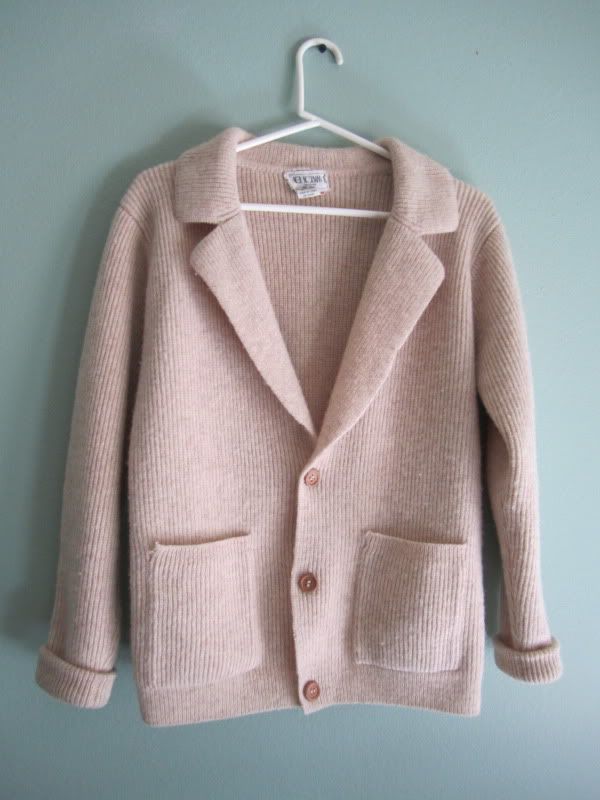 Sand colored wool unisex cardigan-blazer with wood toggles S-L
(More)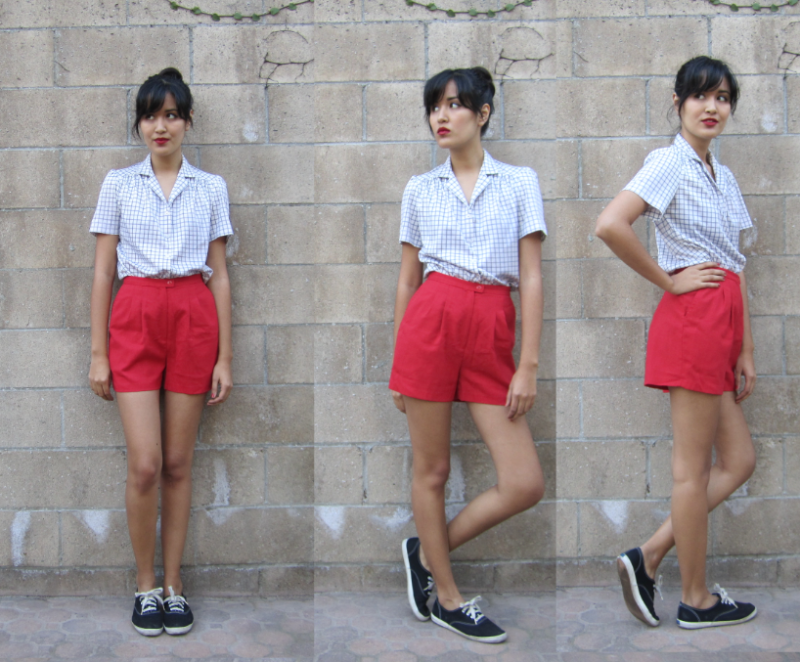 Red linen high waisted shorts XS/S
(More)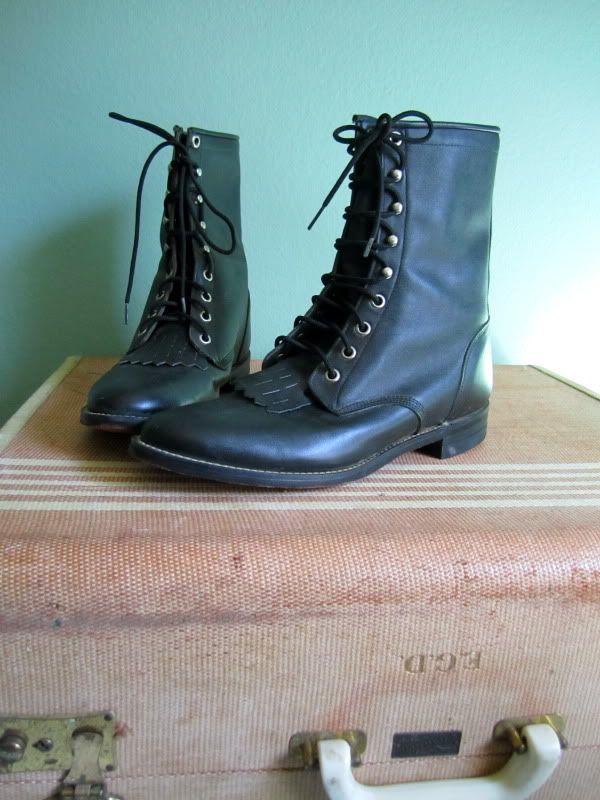 Justin Roper black leather fringe boots womens 8.5 (SOLD)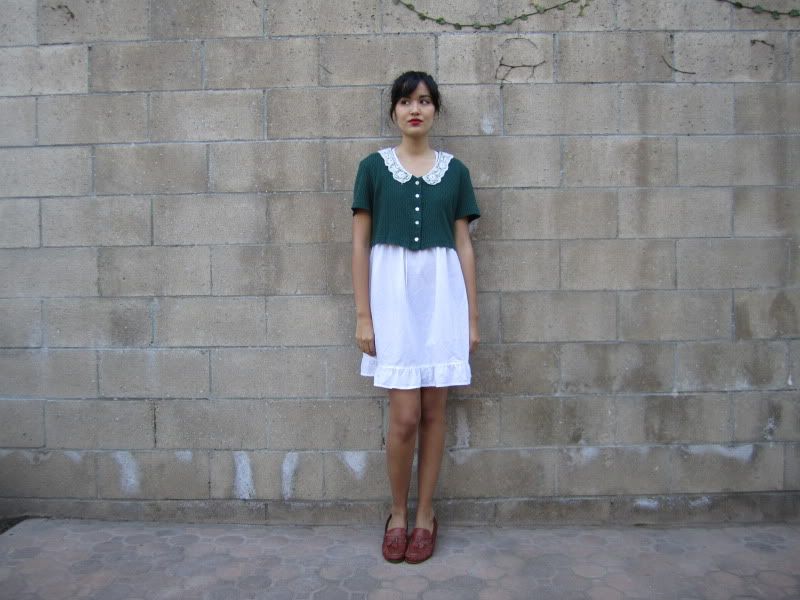 Dark green button up shrug or crop top S/M with white crochet peter pan colalr
(More)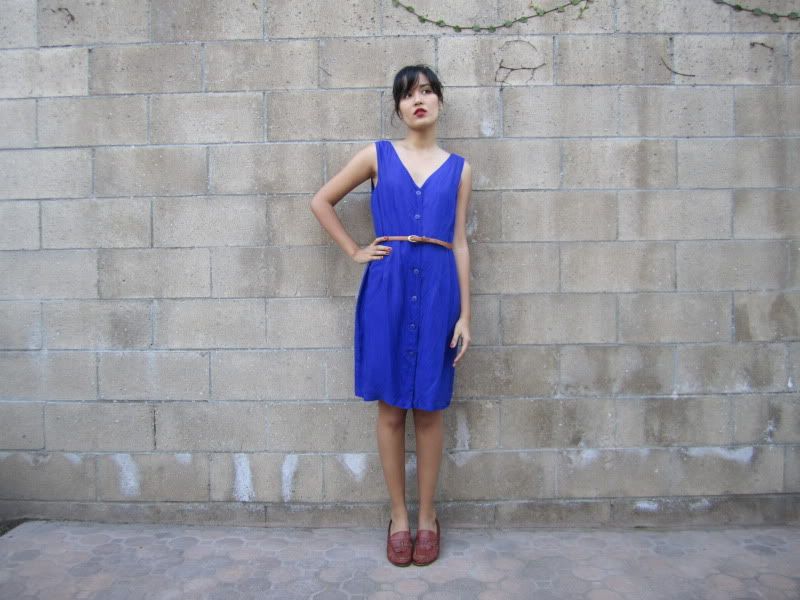 Electric blue pure silk shift dress M/L
(More)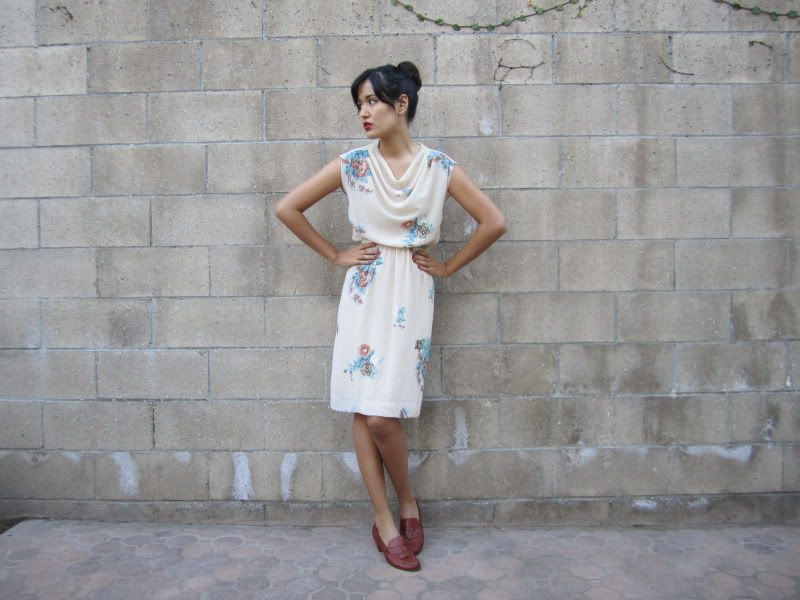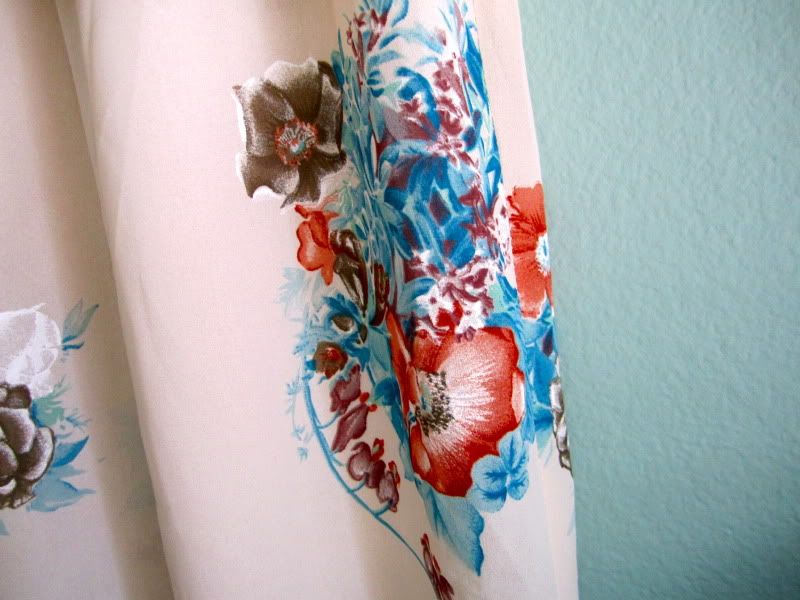 Semi sheer floral sundress with cowl neck XS/S (SOLD)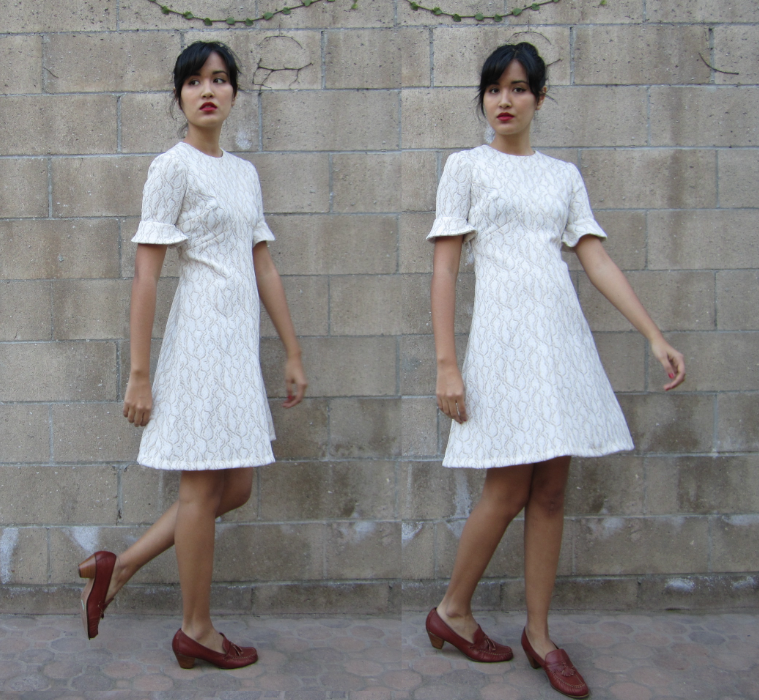 1960s cream and gold brocade mini dress with 3/4 ruffle sleeve XS/S
(More)
Some finds for my store, hope you like!
And while I'm here, let me just give you a little spiel about my vintage buying ethic...
I'm a strong supporter in buying vintage clothing. First of all, most clothing nowadays that is considered "affordable" is so shoddily made (F21 I'm looking at you...) that it's a shame to spend money on something that will fall apart in a month's worth of washing. I mean, I buy from places like F21 now and again because they carry trendy clothing and accessories that are cheap ("What?! $5 pants?? SOLD!!") and am always, without fail, disappointed in myself for getting suckered into supporting such a huge corporation that blatantly rips off legit designers left and right. Don't get me wrong, Urban Outfitters really isn't much better. In fact, a lot of stuff that you get at UO you can find at F21, the only difference is UO is way, way more expensive for basically the same quality of product. I think what irks me is that UO stuff is just re-tweaked vintage duds that aren't anything new and with a heftier price tag. If you buy vintage you often get better quality (buying a piece of clothing that is still quite viable after 20+ years is pretty awesome, in my opinion) and hey, you're recycling too!
Another thing about my store is that I only buy vintage that I believe is still wearable and modern in its fit. Not gonna lie, there are so many Etsy vintage shops that I browse through and think, "The heck? You're charging that much for a frumpy 1980s Laura Ashley dress?? Who is buying this stuff? I want answers!" It legitimately boggles my mind when Etsy vintage sellers charge so much for something I think is so mediocre and run of the mill. I still struggle with pricing things because at the end of the day, let's face it: I picked up most of my finds for pretty cheap...is it okay to charge an arm and a leg for something that cost me $1.50? If you're curious, I price things like this: I do an etsy search for an item I already have and see what other people are pricing their stuff as. If I think what I have isn't as good of quality as something I see on the page then I price it lower. If I have something super awesome and think its the best on the page I will price it a little higher then what I see.
Anyway, I definitely keep afloat of current trends (especially those circling the fashion blog-osphere) and specifically look for those items when I go buying. So rest assured that I'm always abreast of the latest craze (Irish sweaters: check, toggle coats: check, velvet dresses: check, clogs: check...)
So yes, enough words. But that's what i'm about and if you're about it too then don't be afraid to pay my store a visit! Prices are reasonable and I always have lots of things on sale :)
AND a new YouTube video! I've been on such a vintage children's book kick. I can't get enough, especially of the Dear Golden books! Stay tuned for some scans of my favorite illustrations. OH and I used my camera for once so the quality is actually better ;)