So in honor of Valentine's Day I thought I'd do a little giveaway to my vintage store, Three Feathers!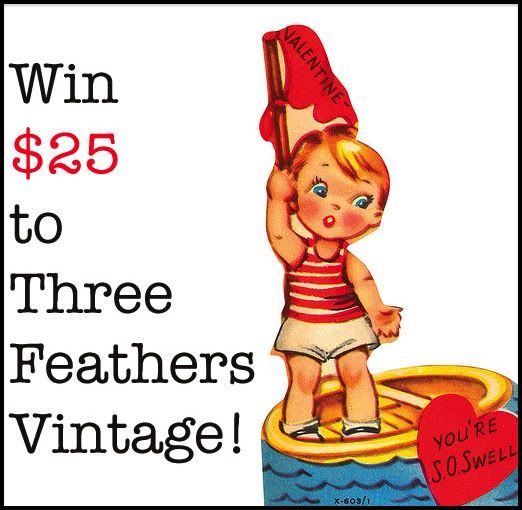 A few things...
1. This giveaway is open to everyone---International friends, this means you!
2. Yes, yes I will pay for shipping :)
EDIT: 3.
Be a follower of my blog
, via Google Friend Connect or Bloglovin' just let me know which (I can't believe I forgot this step! haha).
4. Leave me a comment and
tell me a random fact about yourself
(I love reading through these!) and be sure to include a way in which to contact you should you win.
5. Extra credit: Reblog this giveaway (be sure to include the snazzy little banner I made) for a chance to get
three more entries
, just leave three additional comments in the comment section. Ooh and make sure to show me the link to your blog entry!
Giveaway starts January 24th and ends midnight February 14th. Winner will be announced on the
15th!
In other news...
Okay so not news at all, but here is an outfit I wore to hang around Pasadena the other day with Grant!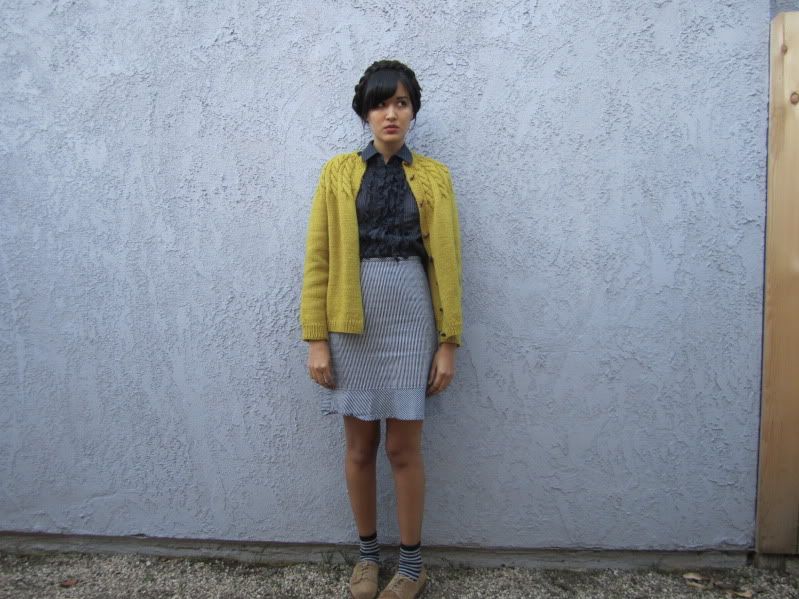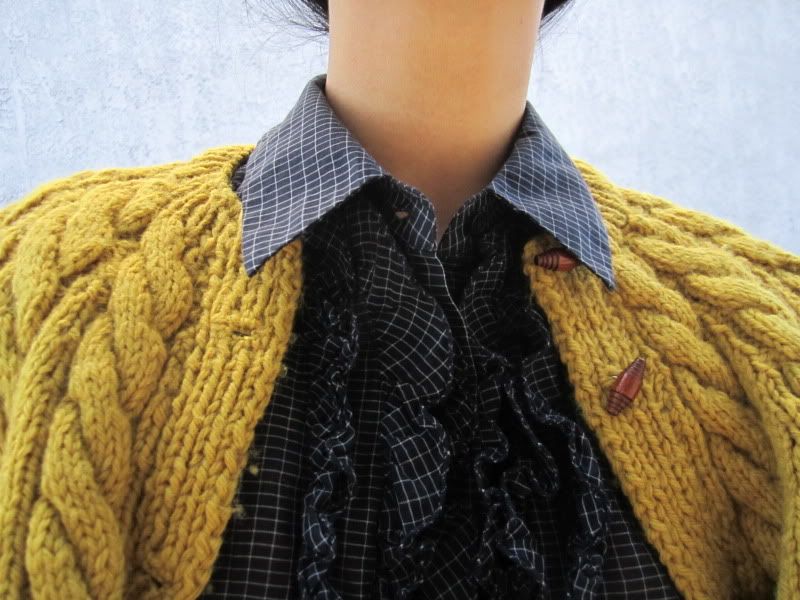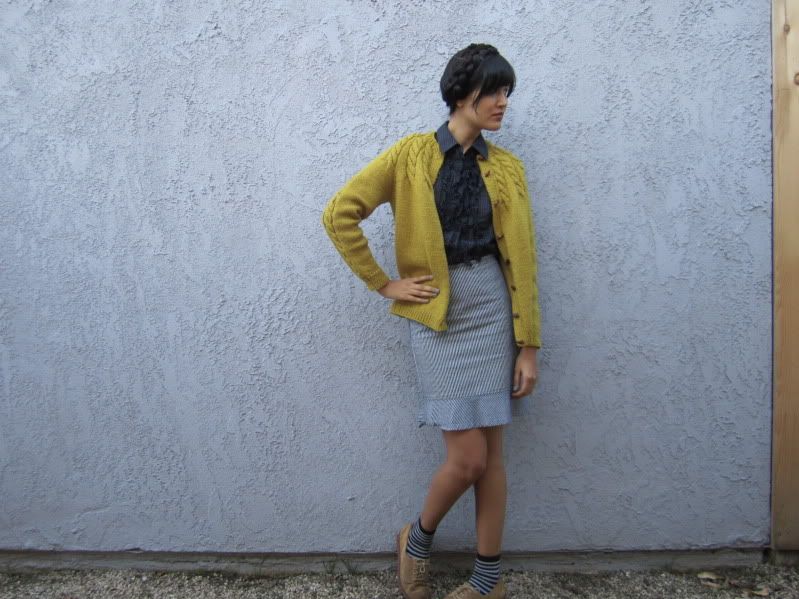 Details: Mustard 1950s hand knit wool cardigan (find it at my STORE), Navy blue ruffled blouse: gift from a family friend, seersucker skirt: thrifted, socks: F21, shoes: thrifted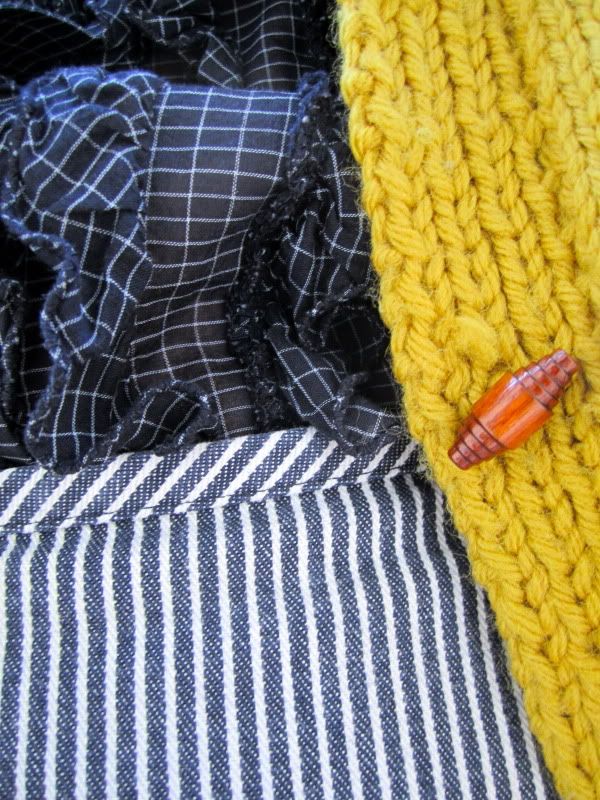 One of my favorite ways of dressing is mixing prints! I think as long as you keep the prints all the same scale and color family you're good to go. I especially liked how the braiding on the cardigan added another layer of texture and echoed the braids in my hair---I live for little details like that :)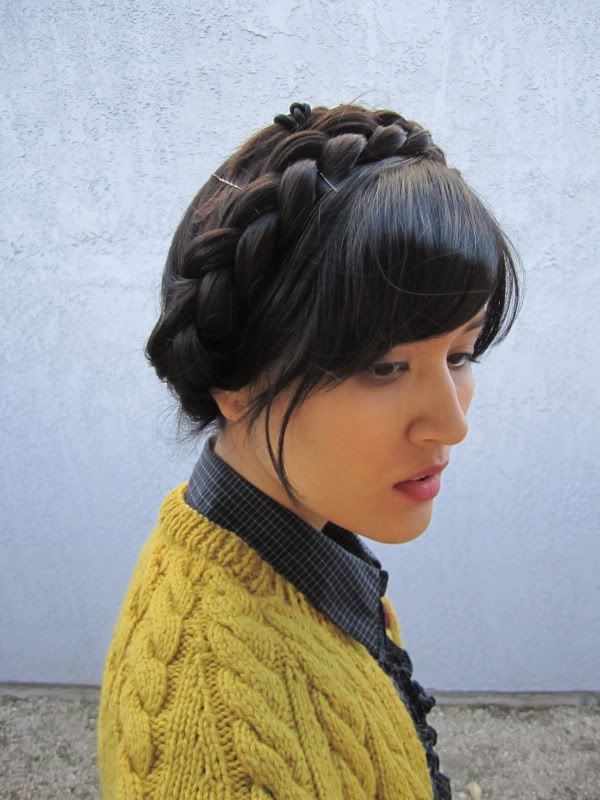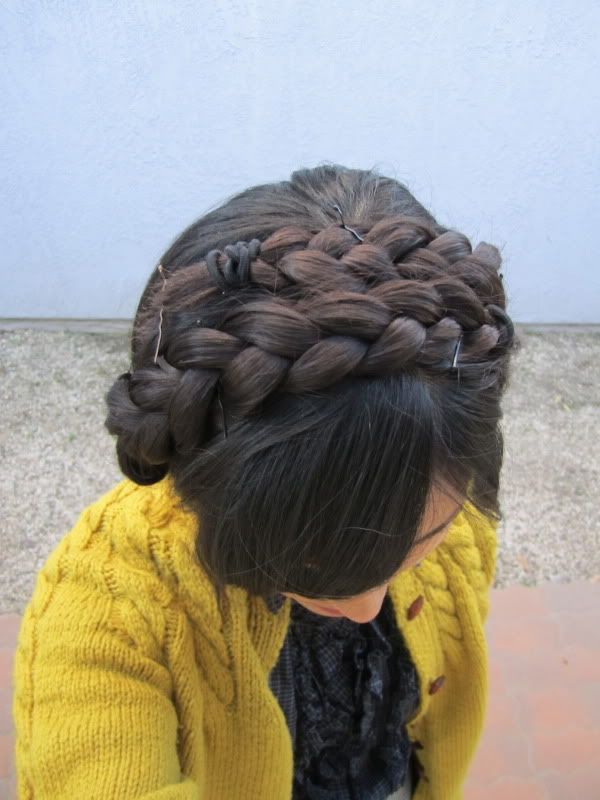 I couldn't find the thinner elastic I use when I do these braids so I had to use regular ties. I don't do these braids too often because my hair is pretty heavy and refuses to cooperate past an hour. Do you like how you can see how old the ends of my hair are? They're almost a different color from the top of my head.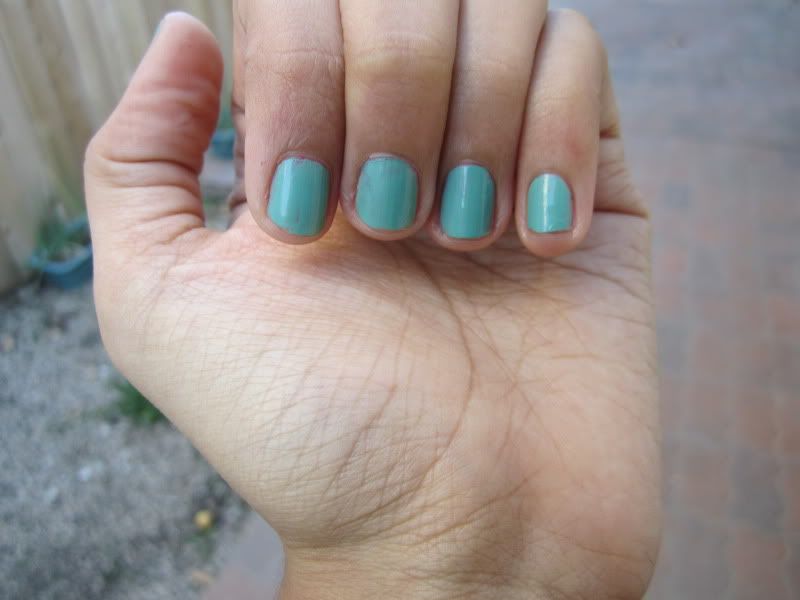 A favorite shade of blue, I forget what it's called but it's by Sephora x OPI. This is the longest my nails ever get, I HATE the feeling of long nails--they make me cringe. Plus my fingers are already pretty Mr. Burns-esque so I don't need the added length at all.
Extra extra credit:
++Follow me on TUMBLR (
MILK TEETHS
)
++ Check out my Etsy store, linked on the right