A bunch of little things. First off...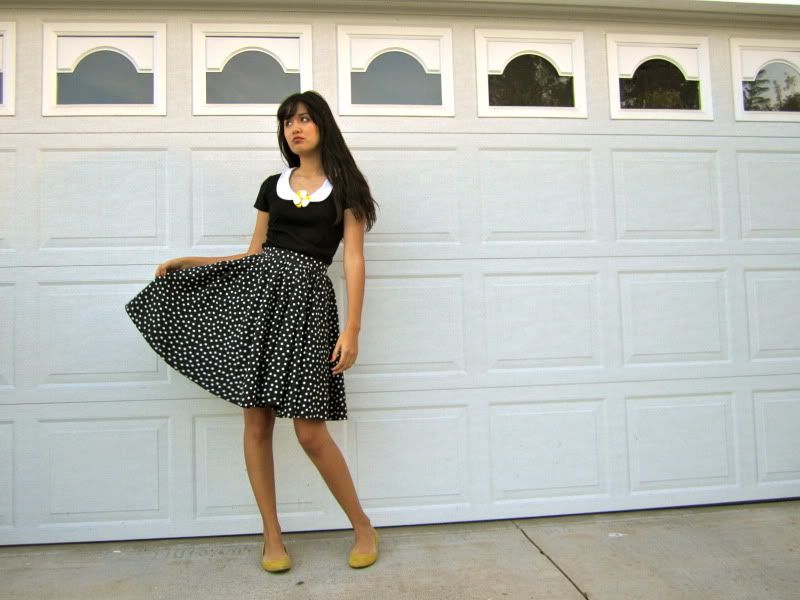 I'm not really sure why I'm making such a sad face in the last photo but bare with me.
Outfit details: Blouse: UO by way of a thrift store, skirt: thrifted, flower pin: flea market, flats: UO sale section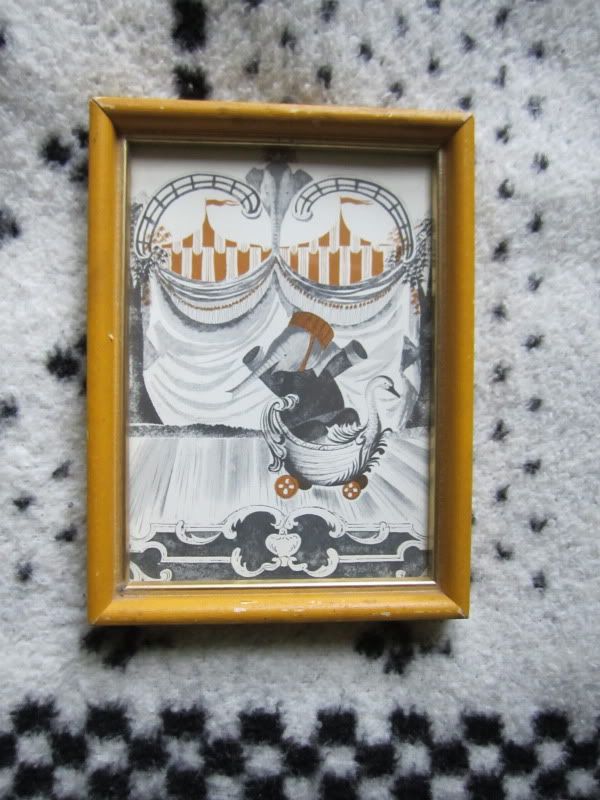 Remember when I was talking about framing some of the neat illustrations I had been finding? Well here is one I've done so far. The frame was found at a thrift store (my favorite one that long exists! Rude!) and that baby elephant is just so cute. I hope I find more of those books!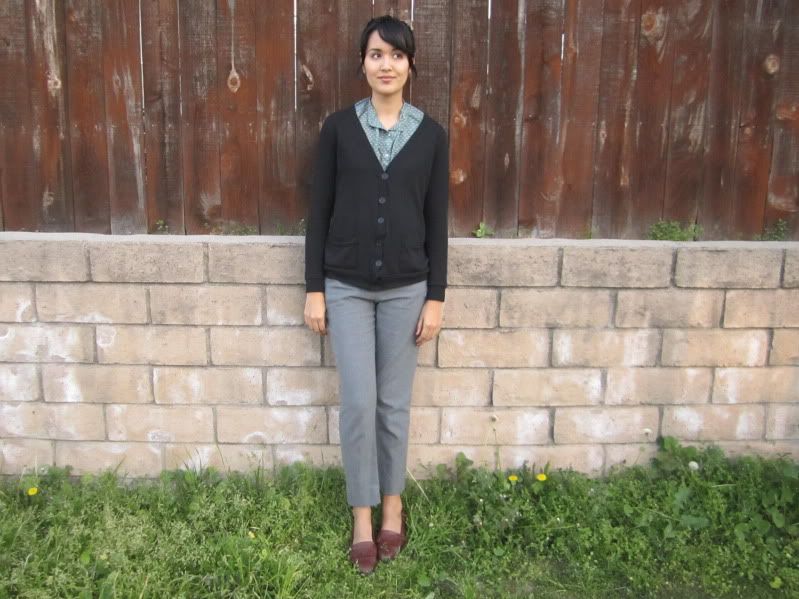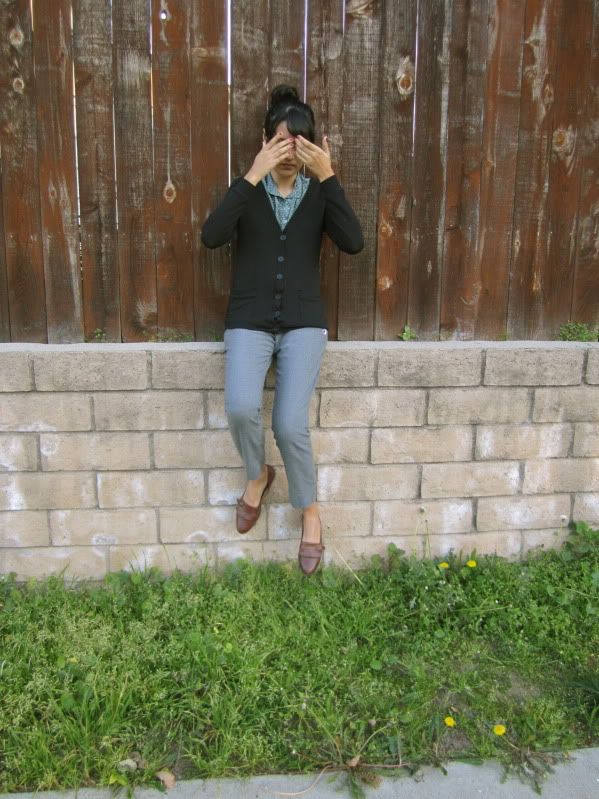 If I worked in an office this is what I would imagine how I'd dress like. Cropped trousers, cardigans, and flats.
Outfit details:
Cardigan: UO sale, blouse: thrifted, trousers; thrifted, flats: thrifted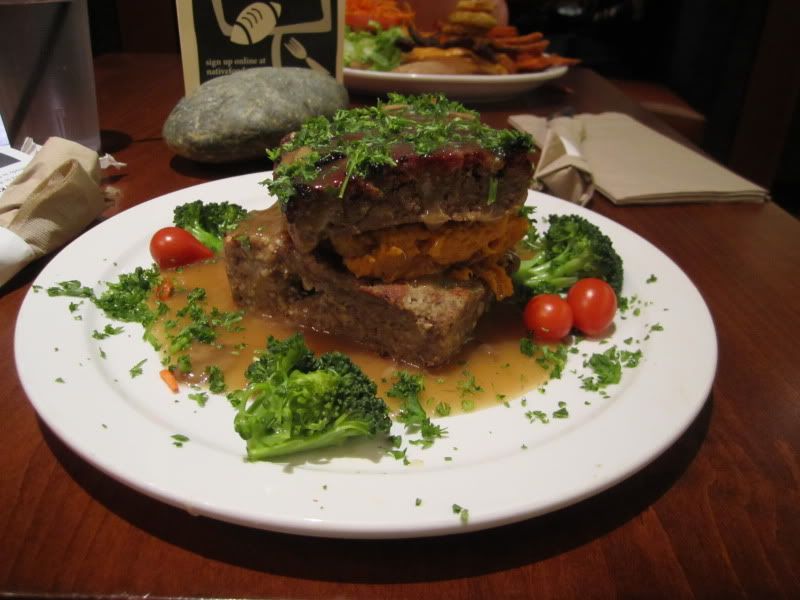 So I'm not a vegan by any means but I do like the food! A favorite local chain that Grant and I go to is called Native Foods and I love how they have seasonal menu items, like this meatloaf for example. It was so, so good! It tasted savory and meaty and then, sandwiched between the pieces, there was mashed yams with coconut milk. My only complaint was that I wish there was more broccoli or something to break the textures up! The meat loaf and yams had very similar consistencies....something to literally chew on would have been nice. But if you live in Southern California you should try it out for yourself!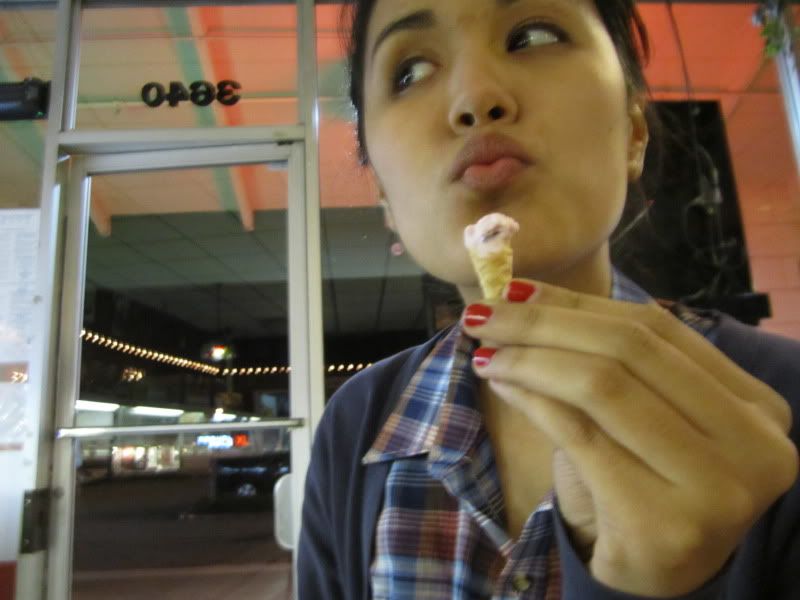 Not on the same night as Native Foods but yesterday Grant and I finally had cash on us (I am terrible and never carry cash...a habit I need to break!) and after eating the best empanadas of our LIVES at
Empanada's Place
in Costa Mesa (honestly, unbelievably good. The crust was amazing and the fillings! Oh the fillings! I had broccoli cheese and then a potato cheese and ugh I wish I had a plate in front of me right now) we went to
Hans
which is near South Coast Plaza for ice cream at an old timey ice cream parlour (fancy spelling is appropriate). Hans and the Emapanda place are cash only which is the only drawback but in the case of Hans you definitely get your money's worth. A single scoop is like 1/4 of a pound and they have such good flavors. Grant got the raspberry cheesecake and I got black cherry.
And lastly, a new YouTube video! The lighting kind of washed out some of the pieces that I show off (bahhumbug) but I think everyone will get the gist.