I thought I'd do everyone a favor by giving the beach photos a rest...for now. Don't get too comfortable though, there are pllleeennnttyyy more to come!
Over the weekend Grant and I met up with none other than my girl Beatrice from
Dear Beatrice
at a flea market near my house! If any of you have met your blogger buddies in real life, there is always that thought of, "Please let them be normal. Please let them not be hideously annoying. Please let this not be awkward, etc.", luckily for me Beatrice is my kinda lady and we laughed and gabbed like old pals when we met up. I didn't end up buying anything but Beatrice bought the best micro mosaic pendent...which I forgot to take a picture of. We kept trying to find the $1 jewelry tables but there were only a few and many of them were trying to pawn off those Mardi Gras beads as jewelry....please. Grant kept his eyes peeled for wooden record crates but the ones we found must have been from like the turn of the century because they were asking an arm and a leg for them.
What do you all look out for when you go to flea markets?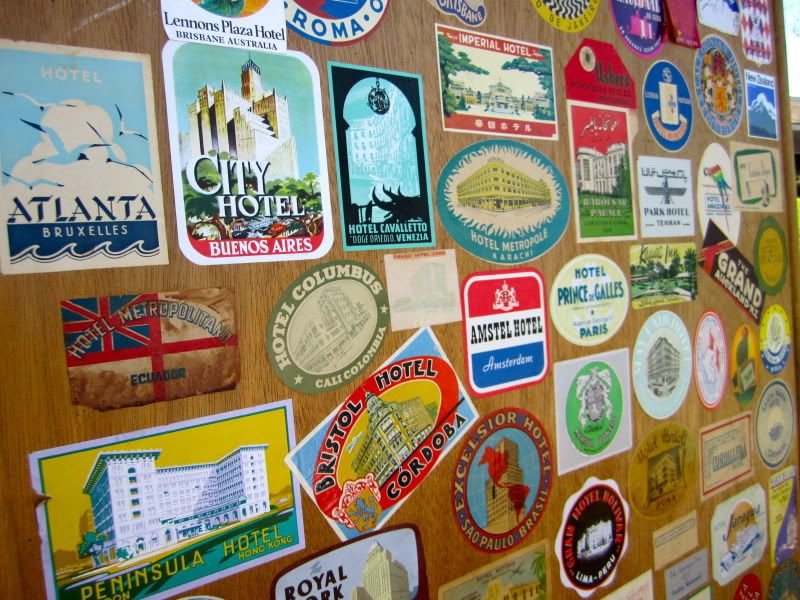 I wish places still gave out stickers like these!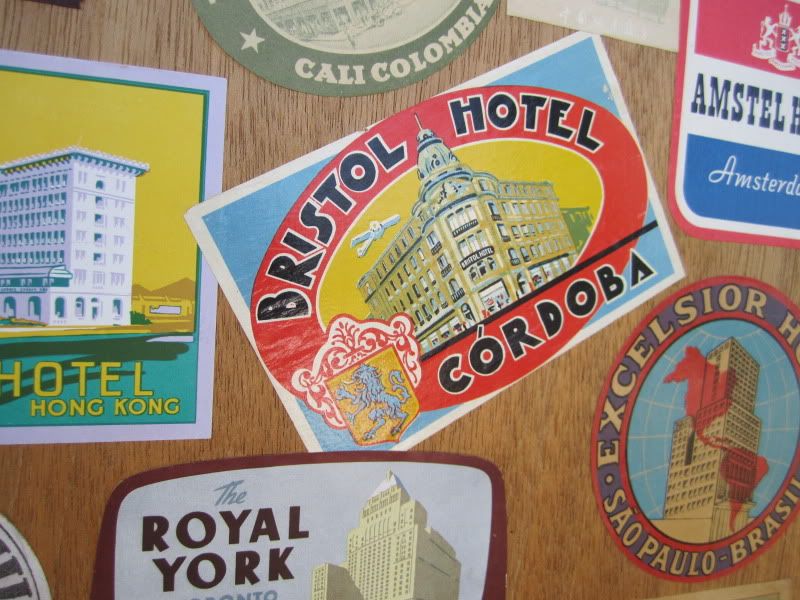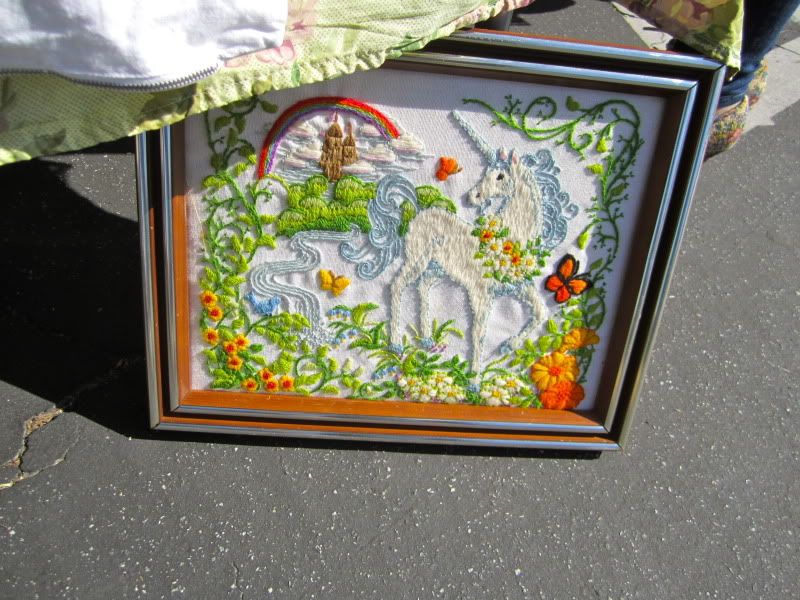 Some sort of whimsical fantasy needlepoint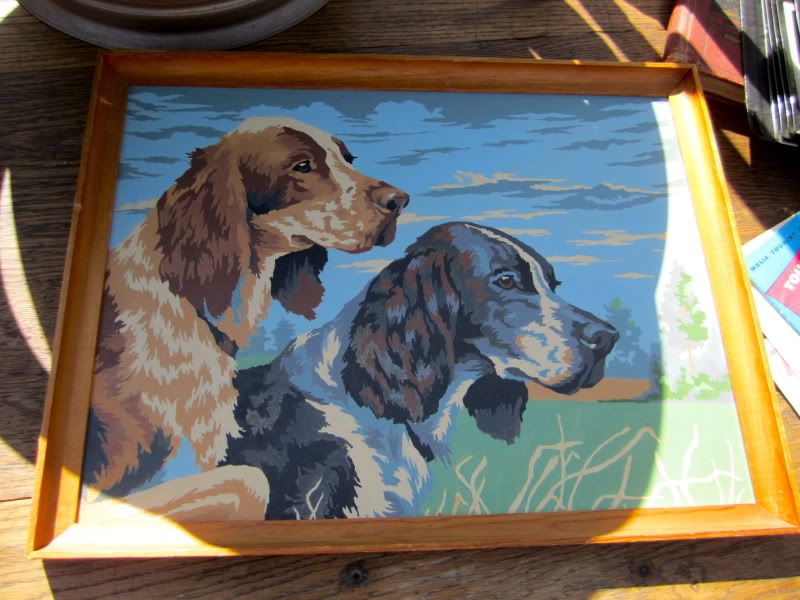 I had to take a photo since it reminded me so much of my favorite pup, Winslow!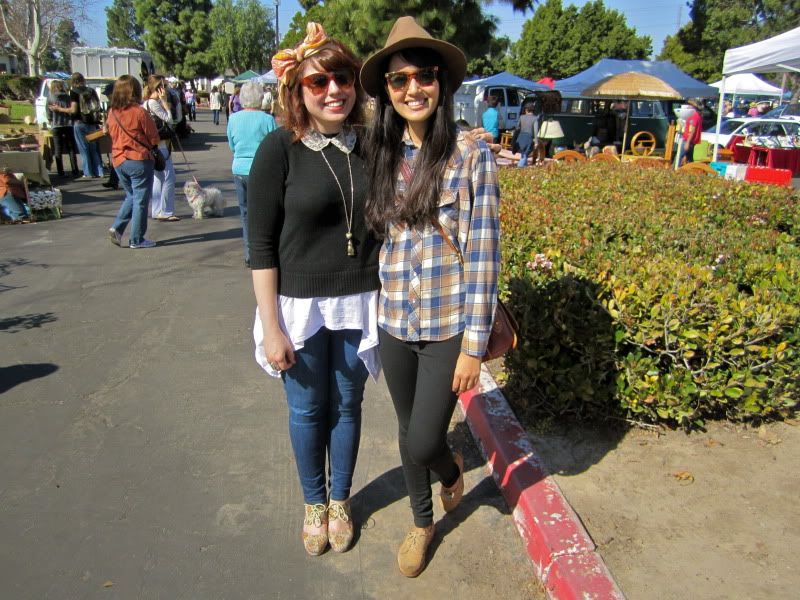 Well, well, well...here's a photo of Beatice and I. Doesn't she look like a doll?
And...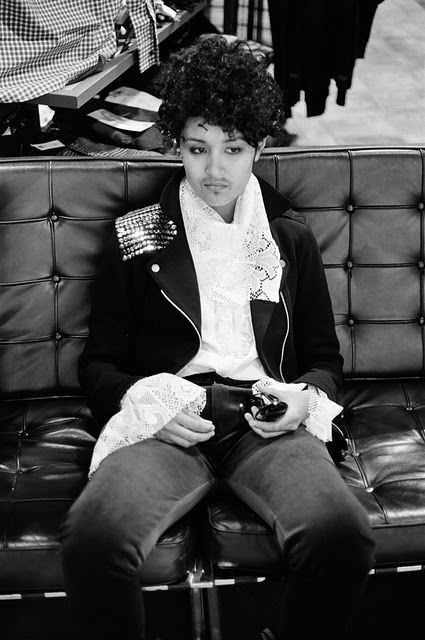 Me as Prince from
last Halloween
. Grant got some rolls of film he developed back and this was on there. Not sure why I look so bummed, but then again, Prince always makes the best "I'm-unimpressed-with-this-and-slightly-disgusted" faces (
Example)
so this is probably right in line with that.
Extra Credit:
++ Follow me on tumblr! I just added a bunch of stuff to my queue :) Find me at MILK TEETHS