My first DIY post! I'm not sure why it's taken me so long to post one (since I'm always crafting away) but in any case, here it is---a how to on making envelopes using just about any sort of paper. I thrifted an old atlas a few months ago and have been making atlas envelopes ever since. The only real stipulation is that the envelope template has to fit onto the page that you are tracing on.
Onward!
W

hat you'll need

: The paper that you would like your envelopes to be made out of, an envelope that you like the size and construction of, glue (a glue stick would have been better but I didn't have one), a pencil, and a ruler. Not pictured: scissors (duh).
B

efore you begin

, it's important to really take into consideration the shape and construction of the envelope you'd like to make. An envelope with with a simper construction such as the one above will be a lot easier to cut out and trace on to paper, at least that's my opinion! Also, I think that the old school construction with the classic triangle flap just looks better...
S
tep 1: Carefully separate the glued creases of your envelope in order to form a template. As you can see, I wasn't as careful as I should have been since I ripped a small portion--whoops!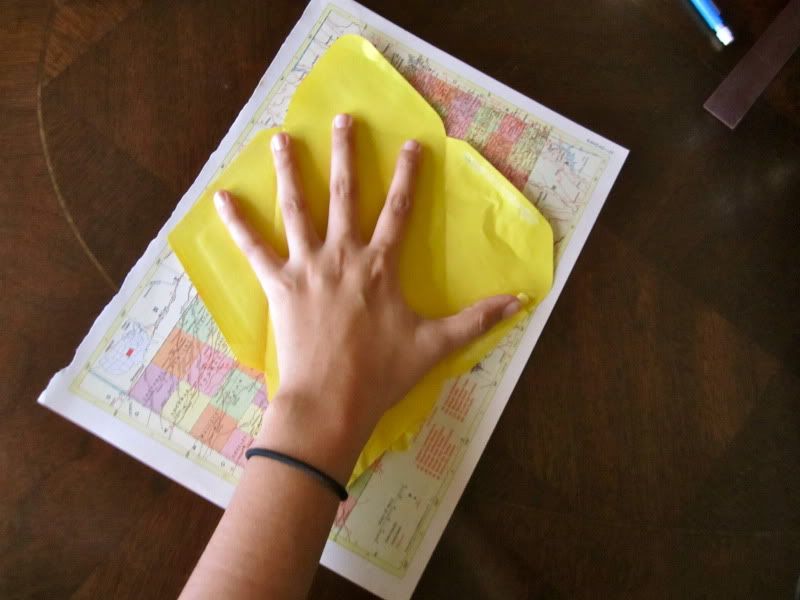 S
tep 2: Make sure your template fits onto the sheet of paper you will be tracing on!
S

tep 3: Trace all the way around using a pencil. I'm not the most precise tracer so a pencil is essential--I can go back and erase all the squiggles I made.
S

tep 4: Cut your new envelope template out!
(My template turned out a little lop-sided in the flap area but that's okay because the side flaps get hidden anyway. Told you I wasn't the most precise tracer!)
S

tep 5: Put your original envelope template on top of the one you just made so that you can use the creases as a guide when folding.
Step 6: Carefully apply a thin layer of glue to the appropriate edges of your envelope. If you're using wet glue like me, make sure that after you fold the envelope together that the glue doesn't get on the inside portion of your envelope. You want your envelope to actually be able to hold something and not be glued shut!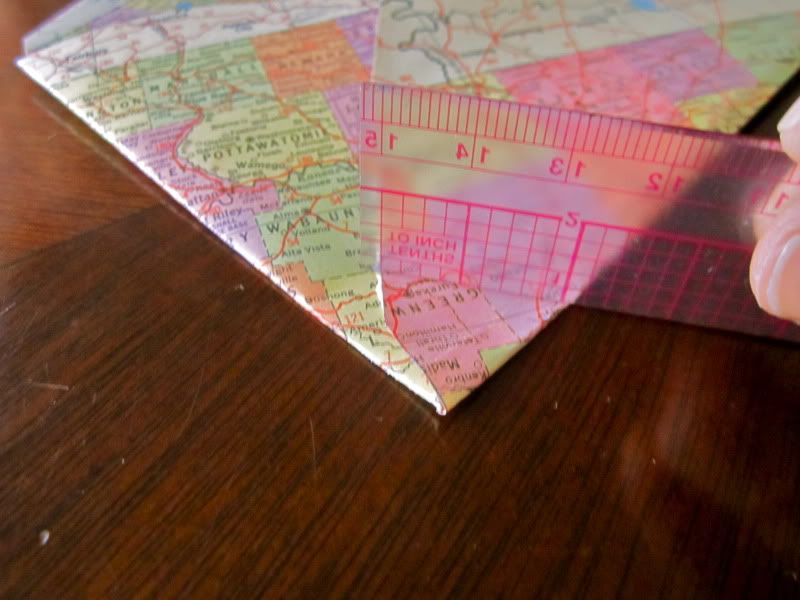 Step 7: This step isn't really crucial but it is to me, I love a good, clean, crease! I used a small ruler to get the job done.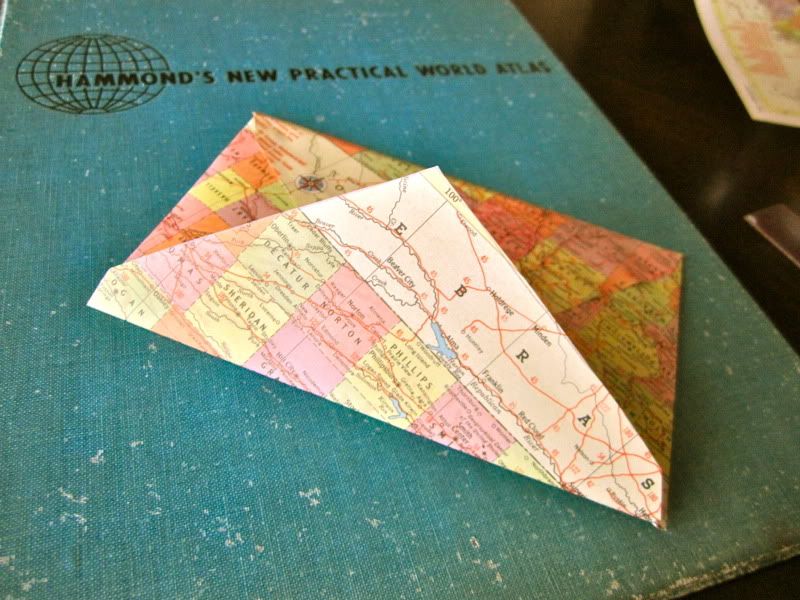 S

tep 8: Wait for your envelope to dry and you're all set! Happy mailing :)
P.S.
I made a new YouTube video! I was at home all day today and didn't have much to do because I'm feeling a bit under the weather so I thought I would post a new one. I show off some of my favorite home goods that I've found :)
Hope everyone is having a nice weekend!!