So I have a bit of a backlog of photos taken at the beach. Here are two sets, one taken on a sunny day in Huntington Beach and one taken on an overcast day in Newport. For someone who hangs out by the beach a lot, I actually never really go in the water...I just like looking at it! This probably has something to do with the fact that I can't swim very well (unless you count doggy paddling, that is) and hate cold water. I do, however, like beach combing and can happily spend hours looking for beach glass or pretty pebbles. One of these days I need to get over to
Fort Bragg
which has a beach made out of sea glass...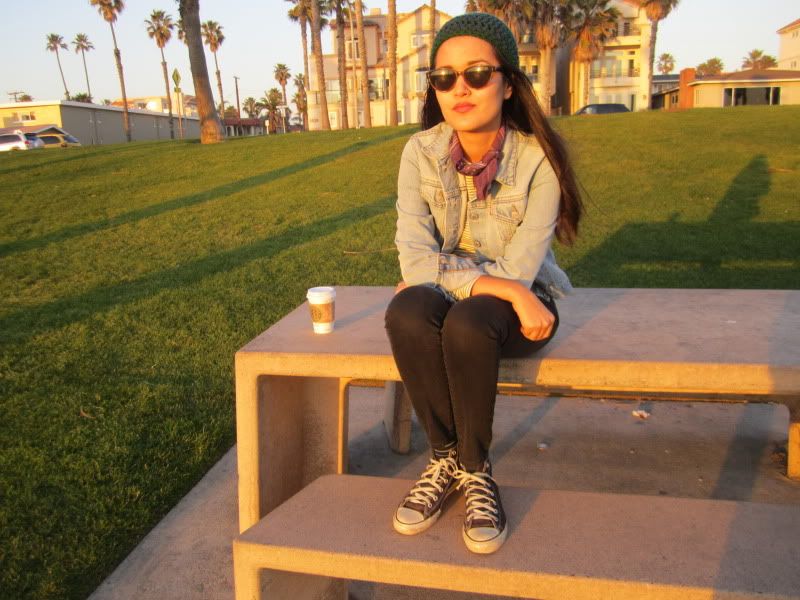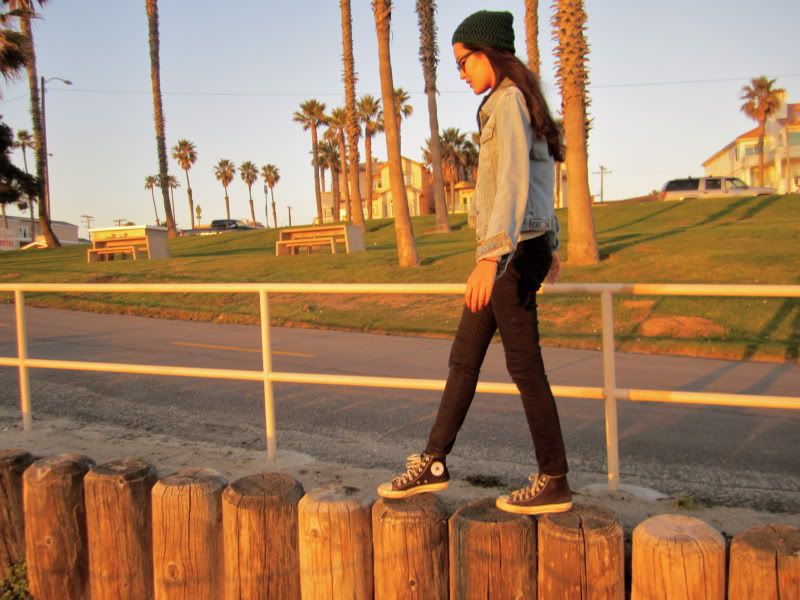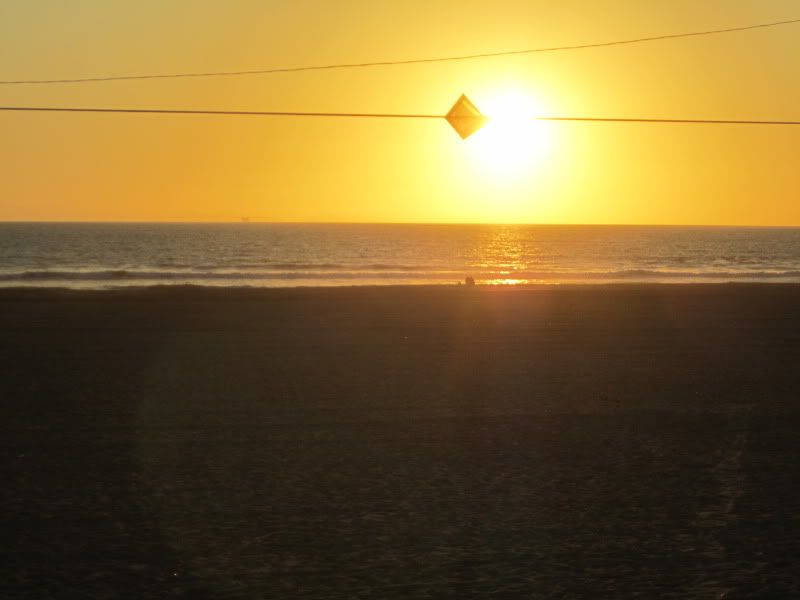 this is what happens when you go fly a kite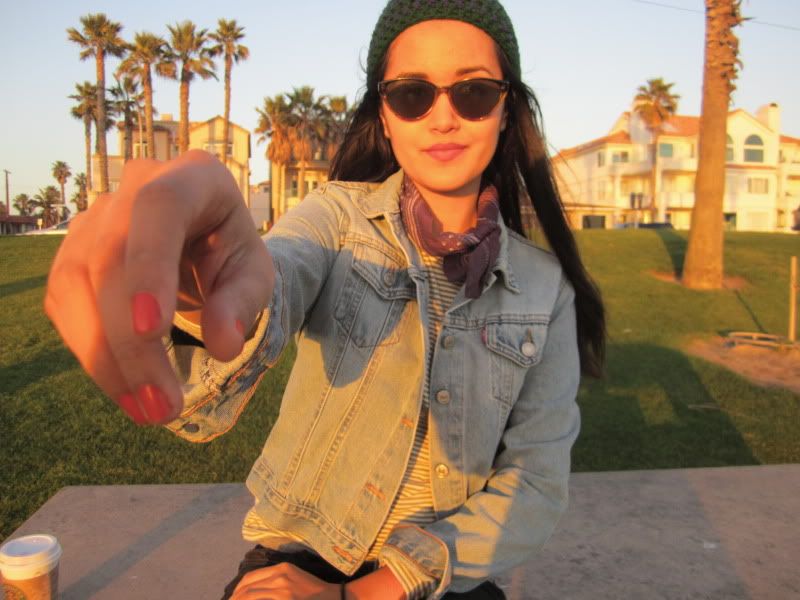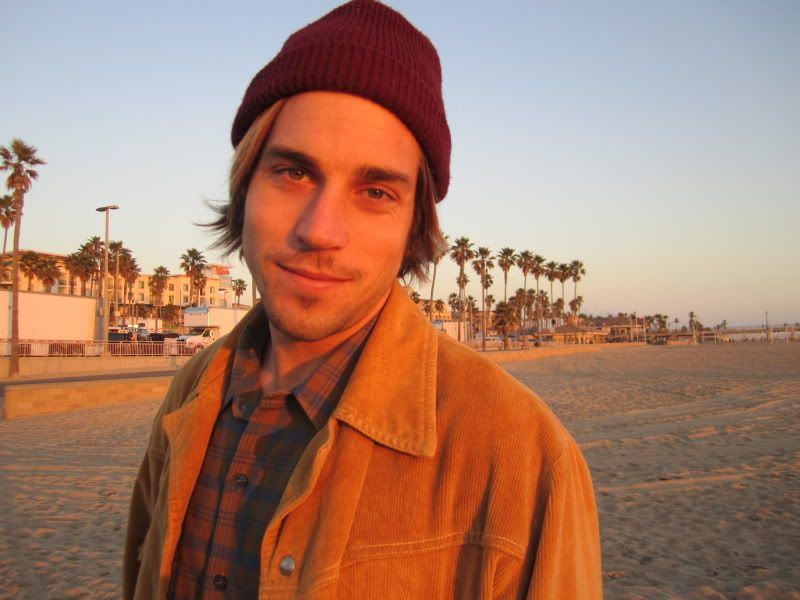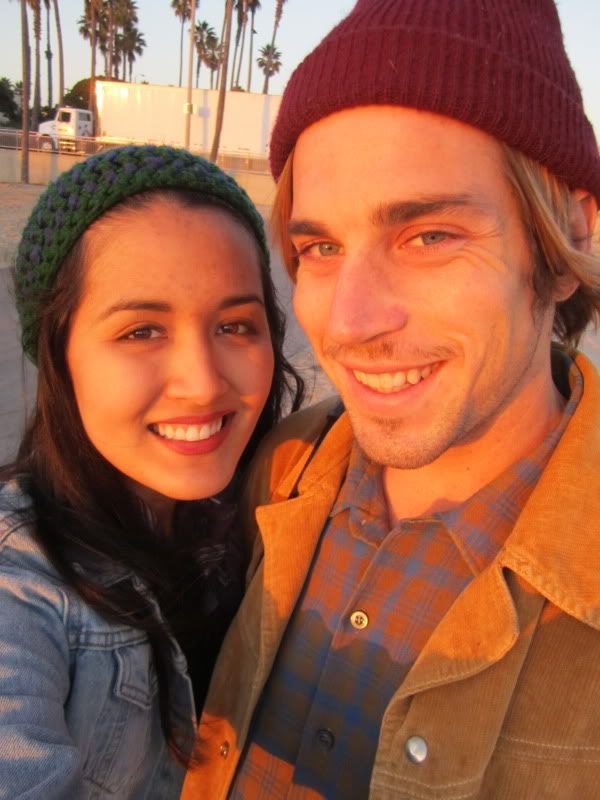 aw, beanie babies!
Outfit details:
Levi's jean jacket: thrifted
Striped shirt: gift from my ma
Kerchief: thrifted
Jeans: Levi's
Converse high tops from a million years ago
Cat eye sunglasses: borrowed from Grant
Knit beanie: thrift store (a thrift store by my house used to have someone knit beanies to sell at the store! Too bad they don't do it anymore)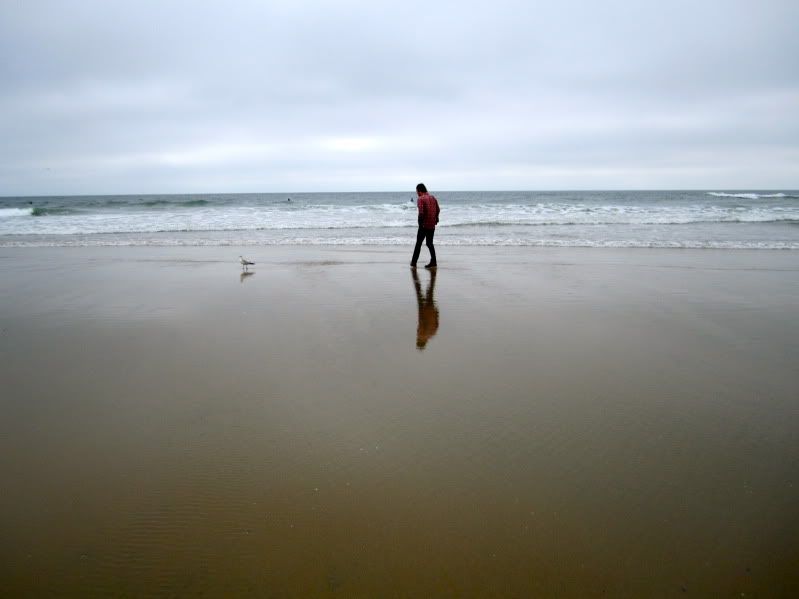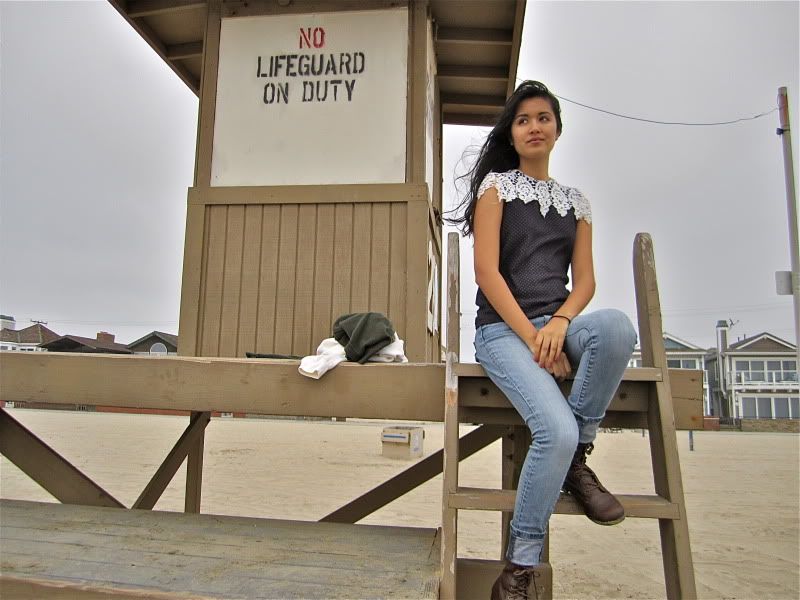 It was so hard for me to not look cold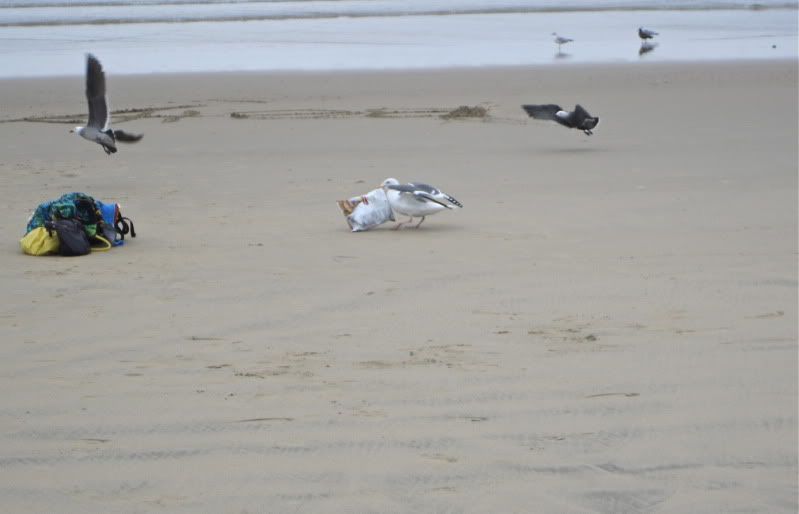 Birds love chips, fact.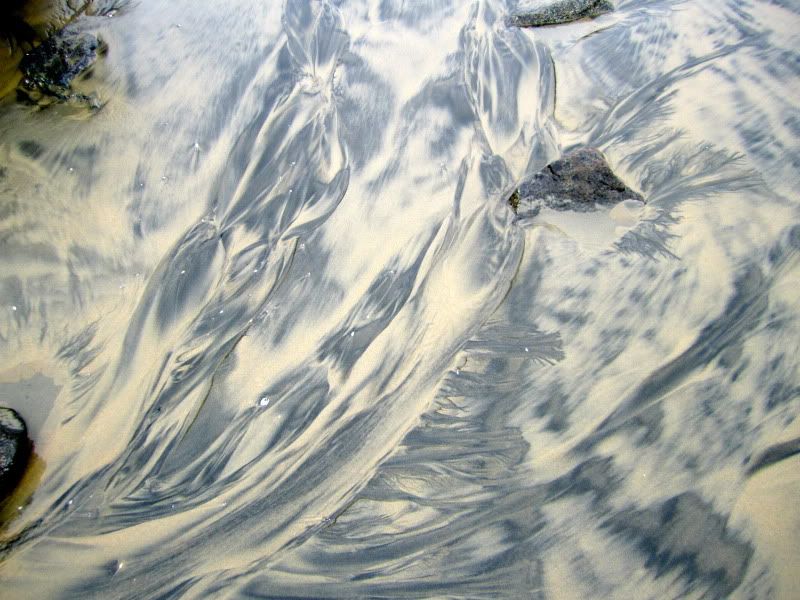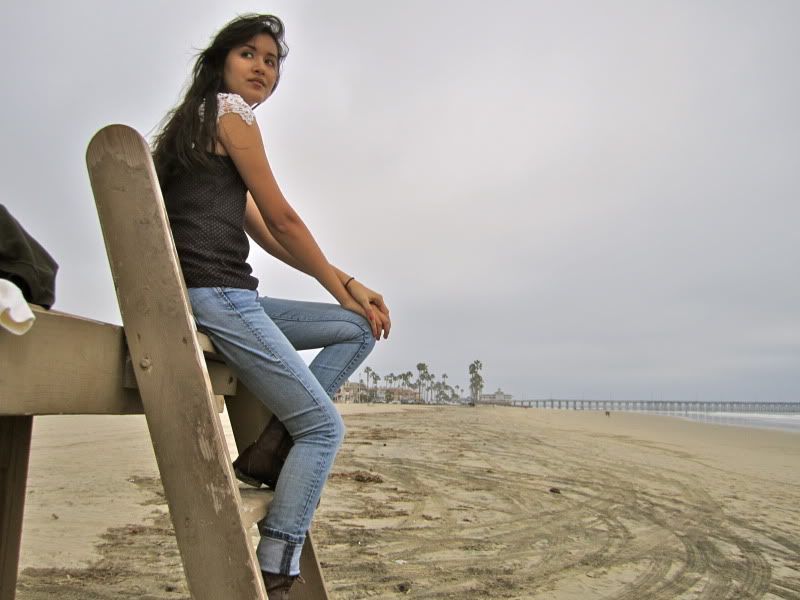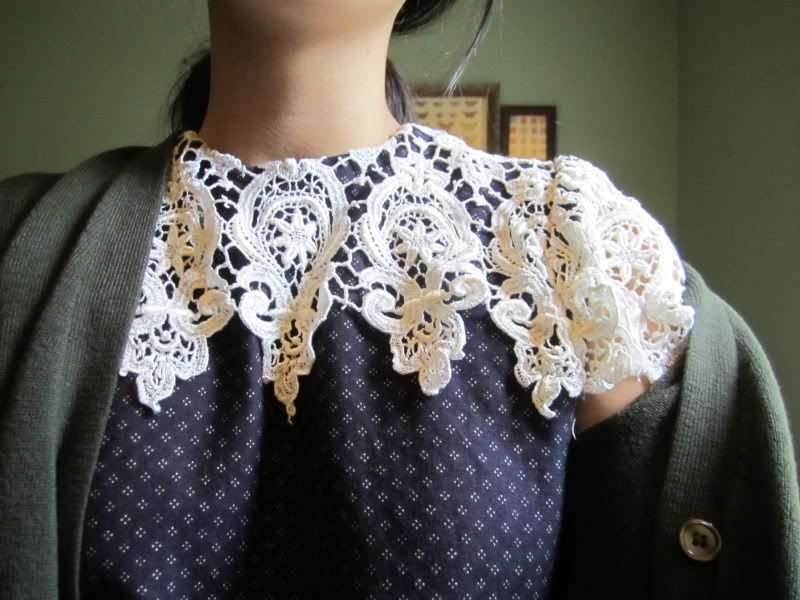 Outfit Details
:
Cardigan: thrifted
blouse: thrifted and altered (sleeves and shoulder pads removed)
Jeans: Levi's
Boots: Target
After the beach I had to take photos of stuff for my Etsy store which is why I look gussied up all of a sudden, I wanted to take a few proper snap shots of my outfit!
And lastly...
A video! This week Grant graces the internet with his presence and I show off some of our finds! Lots of records, my favorites shoes and dresses, and the best blue cardigan with owl buttons (that happens to belong to Grant, hrmph!).
Also, I just wanted to thank everyone who gave me a vote for that Refinery 29 contest! My mind remains boggled by how plain nice everyone is and I continue to be floored by all the support and well wishing! If any of you needed my help with something please know that all you have to do is ask :)
Extra credit:
++ If you still want to add your vote there's still time! Voting ends Thursday. Just click here
http://styleblogger.refinery29.com/?sort=votes
, find my photo, and click on the little heart!
++ Wanna score some merch from my vintage store? Here's a chance to win $25 to Three Feathers Vintage! Enter
HERE