The barrage of beach photos continues...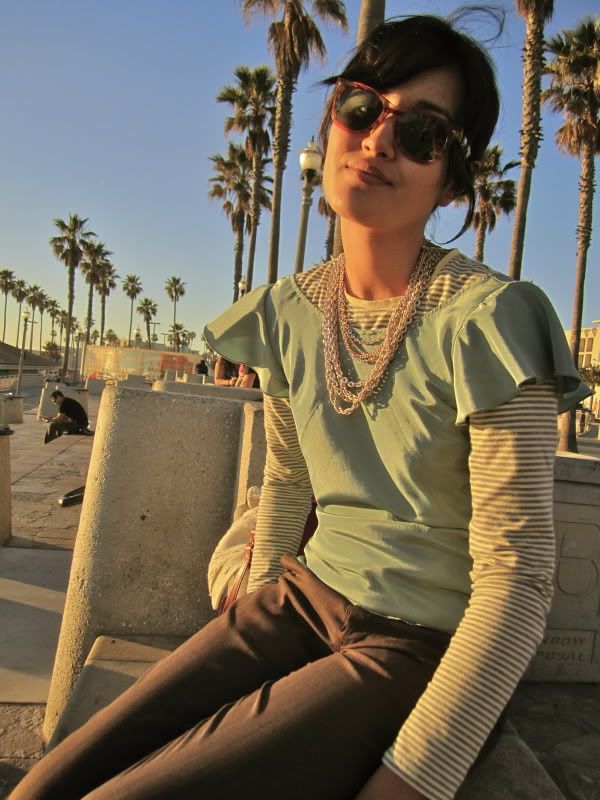 Some lazy layering was my go to for the day. In the spirit of full self disclosure: I sleep in that striped shirt all the time. I think it's even supposed to be a sleep shirt but I wear it out a lot, I mean why not? Some mornings I'm just way too lazy (and too comfortable!) to find something else to wear so I usually just keep piling on clothing until I'm satisfied that I have made a presentable outfit for the day.
If inspiration strikes you just have to run with it. Stop what you're doing, whip that iPhone out, and bask in the glory of the setting sun over the Pacific. On a related note: do any of you make friends stand by someone you want to take a picture of to make it seem like you're taking a picture of said friend rather than creeping hard on a stranger? Welcome to Basic Lurking: An Introduction.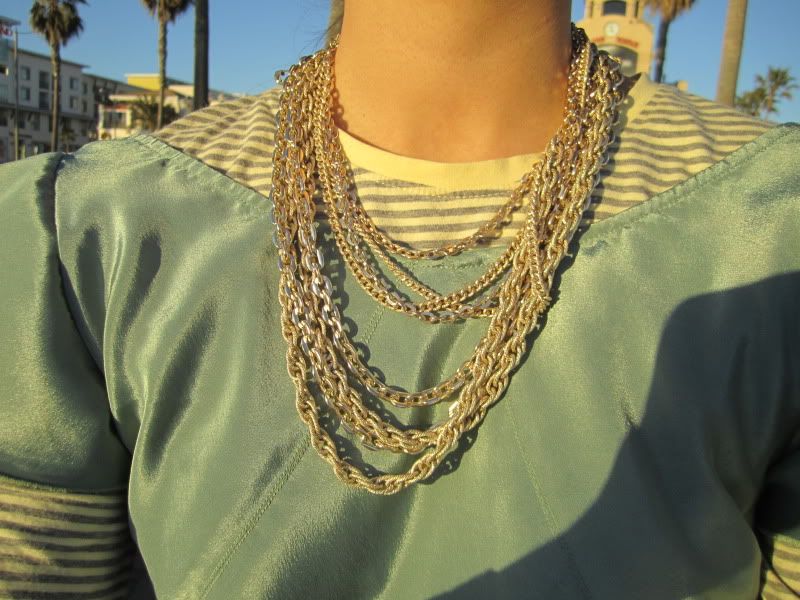 Details, details. This necklace is surprisingly really light.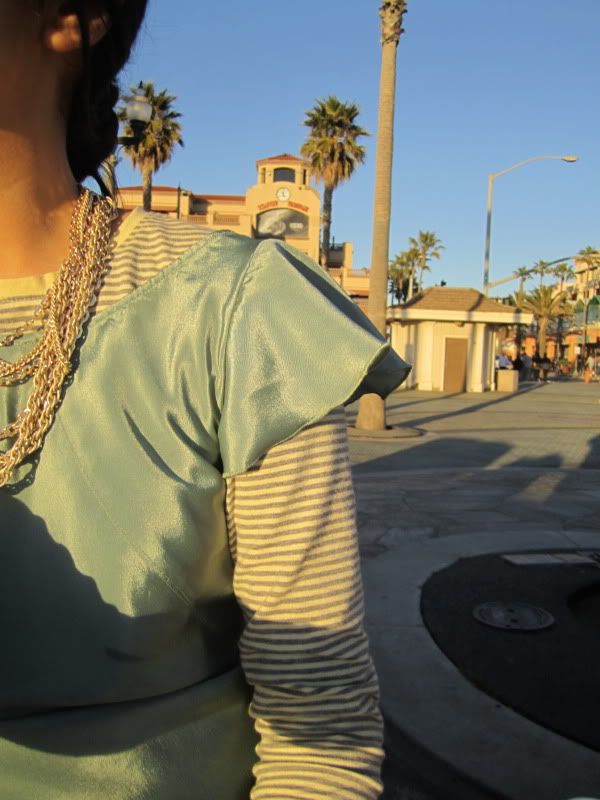 I'm such a sucker for a fluttery sleeve. Tank tops and cap sleeves, however, are my mortal enemies.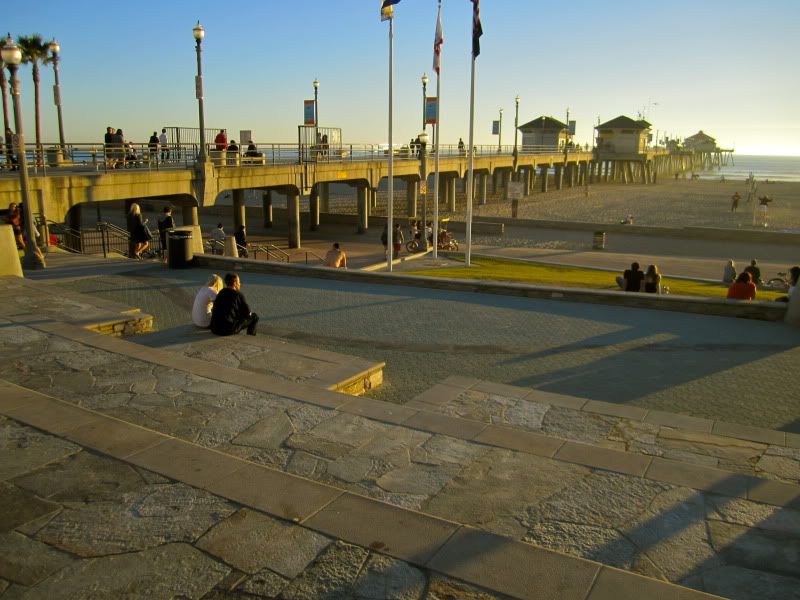 A nice perch in HB to watch the ocean. Luckily the drum circle wasn't going on...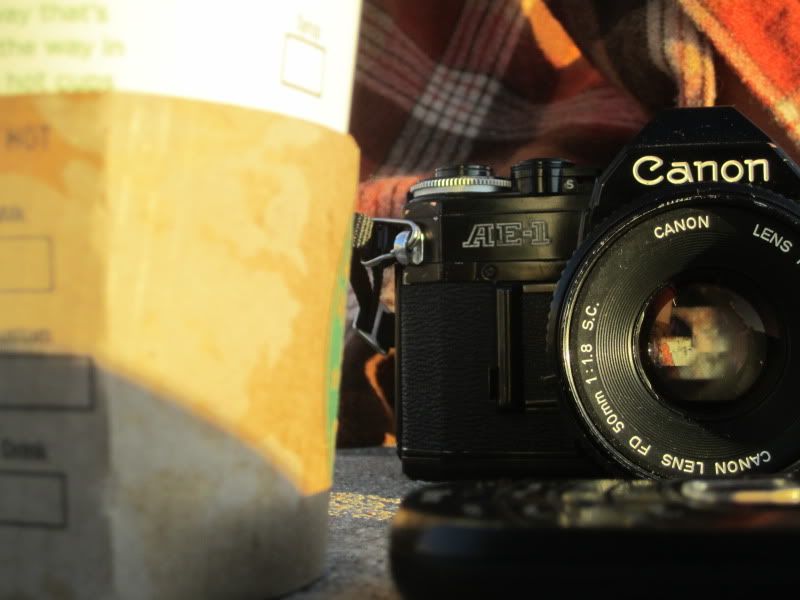 Grant's kit: a Starbuck and his trusty camera. It's funny, you see a lot of fashion bloggers who just so happen to have photographer boyfriend who can take photos of them with their fancy schmancy DSLRs. Well, I too have a photographer boyfriend....who strictly shoots film. I wouldn't have it any other way though. If you ever wondered, my blog banner is a photo he took at the OC fair a few years ago (one of my favorites), check out his work if you're
interested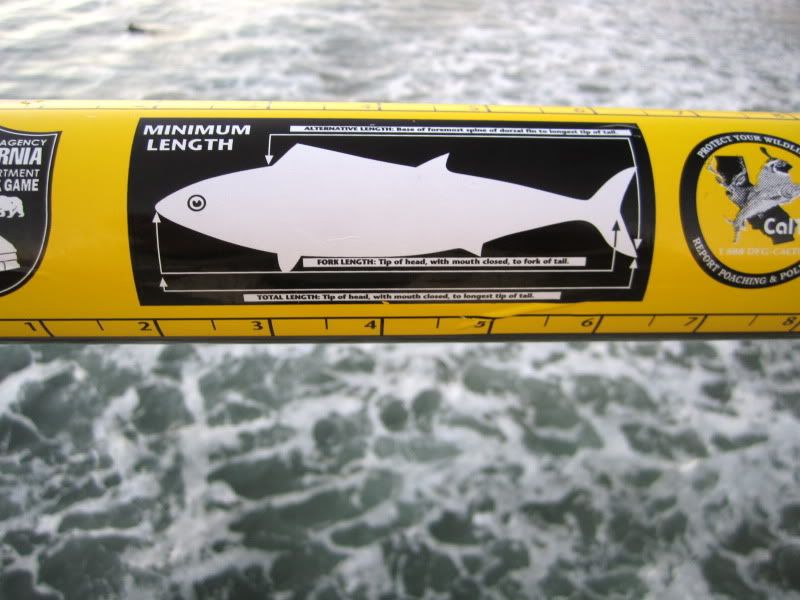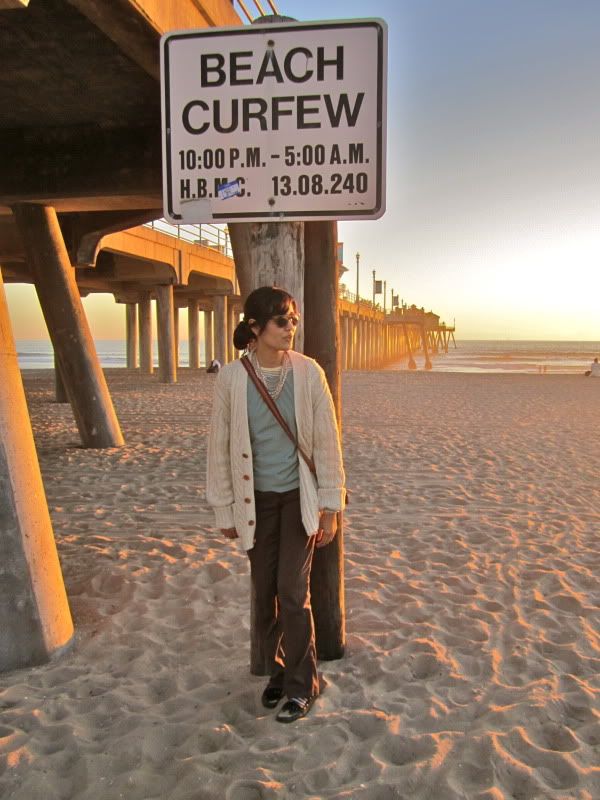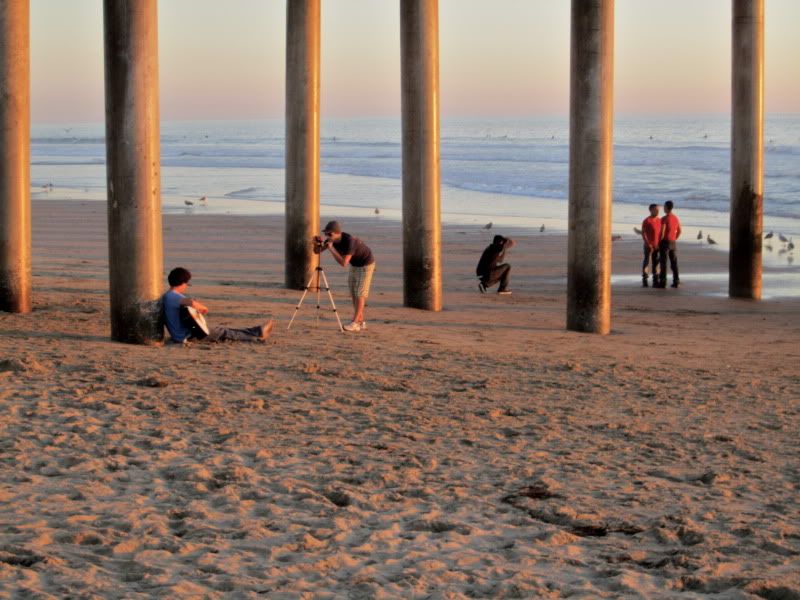 On this day there were so many photoshoots going on under the pier. Grant masterfully captured what I can only assume to be a gay engagement photo sesh (I'm backin it) on the right, and some album shots for a guy who probably sounds or tries to sound a lot like Jack Johnson on the left.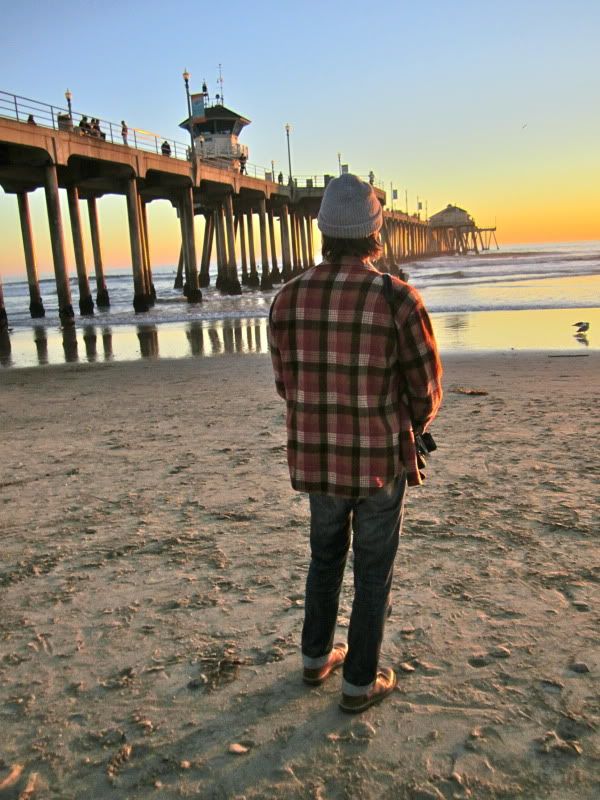 Grant seen pontificating over the mysteries of life while a saxophone plays in the background. Pure class.
Outfit Details:
Oversized knit cardigan: Buy it from me
HERE
Striped shirt: from my ma
Blue flutter sleeve blouse: H&M from when H&M was only in NY aka a longggg time ago
Volcom pants via a thrift store
Gold necklace: thrifted
Mocs: from my ma
sunglasses: thrifted
Extra Credit:
++ Tumbl along with me!
MILK TEETHS