My valiant attempts at trying to roll out store updates on Thursdays and Fridays in order to please the side of me that loves phrases that even make attempts at alliteration (Three Feathers Fridays or Three Feathers Thursdays, etc.) was pretty much defeated this past week. Oh well. Better luck next week, eh?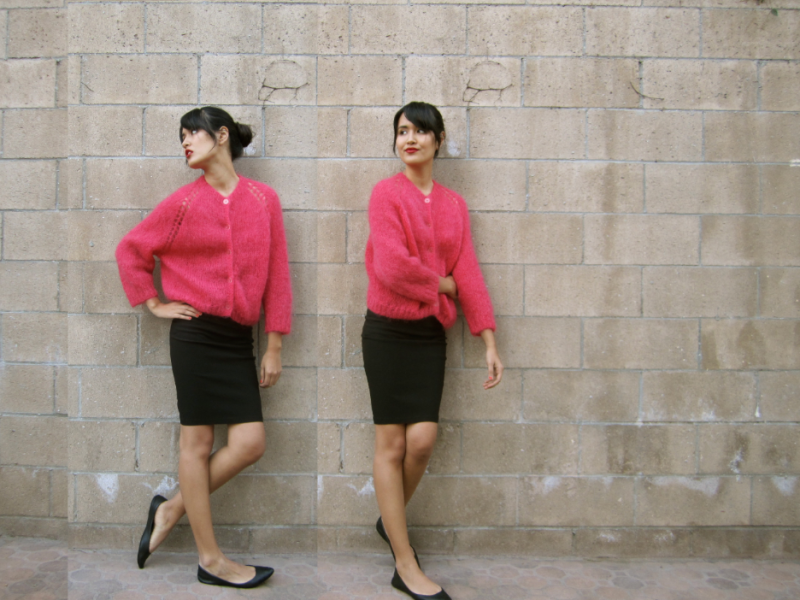 Bright pink mohair loose knit cardigan (possibly hand knit) XS-M (
HERE
)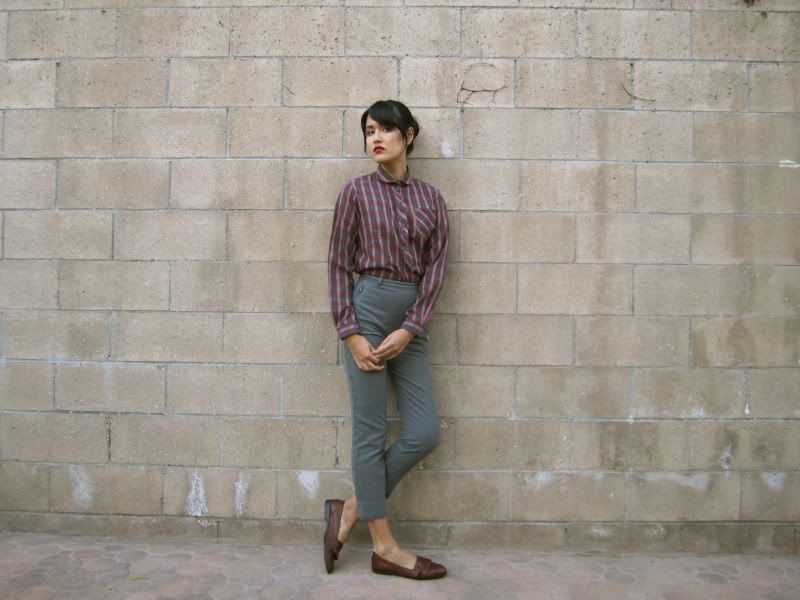 1970s Plaid long sleeve button up with peter pan collar S (
HERE
)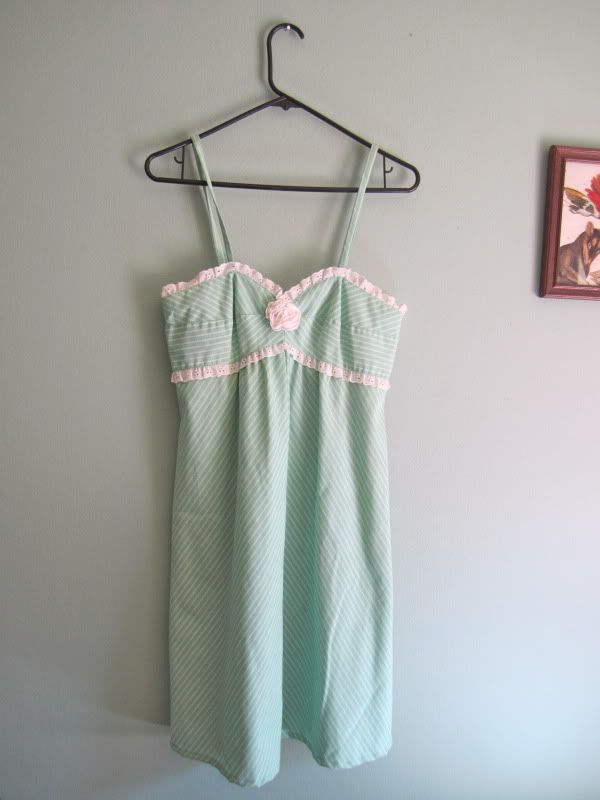 Pale mint 1970s sundress with empire waist and eyelet lace M-L (
HERE
)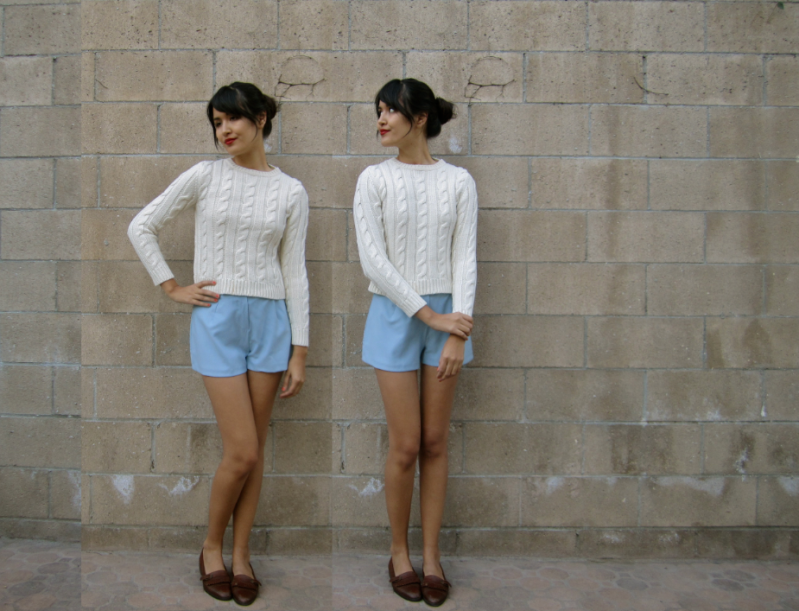 1990s Ivory skinny fit cable knit sweater XS-S (
HERE
)
Pale blue hot shorts S (
HERE
)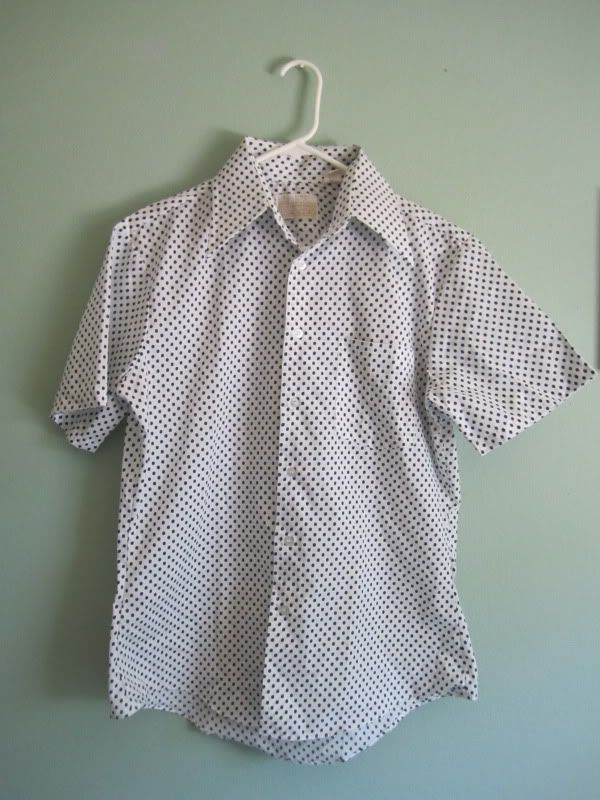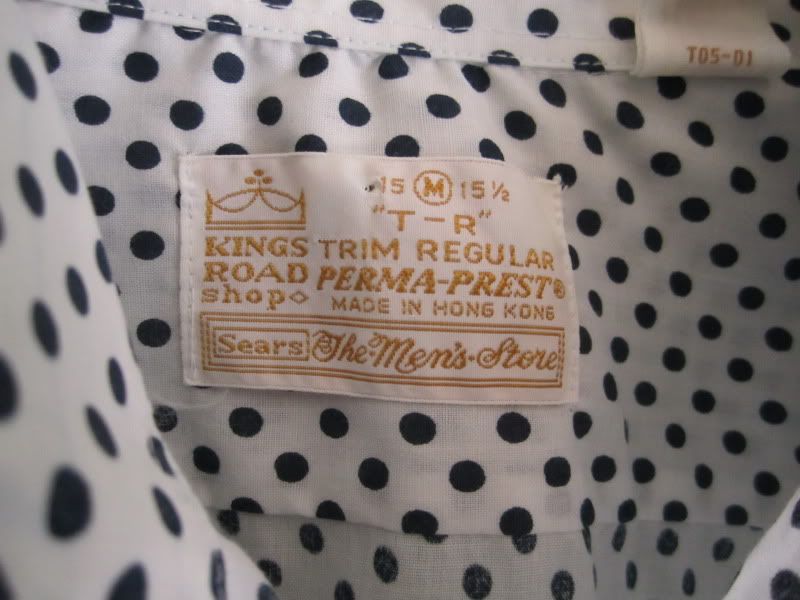 For you fellows! 1960s short sleeve white and black polka dot button up (possibly dead stock) 15-15.5, M-L (
HERE
)
1960s Dark green gingham long sleeve button up with faux horn buttons S (
HERE
)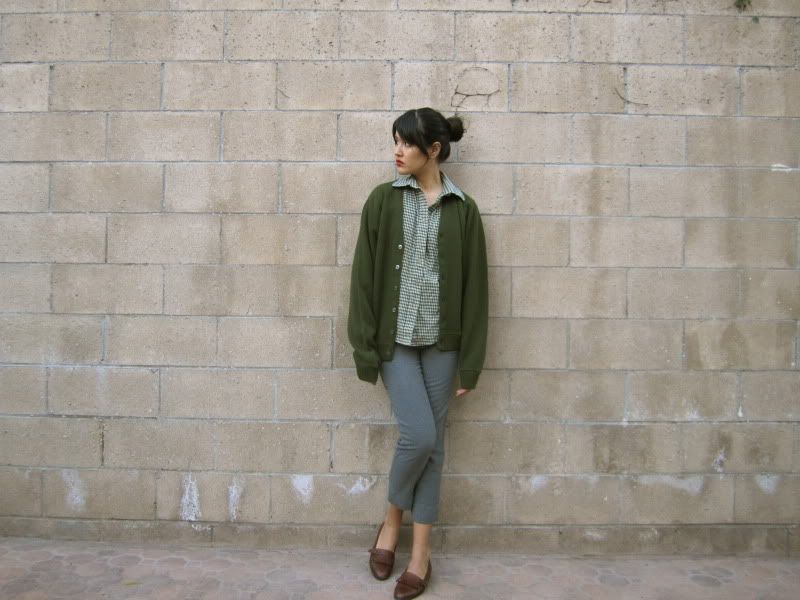 1960s Army green unisex grandpa cardigan S-L (
HERE
)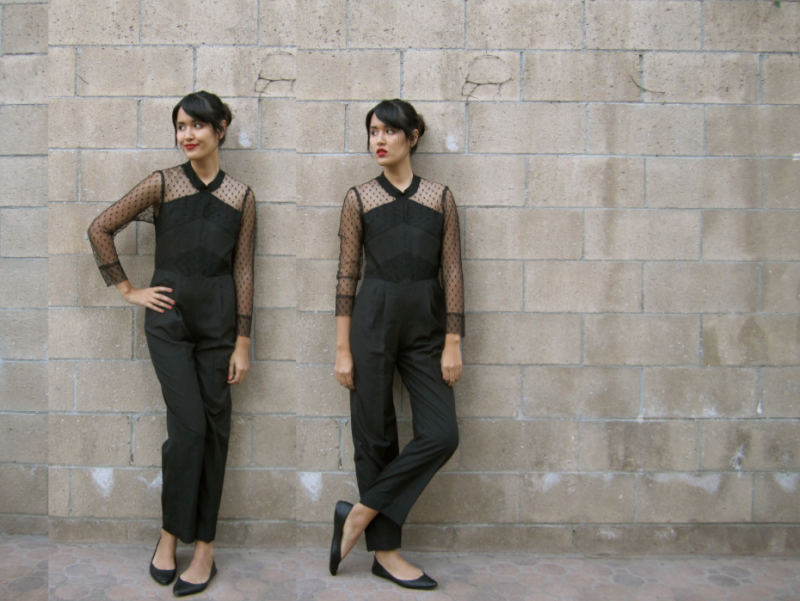 1980s black mesh and swiss dot jump suit S (
HERE
)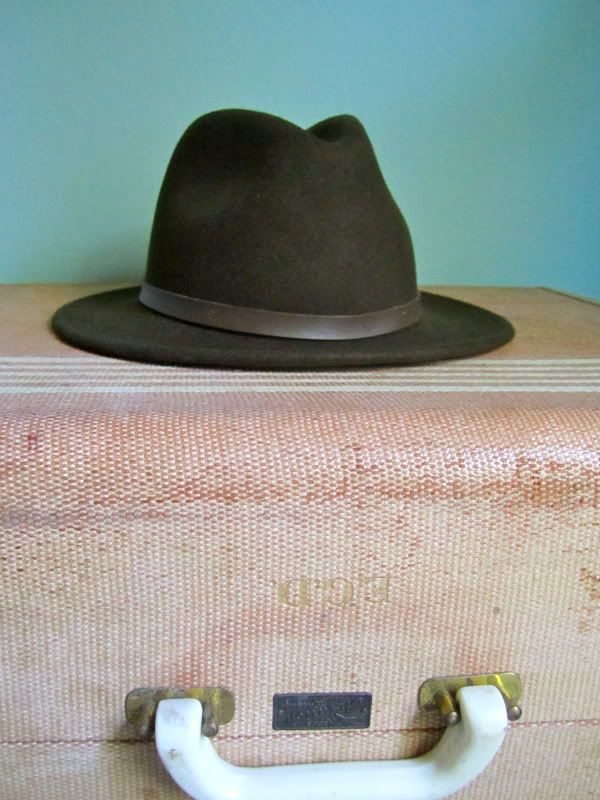 Brown 100% wool Scala hat XL (
HERE
)
And...
What I wore a few days ago when Grant and I hung out at Ed and Deanna's...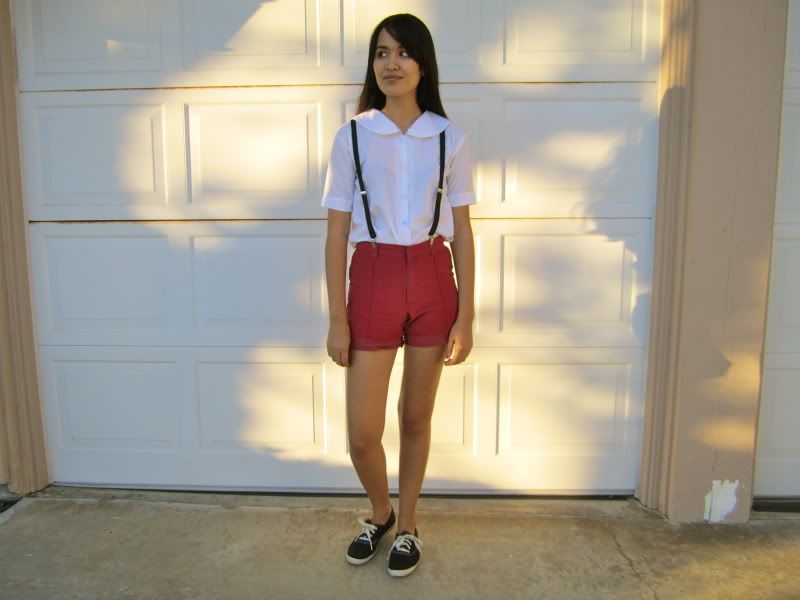 I'm only now realizing that this outfit is straight out of Geppetto's workshop....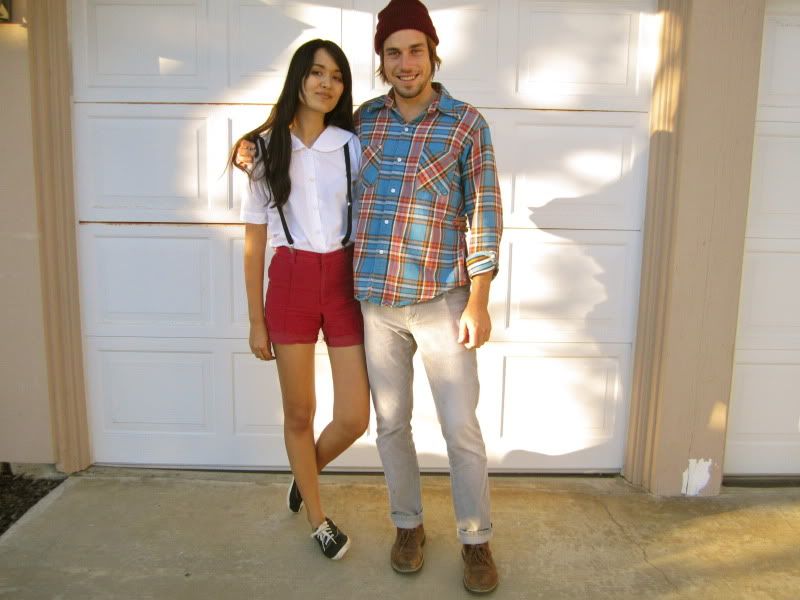 Me and my
handsome guy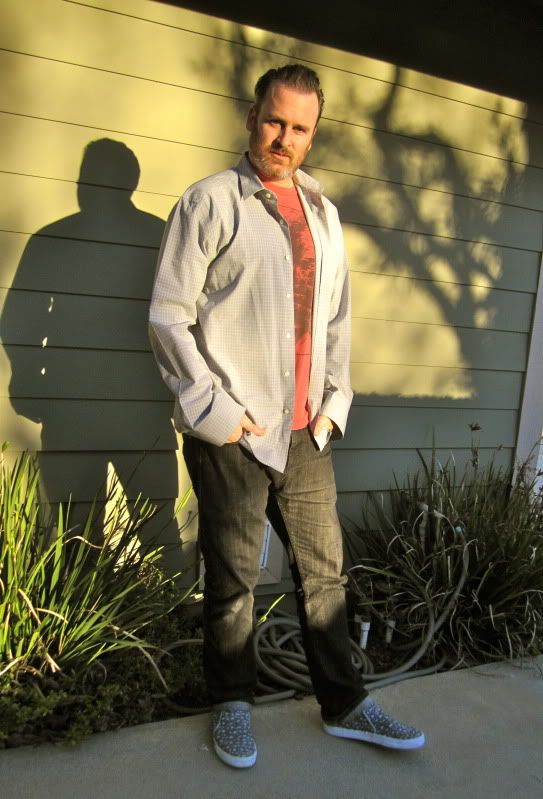 Ed gets into it and strikes a pose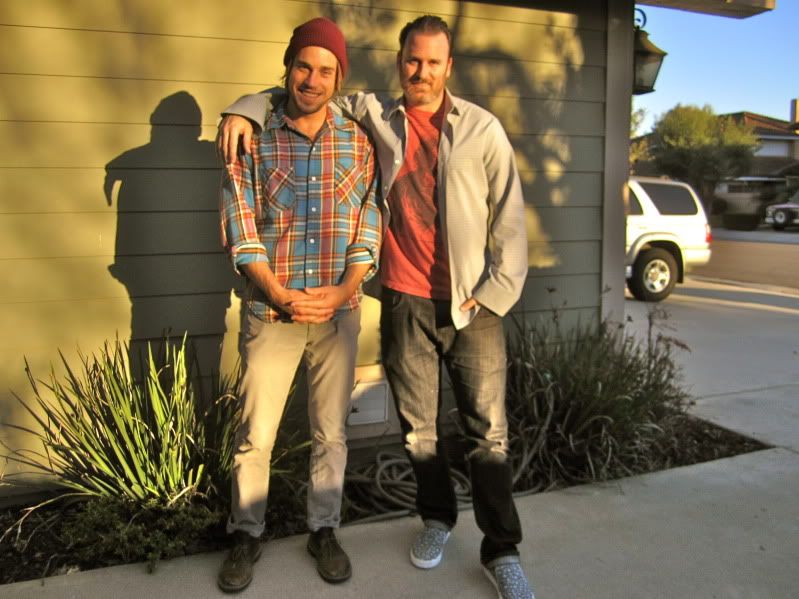 The two pals!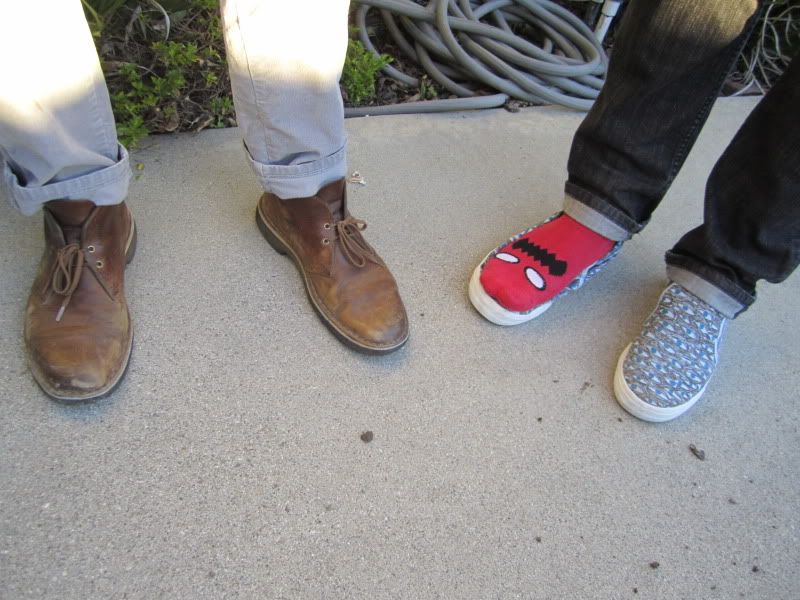 I have a theory that you can tell a lot about a person based on footwear alone...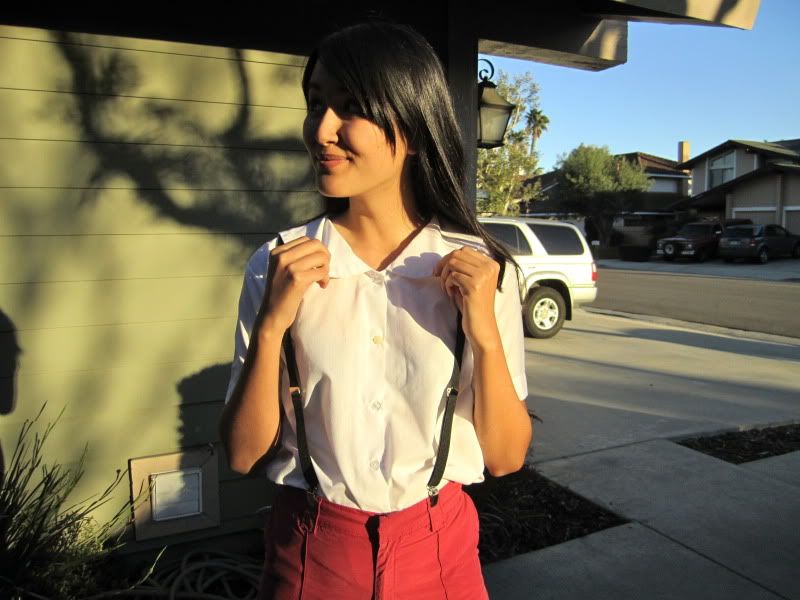 Outfit details:
White oversize peter pan collar blouse: I think its from a school uniform from the Philippines
Suspenders: Hot Topic (you may laugh, but they were way cheaper to buy there than at UO...)
Red shorts: I traded a friend in middle school for them and they were actually pants at one time. Disturbing that I still fit into some of my middle school clothes, though.
Keds: thrifted
Oh and
don't forge
t
there is still time to enter my Valentine's day Giveaway! Win some change to shop at my store. Peep the giveaway
HERE