A mish mash of photos from Valentine's Day and before.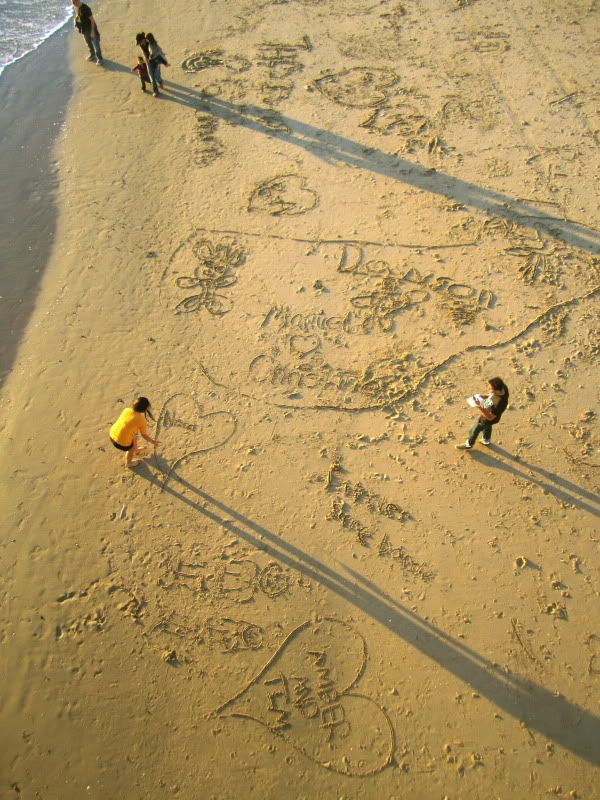 Before we went out to dinner, Grant and I took a leisurely stroll around the HB Pier. There were lots of folks out and about, canoodling and doing their Vday thing. This is just a small glimpse into how many people were writing in the sand! It was fun to read their messages.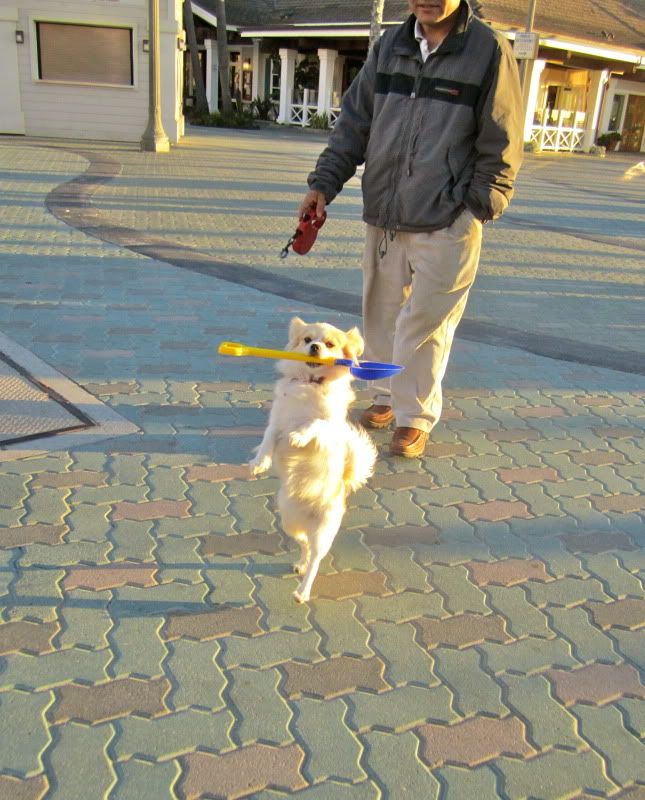 This dog!!! Okay, no joke, there was a crowd of at least 15 people around this dog feverishly snapping photos and cell phone video. I was one of them.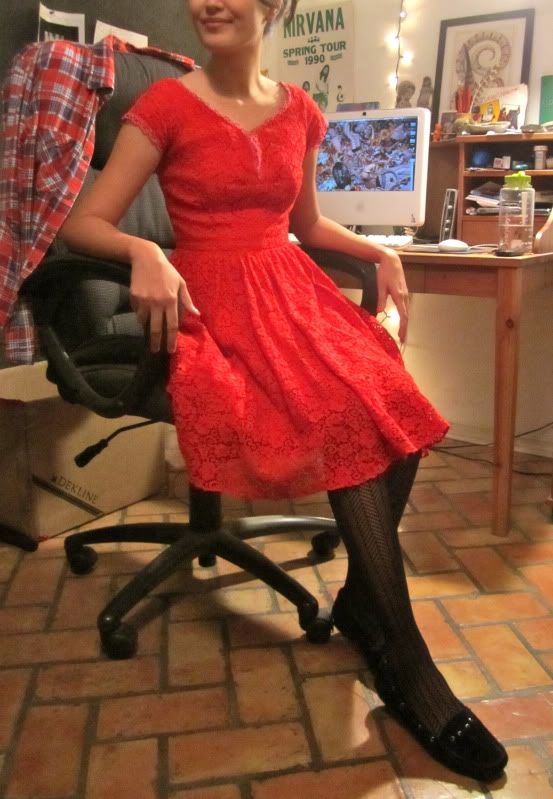 An outfit snap before we headed out to Memphis in Santa Ana. I requested down home (or at least as down home you can get in Southern California...) Southern food and that's what we ate. They have the best fried chicken, mashed potatoes, and collard greens which is what I got.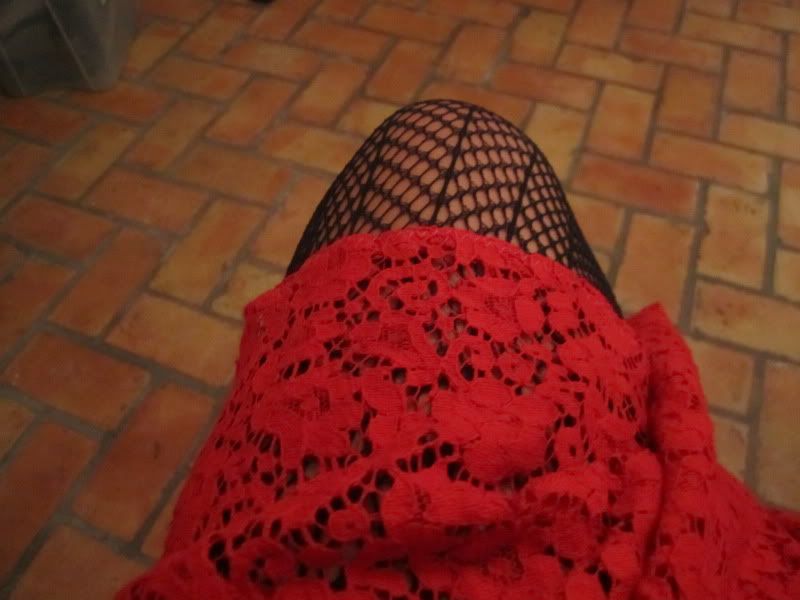 Outfit Details:
Red lace dress: thrifted
Stockings: Target
Moccasins: Michael Kors, a gift from my ma
And a second outfit...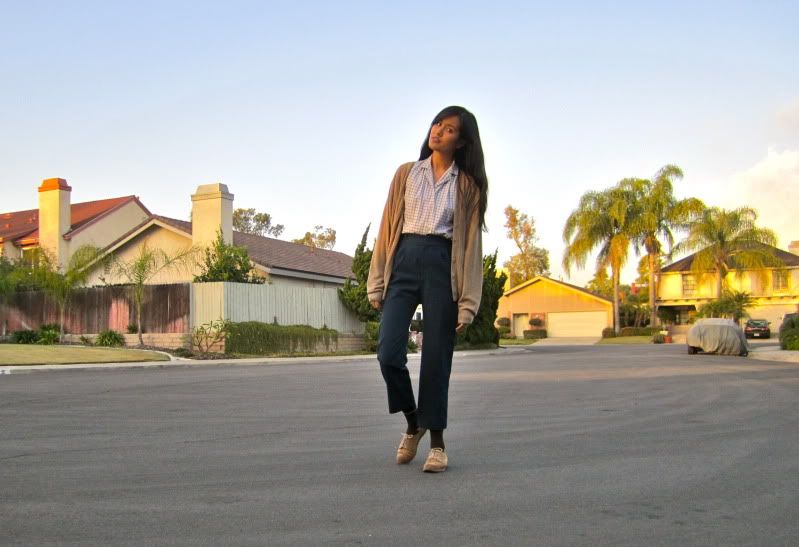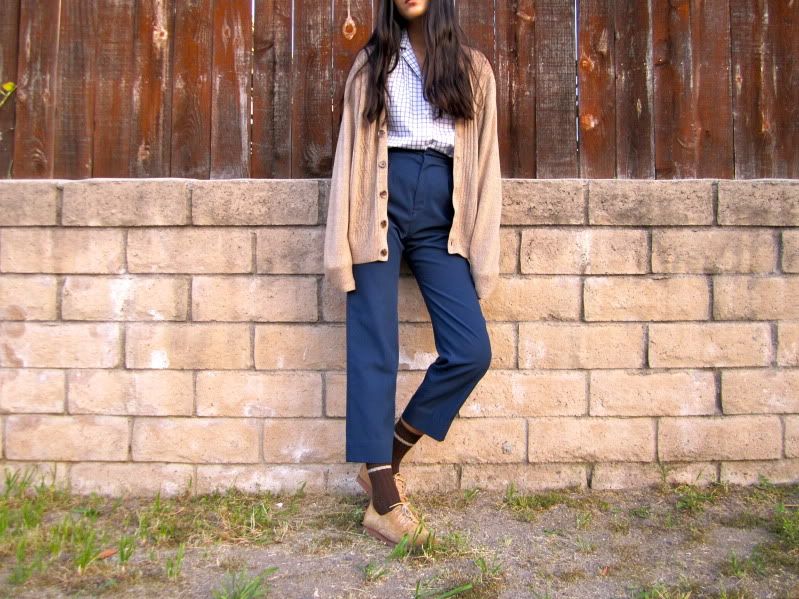 Outfit Details:
Cardigan: thrifted
blouse: thrifted
Pants: thrifted
Socks: Target
Shoes: Thrifted
A lot of people hate on high waist pants but I love them! They're especially great if you have a third trimester food baby setting up shop in your stomach. I find that the waist doesn't cut into your belly as much giving said food baby ample room to do its thing. Spoken from experience.
Also, I just wanted to say a big thank you to everyone who liked my little literary fashion stories! I think I will make it a feature so be sure to check back for my interpretation of some other characters. Suggestions are more than welcomed :-)
AND I know I've been slllaaaccckkkiiinnnggg on checking up on all the amazing blogs you all have (I'm sorry!!), it's been a busy weekend and it's only getting busier. I WILL find the time, dangit!
Off to get myself ready, the Refinery 29 people are coming in a few hours to film me doing my thing, OC style. We'll see how I come out of it ;-)