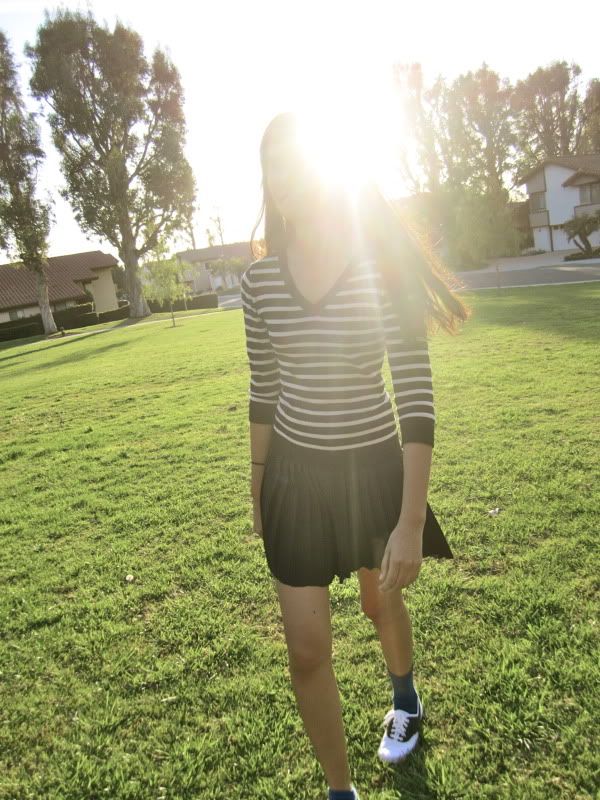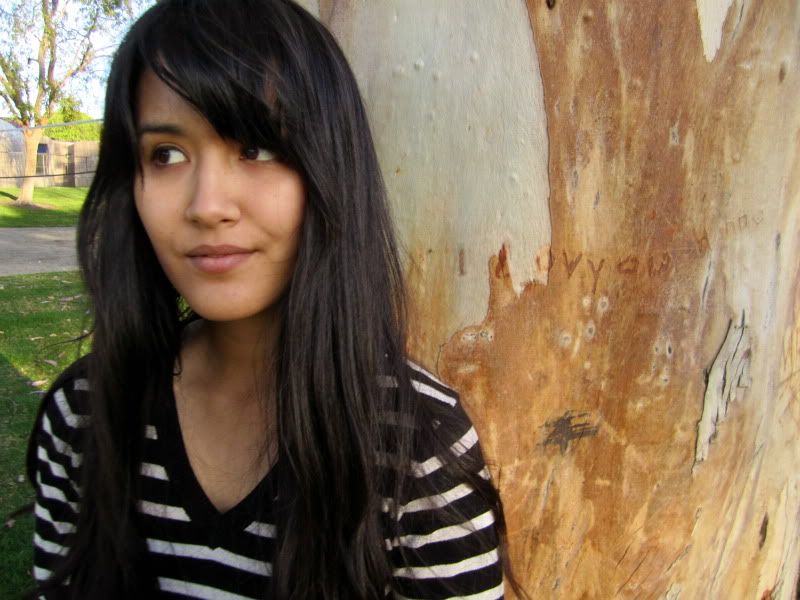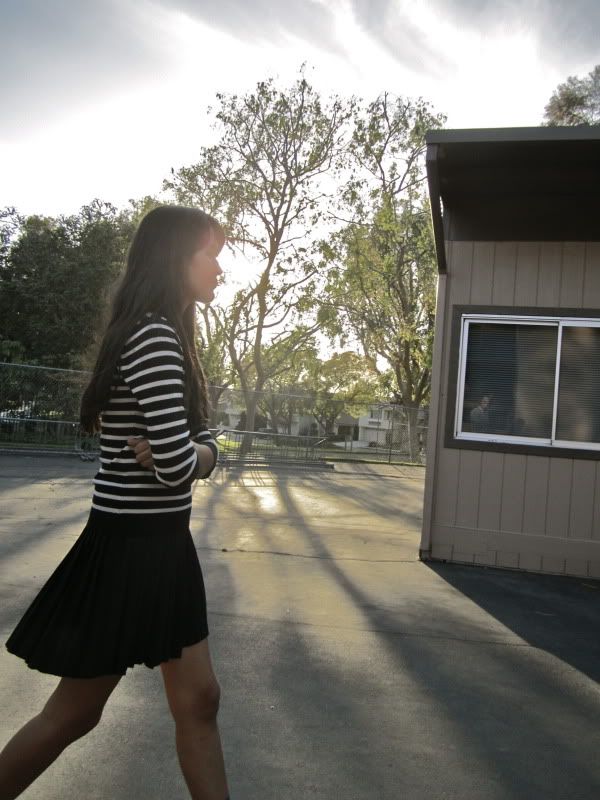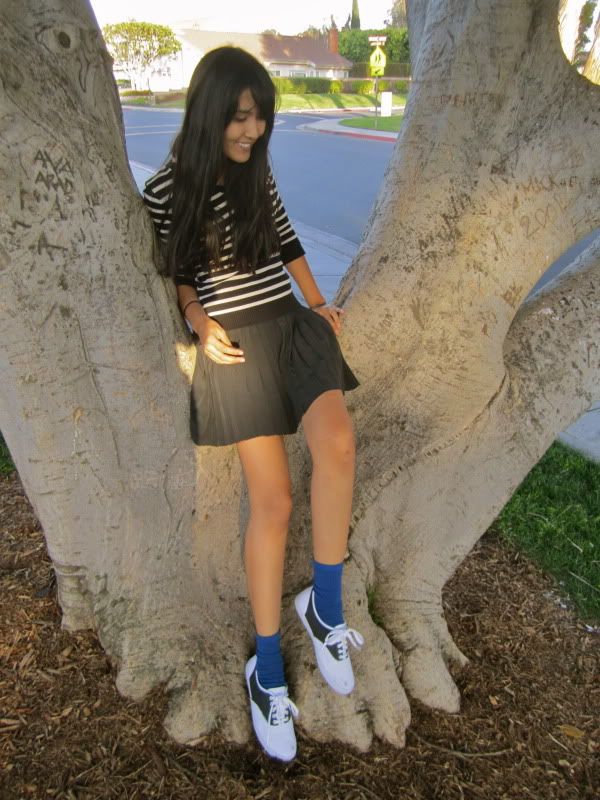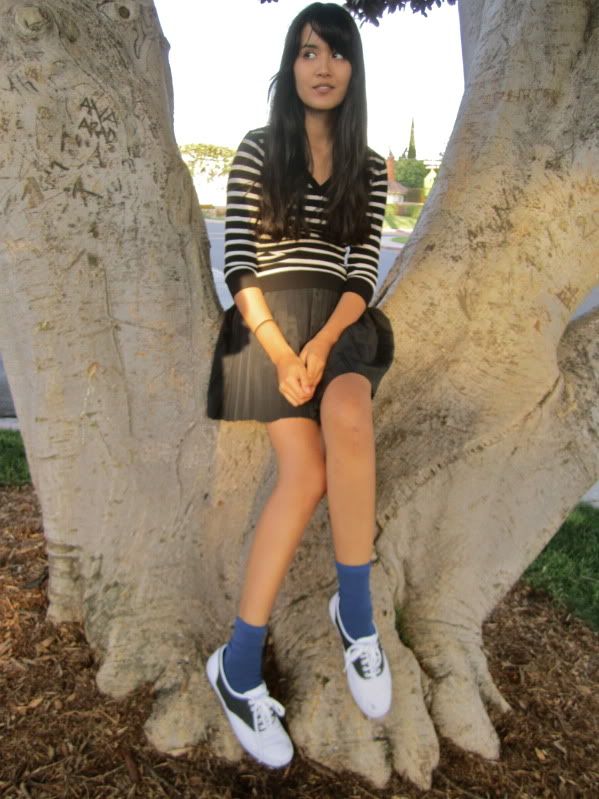 Outfit Details:
Black striped top, H&M
Pleated skirt, thrifted and hemmed shorter
Socks: F21
Saddle shoes: DIY, check out the post I created about them over at Foam Mag
HERE
So I don't ever really wear a lot of black in my outfits which is funny since I know for many people, wearing black is basically a way of life. I usually opt for navy blue instead of black whenever I can but this day I thought I'd throw caution to the wind and bust out the black. Of course I had to temper my outfit with a shot of electric blue to make me feel better.
How about you guys, is there a color that you don't normally wear? I think part of the reason I don't wear black is because my hair is petty much black (and I have a lot of it) so in that sense, that color is always taken care of. Ooh and speaking of hair, thank you to everyone who dropped a hair tip my way! I never detangle from tip to root which is something I should start doing. I should also get a trim, although I just got my hair trimmed last month! Ayayay.
P.S.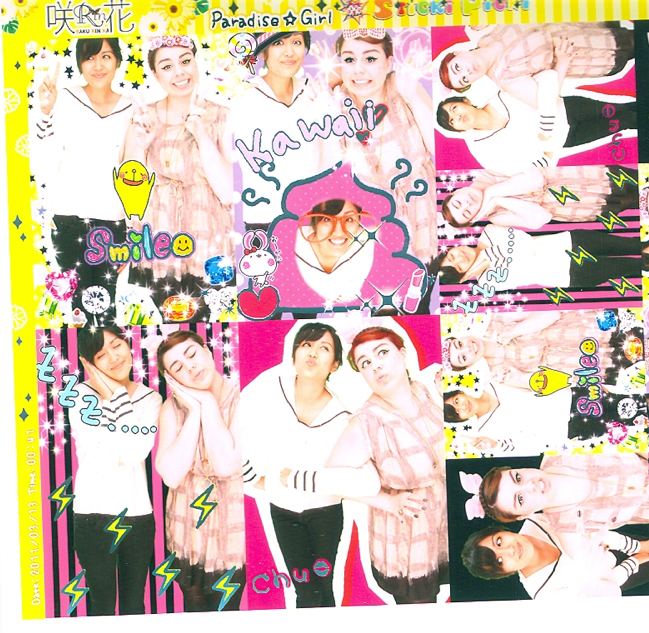 Over the weekend Beatrice of
Dear Beatrice
and I met up, had some ramen, took ridiculous asian photobooth pictures (my favorite), and just gabbed and gabbed. She is the best and waddya know, we have so much in common like uhhh our love for all things paranormal! For Beatrice (and anyone else interested): listen to Coast to Coast AM 640 KFI, that's the show that always all the paranormal experts---it's the best!!