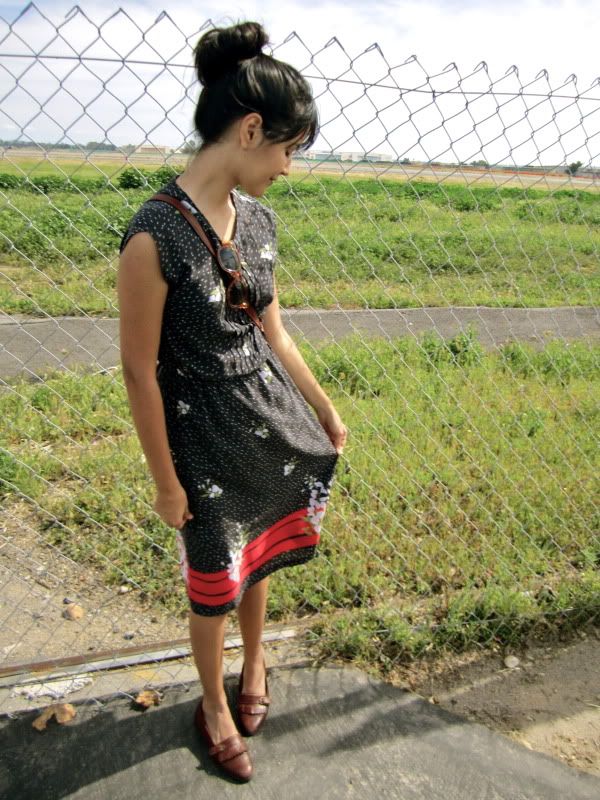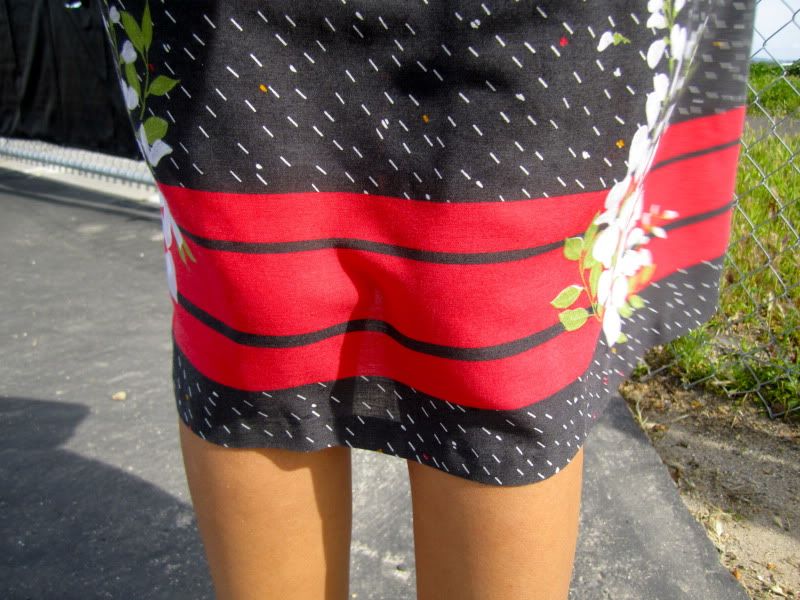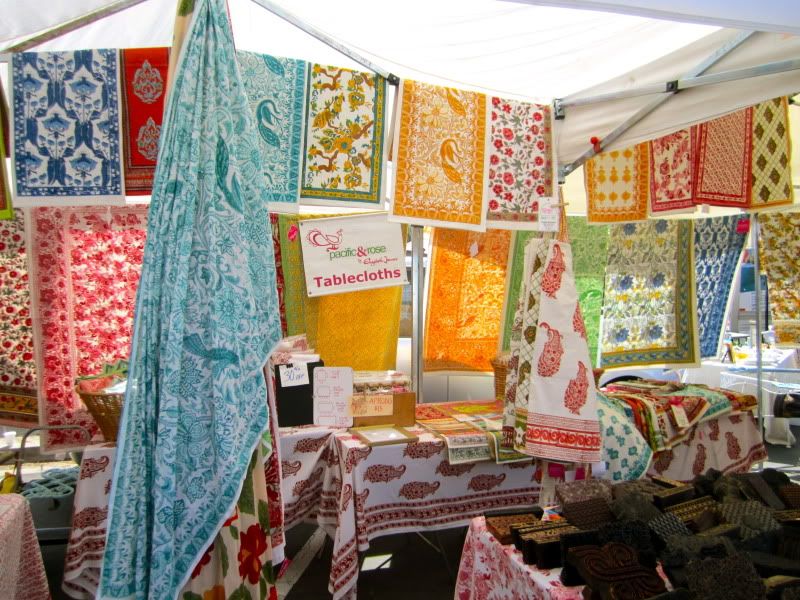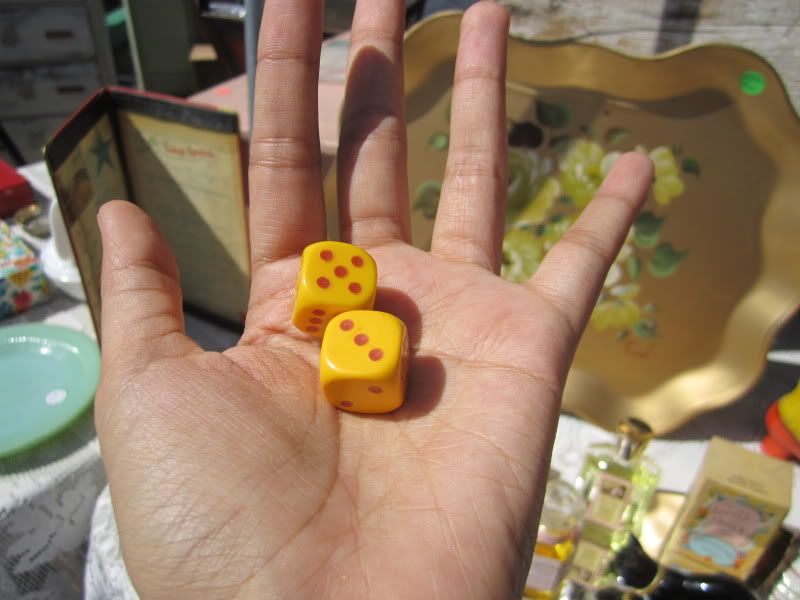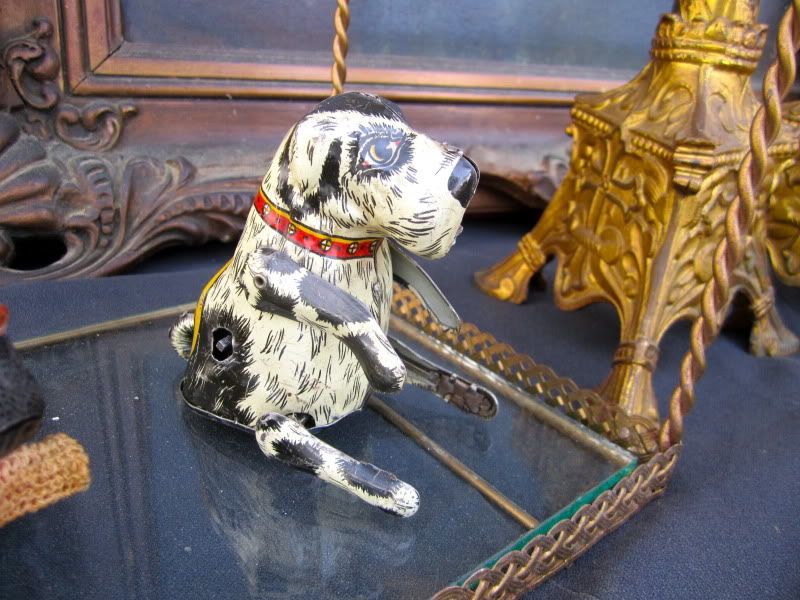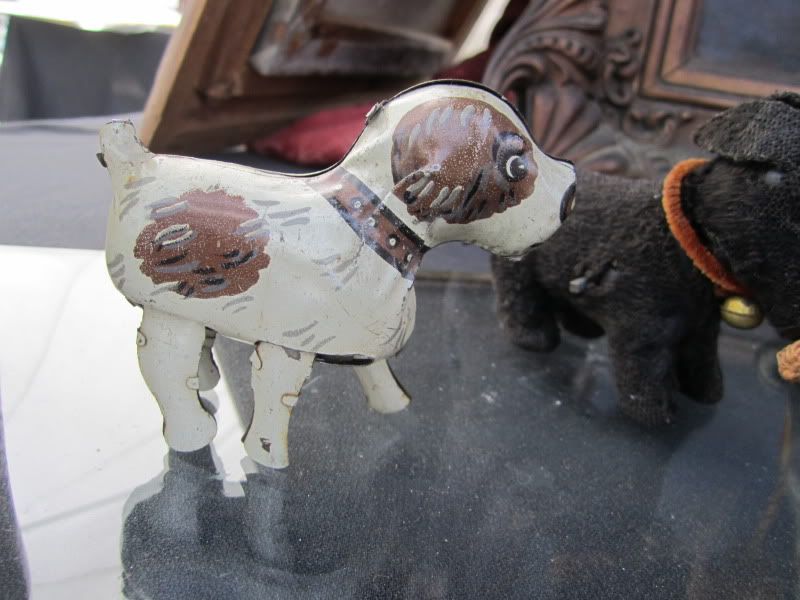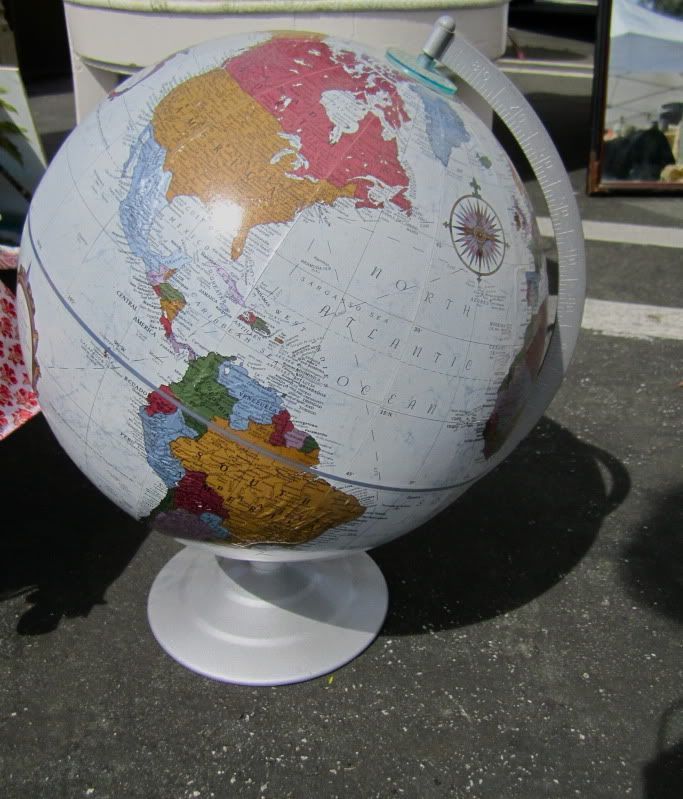 You probably can't tell, but this globe was such an unusual color! A pretty periwinkle!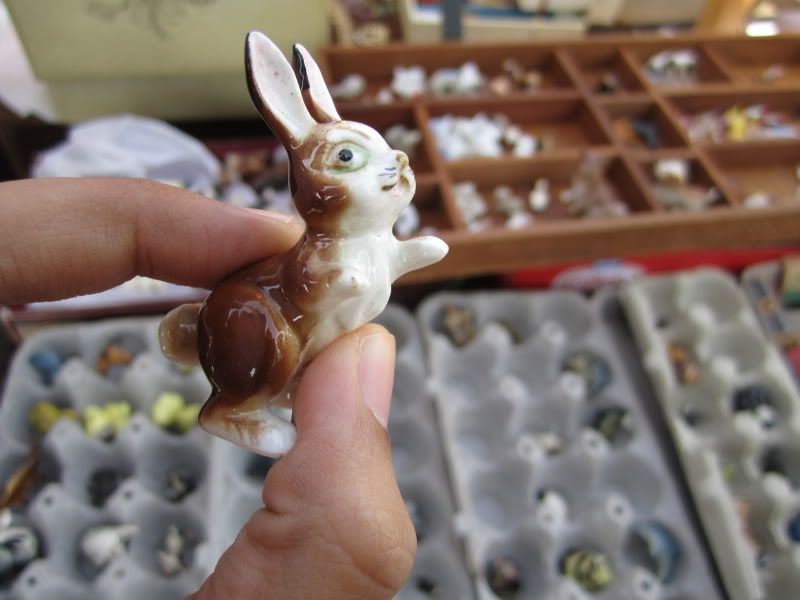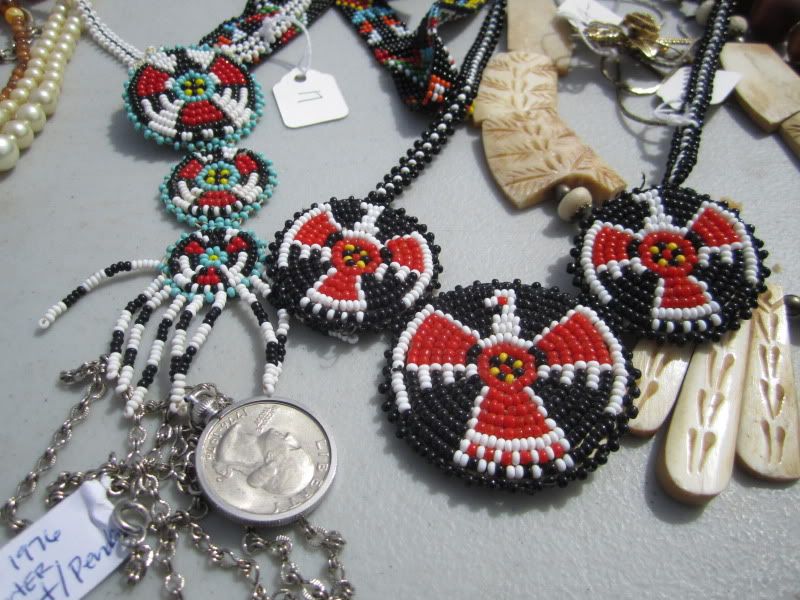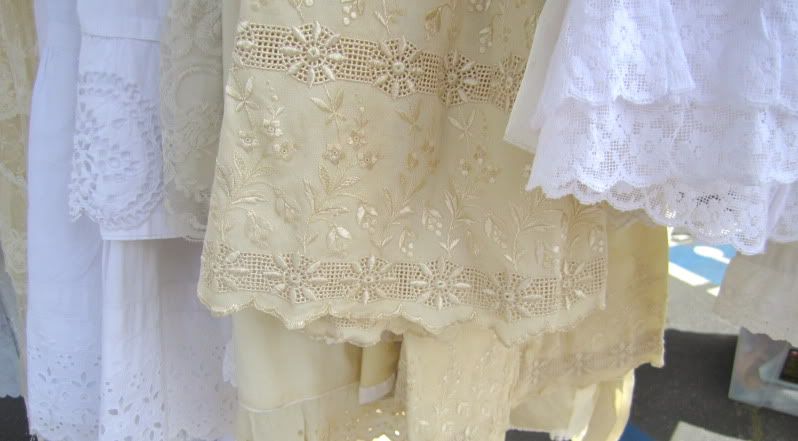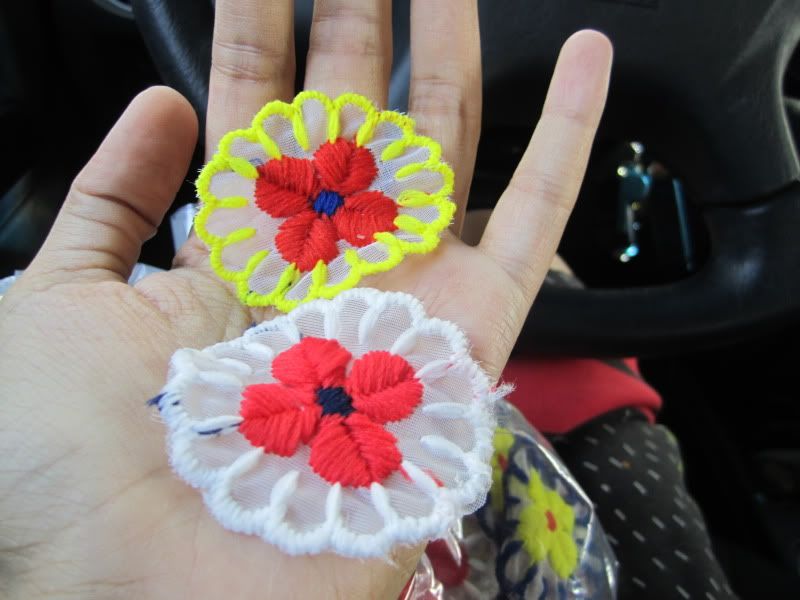 My purchase for the day, a huge bag of vintage floral patches for $2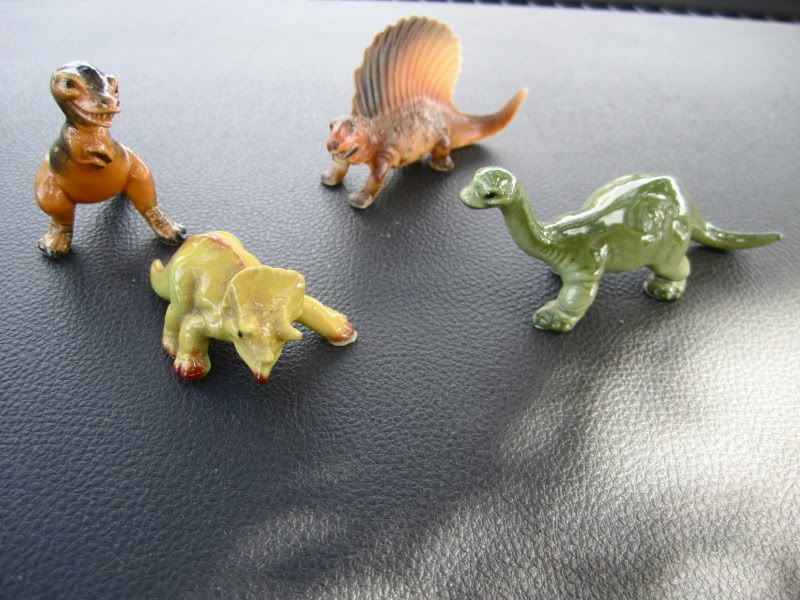 Grant's finds: tiny ceramic dinosaur figurines for this yet to be made terrarium. I can't wait to see the finished piece!
Outfit details:
Vintage cotton dress: thrifted
Leather saddle bag: thrifted
Sunglasses: thrifted
Leather fringed loafers: thrifted
W
eek old photos from mine and Grant's trip to the Irvine Flea Market last Sunday. Probably my favorite flea market in Southern California (and yes, this includes the Rosebowl), it's held every first Sunday of the month. I like it because it's free and not too large. Two requirements that the Rosebowl Flea Market clearly lack. Large swap meets/ flea markets can be unbearably overwhelming for me, to the point where I have zero desire to look around. I'm not sure if other people experience this, but when there are way too many people and or things my senses get overloaded and as a coping mechanism it becomes very hard for me to focus. No bueno. But anyway, the Irvine one is super good and everything is vintage. I should have prefaced this paragraph by explaining that its an "antique" flea market so yeah, no one's hawking car mats or fake Chanel sunglasses, the downside is that nobody is selling kettle corn either.
Grant got the best tiny ceramic dinosaur figurines and I bought a bag of vintage patches to throw in with my Etsy orders.
Also:
To answer a few questions from my last post, re: how do I store all the stuff I buy, fortunately (or unfortunately...) I still live at home, in the suburbs, and there is plenty of storage space to go around inside my house. All my clothing for my store has its own special closet in the living room and the other things that I buy for myself...well I'm just good at "arranging" objects so that my room doesn't look too cluttered. Other stuff I buy and keep for when I have my own place to decorate so it gets stored in a box in my closet.
Also, I'm actually a very fast thrift shopper. It only takes me 20-30 minutes to thoroughly scour any thrift store. I think I would go crazy if I had to spend more than an hour inside a store. My method: dresses first, then shoes, then handbags, then I browse through everything else saving housewares or the knickknack aisle last. So yeah, that's my plan of attack and it works pretty well for me!