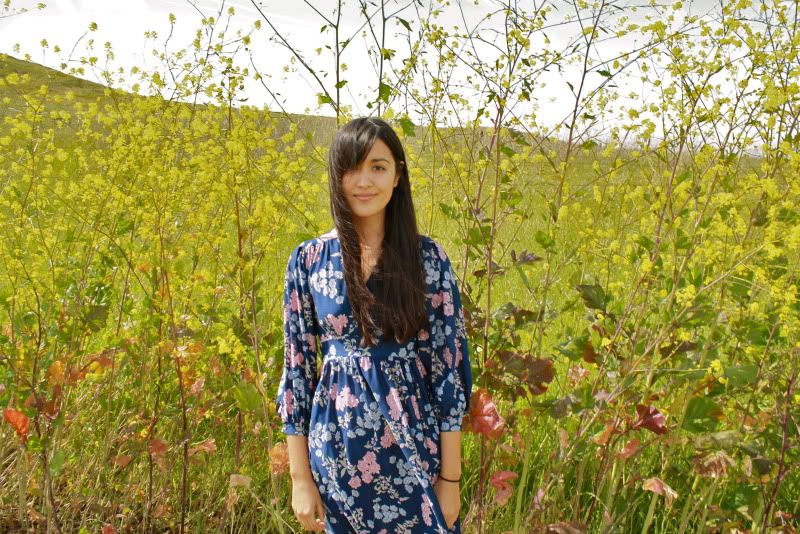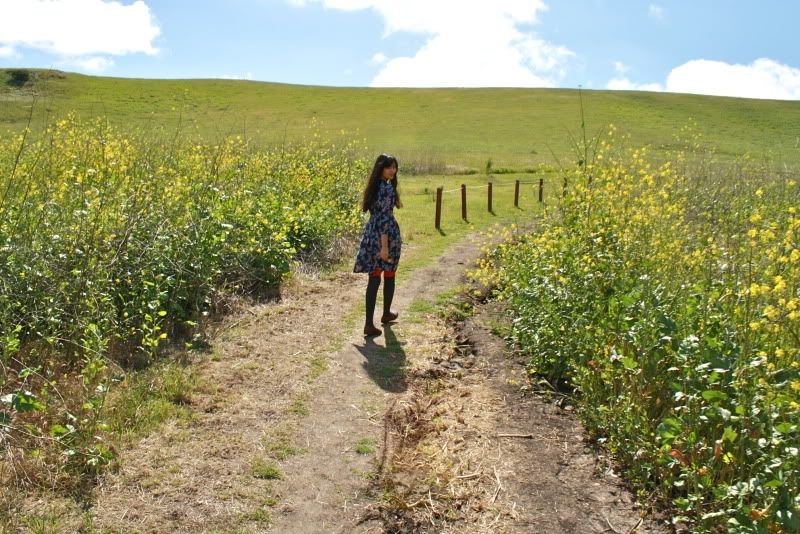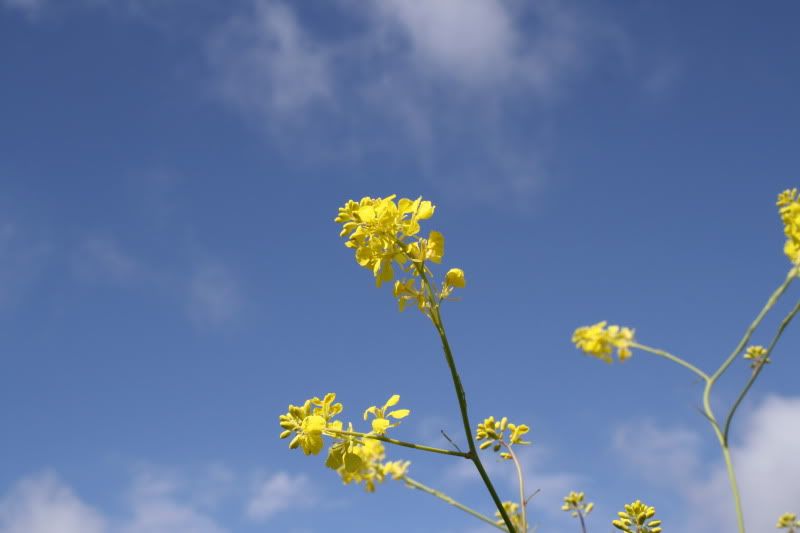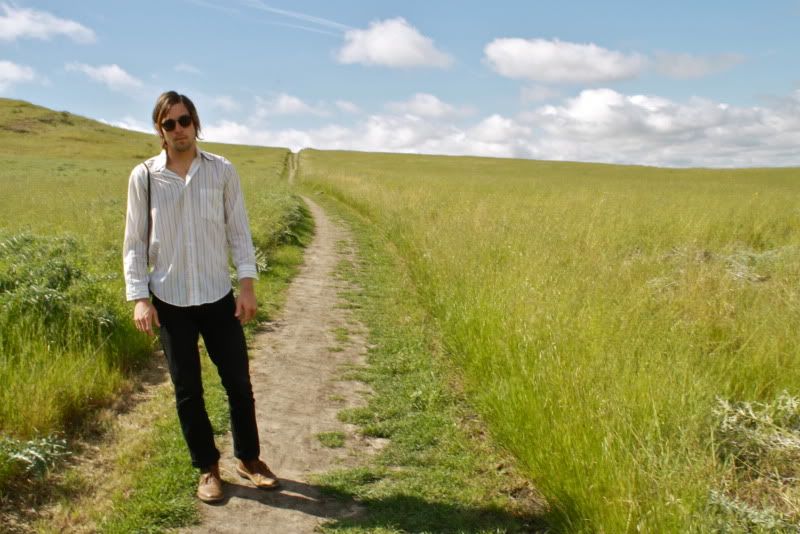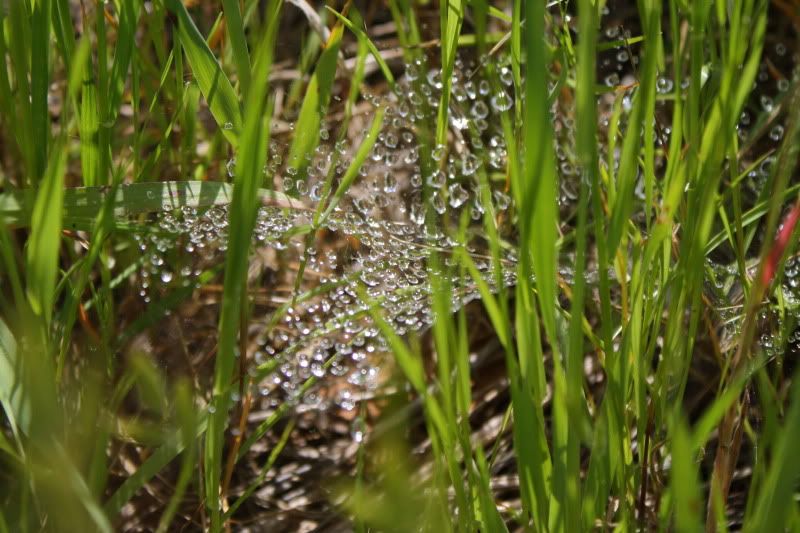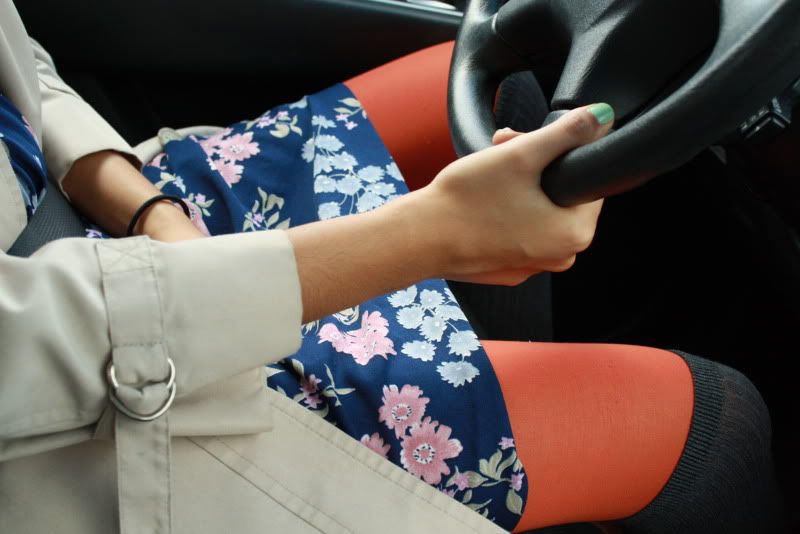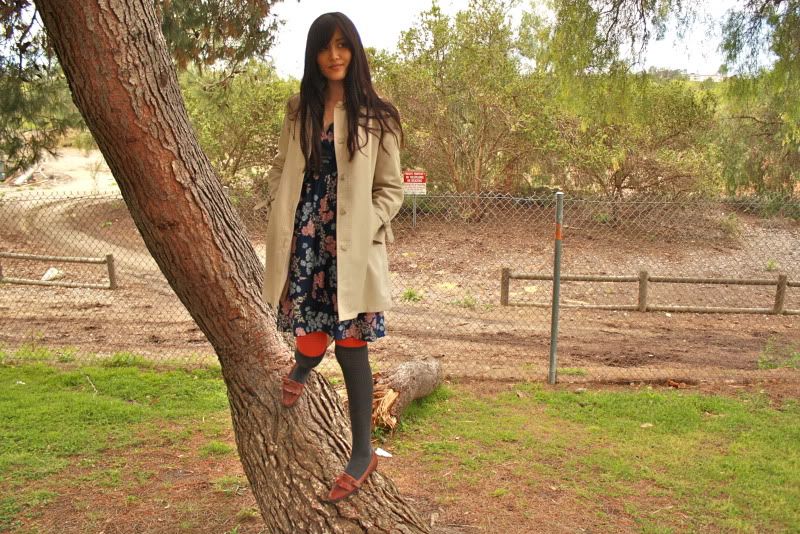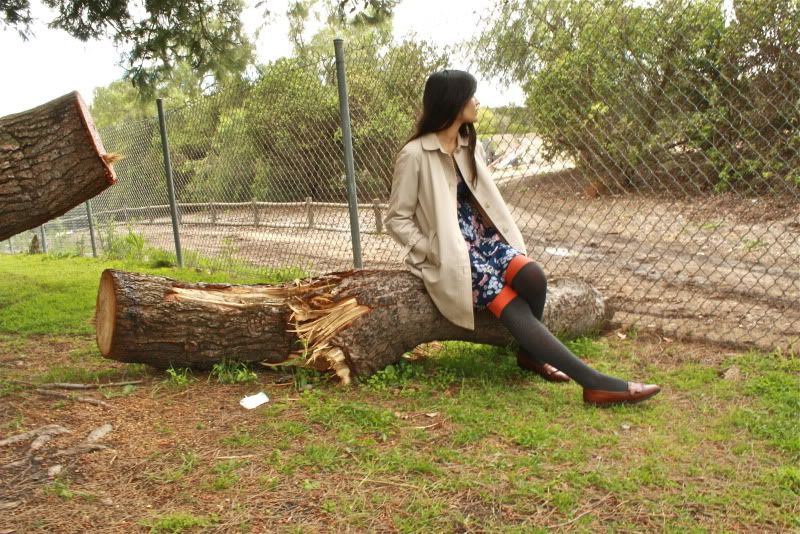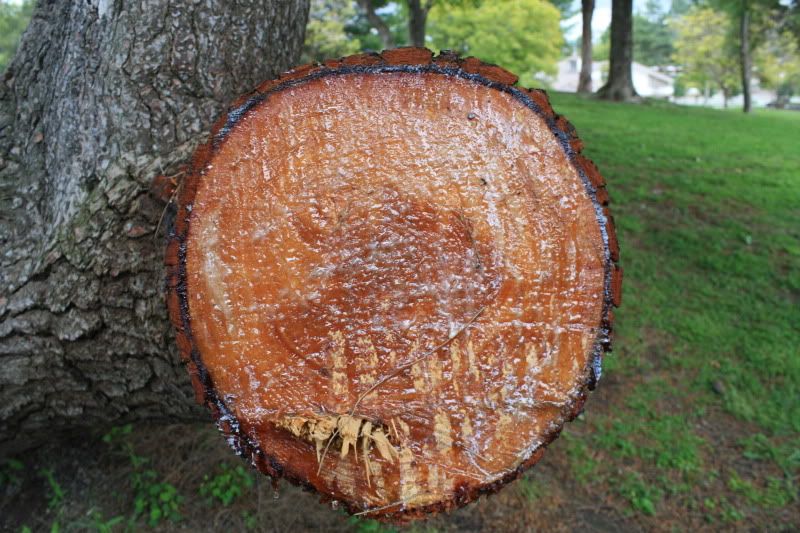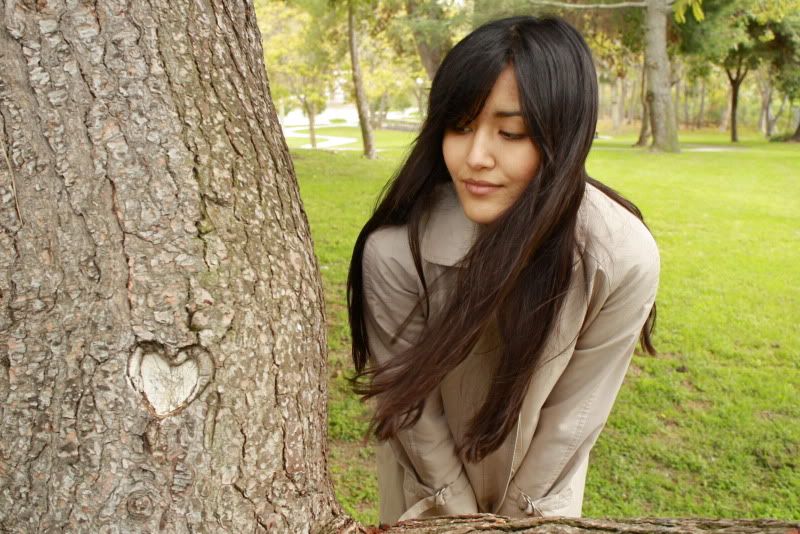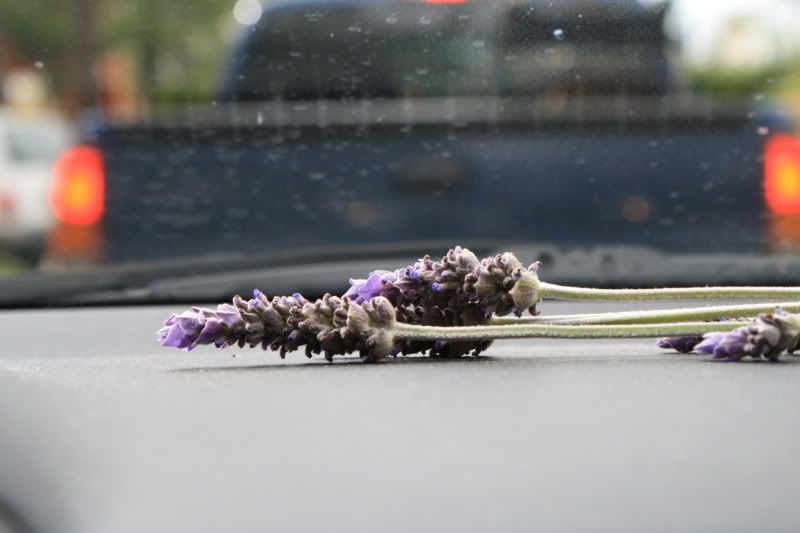 Outfit Details
:
Trench coat: thrifted
1970s blue floral wrap dress: thrifted
Orange tights: Target
Brown loafers: thrifted
T
his is actually what I wore today. I only say this because often times when I post, I post outfits that I wore in the past few days so nothing is ever really "current" but whatever. Anyway, today Grant and I took it easy. We had a leisurely brunch with some of my most favorite ladies (NatalieShayneEmilyMorgan--this is you!!), I had the strawberry french toast which was tasty and great. Afterwards we went South to visit a thrift store and then drive around to the house that I used to live in when I was in Kindergarten to 3rd grade. Super nostalgic. We walked to this park that I remember being soooo far away when I was small and it was in actuality a block away from my old place. Oh to be small and not comprehend how far things really are.
Afterwards we headed to the hills and swallows were everywhere swooping in and out of the wild flowers and grass. As we were walking I stopped since something caught my eye and it was the smallest field mouse cutely peeking from a thicket of tall grass. No picture since I wasn't fast enough but I think I have some sort of cute radar, I always notice things like that.