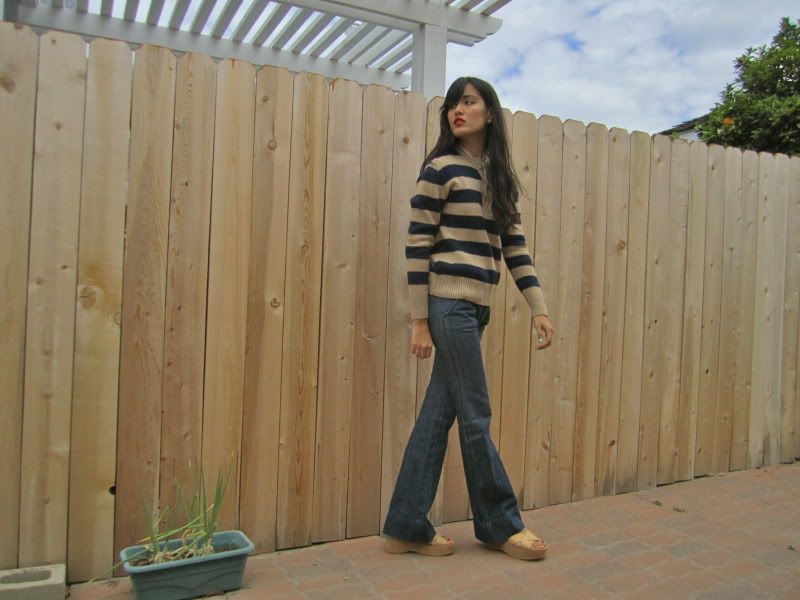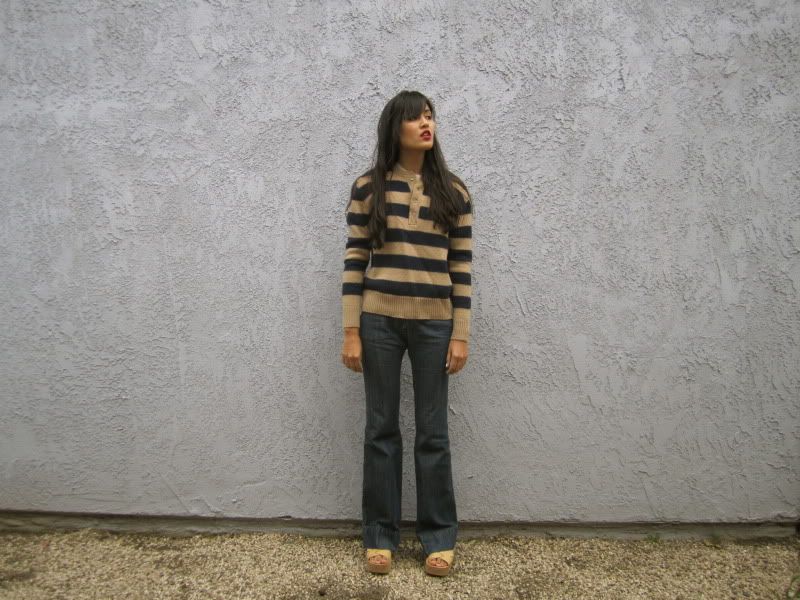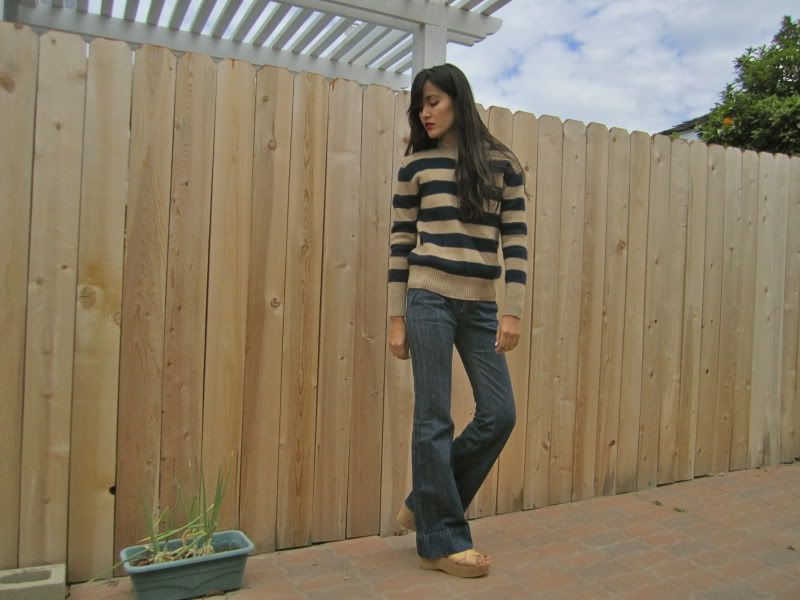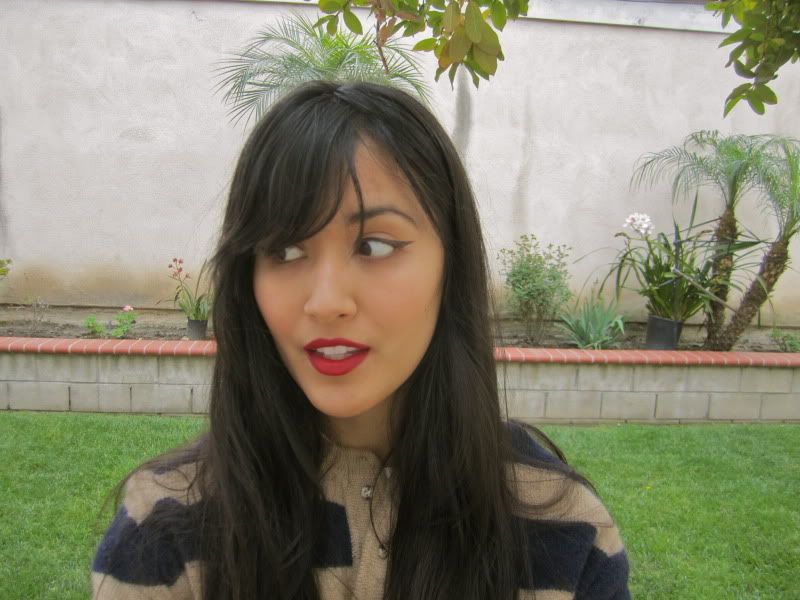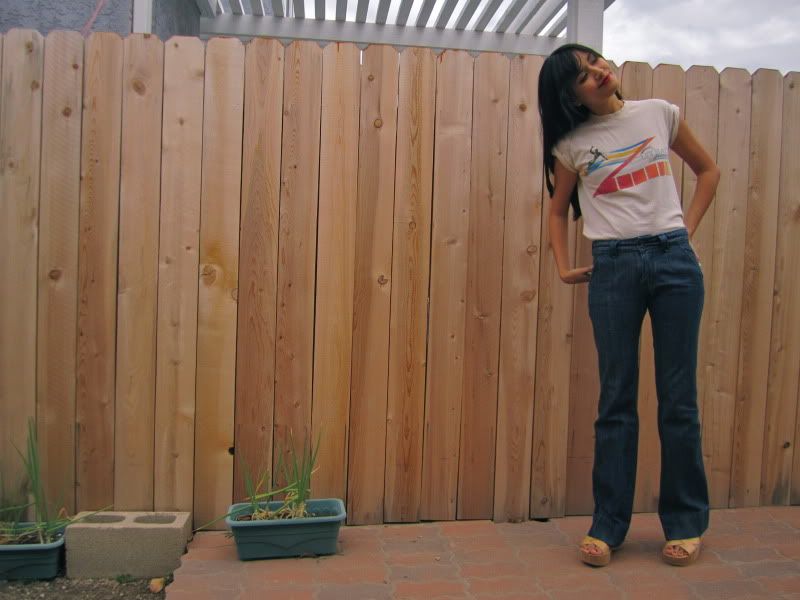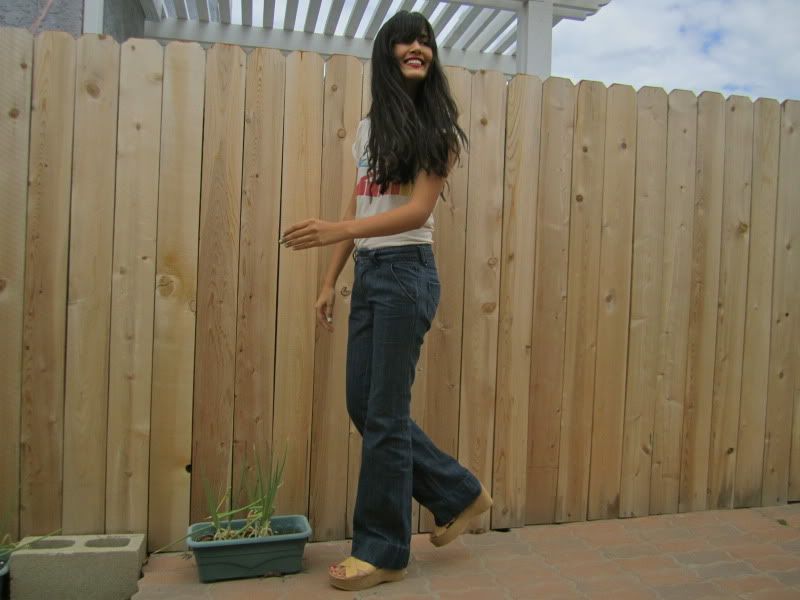 Outfit Details:
Camel and navy blue striped wool pullover sweater: thrifted
1970s surf tee: thrifted
Wide legged jeans: Old Navy a few years ago
Kork-Ease platform sandals: thrifted
W
ide legged pants are making a comeback (like they do every few years) and I'm excited since it means I can bust out the pair I bought at Old Navy 3-4 years ago. I threw on an old vintage tee (I have so many, it's getting crazy. I should do a post just showing off all the cool graphics on them...) from the '70s and a striped wool pullover. This pullover used to be oversized on me but it was washed and well, it shrunk. Whoops. I think it still looks good though!
I included a photo of my face to show my fancy makeup application skills. Well, they're not really fancy but getting that cat eye down took a long time. As you can see, it's really just a thin isosceles triangle.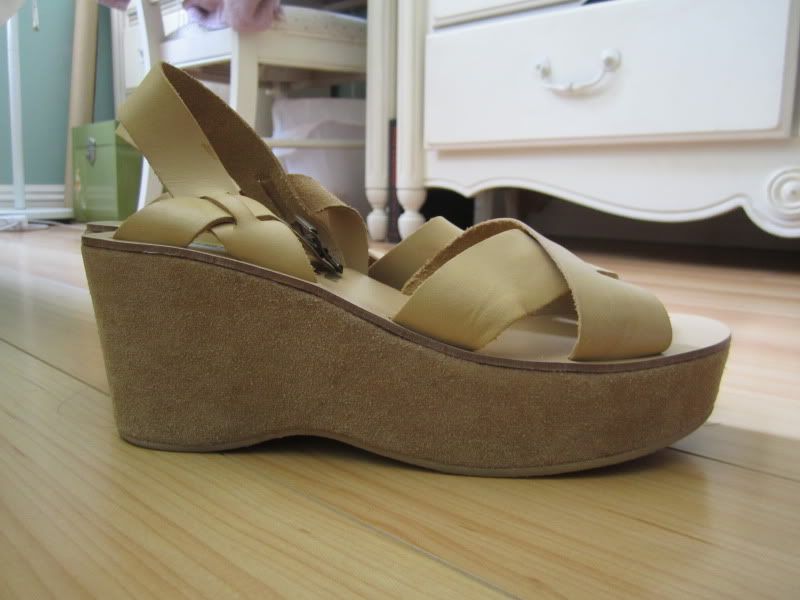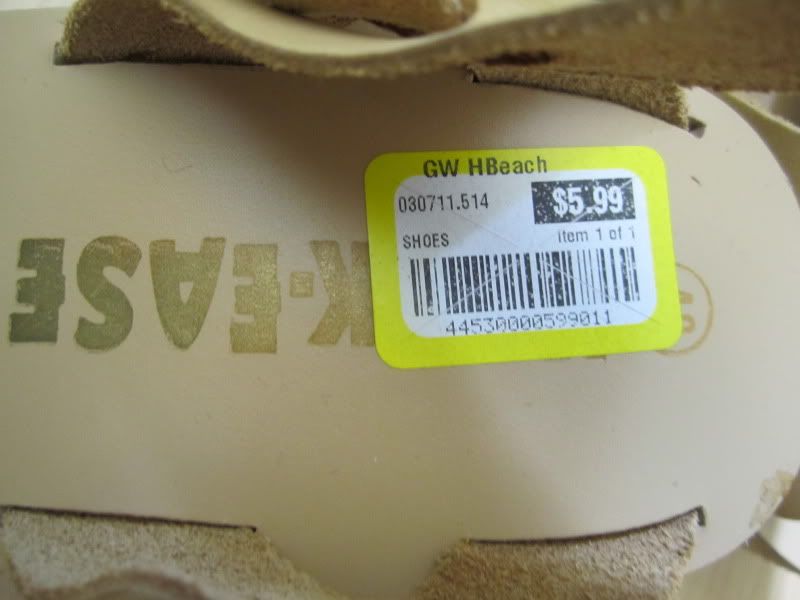 I suppose the meat of this whole blog post is to show off these Kork-Ease sandals that I thrifted, in brand new condition (crazy times). I would say these are the tallest pair of shoes that I own and it was a little strange walking in them at first since I'm so used to walking in shoes that are flesh to the ground. I' They're pretty comfortable, surprisingly light, and I'm excited to wear them this spring! This has probably been my most convenient thrift time as of late since I was willing shell out some moolah on a pair of ankle strap wedge platforms but $6 beats $130 anyday ;-)
What's the best thrifted item you've found lately?