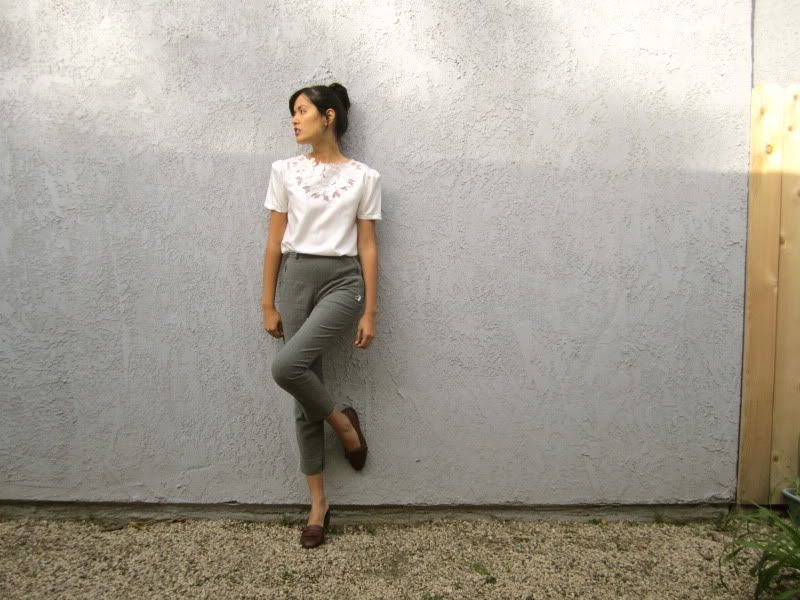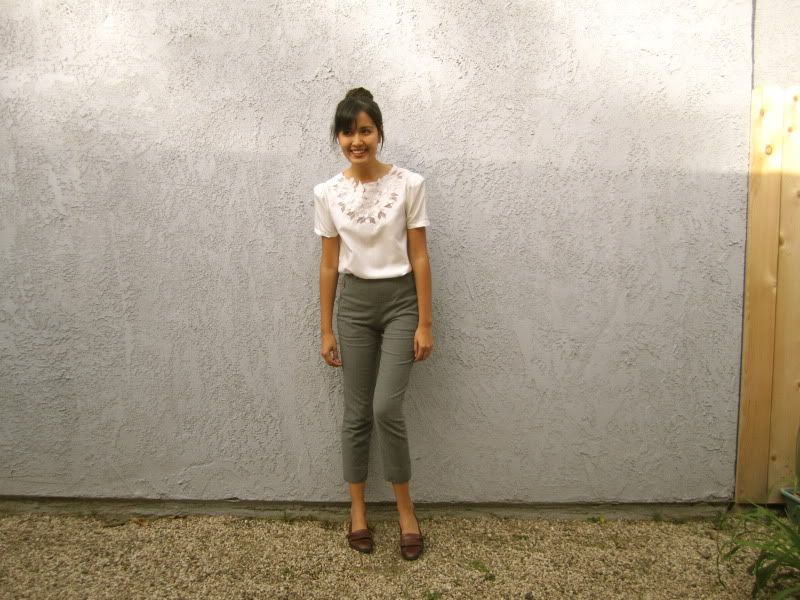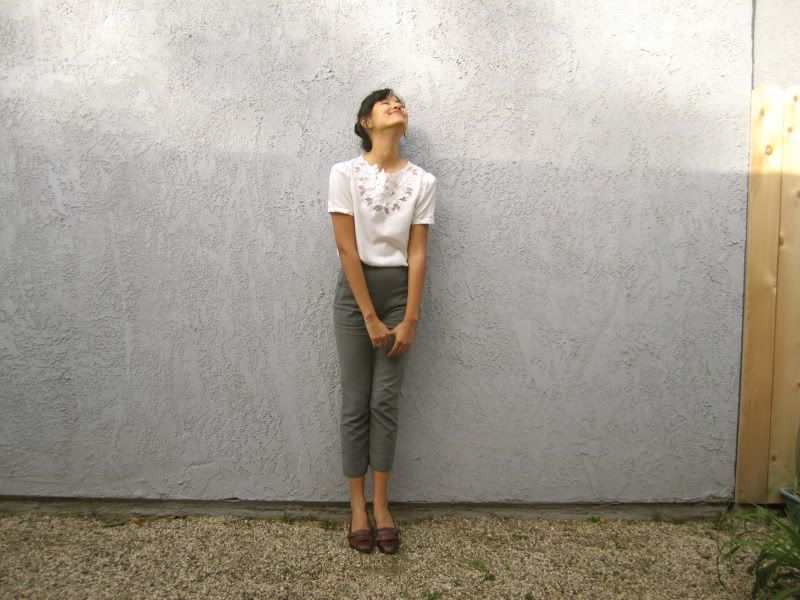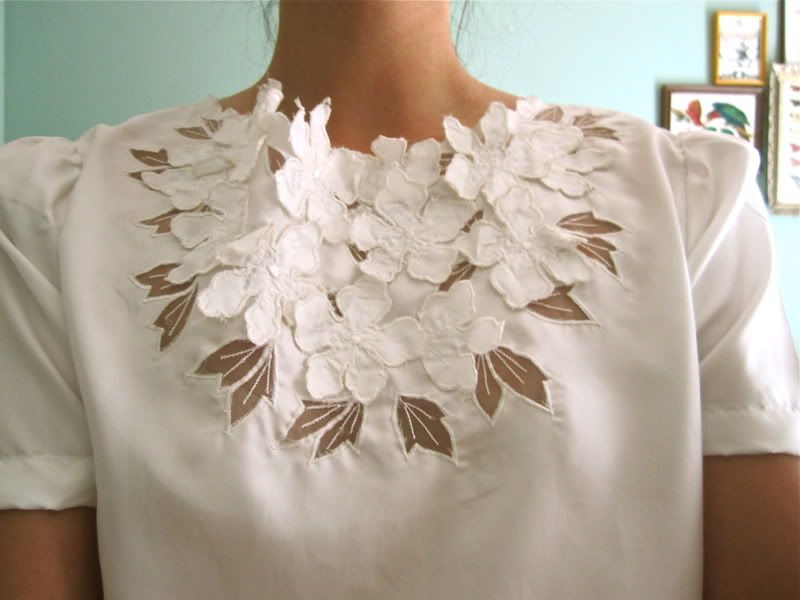 Outfit details:
White blouse that my grandma altered for me: thrifted
Gray high waist trousers: thrifted
Brown leather loafers: thrifted
W
hen I found this top at the thrift store I instantly fell in love with the flower appliques on front--the '80s power shoulder pads? Not so much. Lucky for me Lola took the pads out and turned the blouse in to a short sleeve one and I think it's pretty perfect for spring. So moral of the story, if you ever go thrifting and see an item that possesses some sort of quality that you really like, but the fit is weird, all it takes is a simple alteration to turn a frumpy piece into something really great.
On a semi-related note, I remember reading somewhere that wearing thrift store duds from head to toe was considered a faux pas and to that I have to disagree. Well, I kind of
have
to disagree since I regularly wear outfits solely comprised of thrifted items. I think as long as you look for items that have a modern shape to them then you're fine.
Moving on...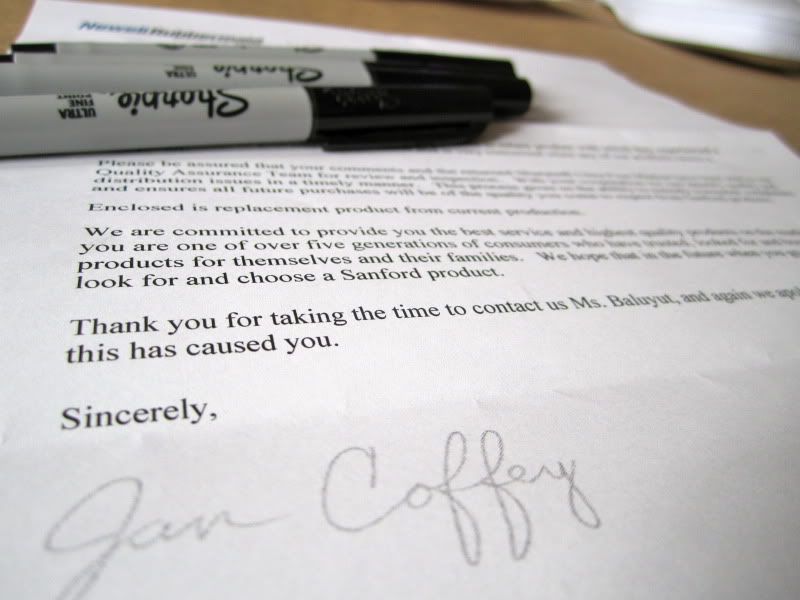 A tale about the squeaky wheel getting the grease: a month or two ago I went to Target intending to buy only one item (moisturizer) but of course I got suckered in to buying much more--these fine tipped Sharpies included. I got home, opened the package, and realized that one of the markers (it was a two pack) was completely dried out. NO! On a whim, I decided to write the people who make Sharpies and told them I was sad that my pen was dried out and could they please send me a new one? I'm not sure what possessed me since I'm not really the type to uh, provide feedback for anything good or bad but anyway the gamble paid off and they sent me not one but four pens! Prrreeetttyyy exciting stuff.