R
ight now I am making an update while at JURY DUTY (cue the womp womps). So far I'm the youngest person in the room by several decades but that's cool. I'm hiding out in a study cubicle on the periphery of the room, desperately trying to drown out the instructional message that is being played on loop by listening to some Doors (LA Woman if you're curious).
Anyway, here are a few photos from yesterday taken at, you guessed it, Huntington Beach. My outfit is nothing ground breaking, just something comfortable to wear to work while I'm still a sicklette.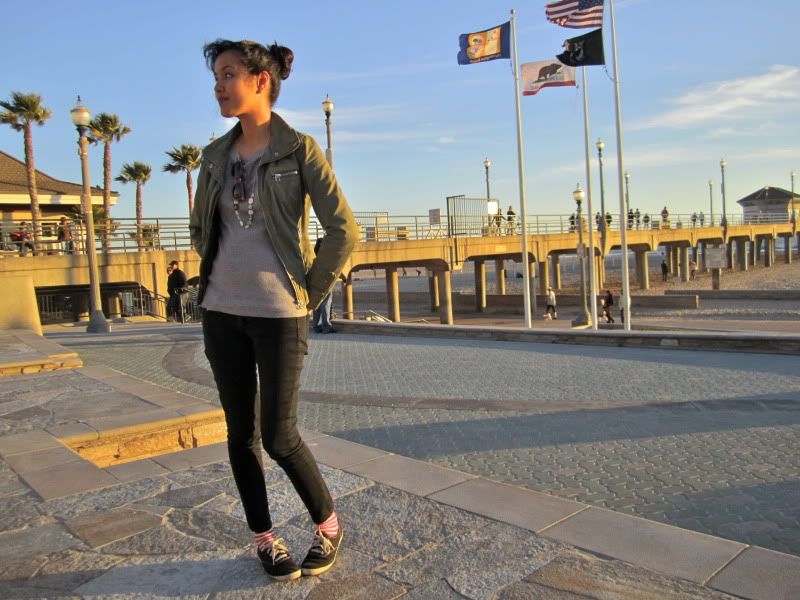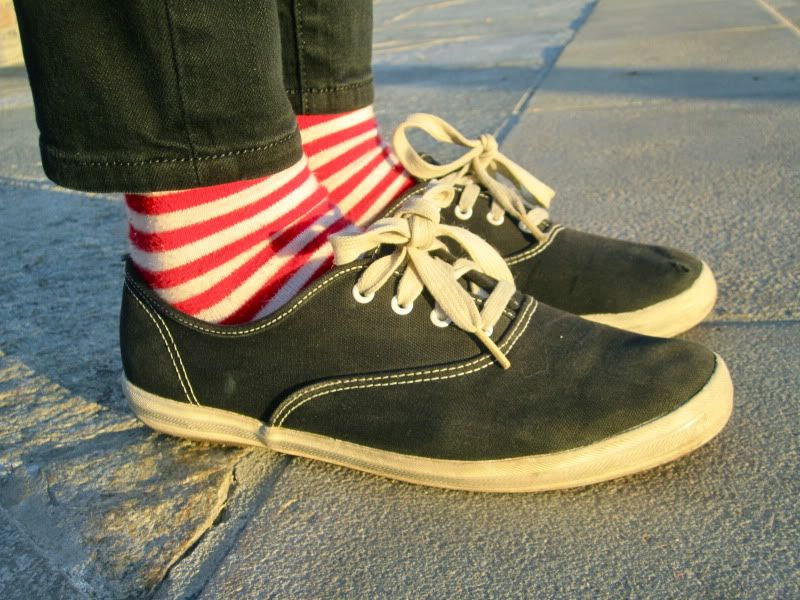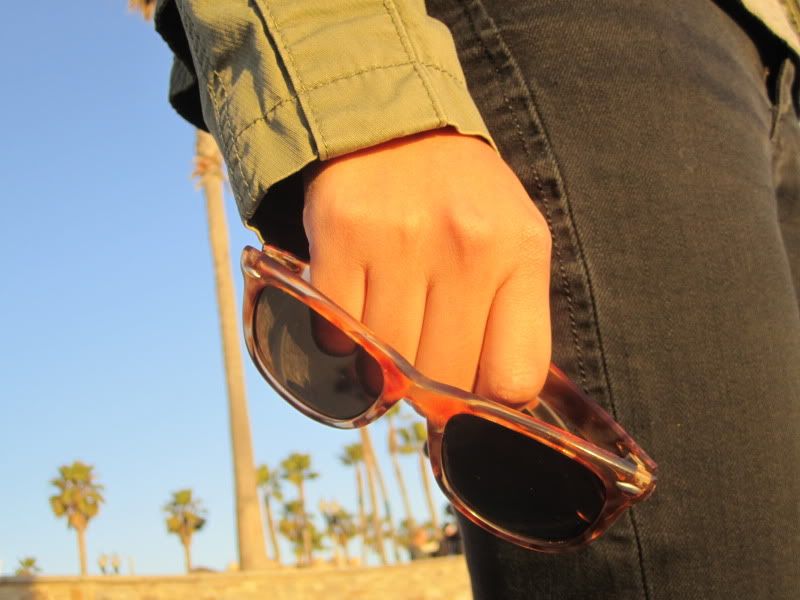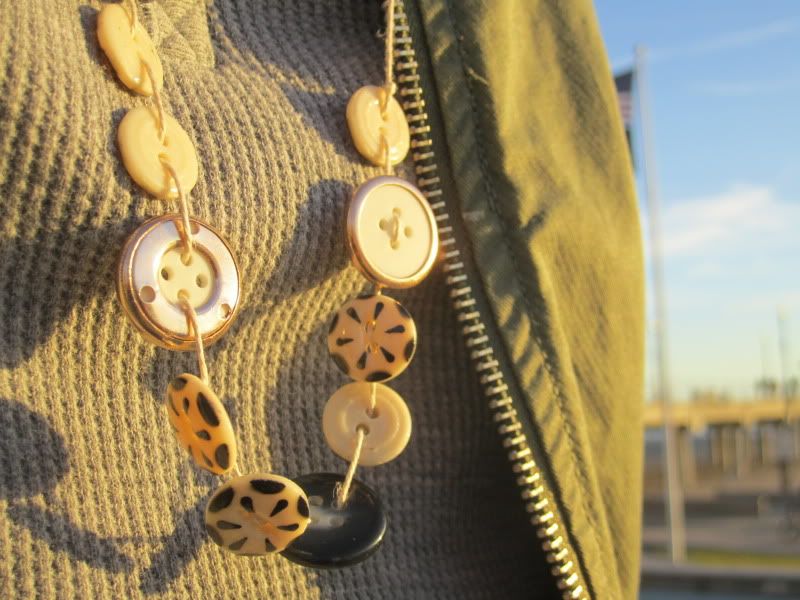 Buttons on a piece of hemp, my craftiness knows no bounds.
Outfit Details:
Jacket: Zara
Thermal: Target
Jeans: Levi's
Socks: F21
Shoes: Keds, thrifted
Sunglasses: thrifted
Sneaky Peeky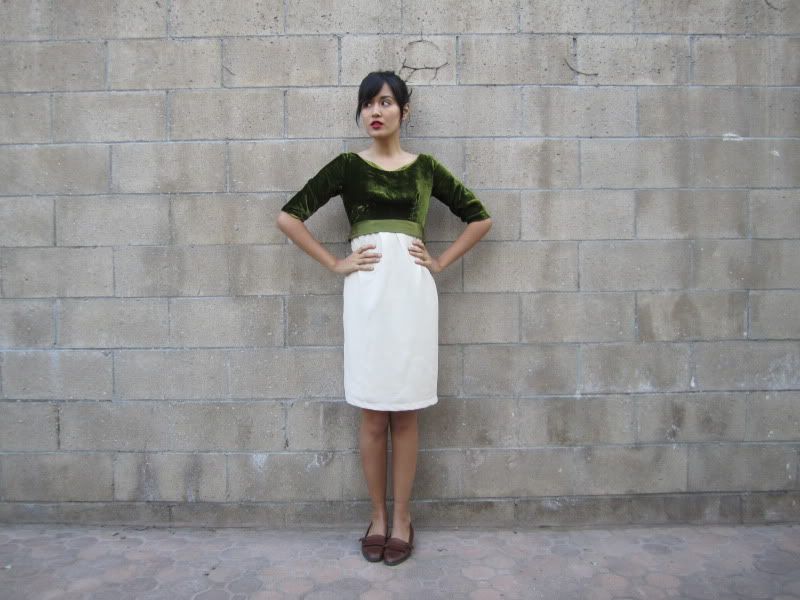 A little '60s dress I will be putting up in the
shop
, I needed to tuck in the lining a little more up top but you get it ;) I should have an update ready for Friday!
In other news: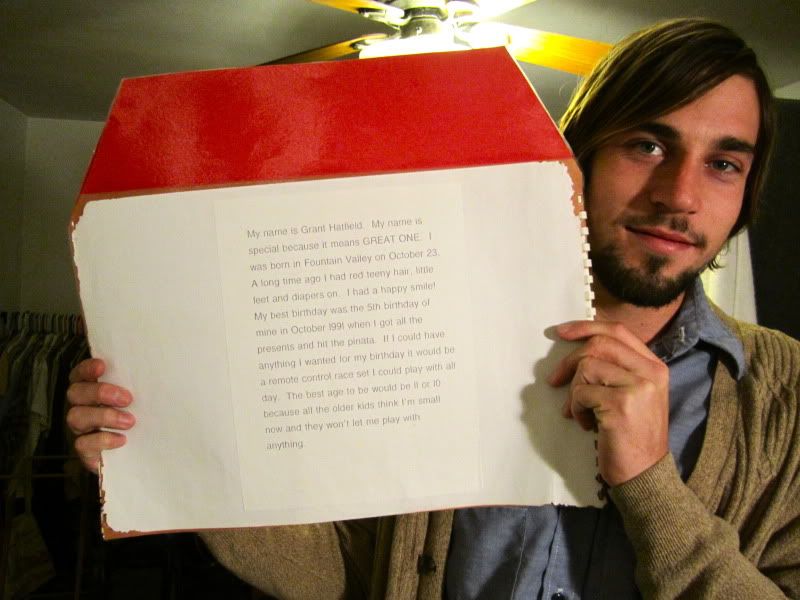 A cute thing Grant wrote when he was in 1st grade, it reads:
"
My name is Grant Hatfield. My name is special because it means GREAT ONE. I was born in Fountain Valley on October 23. A long time ago I had teeny red hair, little feet, and diapers on. I had a happy smile! My best birthday was the 5th birthday of mine in October 1991 when I got all the presents and hit the pinata. If I could have anything I wanted for my birthday it would be a remote control race set I could play with all day. The best age to be would be 11 or 10 because all the older kids think I'm small now and they won't let me play with anything."
P.S.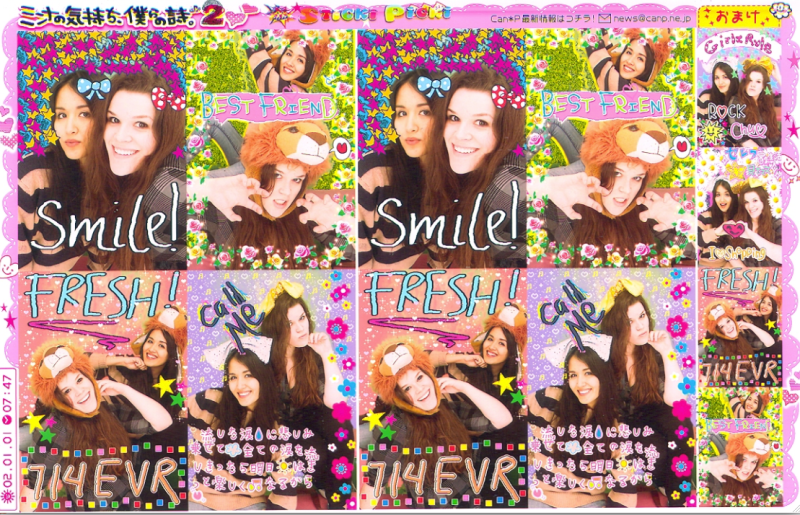 Over the weekend my friend Chelsea and I went to StickiPicki to have our way with the asian photo booths. I have an obsession with these photobooths, I have like 8-9 other sticker sets from times I've gone with different people, maybe I'll post them up one day. But yes, the photobooth directions usually aren't in English so it's a gamble trying to choose the types of picture you'd like. This place is cool because they have a prop center so you can choose the appropriate piece of millinery to suit your mood or the occasion.
Also, don't forget to vote for me for the Refinery 29 Search for The Next Style Blogger contest! My profile is linked on the right at the very top. Thank you :D