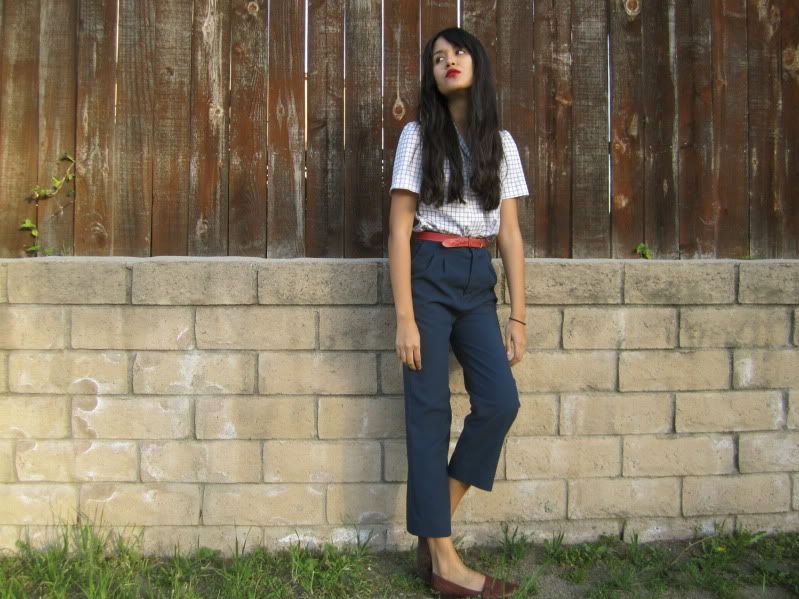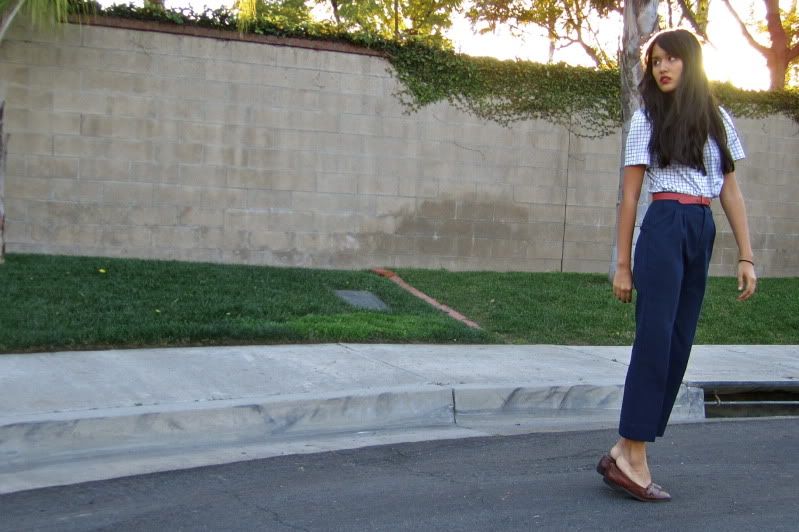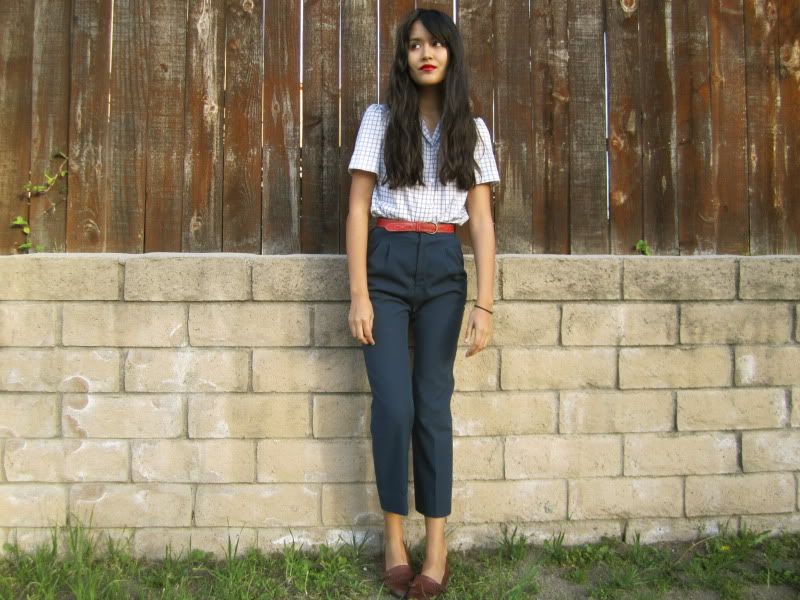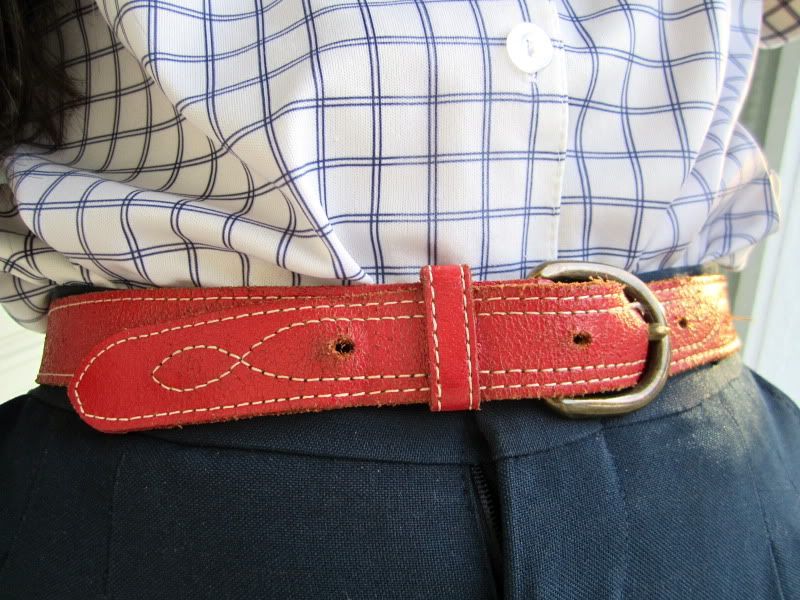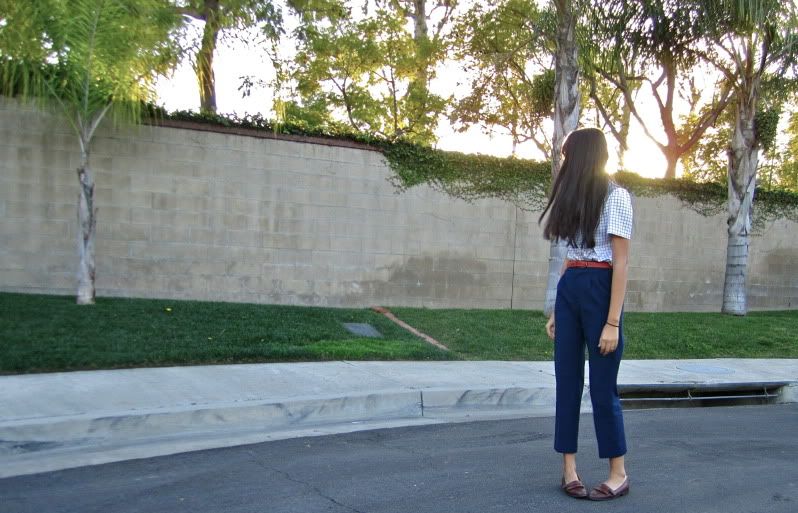 Outfit Details:
Blouse: thrifted
Red leather belt: thrifted
High waist, pre-teen male pants: thrifted
Brown loafers: thrifted
I
have a sneaking suspicion that I've basically worn this same outfit minus the belt, different shoes, and with a cardigan, and posted about it on this blog. Well, sorry for the repeat but newsflash: I actually re-wear my clothes all the time! It trips me out when I look at fashion blogs that I follow and notice that
there is zero re-wearing/ re-posting of clothing. That's is so odd to me. Anyone feel the same way?
A question for all the ladies with long hair: do you have any special tips on how to detangle your hair after you wash it? The absolute bane of my existence is my freshly washed hair because it basically dreads up once water and a little bit of shampoo come into contact with it. I use a wide tooth comb to brush conditioner through it in the shower and I go through Suave children's detangling spray (Apple) like nobodies business. Ack. Help.