So before I post about the new stuff for the store this week, I just wanted to let you all know that the Spring fashion trends article I wrote for Refinery 29 is up on the site!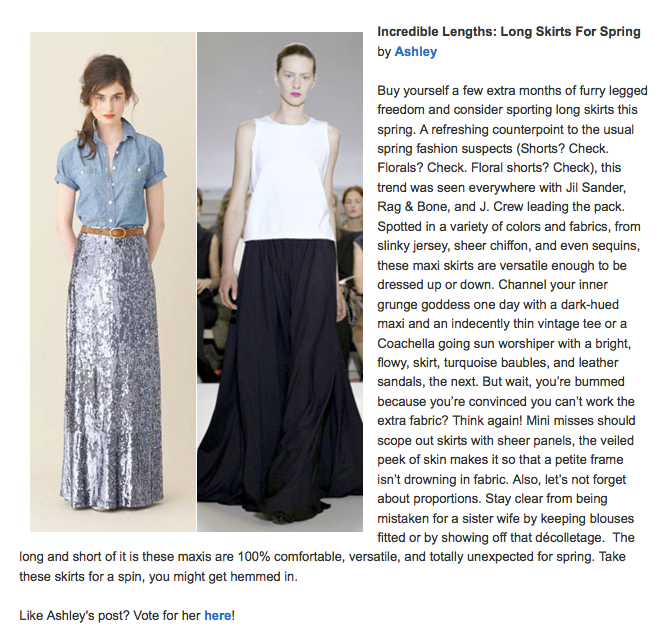 Anyway, if you like what I wrote then could I please get a vote from you? Or, even better, you could gimme a shout out on your own blog if you have one. I hate asking for votes and I hate asking more than once but I suppose I have to keep on keeping on with this competition business, at least until the end of March.
Click
HERE
to send a vote my way!
Back to the vintage...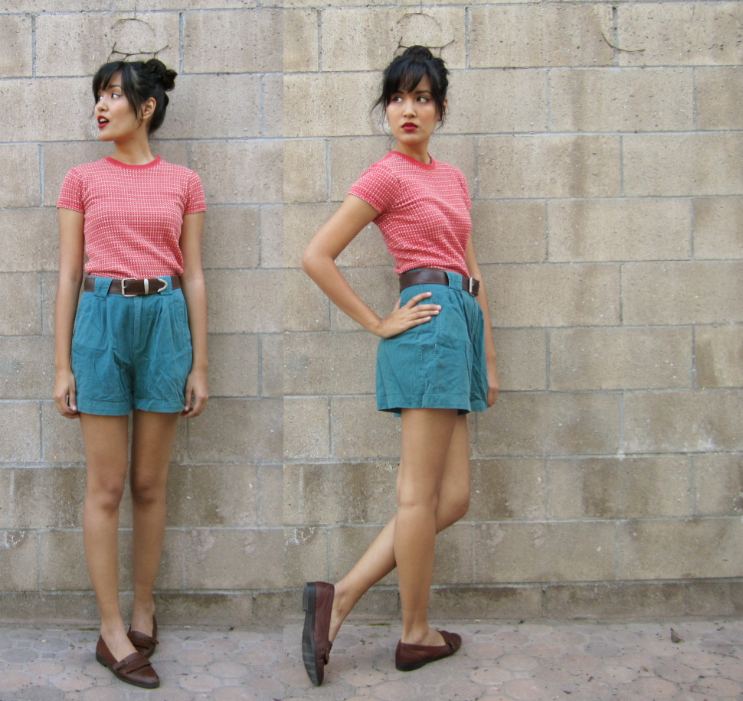 Dark teal high waist shorts, brown faux leather belt with silver toned hardware included, S (
HERE)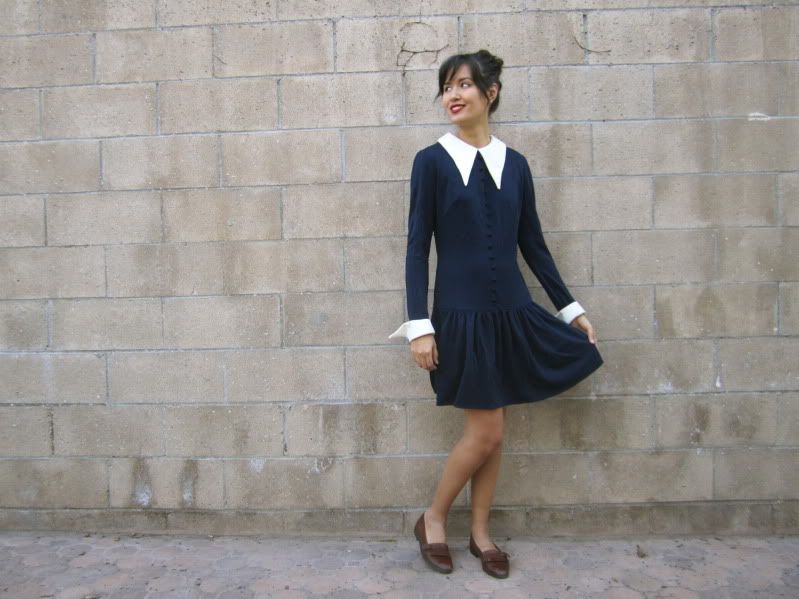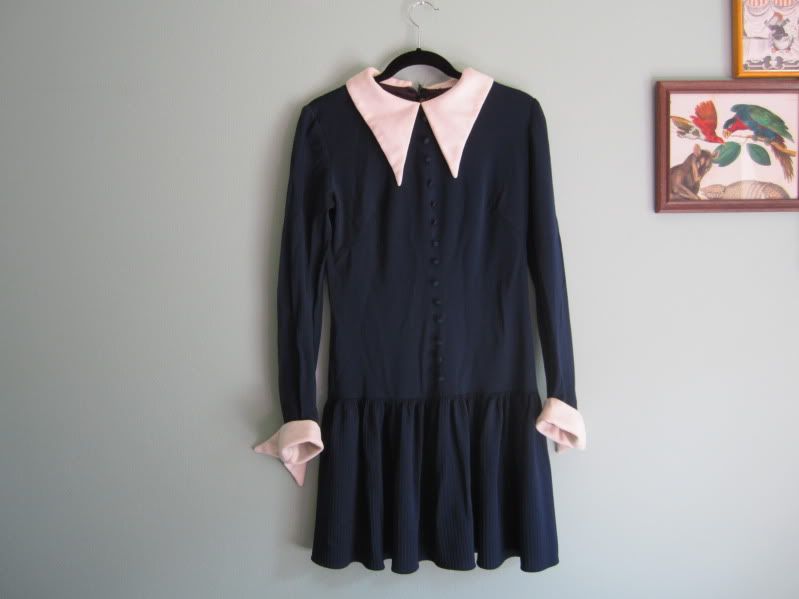 1960s navy blue and white dropped waist mini dress with oversized collar and cuffs S (
HERE
)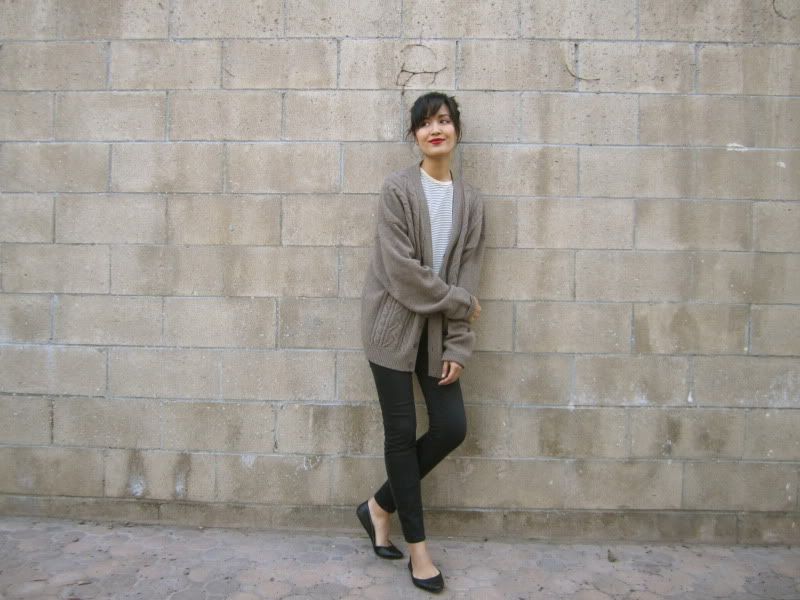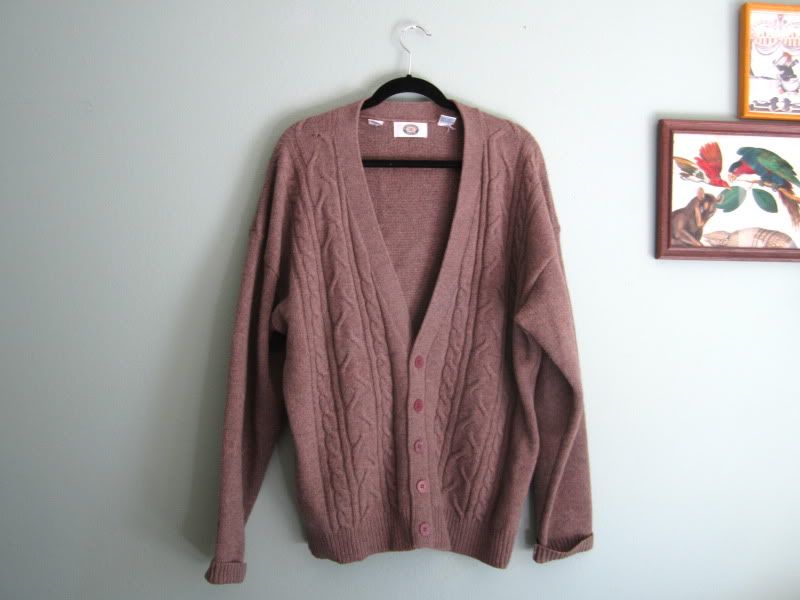 Dark taupe pure wool cable knit cardigan S-L (
HERE
)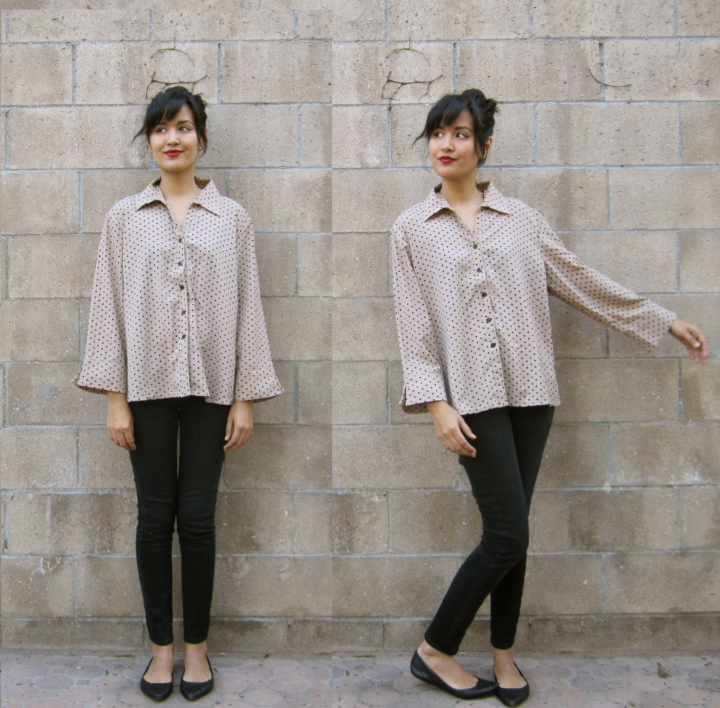 Tan and black polka dot long sleeve button up shirt S-M (
HERE
)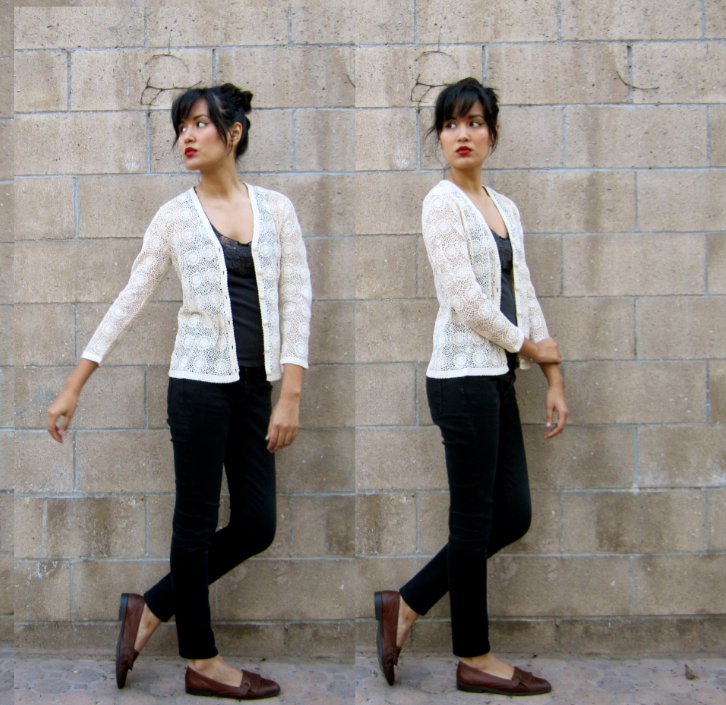 Ivory crochet cardigan XS-S (
HERE
)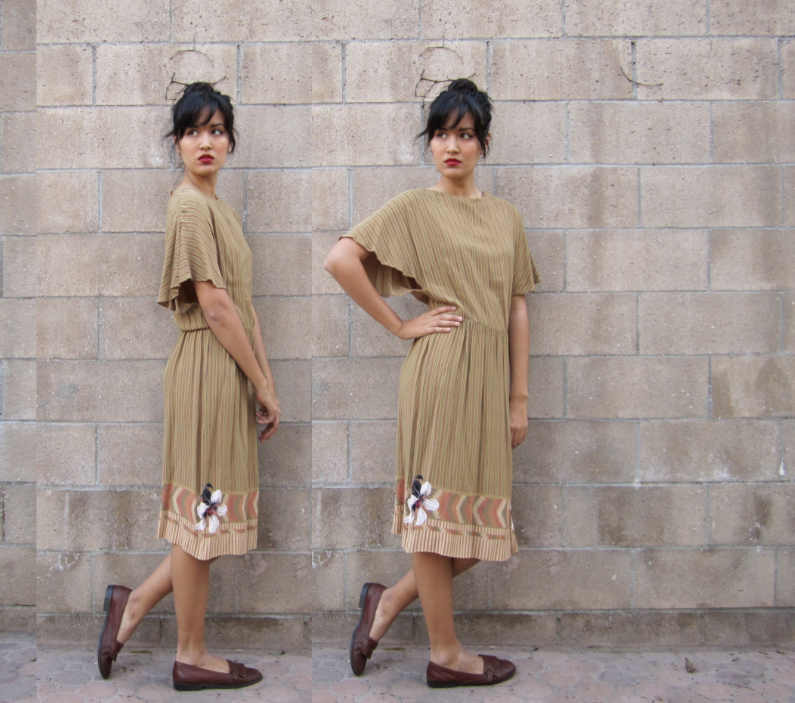 Light mustard brown striped sundress with butterfly sleeve and ikat and floral border S-M (
HERE
)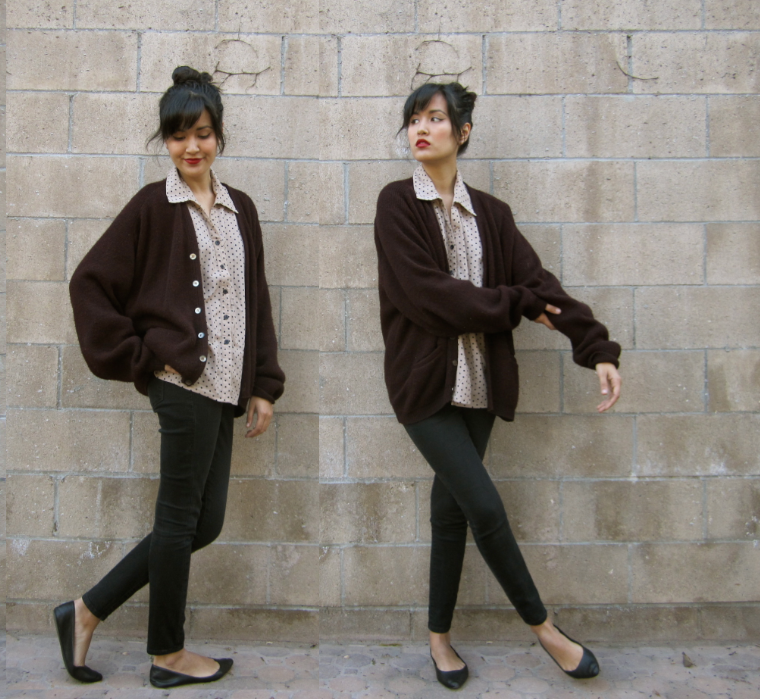 1960s Deep burgundy oversized grandpa cardigan S-L (
HERE
)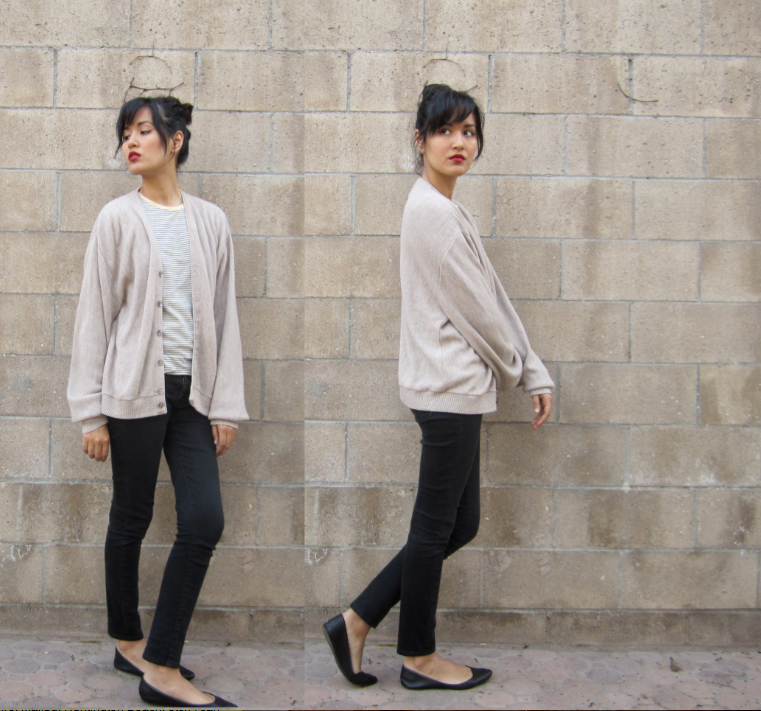 Beige oversized grandpa cardigan S-L (
HERE
)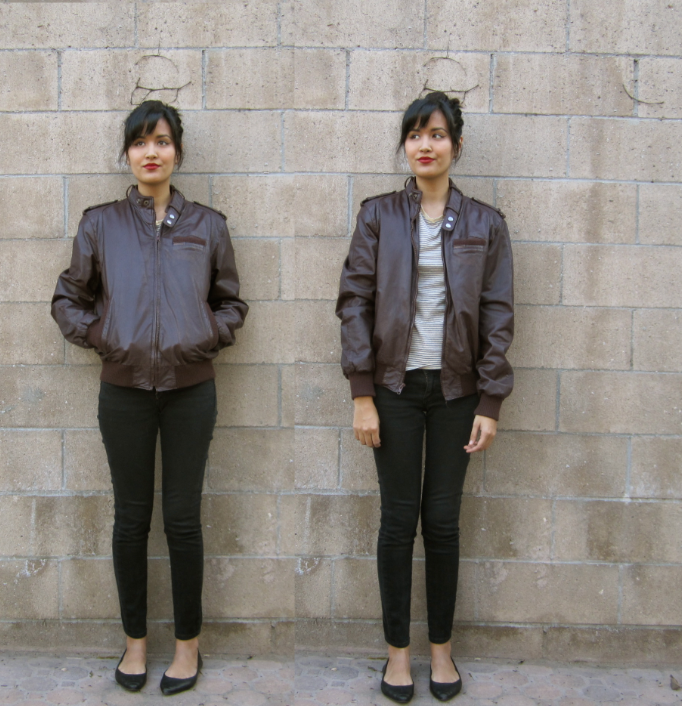 1980s faux leather Members Only-style deep brownish/red jacket. Unisex, Mens S, Womens M (
HERE)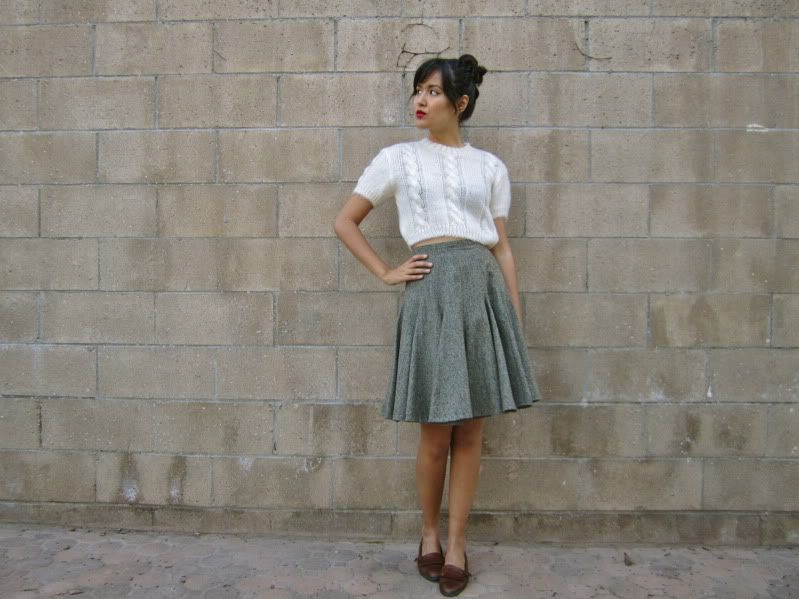 Ivory mohair cable knit crop top short sleeve blouse XS-S (
HERE)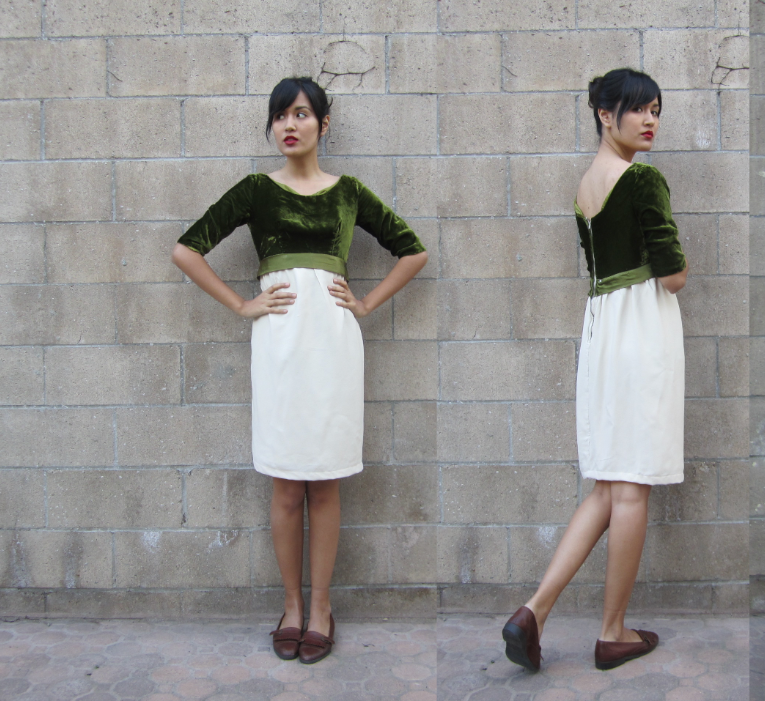 1960S clover green velvet and ivory cocktail dress S-M (
HERE)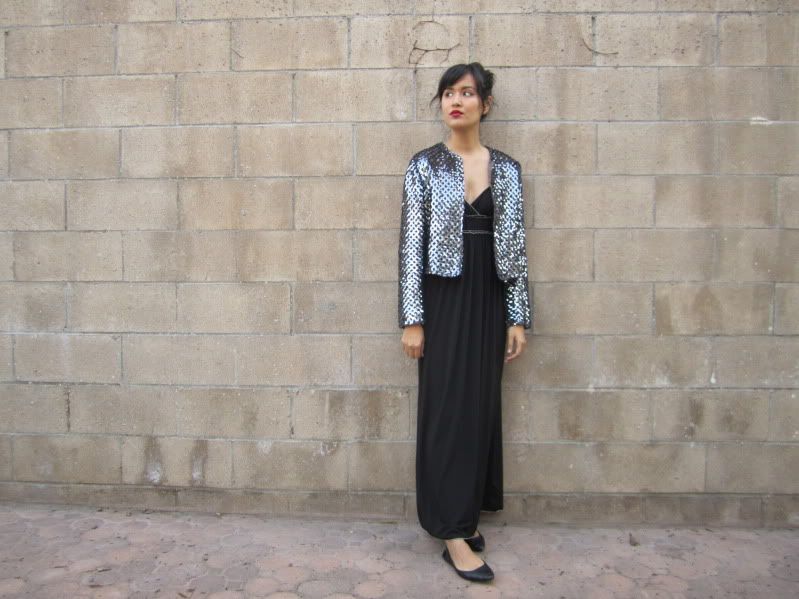 Gunmetal gray sequined buttonless and collarless jacket S-M (
HERE
)
Whew! A big update for this week! Oh and for those who wondered, jury duty was the pits--I had to come back a second day because they ran out of time. At least I didn't get assigned, though!