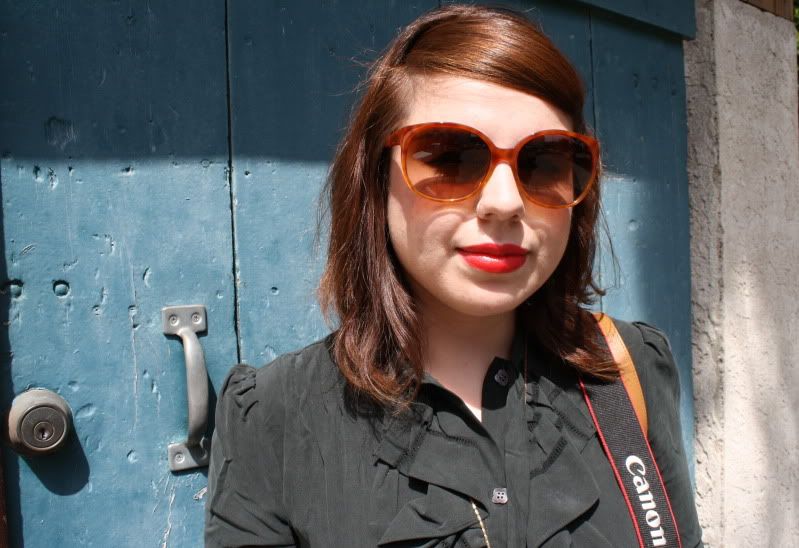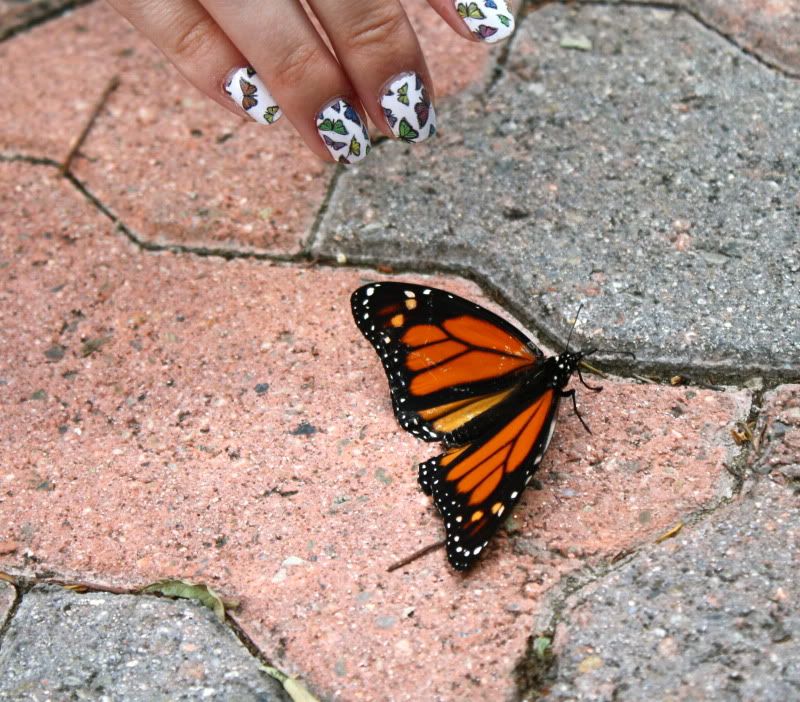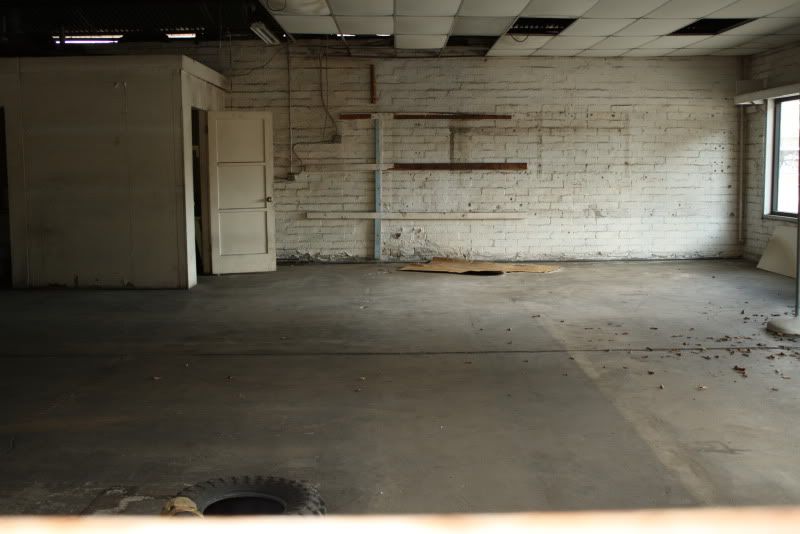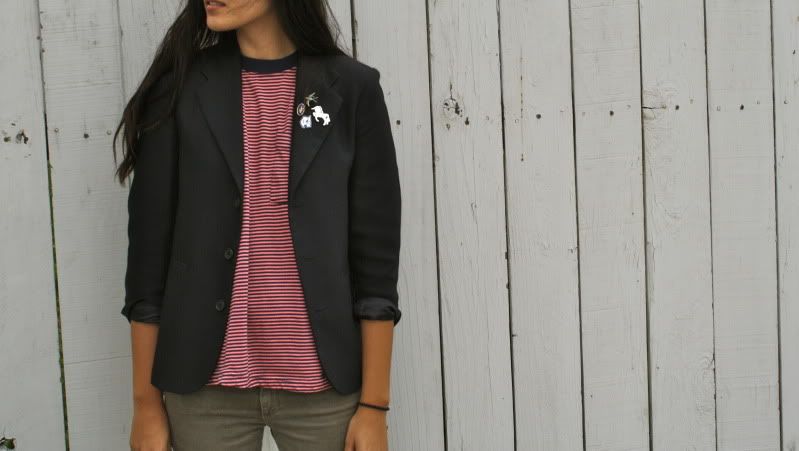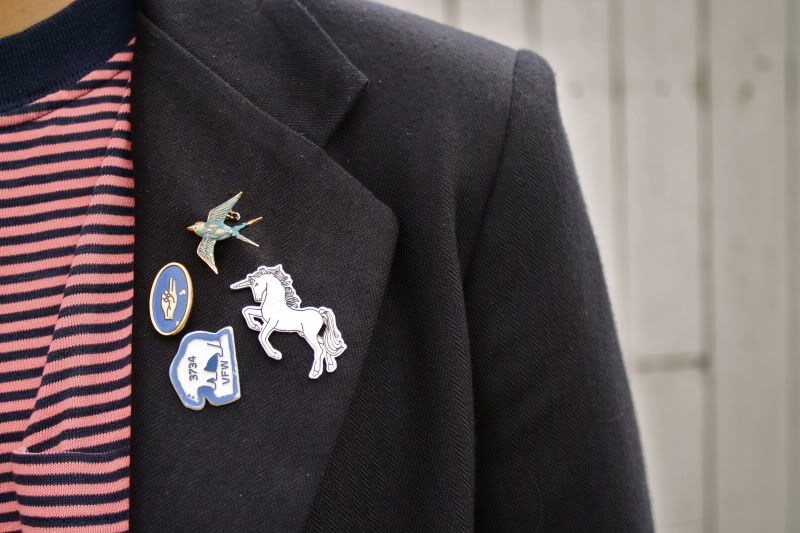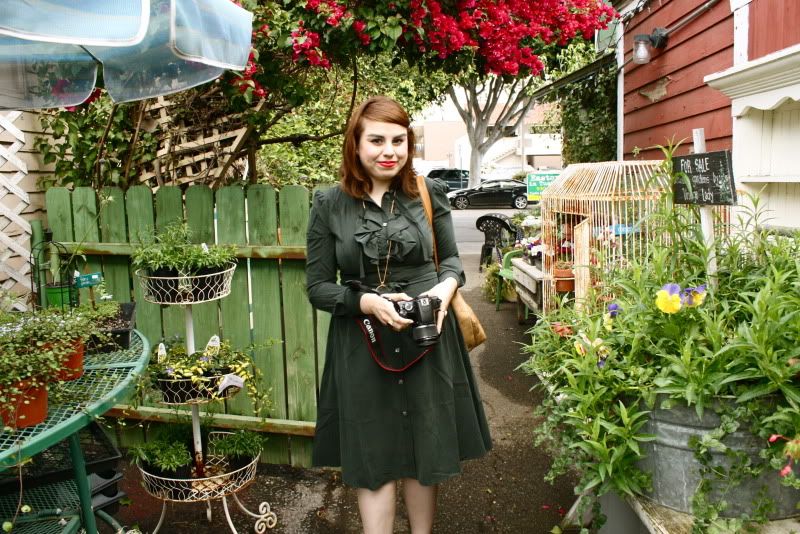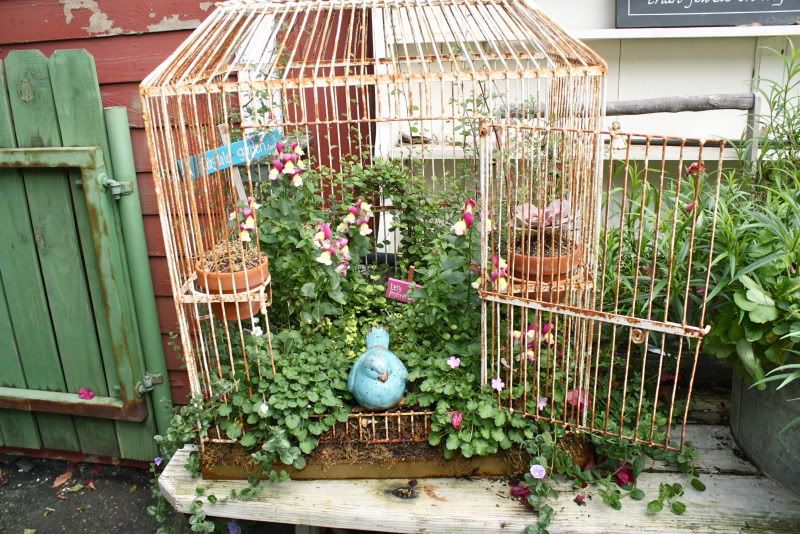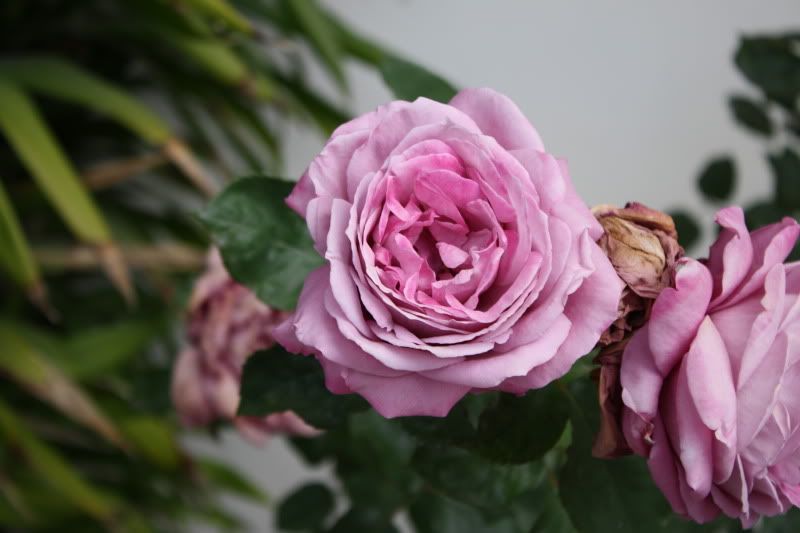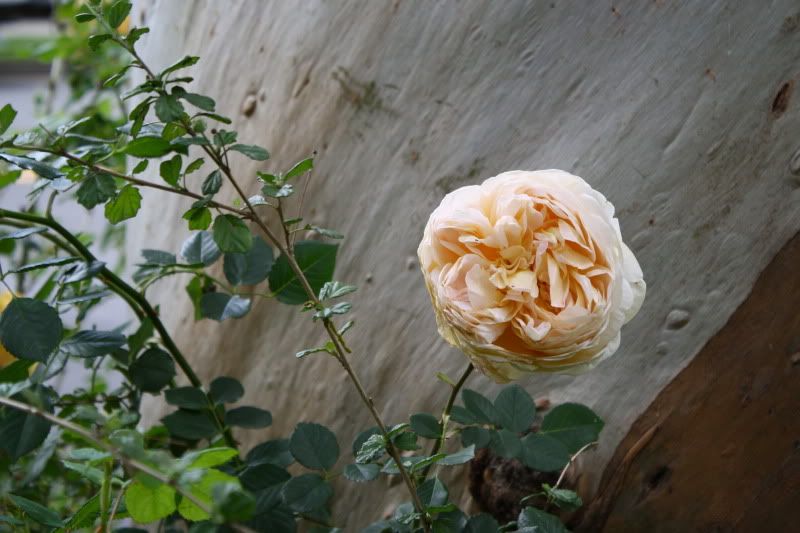 Outfit Details:
Navy blue blazer: thrifted
Striped shirt: thrifted
Various pins: thrifted
Gray pants: AG
A
nother great hangout sesh with Beatrice of Dear Beatrice, this time in Old Town Tustin. We went to my favorite cafe, Rutabegorz (highly, highly recommended. This particular location is, I think, the best one though...). My go to is always half an avocado sandwich (which they serve on the best squaw bread) and a cup of cheesy soup. It doesn't really matter what's in the soup as long as I see it's ____-cheese. This day it was potato.
After lunch we tried to go thrifting but it was a bust. The weekend is, in my opinion, the worst time to visit a thrift store which I know sucks because most people work during the week. It's always super crowded and picked through--not good. We then strolled around old town and poked around the funny little stores.
Beatrice was most certainly putting me to shame--she always looks so put together and great! I was keeping things pretty casual since I was feeling lazy that day.
Store update!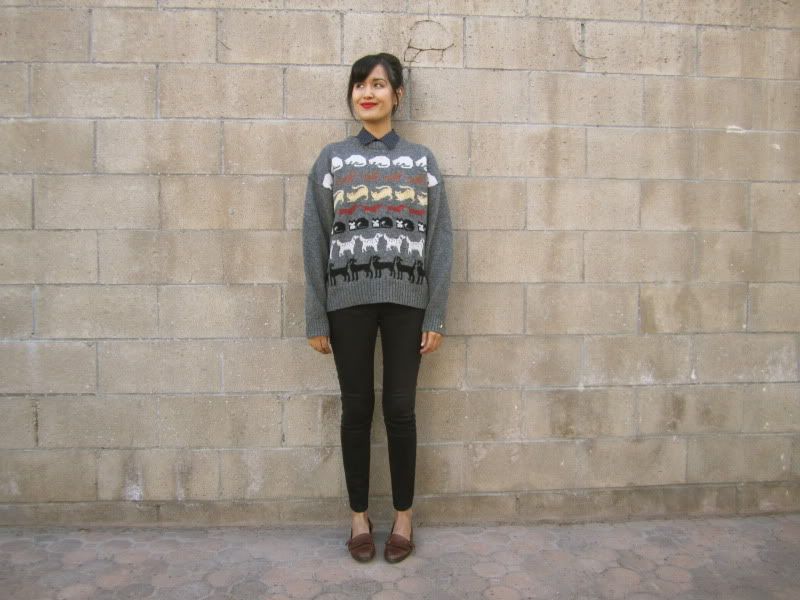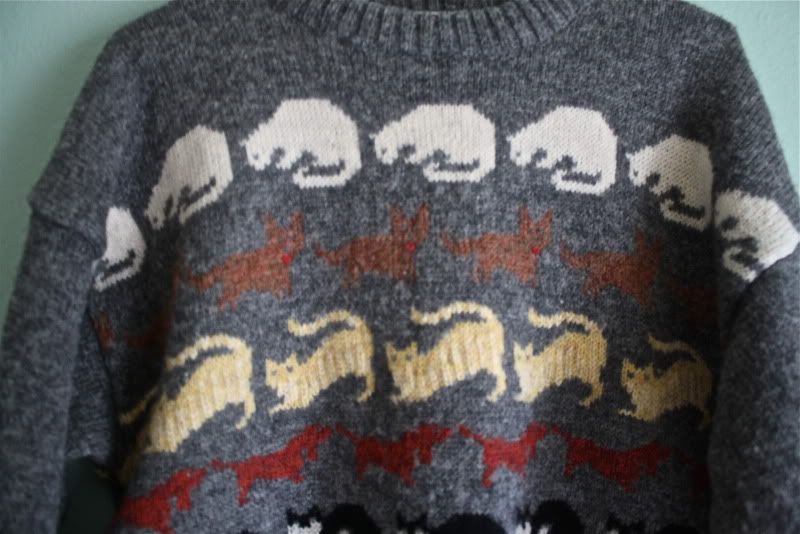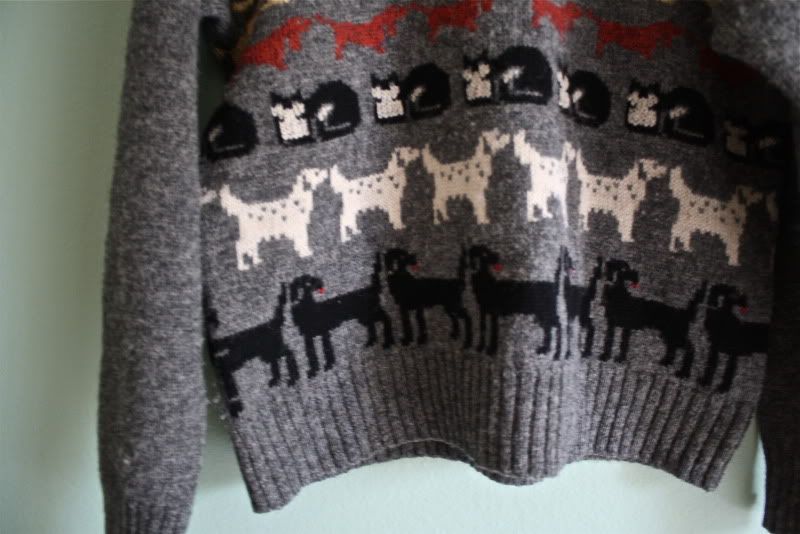 The best sweater! Gray wool crew neck sweater with a pup and kitten print! S-L (
HERE
)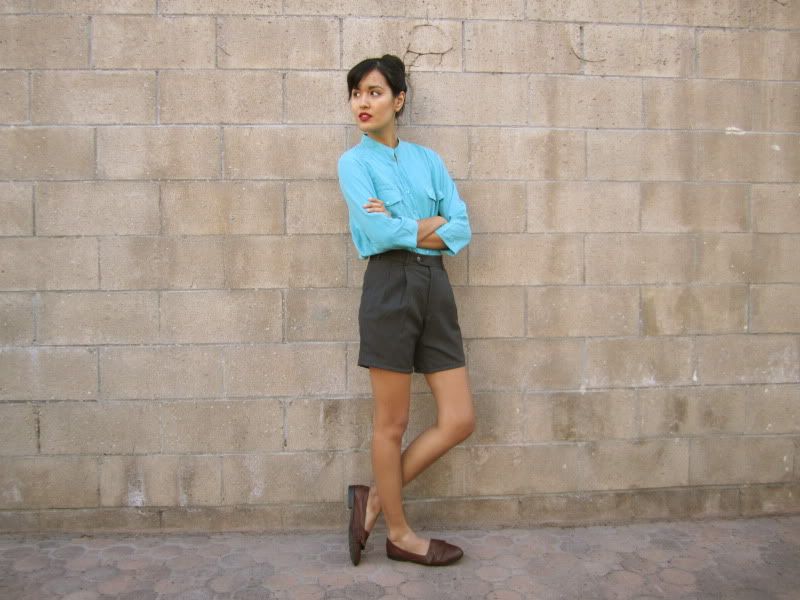 Turquoise pure silk blouse XS-S (
Here
)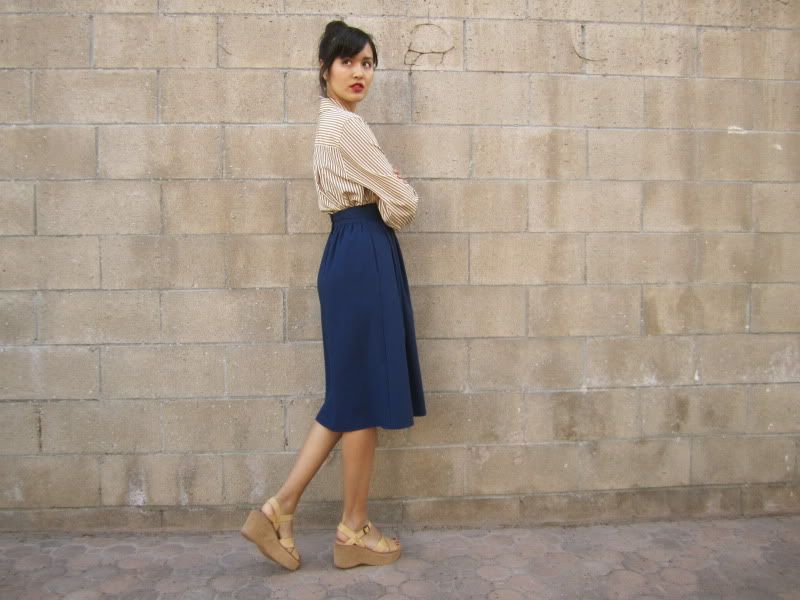 Honey brown vertical striped front flap pocket button up XS-M (
here
)
1970s navy blue high wais knee length full skirt XS-S (
here
)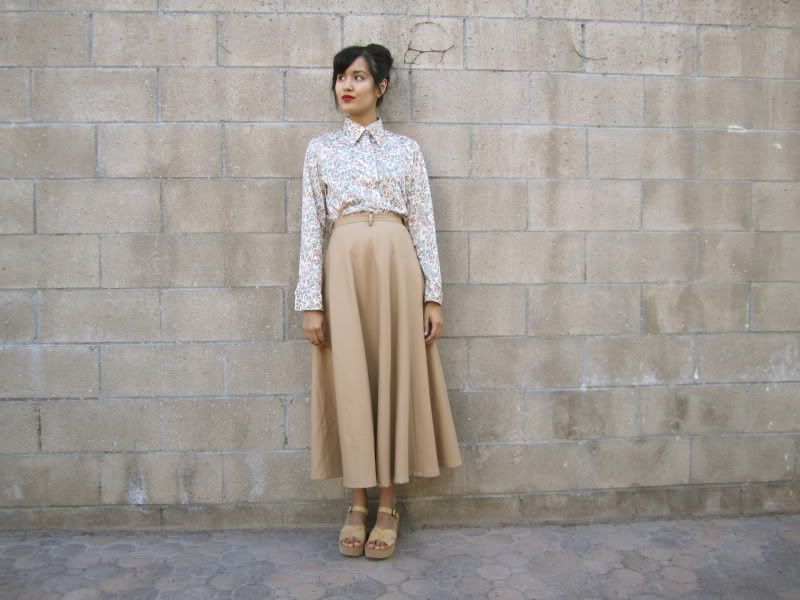 1970s muted floral button up XS-M (
here
)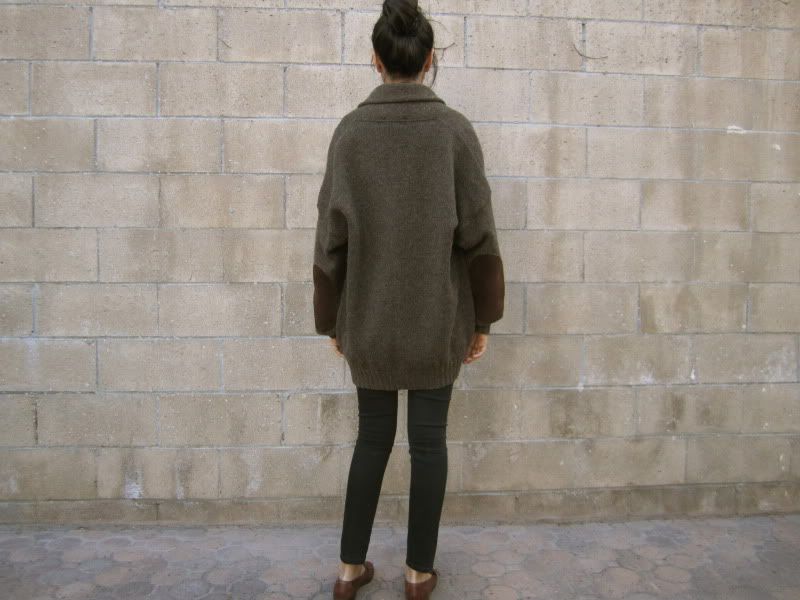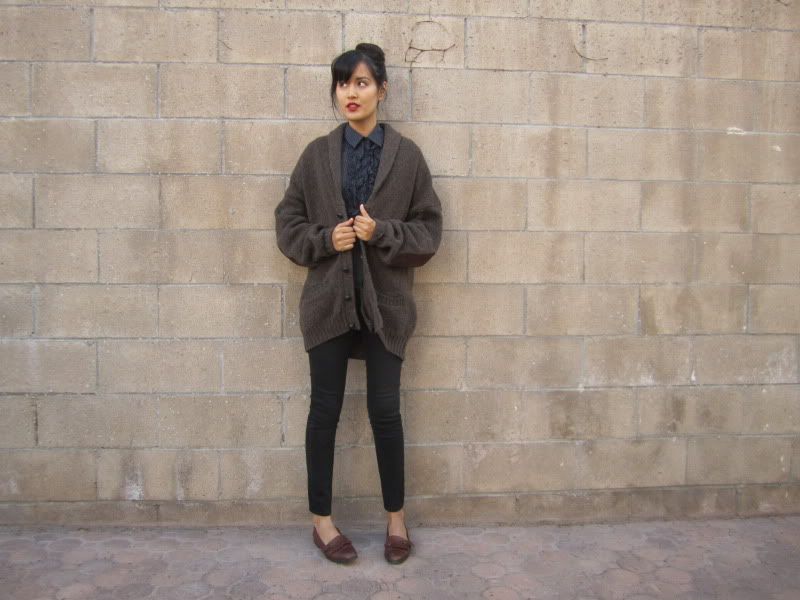 Unisex brown wool oversized shawl collar cardigan with brown suede elbow patches S-XL (
here
)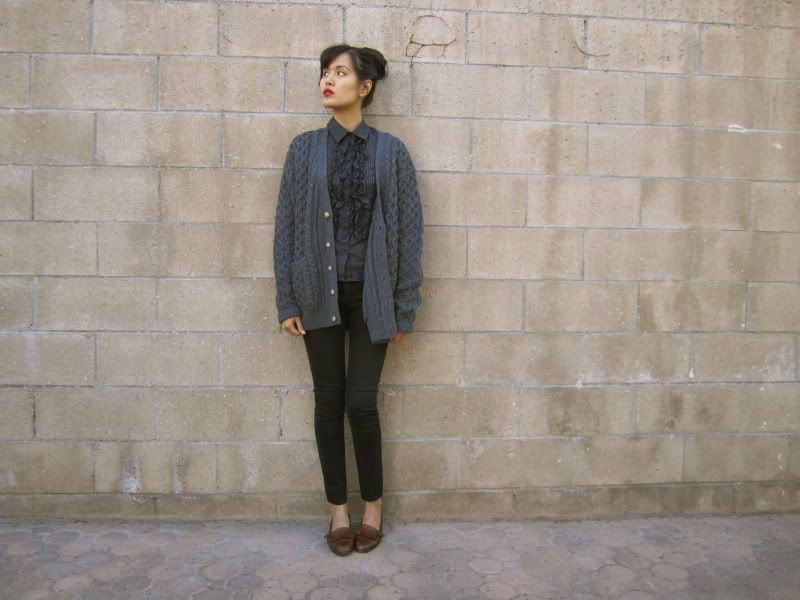 Gray wool cable knit/fisherman oversized grandpa cardigan S-L (
here
)
L
astly I just wanted to give a huge THANK YOU!! to everyone who left a comment about places to see/eat/experience in my last post.I know that I could easily google things to do but I trust your judgement more than I do some random Trip Advisor review ("the Eiffel tower...a must!"). I will be blogging/chronicling my adventures so stay tuned for that! Also if you have any more tips, I'm definitely all ears :)