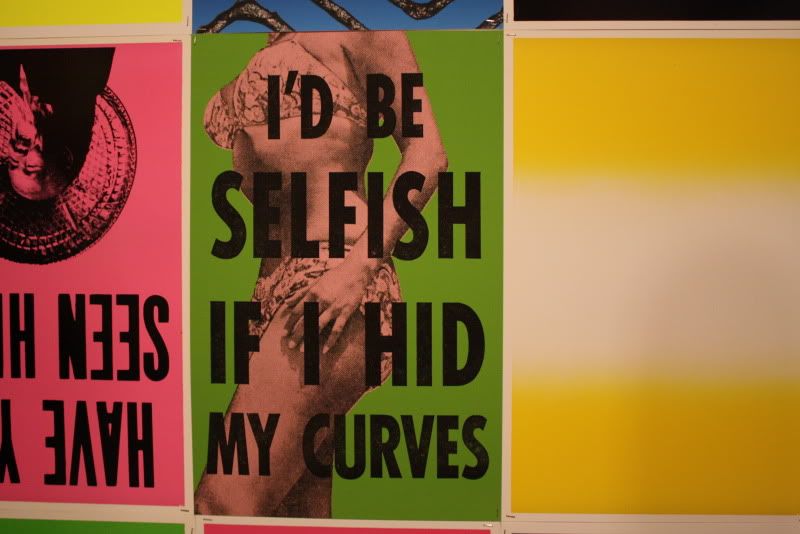 I
'll keep the commentary flowing through the photos (all ~60 of them) but this is what I did last night. The MOCA had a huge artist's opening for the street art behemoth that is, "Art in the Streets". Overseen by Jeffrey Deitch and curated by Aaron Rose, Robert Gastman, and Fab 5 Freddy, it was truly stupendous (and I rarely use that word). I suppose having established artist friends has it's perks---Grant and I get to ride their coattails to the top! Kidding (but not). Our friend Ed Templeton was one of the artists in the show so that's why we got to go to the special opening. Anyway, the show was a visual wonderland and quite overwhelming (in the best way possible). If you live in Southern California you really should be seeing this show, it's unbelievable. But enough back story--on to the art!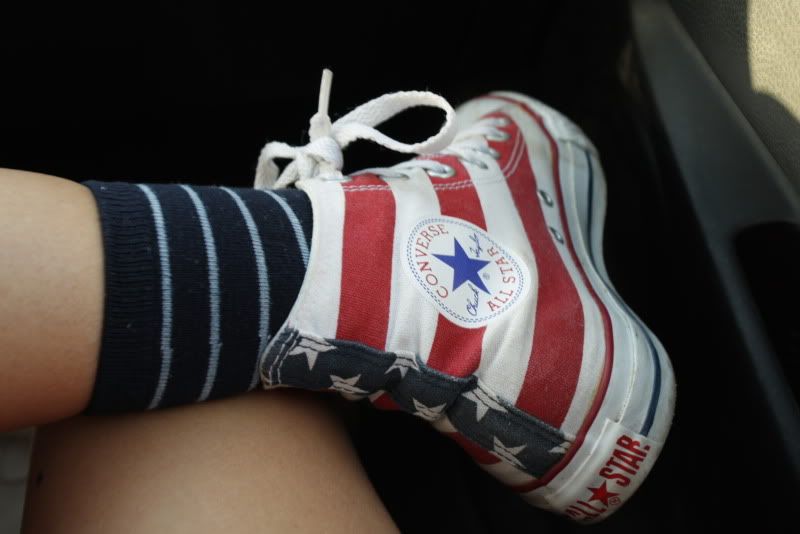 Ok but before the art, my footwear of choice for the night. There were A LOT of fashionistas/fashionistos in attendance and it certainly made for good people watching. Peacocking was in full effect, I wonder if they've seen
The Pickup Artis
t?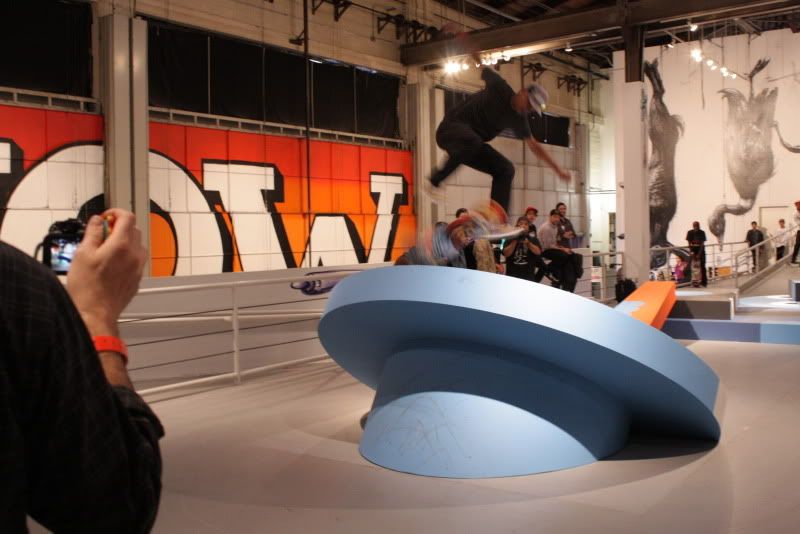 When we got there the Nike SB team were doing a quick demo.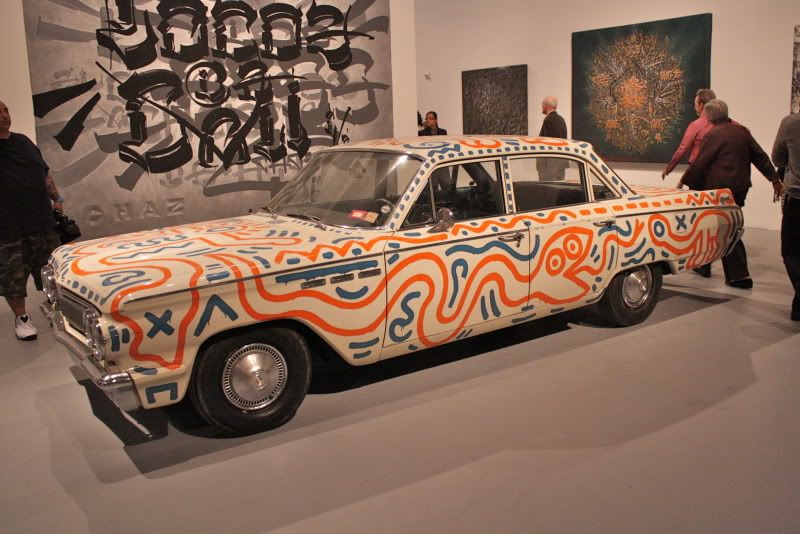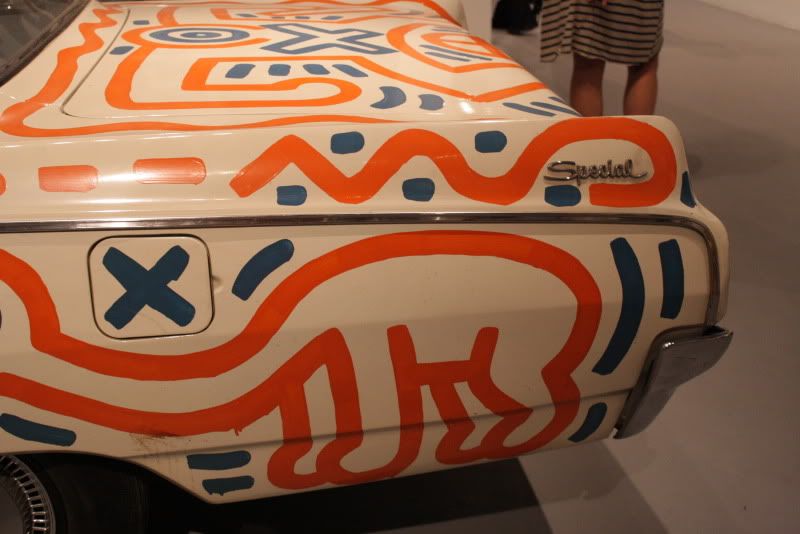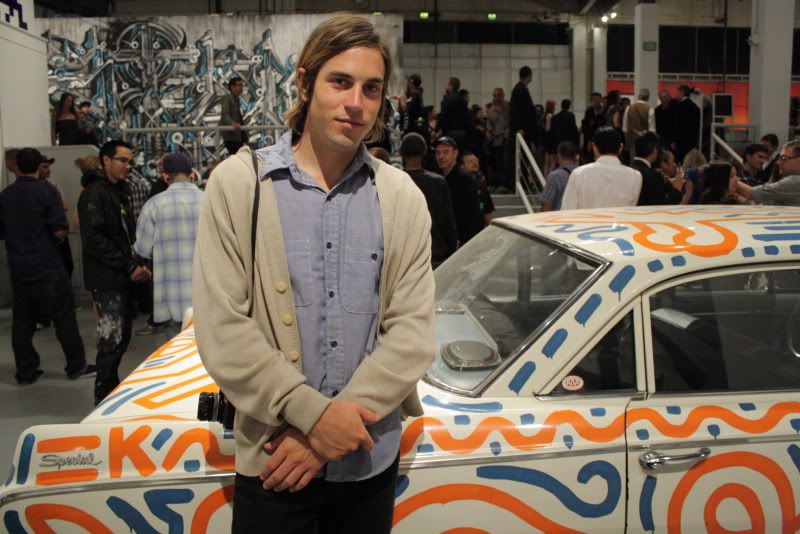 A Keith Haring piece. I'm usually not a big fan but I really liked this.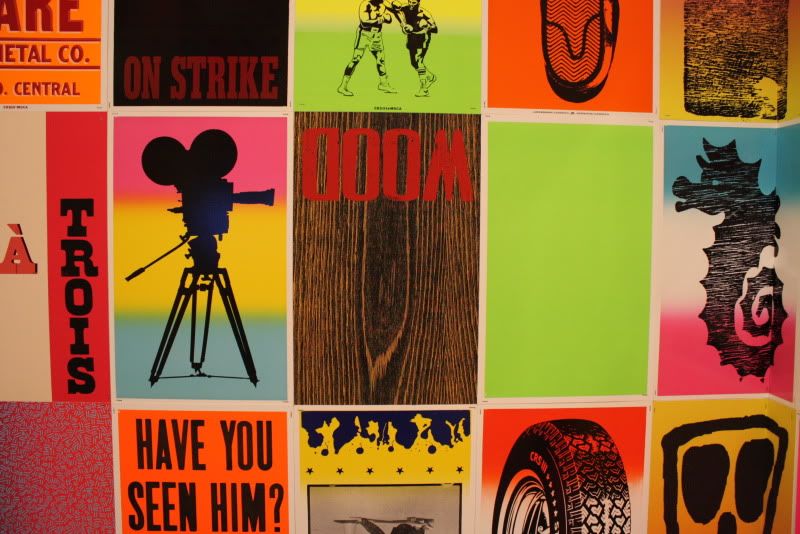 More
Stecyk
. Just to have ONE of those posters would be a dream.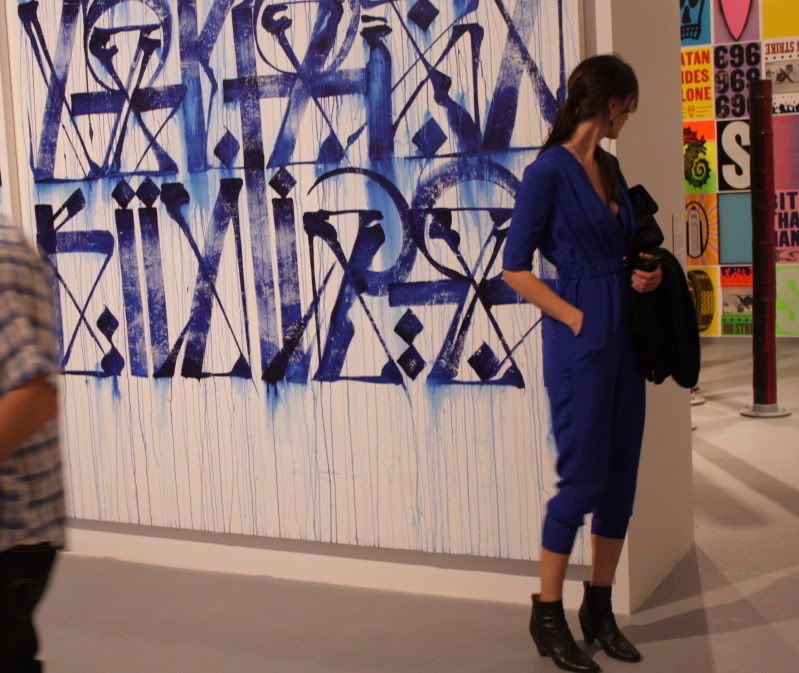 This lady was just too perfect. Surely she fully knew what she was doing when she was standing by this section?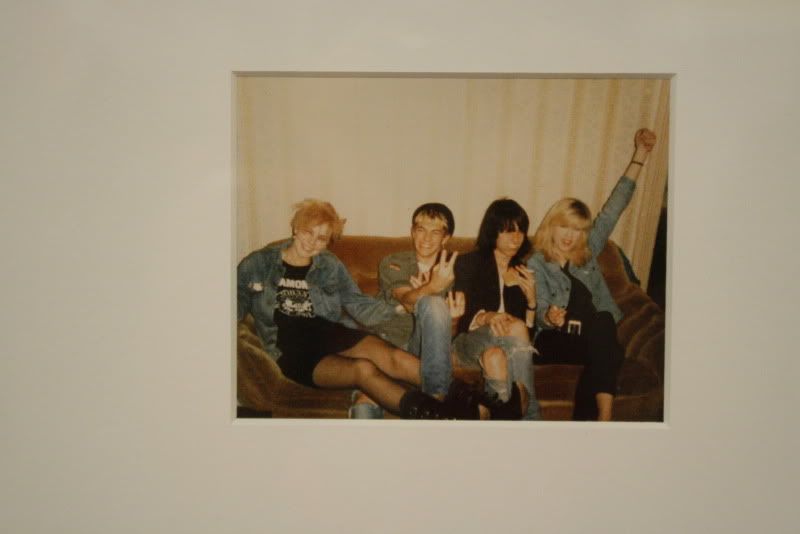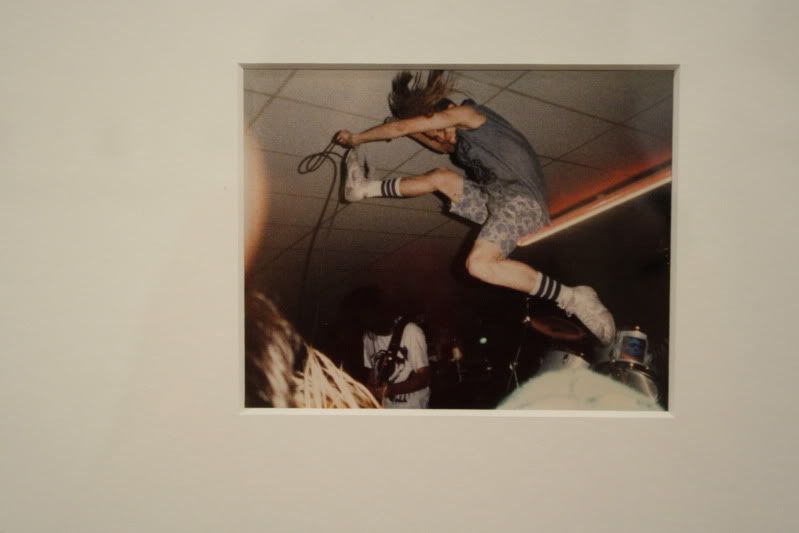 Finally some Terry Richardson photos that I can get behind.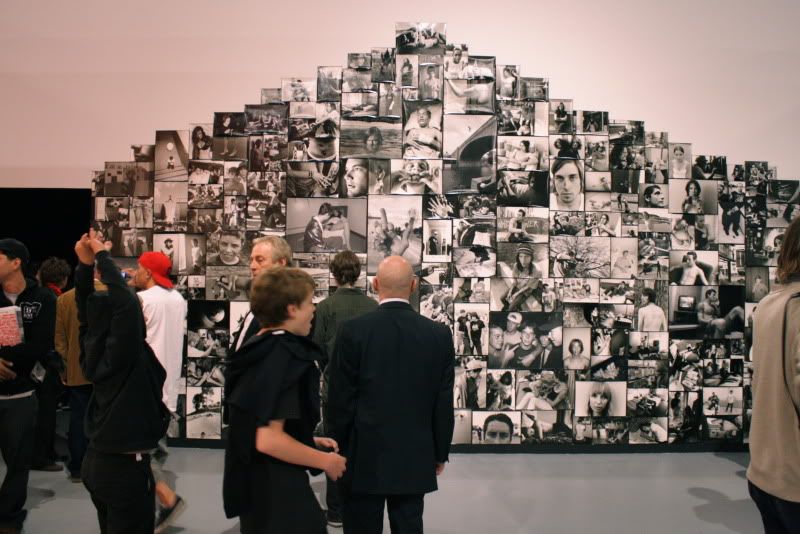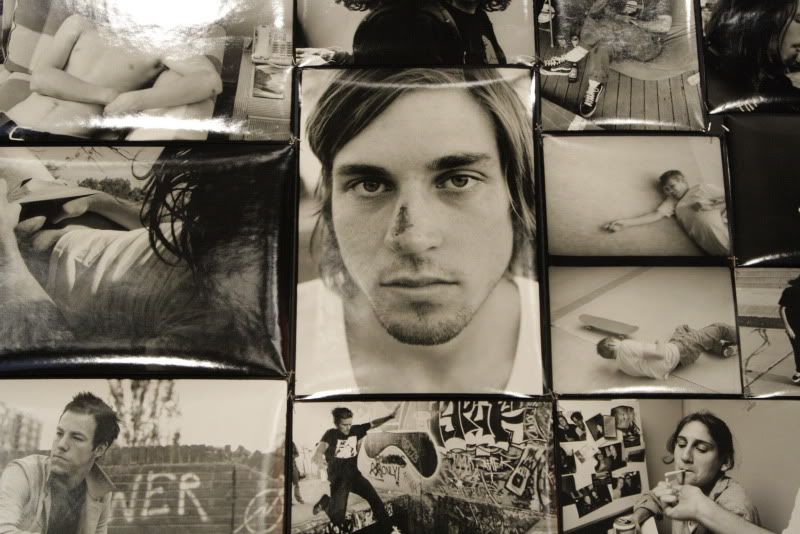 Looky who's handsome (if not scabbed)
mug
made the cut.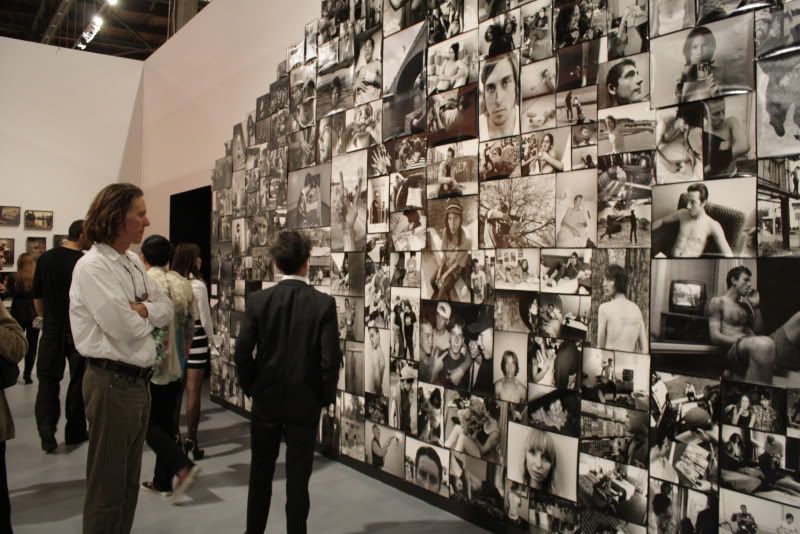 Snapped! The
artist
in front of his work. Lots of people were interfacing with the art and I overhead copious compliments on his piece. Note the
Toy Machine
pawns waiting in the wings.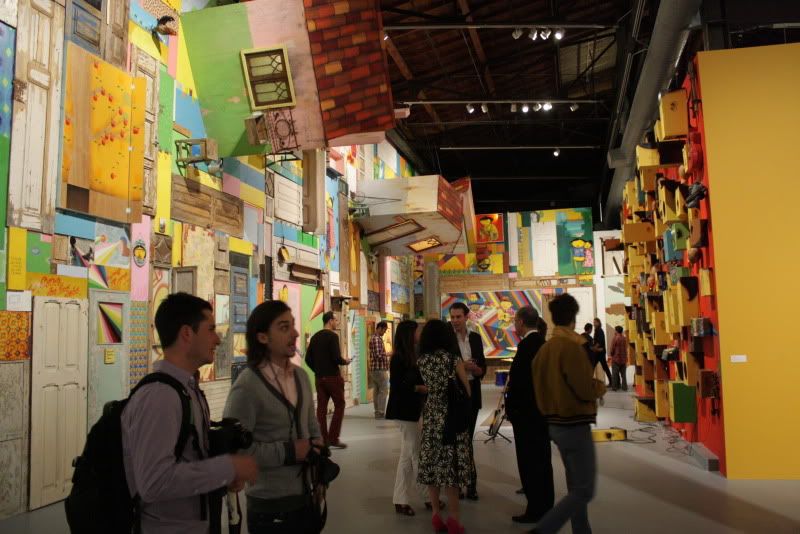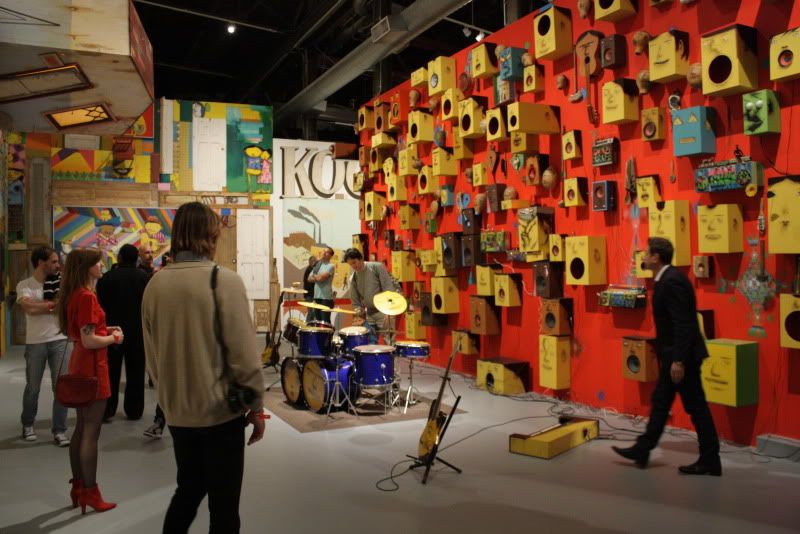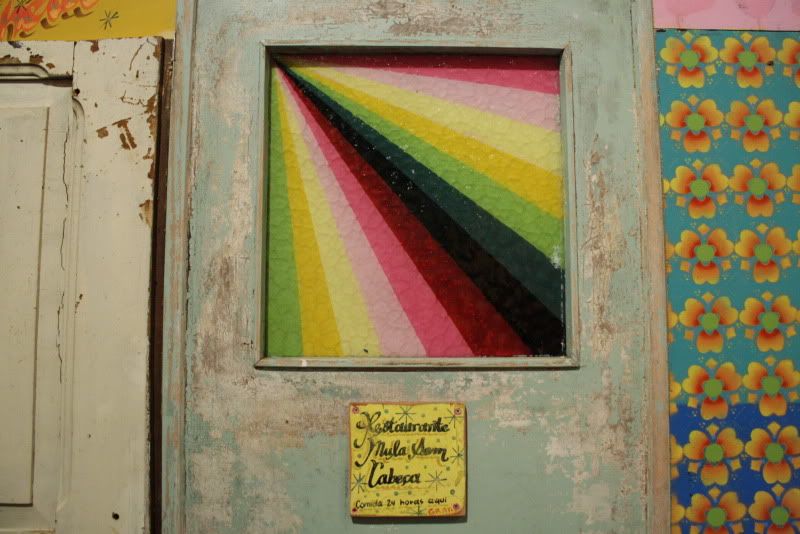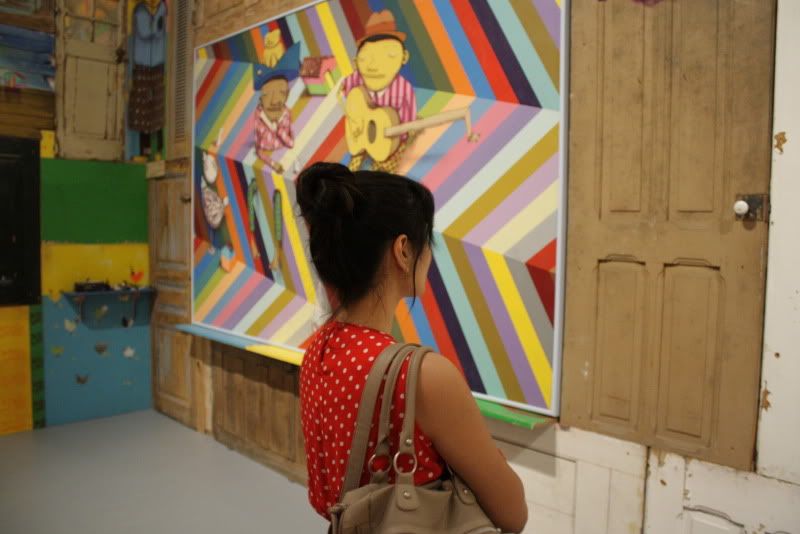 These photos do this section little justice. Probably my favorite part of the show (even better than the Banksy section IMO) by Brazilian identical twin brothers
Os Gêmeos
. So much detail (and I'm a SUCKER for detail work), they literally filled the space top to bottom and those walls we're really, really tall! I loved the color palette, the usage of weathered looking windows/doors, small toys just hanging out on random ledges, the quasi folky/rustic thematic elements found in the work....I can go on. Amazing.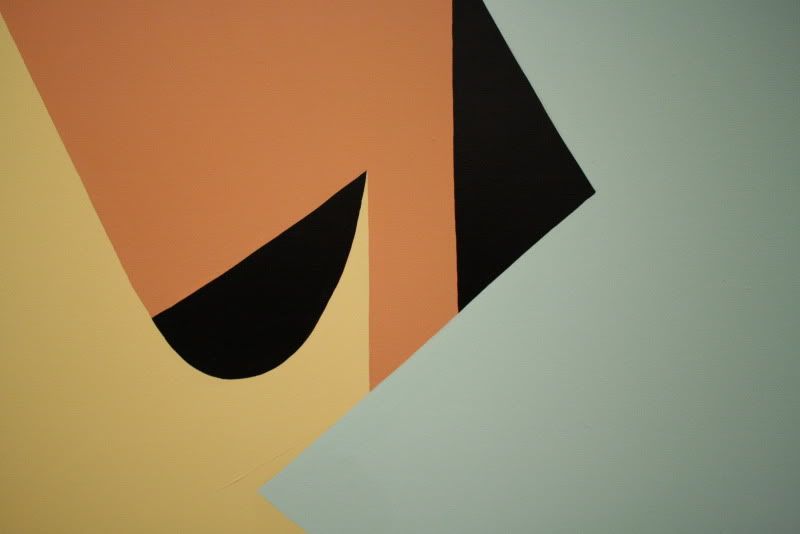 **Margaret Kilgallen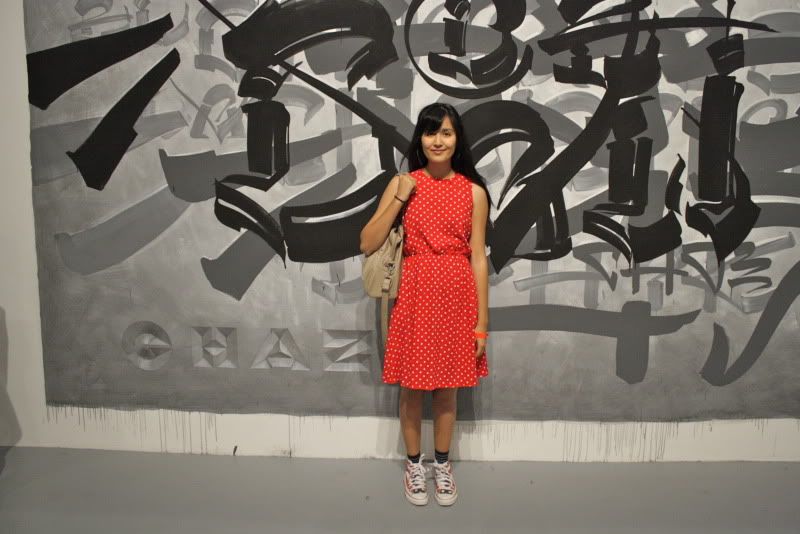 A lightning quick outfit depiction. Polka dot dress: thrifted, Bag: Target, socks: Target, American Flag Converse: Ebay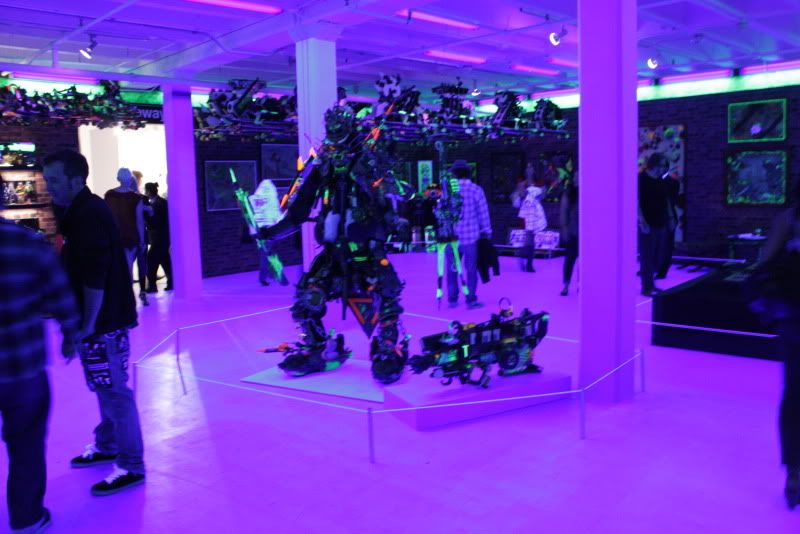 This room was crazy.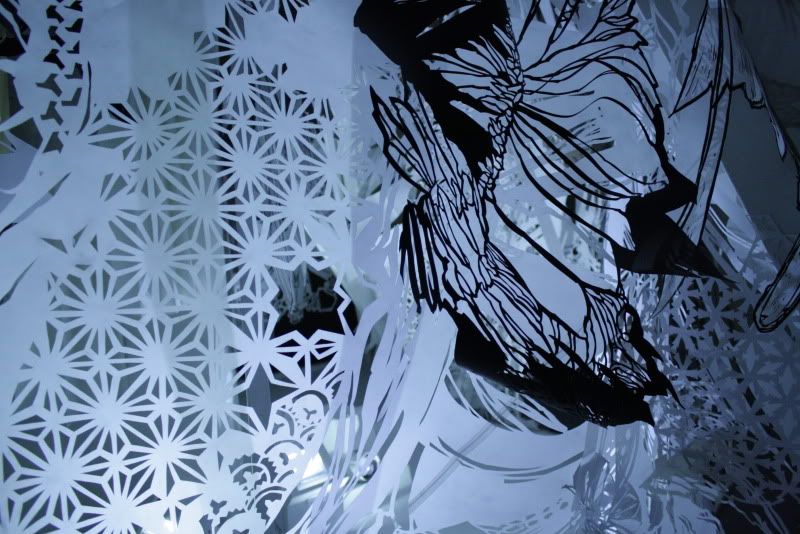 It was hard to take a photo of the whole piece, but imagine walking into a huge white teepee sort of contraption and having a beautiful, intricately cut paper piece, that extends floor to ceiling, greet you in the center.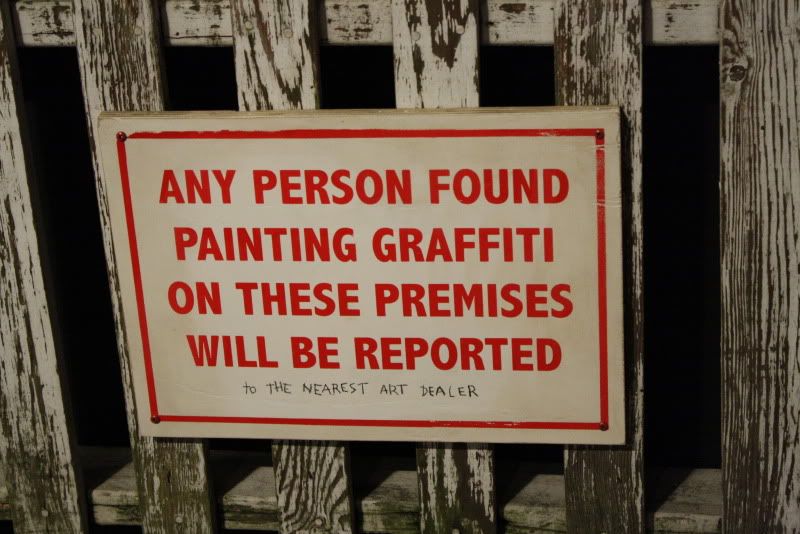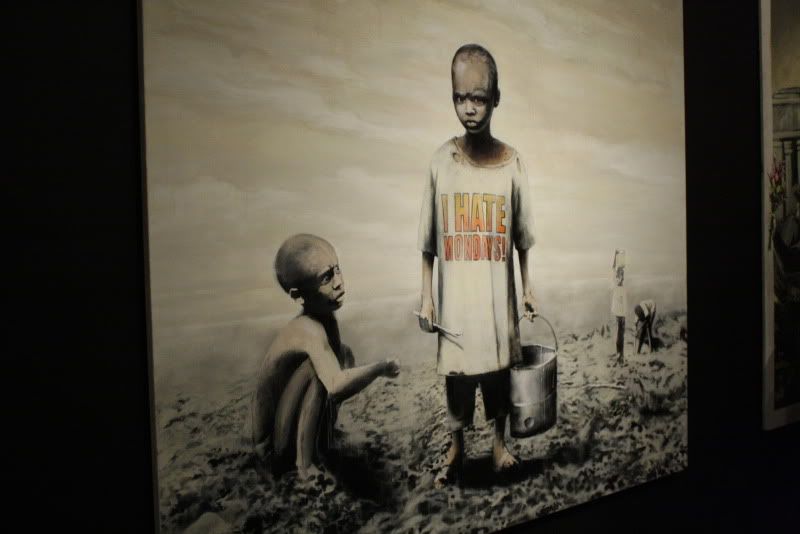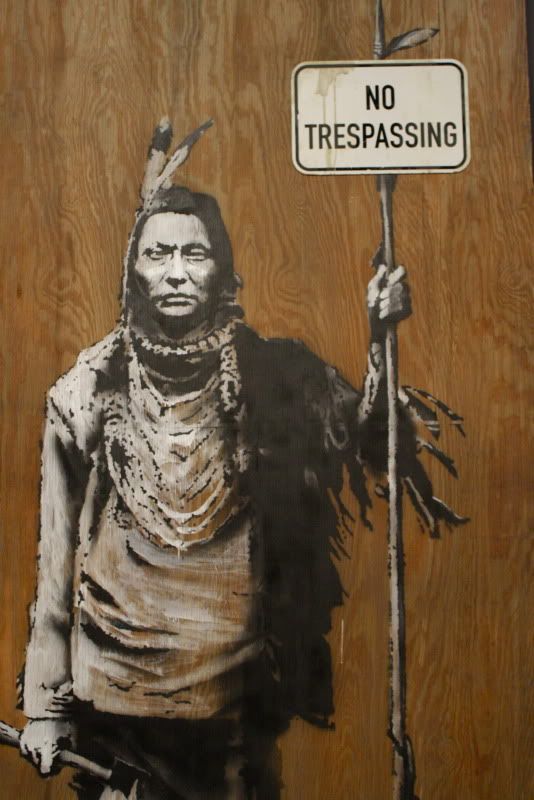 For all I know, Banksy was probably there at the opening people watching. The man does have the best sense of humor. Also, if anyone has seen Exit Through The Gift Shop, I guess that Mr. Brainwash guy was at the opening too and people we're just refering to him as, "Mr. Brainwash"...give me a break. WE KNOW YOUR BACK STORY, THIERRY.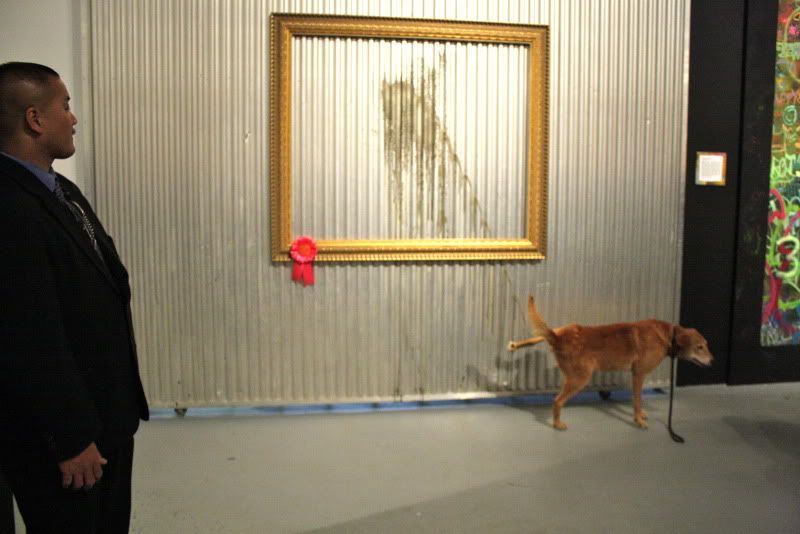 Pretty much.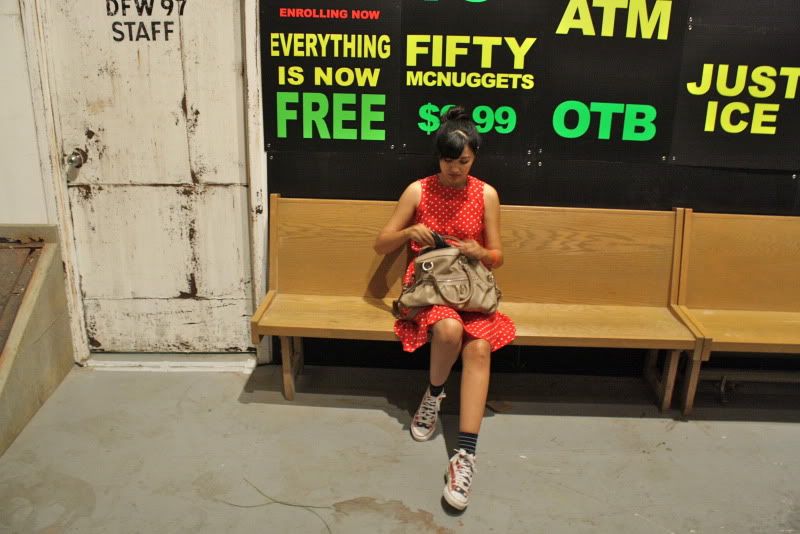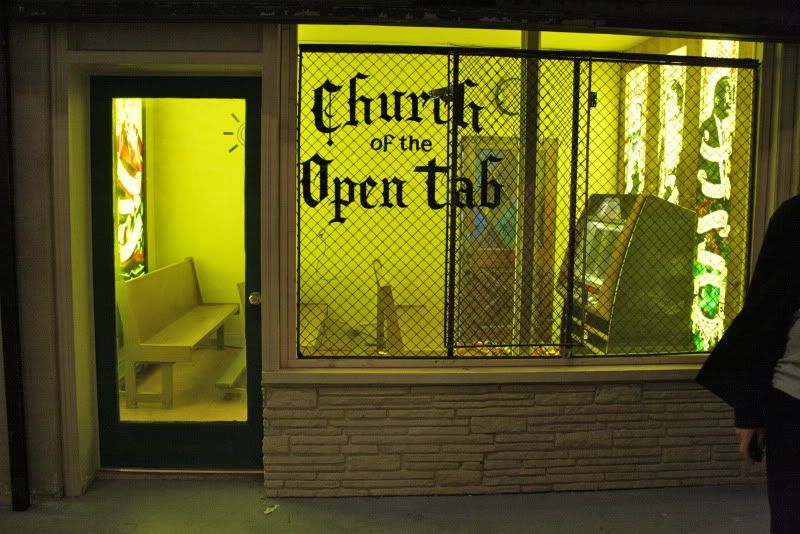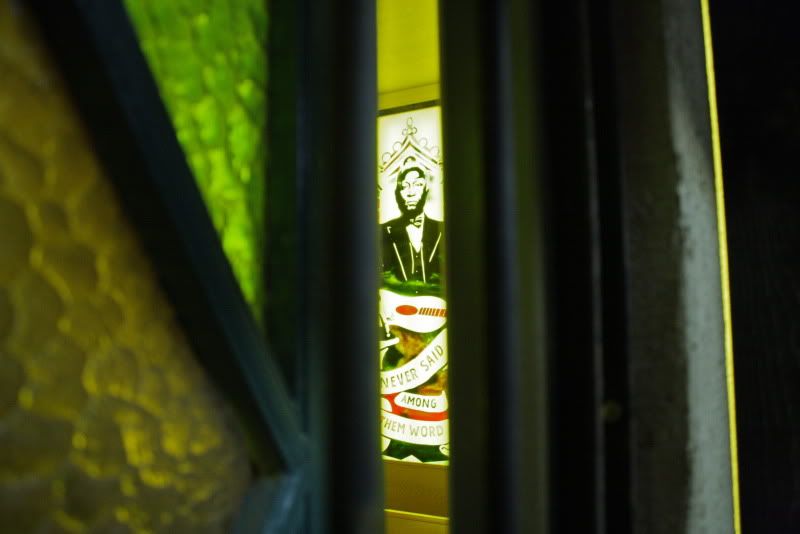 A lot of the installations were insane--like true to life recreations of corner stores/bodegas/ etc.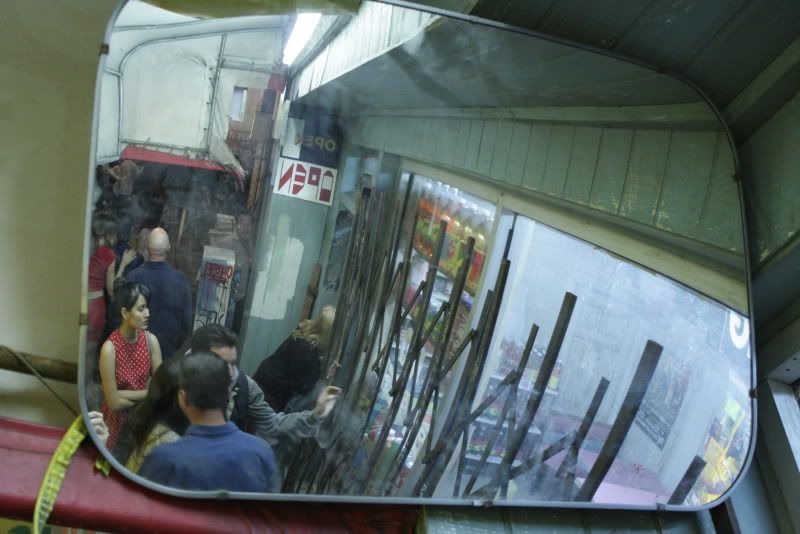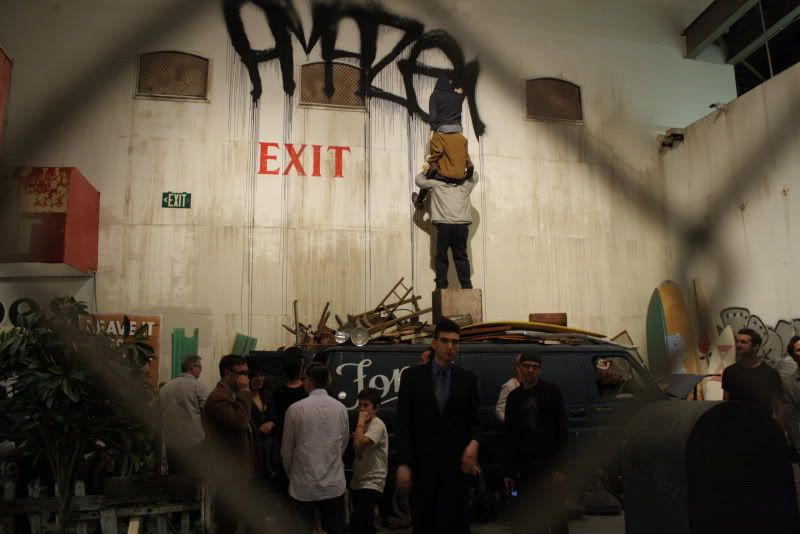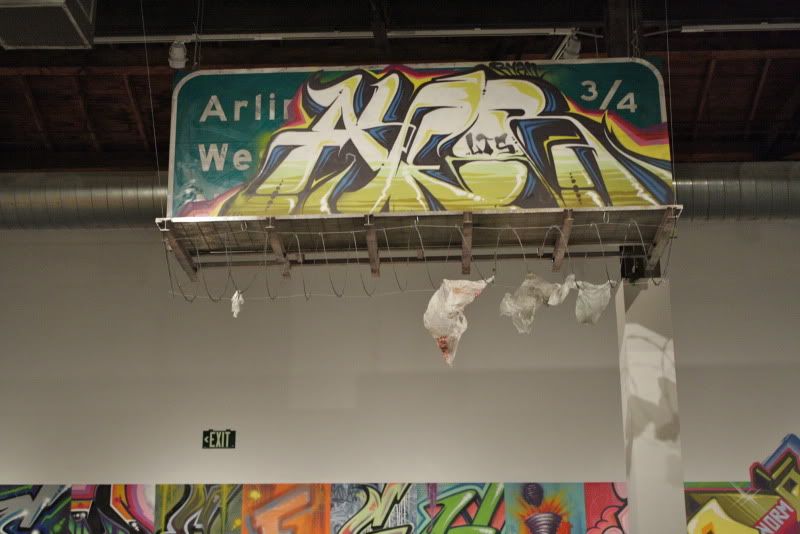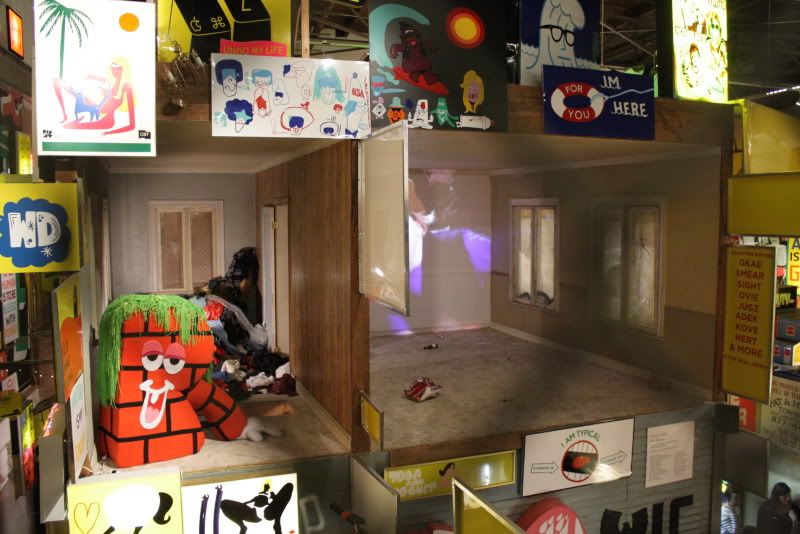 To give you a an idea of the size of this piece, look in the right hand corner and compare the people.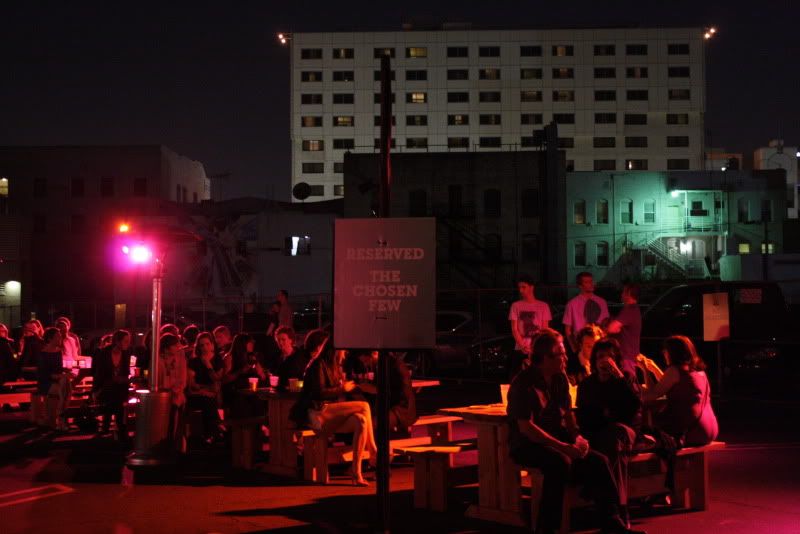 Ha. A quick sojourn outside for crudites and some sort of gorgonzola/date cheese log. Grant indulged in the open bar and I watched people full on steal bottles of wine. Sketchy crowd.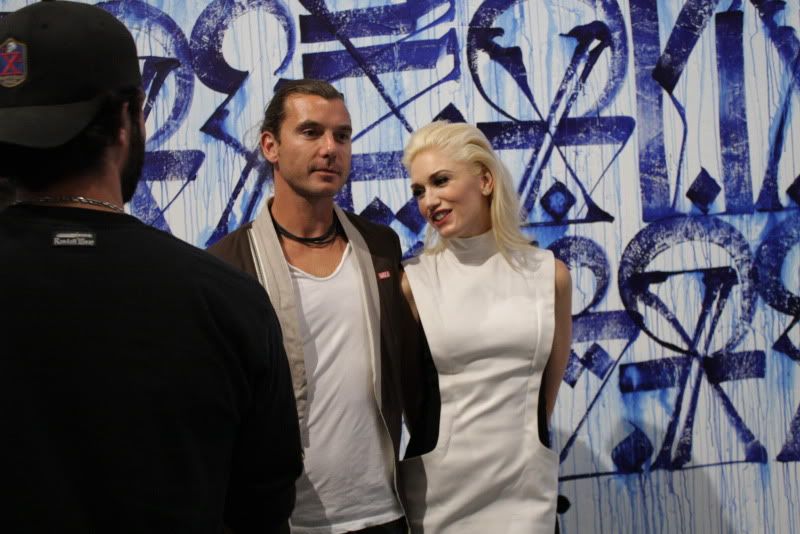 Bam! Gwen and Gavin. This event was pretty star studded but I must be oblivious because I didn't notice anyone but members of No Doubt. The only reason I noticed Gwen was because so many people were taking her picture.
Story: I actually summoned my nerve and marched up to her, tapped her on the shoulder, stuck my hand out, and told her that I was such a fan and she was an inspiration. She was super sweet and I think relieved that I didn't ask for a photo. OC girls rep-re-sent (she's from Anaheim aka Anacrime).
Other celebs that were there that I didn't notice:
JAKE GYLLENHAAL (!!!!!)
who was dressed very celeb goes undercover (or the Leonardo DiCaprio look) with a baseball hat pulled down over his face, Seth Rogen, Justin Timberlake (who was, I guess lookin reeaaaallll good. Eh, he's not my thing), Christina Ricci, Lance Armstrong, and probably way more people.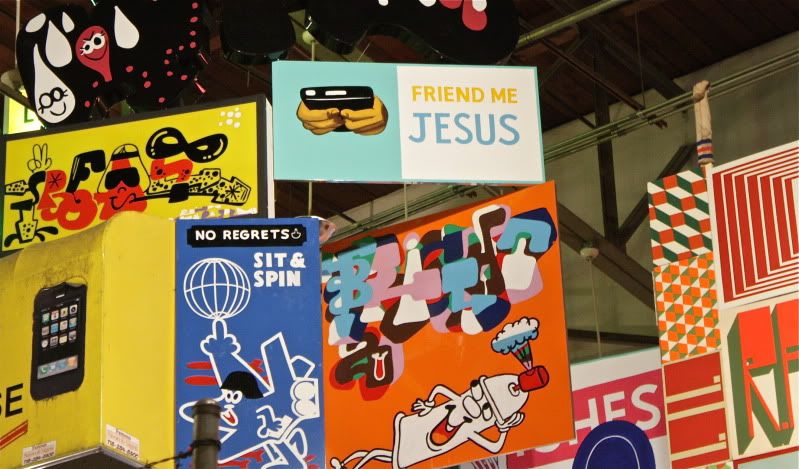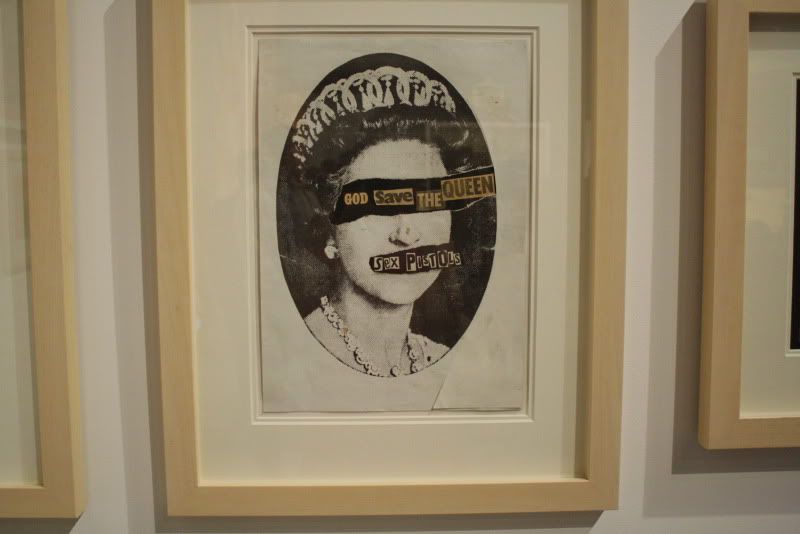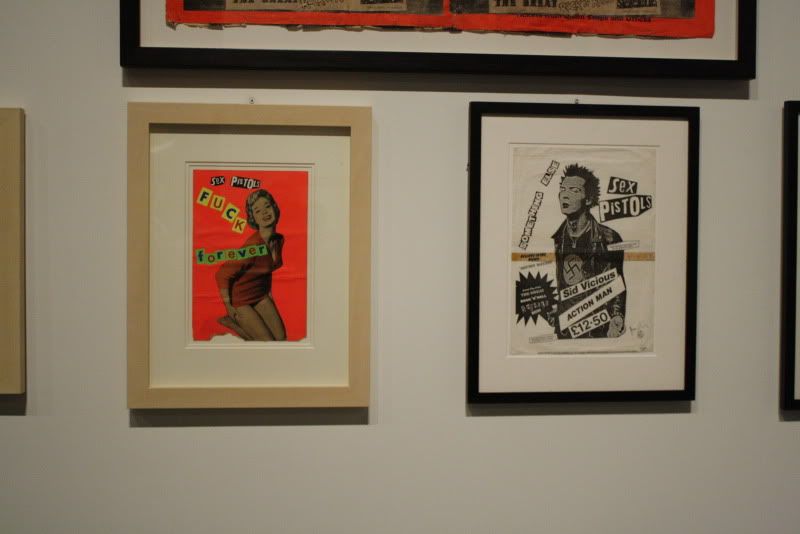 Some OG street art/ pop culture.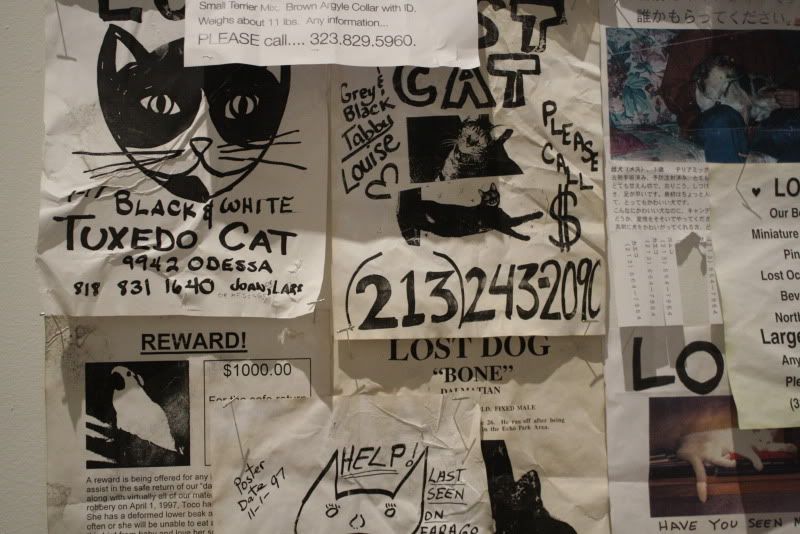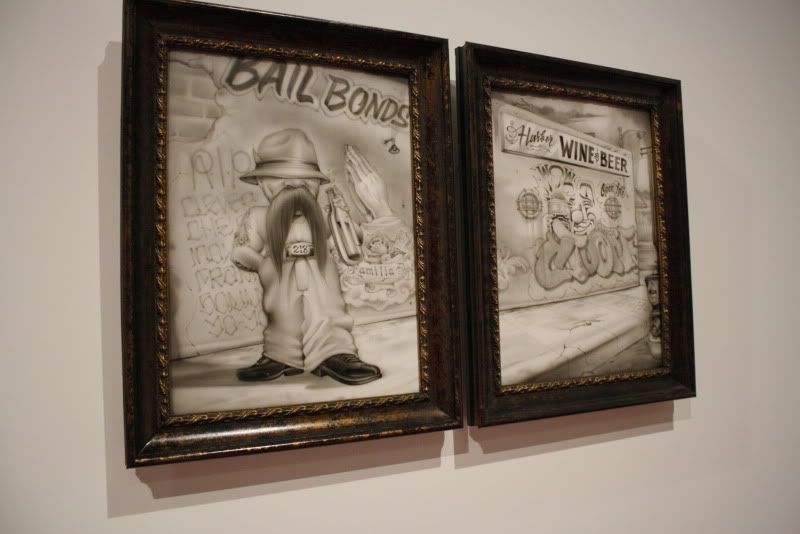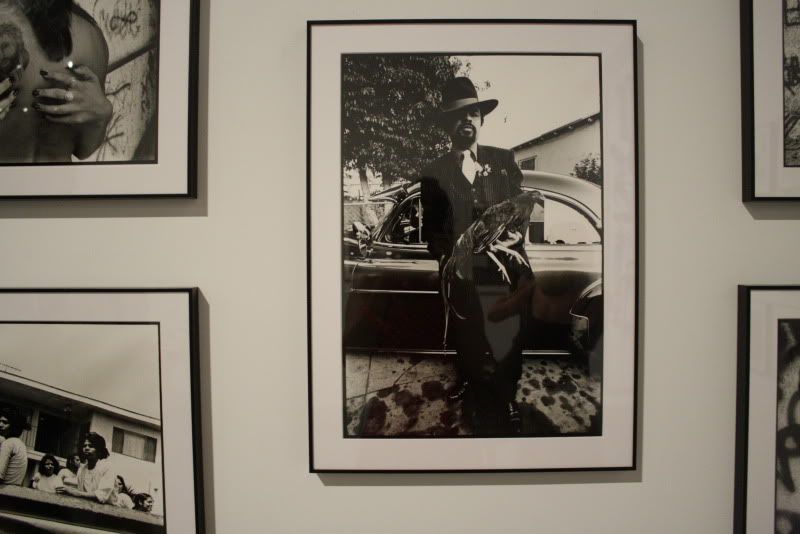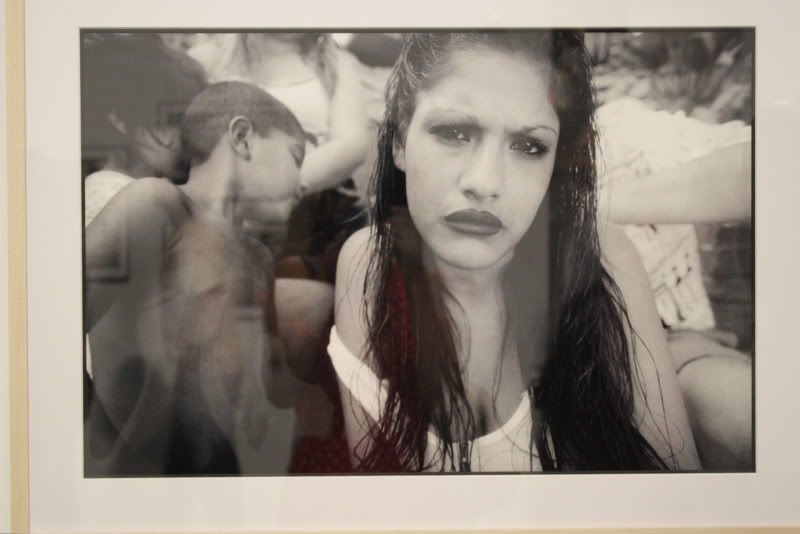 Lots of cholo/chola photos/ graffiti art. If you know me then you know that I am fascinated with the culture (see
here )
so this was really awesome to see. Sad Girl and Mousy must have been pleased.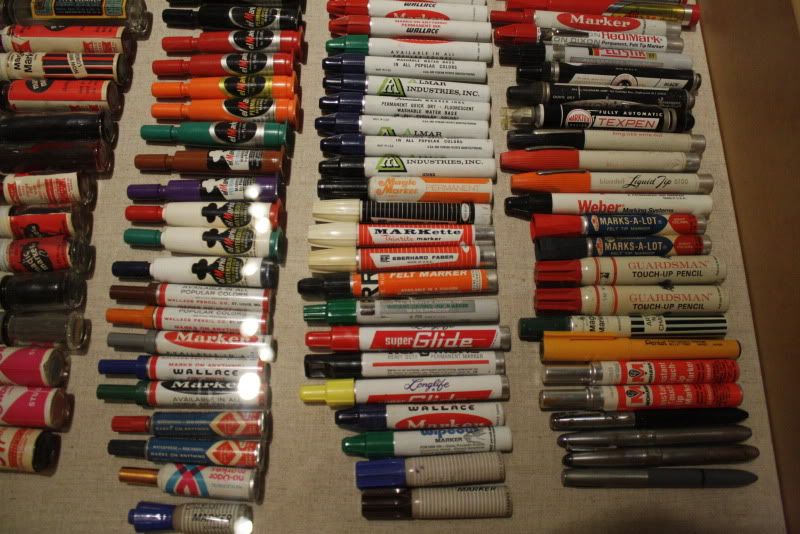 Tools of the trade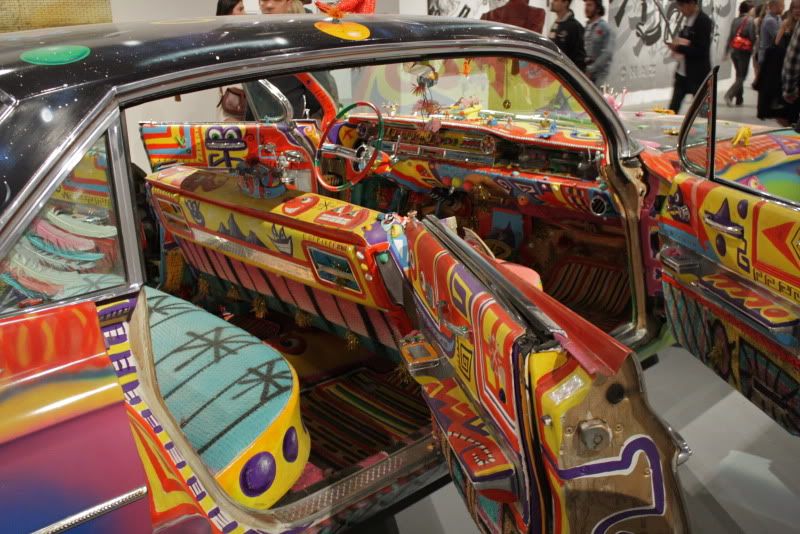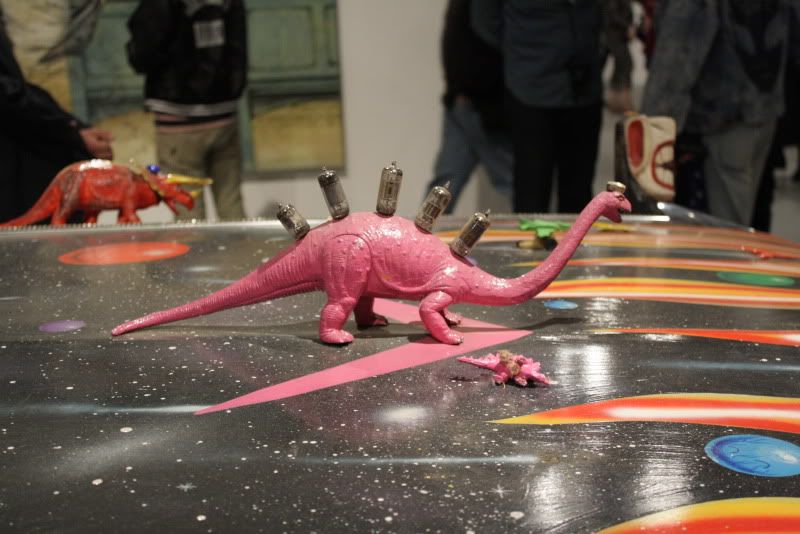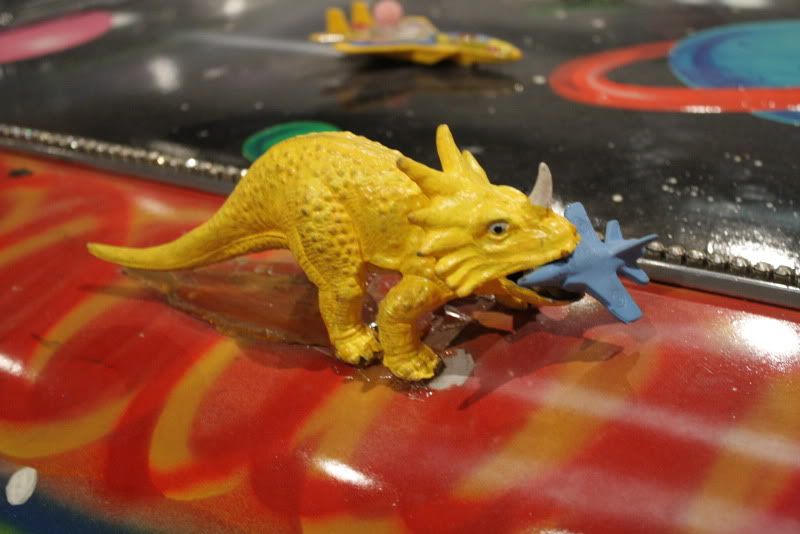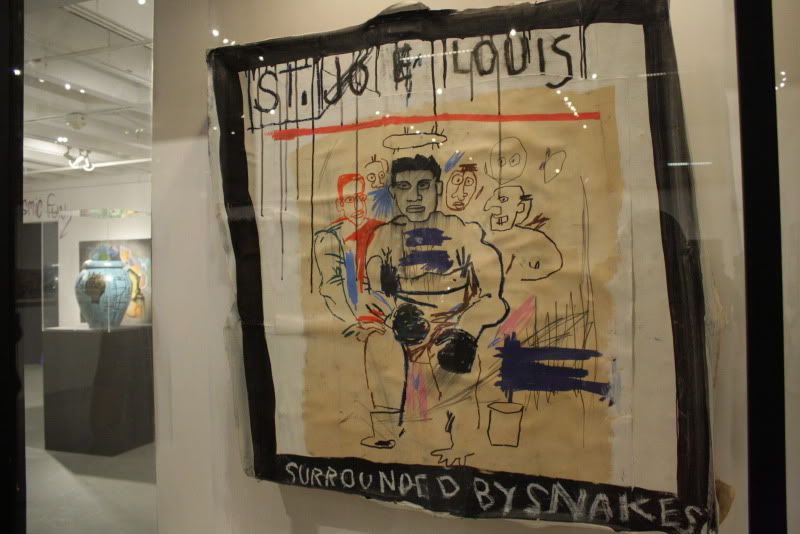 Essential Basquiat.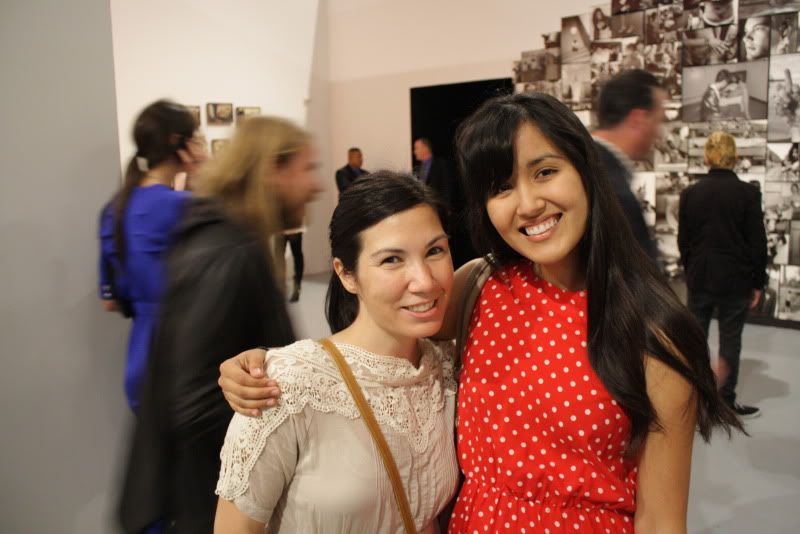 Aw! Me and
Deanna.
Chad Muska makes a bigfoot-esque appearance in the background, and the indian guy from No Doubt is also there too.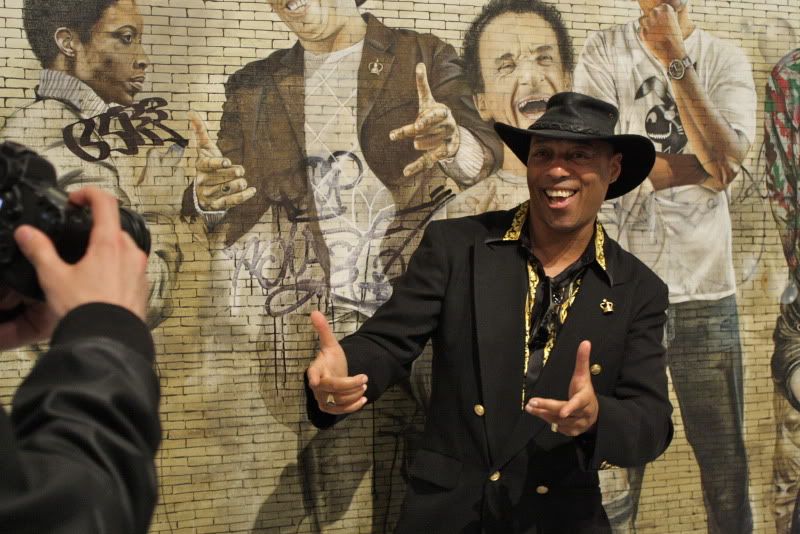 A botched photo gold opportunity. I cut out the top portion of his mural! He was posing like this for seriously 10 minutes straight. Loved it.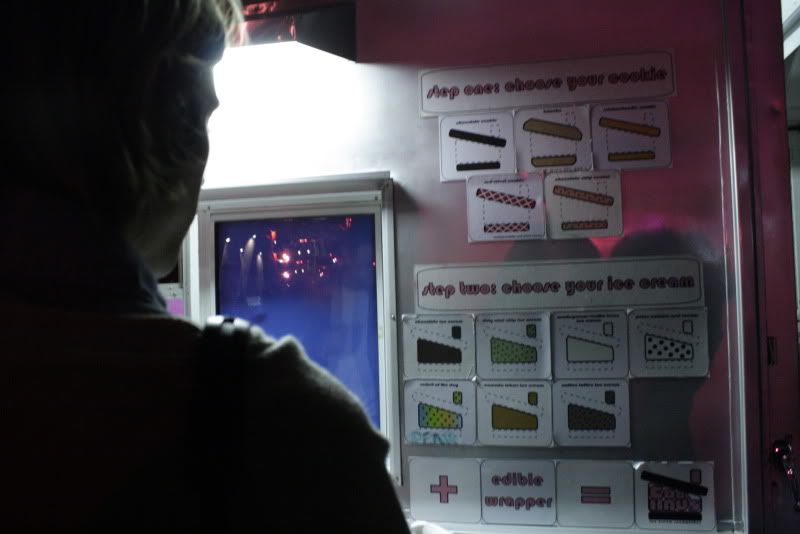 We ended the night with a slice of spicy pizza and an ice cream sandwich. Perfect.
If you live in Southern California you don't have an excuse--you should be going to this! It officially opens on the 17th!