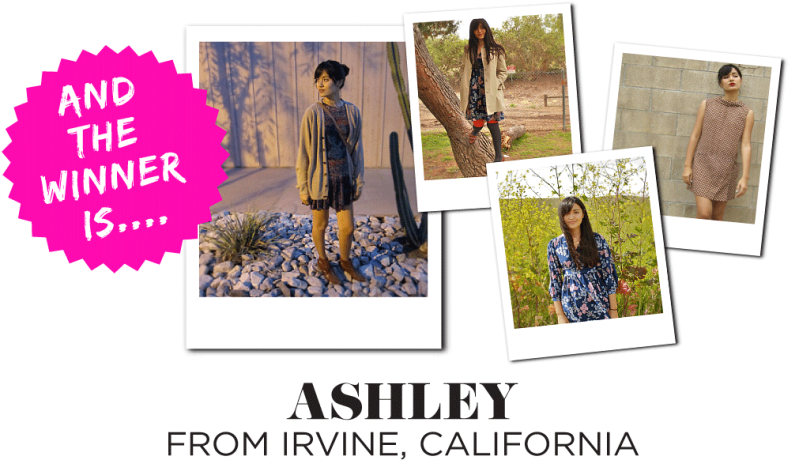 Y
EAH!! I guess the title speaks for itself but holy smokes, I won! Still a bit in shock, actually. The whole experience was lots of things: wonderful, stressful, nerve wracking, rewarding, and a whole slew of other adjectives that don't really belong in a list together. I just wanted to take a minute to thank my family, friends, and everybody out there on the interweb who threw a little support my way! All was so appreciated and unexpected, really, thank you so much! AND a big thank you goes out to my boss Angie at Shout PR! She was the one who sent me the link to the contest and told me I had to enter!
So now you're wondering what I win, huh? Well besides some ca$h money, I win a trip to NYC, a bevy of Cover Girl Cosmetics, and (most importantly) the chance to guest blog at Refinery 29 for a week! I can't believe it. I've been reading Refinery 29 for a long while and have always admired their point of view regarding fashion and the like. One of the main things that kept me coming back was the writing style! I like that they're a bit sarcastic and irreverent, not just some site that proclaims every trend and designer to be OMGAMAZING. They keep it real and that's what I love. Suffice to say I'm honored to be apart of the crew for a bit--we'll see what happens!
Link:
http://styleblogger.refinery29.com/
Edit:
It's even more official! Check out what R29 editor-in-chief Christene Barberich and creative director Piera Gelardi had to say about moi (i'm beaming!): http://www.refinery29.com/she-s-the-won-ashley-of-milk-teeths-is-our-next-big-style-blogger
In other news...
G
rant, my devastatingly handsome as he is talented boyfriend, just got his photo zine, "Planting the Flag at the Summit" published through
Hamburger Eyes
! If you are a lover of gritty street style photography (or if you are a skateboarder reading this) you should really consider getting a copy for yourself. Buy it (for $5)
HERE