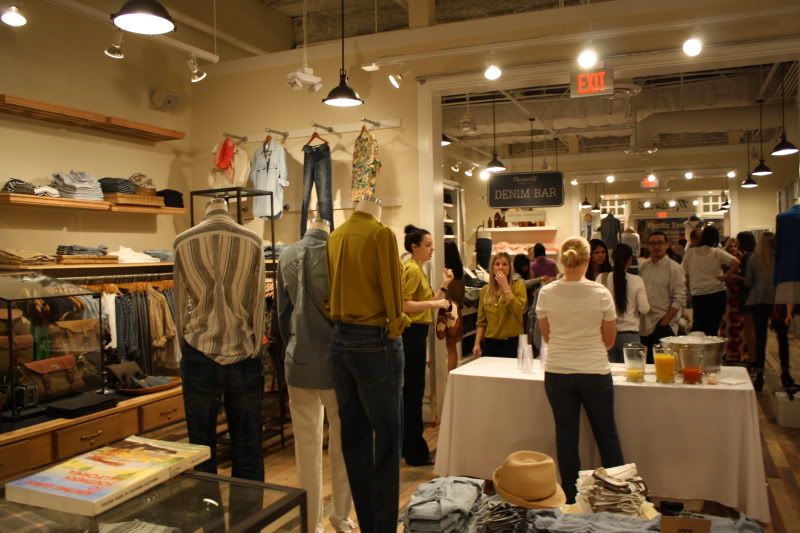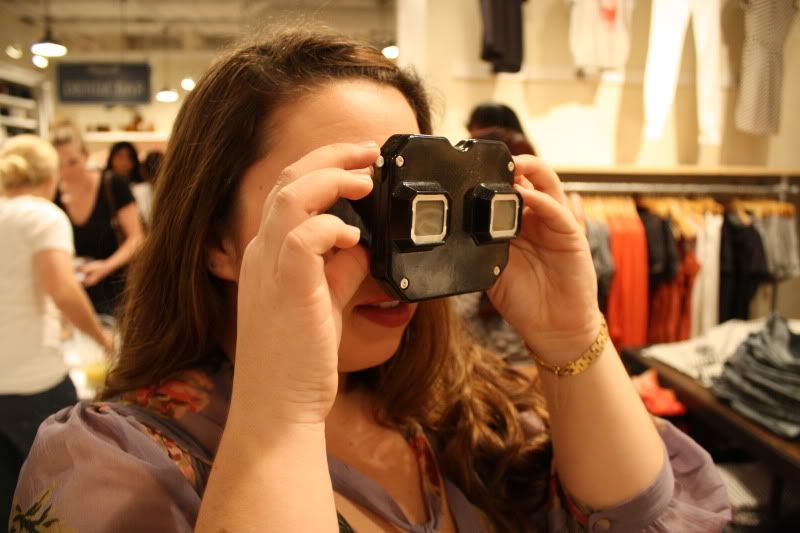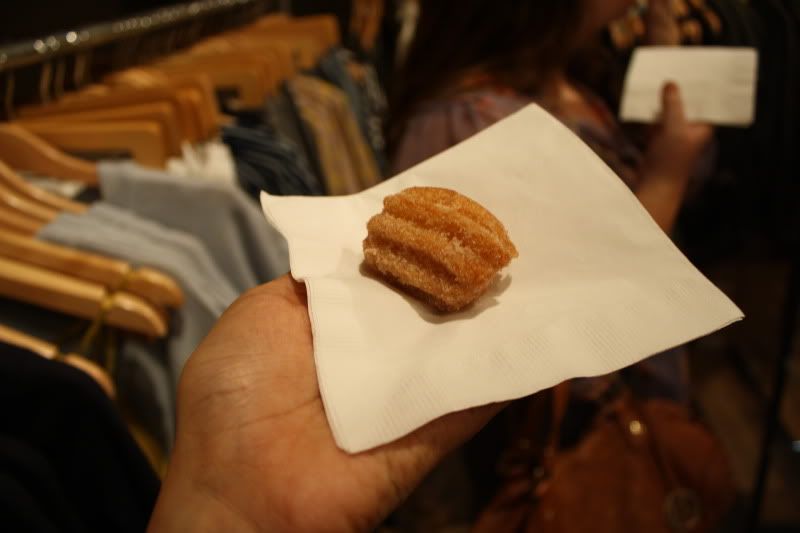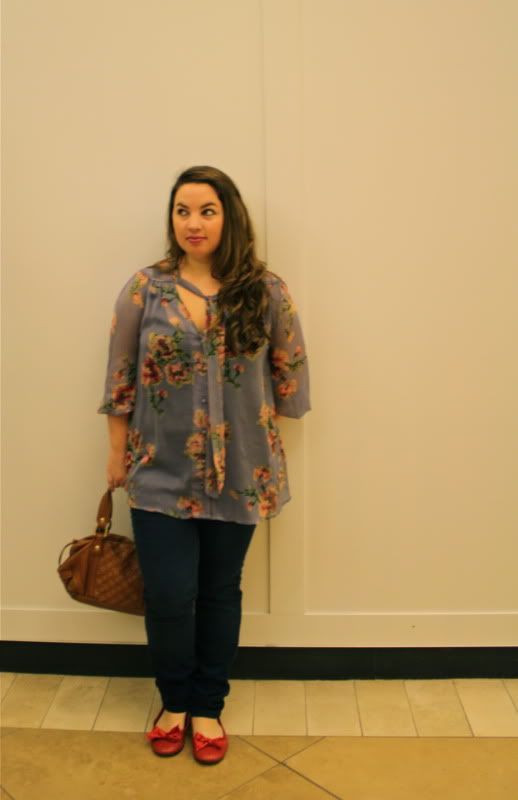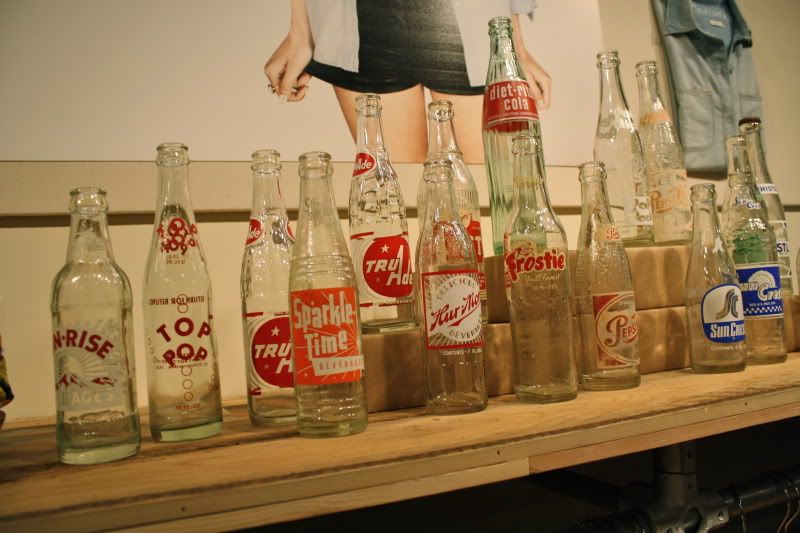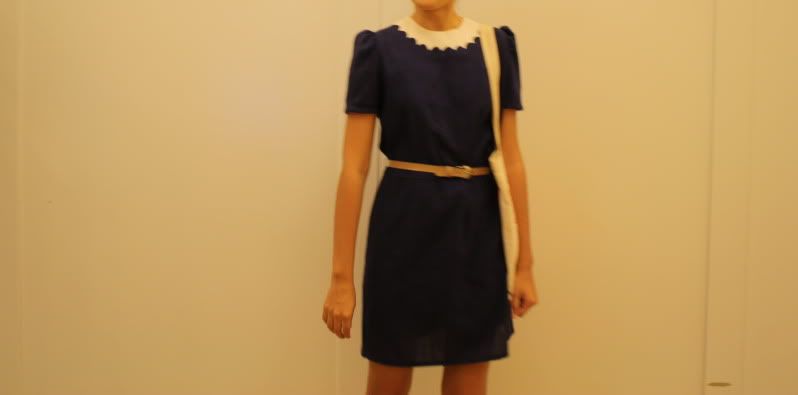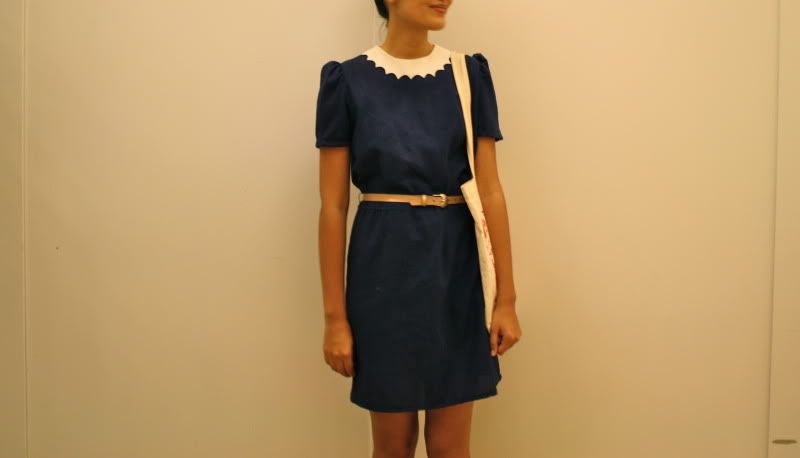 Outfit Details:
Navy blue dress (lovingly altered by my grandma. She shortened the long sleeves and chopped off some inches from the hem): La Bamba pile sale (only $5!)
Tan skinny belt: thrifted
Kork Ease sandals: thrifted
H
i! Sorry for the brief absence--i've been a busy bee around these parts, working on a bunch of fun projects to show you guys....so stay tuned for lots of awesome things to be popping up on this page!
Anyway, last night
Madewell
and
Foam Magazine
(the mag I contribute to!) had a little opening party at the fancy mega mall by my house known as South Coast Plaza. If you're into designers then i'm sure this mall would be a dream for you---they have everything. Chanel, Louis Vuitton, Miu Miu, Hermes, Chloe, Gucci and a million more names (but lets not forget this mall used to have a Del Taco in it for the longest time...).
Anyway, me and my best gal Natalie decided to check it out and then swing my Memphis for what could possibly become a weekly ritual of dining on their half off fried chicken dinner (available every thursday!).
I didn't take that many photos (and it seems like most of the ones I took came out a little blurry---whoops!) but rest assured everything inside the store was heart breakingly beautiful as it was expensive. Sigh. I guess i'll just make due with carefully studying what they have in store and scouring every thrift store in Orange County until I find similar pieces. Wish me luck!