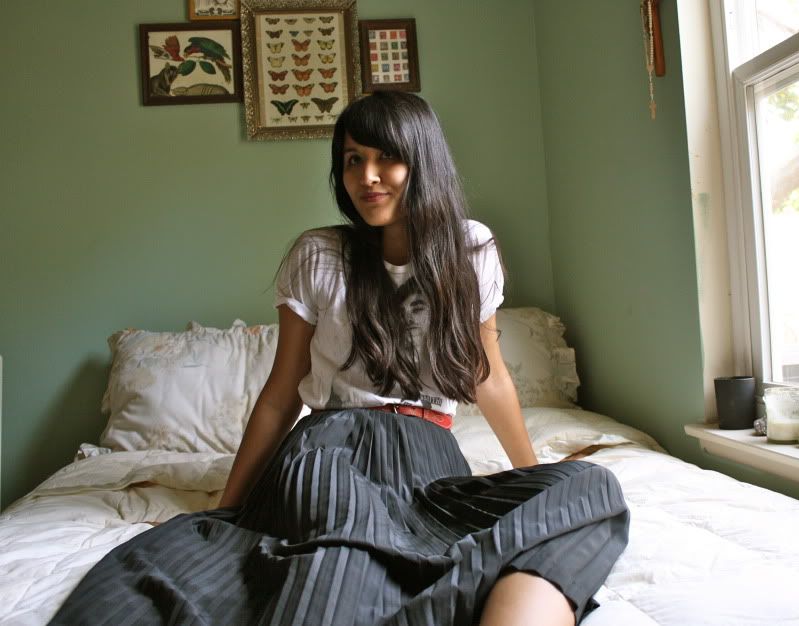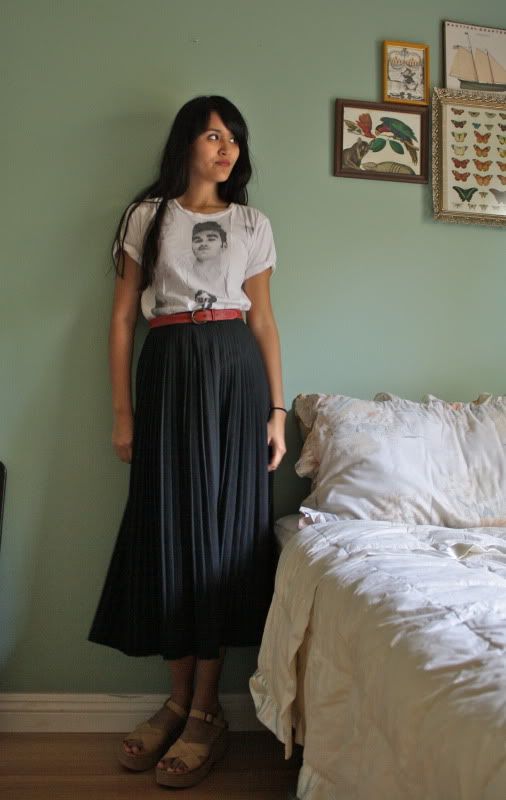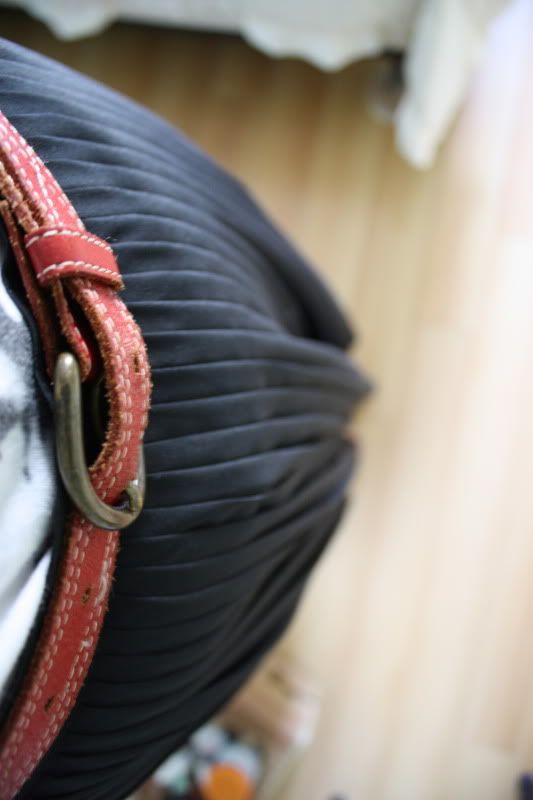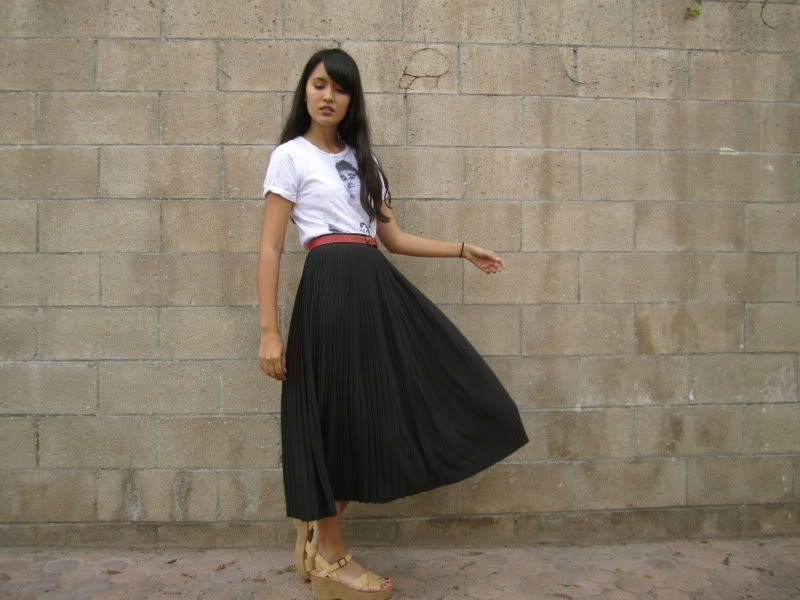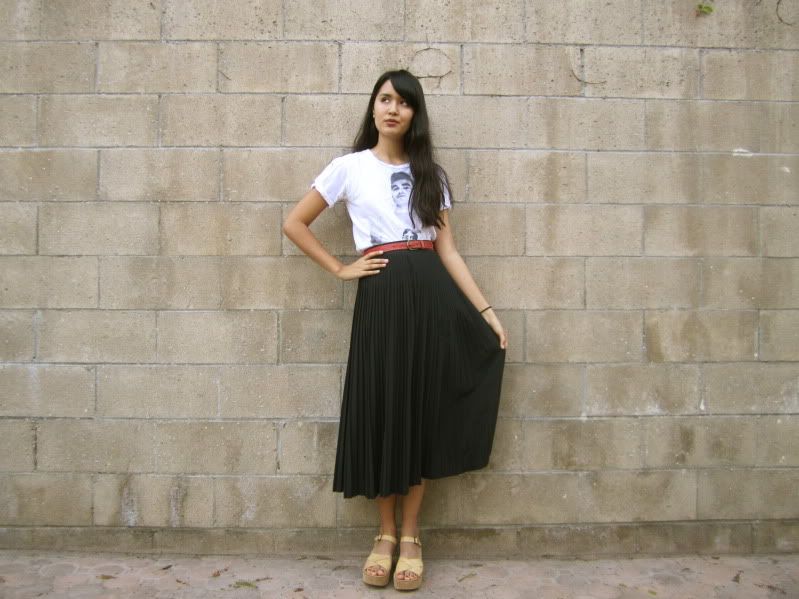 Outfit Details:
Moz shirt: a gift from Grant
Red leather belt: thrifted
Black accordion pleat maxi skirt: thrifted
Kork Ease sandals: thrifted
S
o I put my money where my mouth is and took this spring's maxi trend (that I
wrote
about for R29!) for a spin and the verdict? I loved it! I found a great floaty, paper light accordion pleat skirt on a thrift spree and thought that this Morrissey shirt would be the perfect match. I guess this is as romantic/brooding as my style gets which is to say it's actually not very romantic or brooding at all since I had to liven things up with a red belt. I feel uncomfortable if there isn't any color in my outfit, anyone else get like that too?
Oh yeah, I think my somber room photos are also Morrissey approved--at least i'd like to think so.
On a different note I just wanted to say thank you to all the terribly nice people (you!) who took a moment to leave me such sweet comments regarding my Refinery29 win! You guys are too dang awesome. I vow to keep things real forever and always. Trust.
P.S. Do you have a favorite Smiths or Morrissey song? Let's hear it!
P.P.S.: Diana aka Miss Moss gave me a
shout out
on her blog! I'm honored since her blog/tumblr rule and she is a lady of discerning tastes. Thanks girl :D