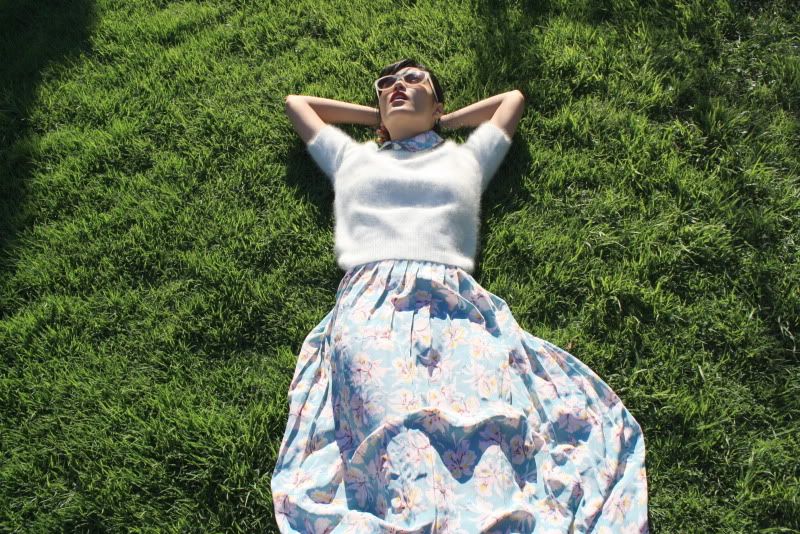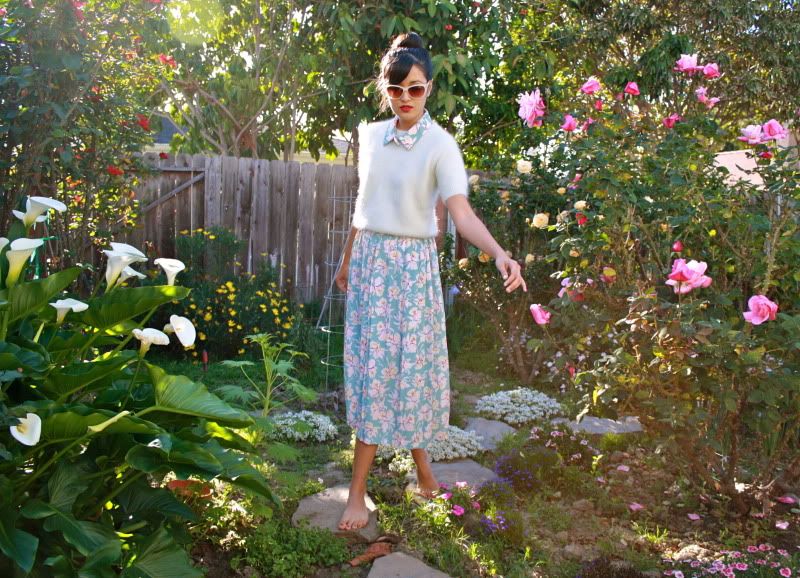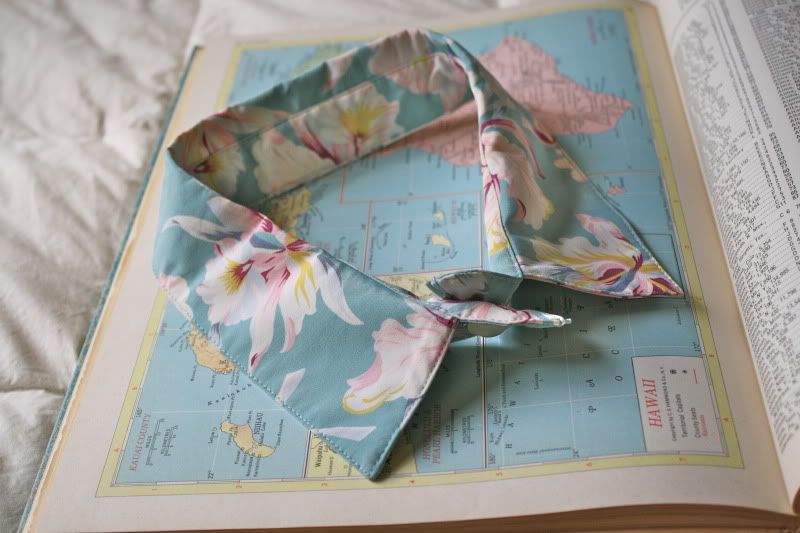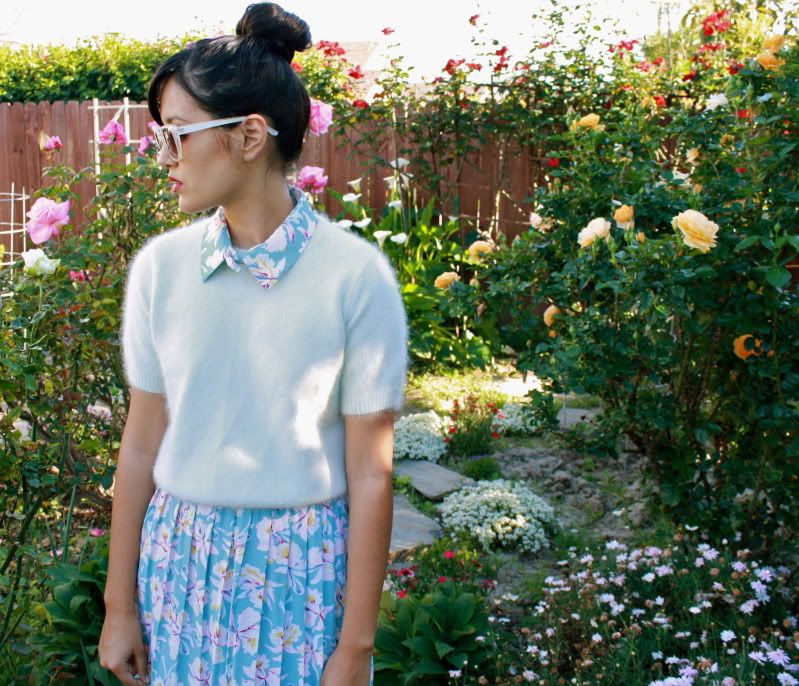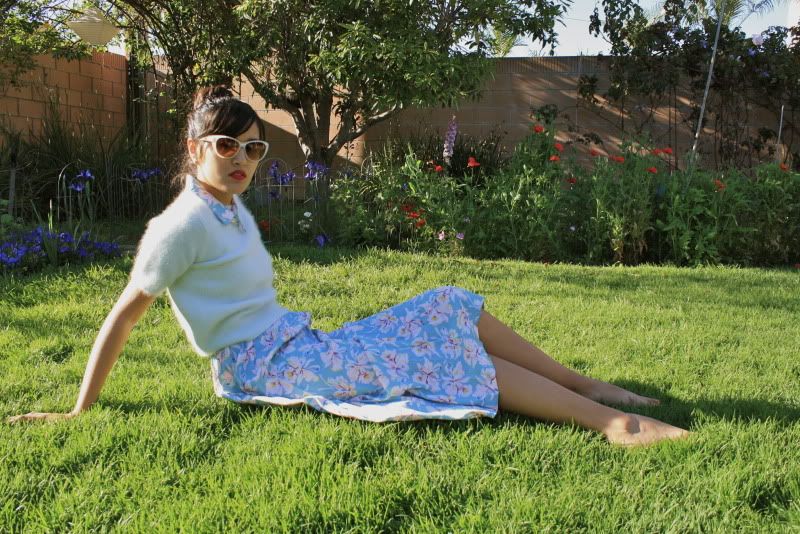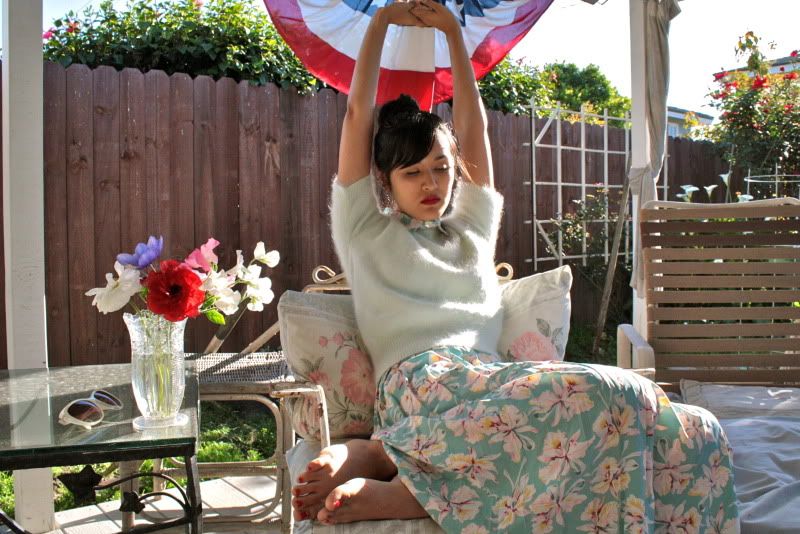 Outfit Details:
Skirt and collar: reconstructed, cat eye sunglasses: F21, angora pale jade blouse:
Three Feathers Vintage
S
ome pals at the
Urban Outfitters blog
contacted me asking if I would like to take a go at reconstructing something out of a box of thrifted goods sent my way to go with the This into That contest that is currently running on the blog. Obviously, I said yes! The contest is in honor of Earth Day and is supposed to high light the idea that you can basically salvage and make use of anything if you really think about it, which I'm all about. Anyway, I decided to have a go at reconstructing the once frumpy size XXL Hawaiian print dress they sent over. To read a little more about the process, hop on over to the blog right
HERE
!
Edit:
A little interview I did with StyleOn is up and running! If you're curious you can read it right HERE
And
A store update! Don't forget that everything is 15% off with code: EUROPE11. I have tons of items that are priced $25 or less so check it out!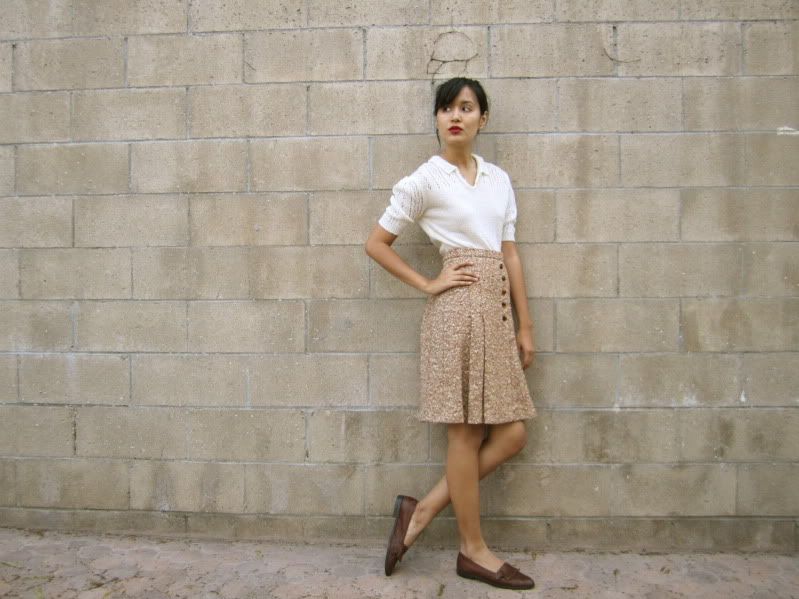 1950s apricot tweed kick pleat skirt with faux tortoiseshell buttons M-L (
here
)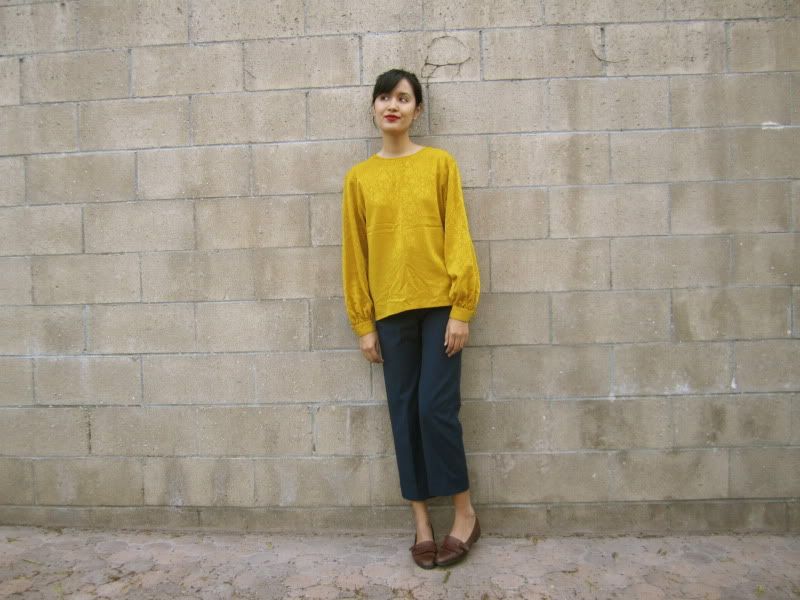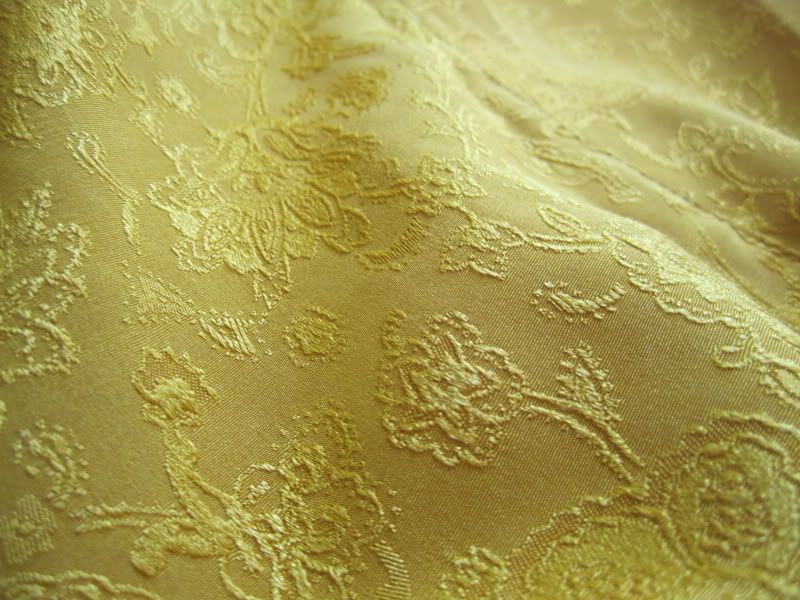 Mustard blouse with subtle floral print S-L (
here
)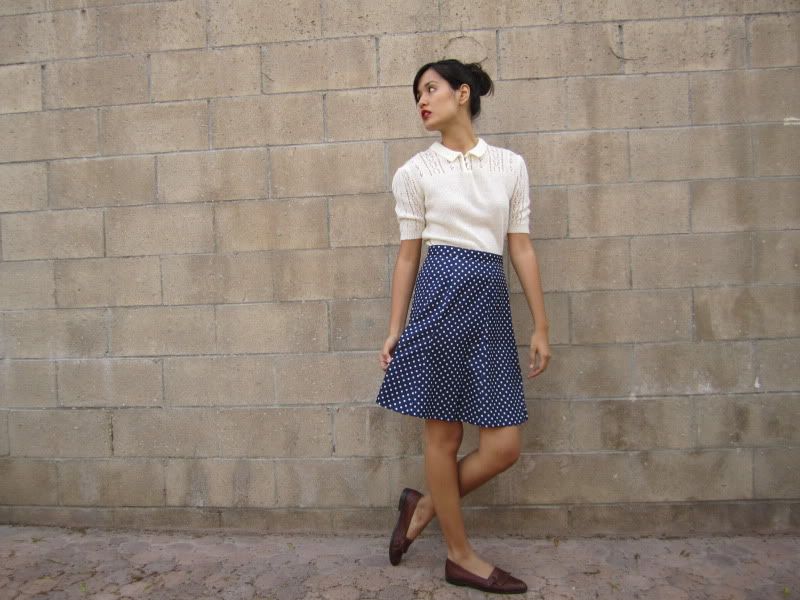 1970s navy blue and white polkadot high waist skirt S-M (
here
)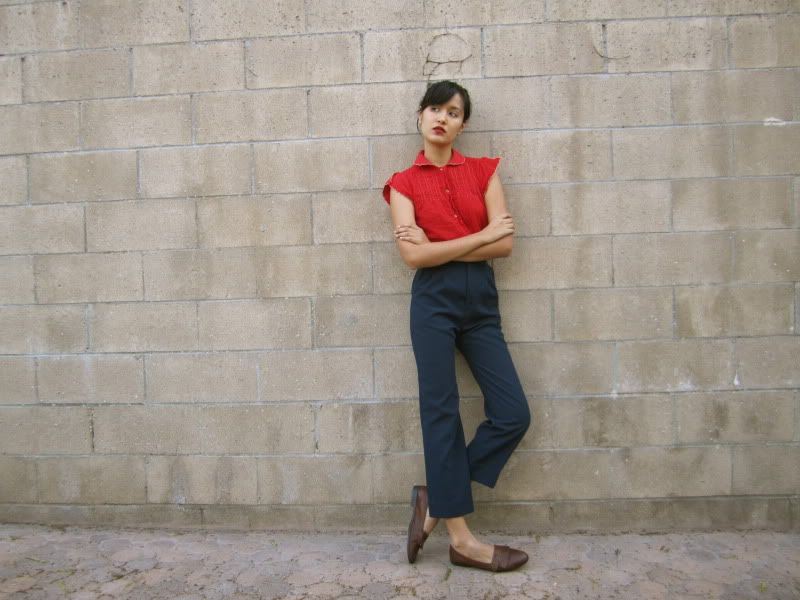 1970s red scalloped peter pan collar split flutter sleeve blouse XS-S SOLD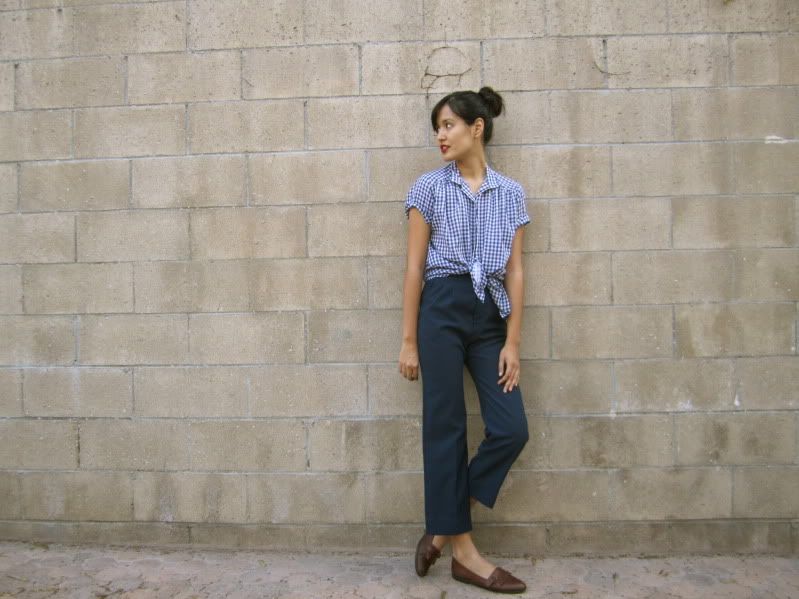 1960s thin navy blue gingham short sleeve button up S-M SOLD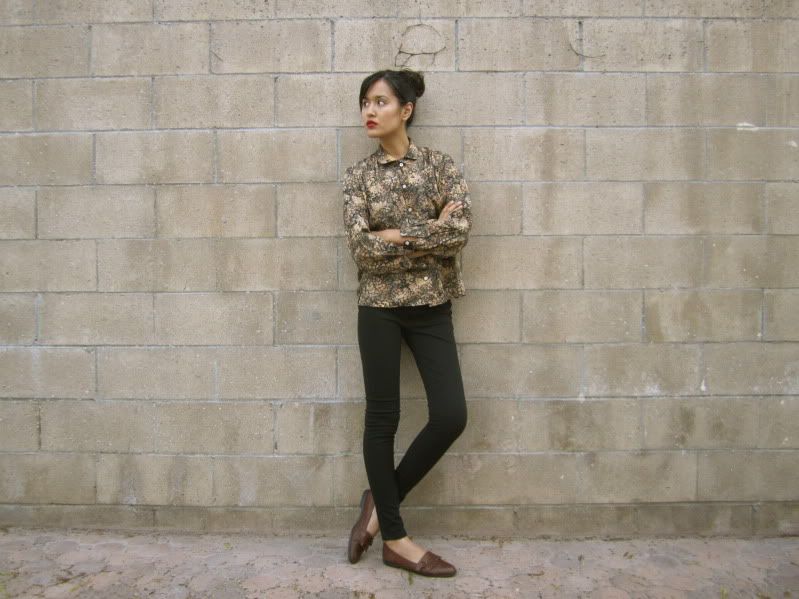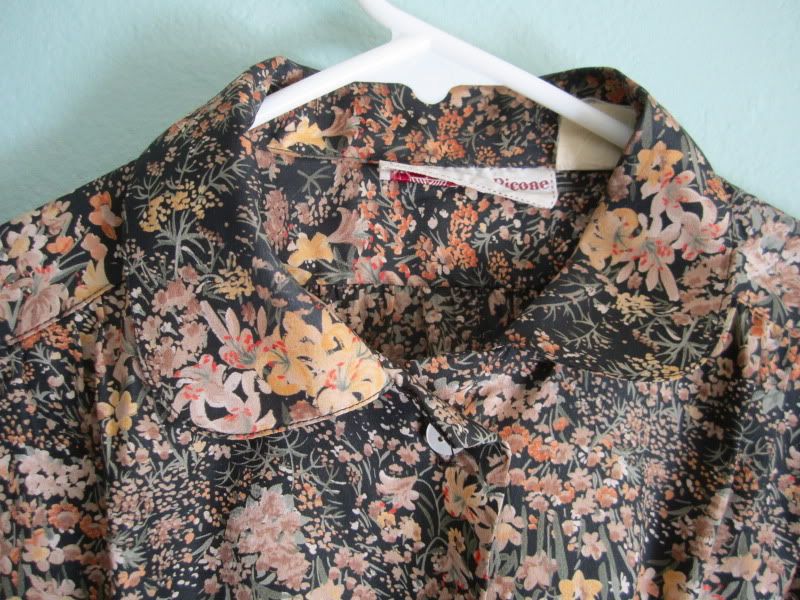 1970s black and tan floral print blouse with peter pan collar S-M (
here
)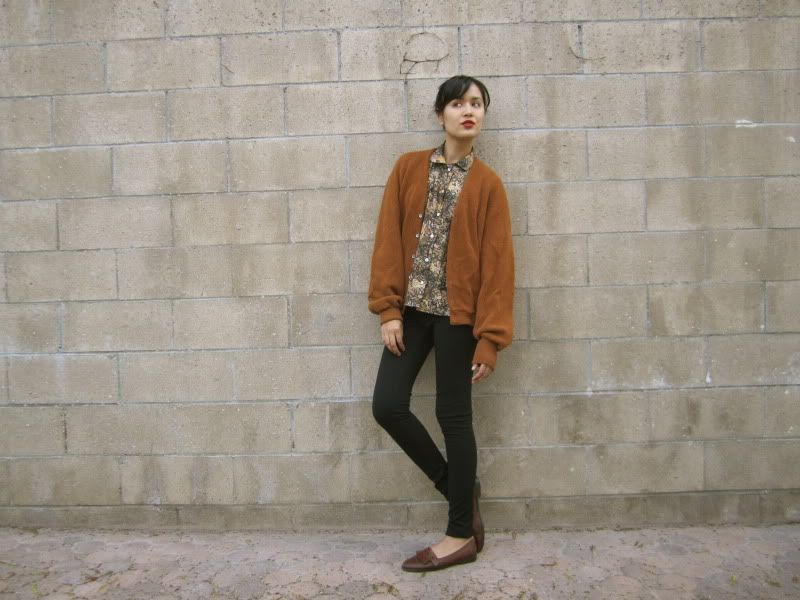 1960s deep butterscotch grandpa cardigan S-L (
here
)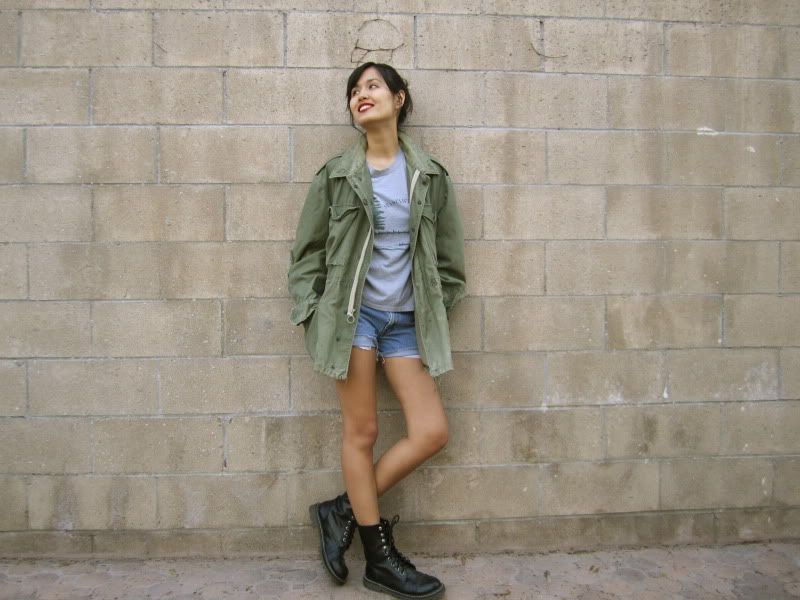 1970s distressed army field jacket S-L (
here
)