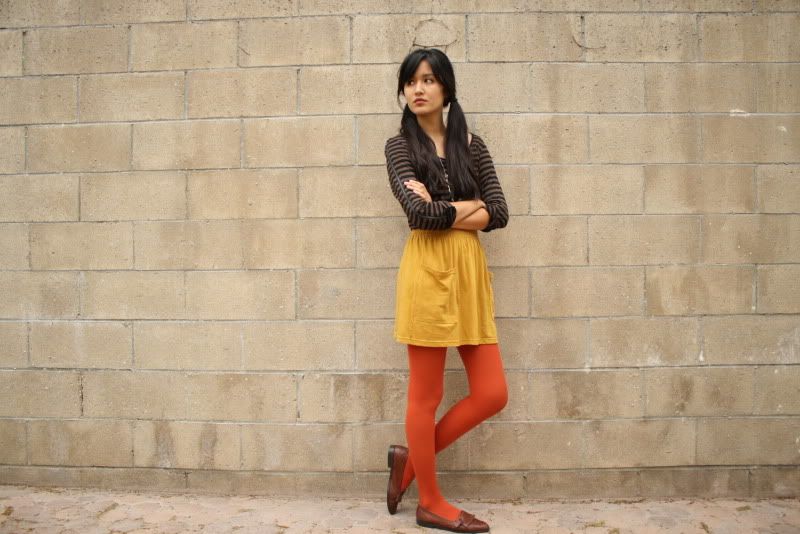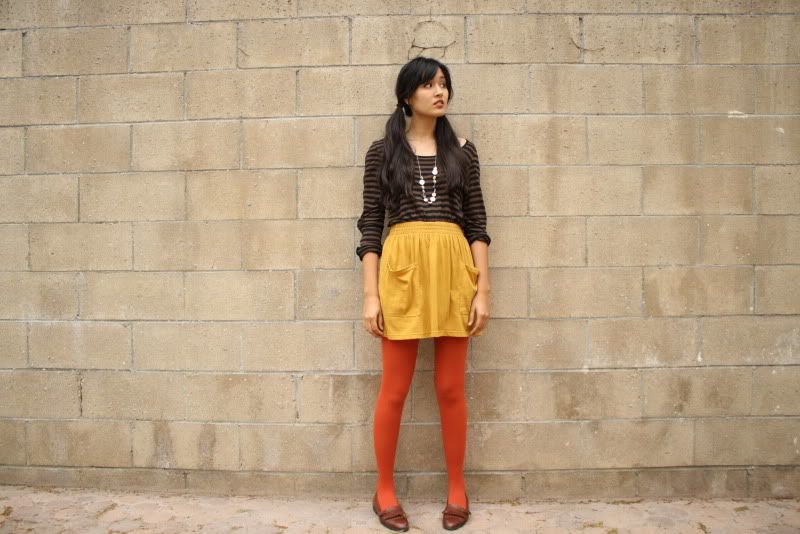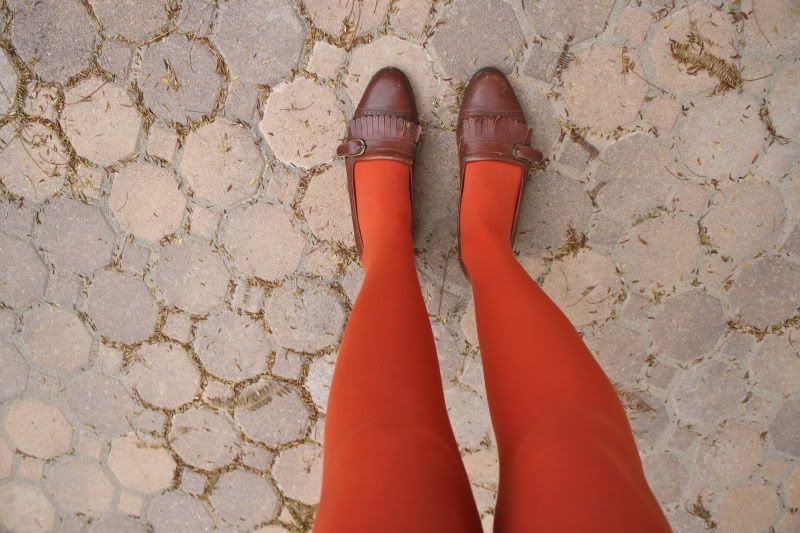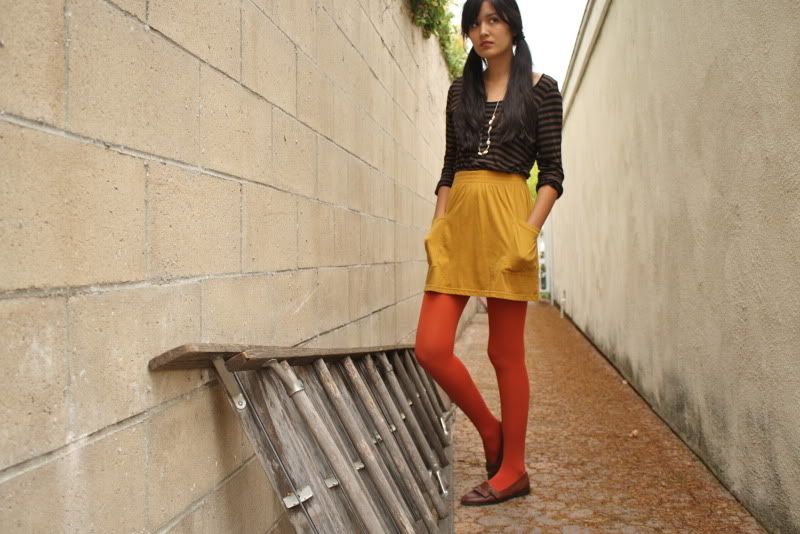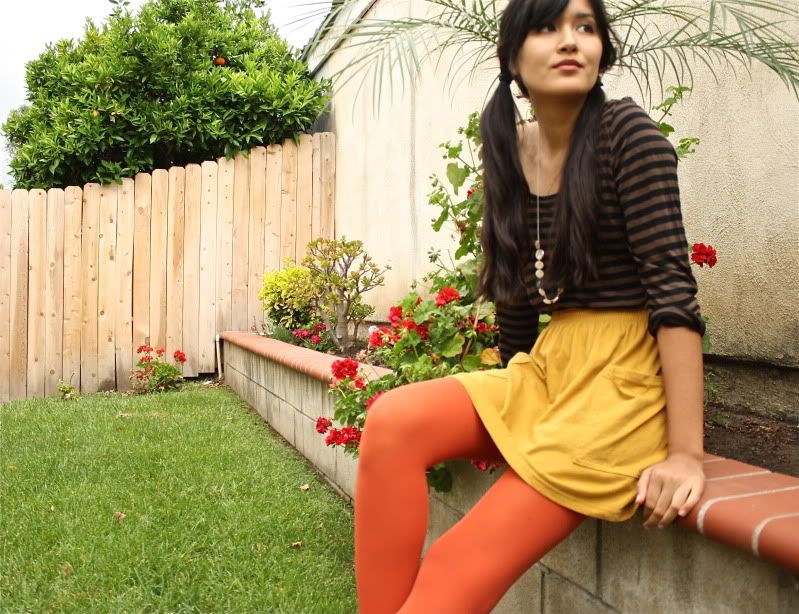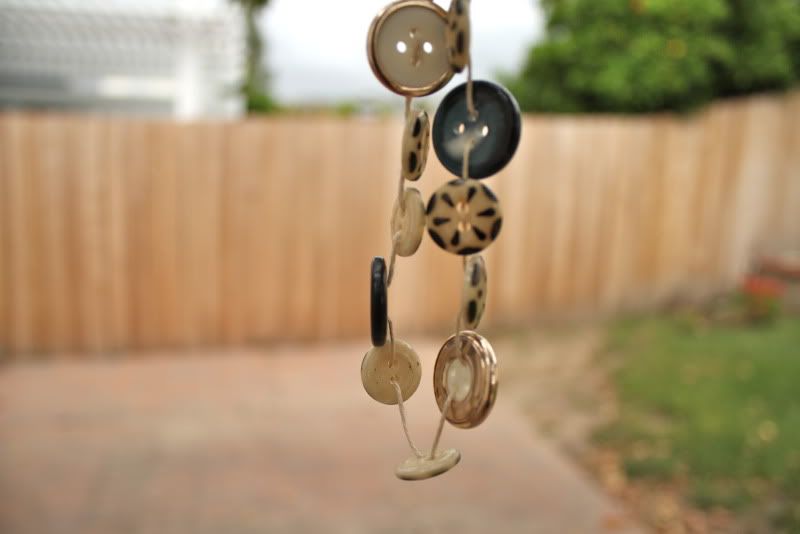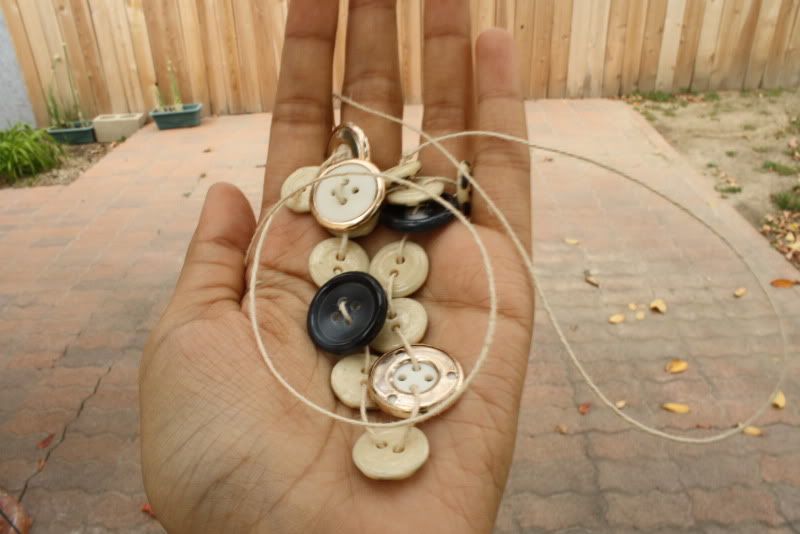 Outfit Details:
Striped top: c/o
ASTARS
Mustard pocket skirt: American Apparel (a present from long ago)
Orange tights: Target
Leather loafers: Thrifted
DIY button necklace
S
orry if some of these photos are a touch blurry, it bugs me but those were the best out of the bunch! While Grant takes some of my photos if we happen to be together, a lot of the times it's just me, my camera, and my tripod. Focusing on something and then hopping back into frame doesn't always guarantee results. Sigh.
Anyway, I just wanted to say those orange tights from Target are the best! Until proven otherwise, I firmly believe Target makes the best stockings for the least amount of money. I think I bought those tights like 3 years ago and they have zero holes, rips, or runs. Good stuff.
This is a random thought, but I was thinking of it today so I'll ask: are there any words you just can't bring yourself to type or use in a sentence? For me it's the word "yummy". It must have been something early on that triggered my disdain for it, but i'm not sure. Maybe I'll blame Rachel Ray. To me, it's just such a cheesy, zero thought adjective. Perhaps i'm being harsh. I do know you will never catch me saying it.
Okay, enough about that. Now this: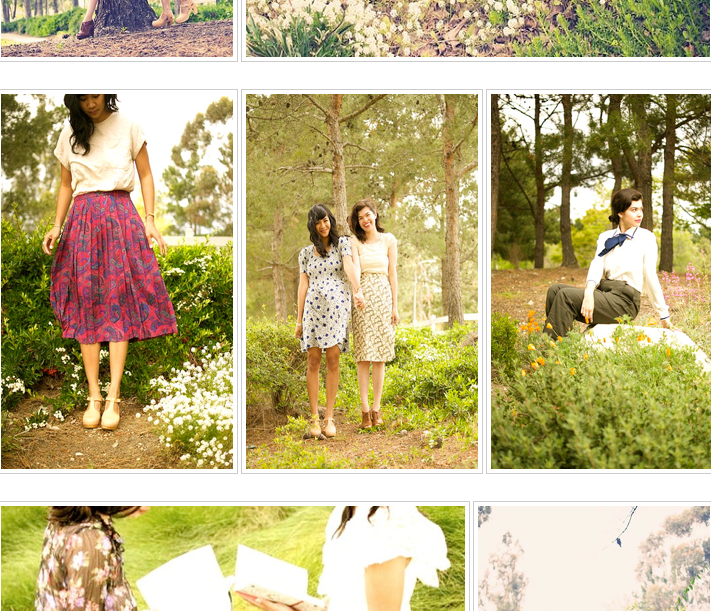 Check out my pal
Melissa's
new lookbook for her
Etsy
store. Pretty cute huh?
P.S
.: Don't forget to enter the Malibu Native swimwear giveaway that's up and running. Win two super cute swimsuits for summer, in the words of Ina Garten: what's not to like about that?
Enter now!
P.P.S
.: Another interview! This time with the lovely blog, Yes and Yes. Check it
HERE
P.P.P.S
: 15% off everything at my store,
Three Feathers Vintage,
with code: EUROPE11. Hurry--I'm closing up shop next week to go on my tour de Europe!