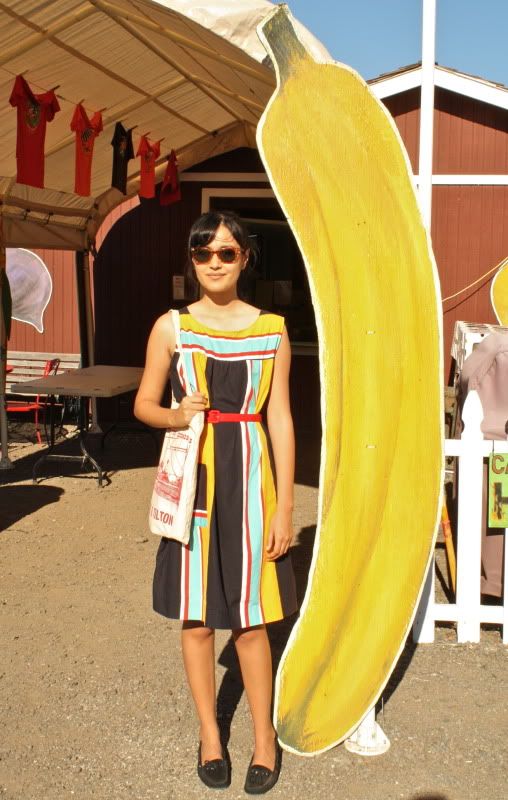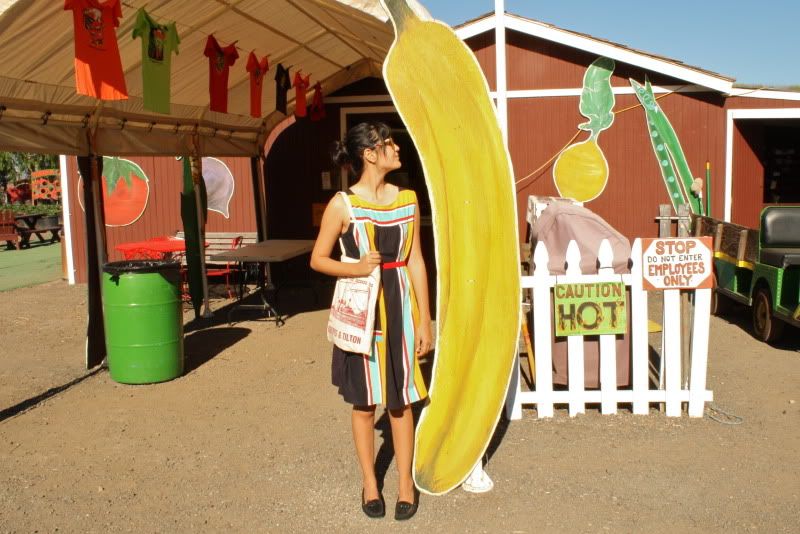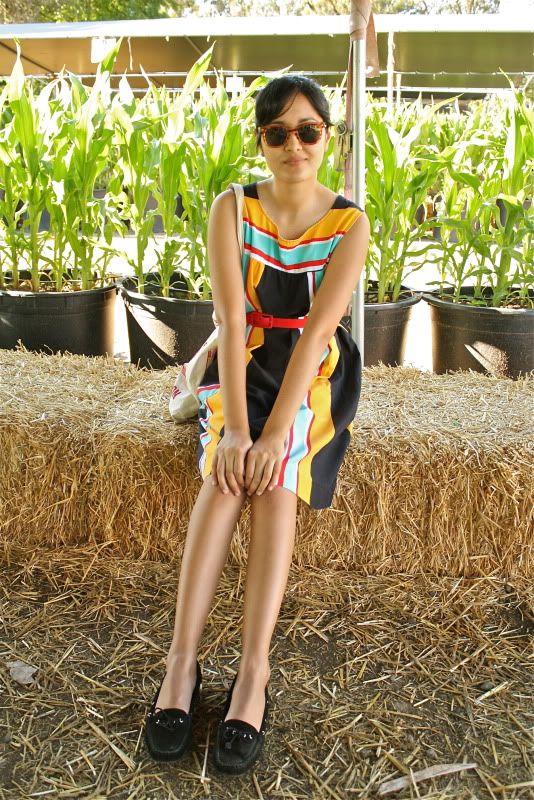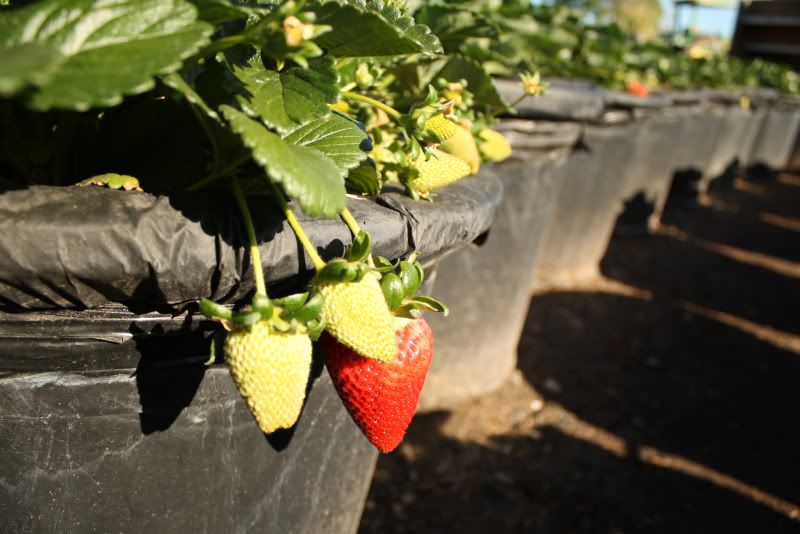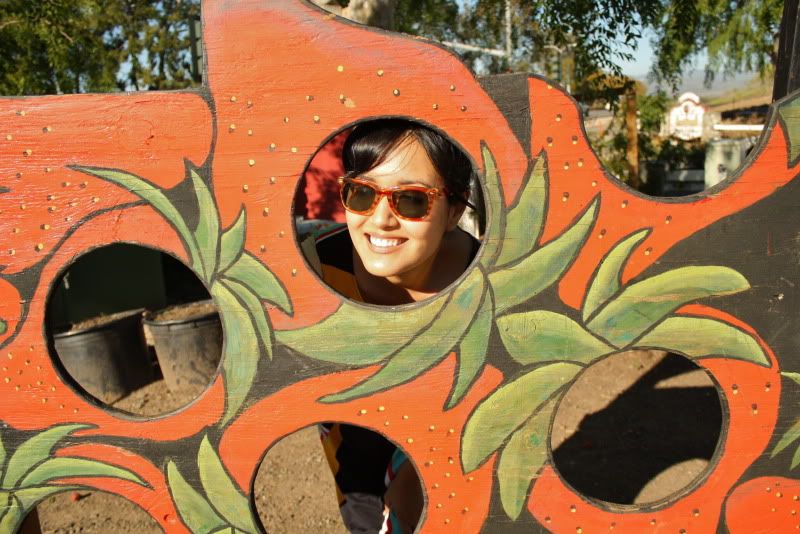 Outfit Details:
Dress: thrifted
Belt: thrifted
Moccasins: Michael Kors, gift from my ma
Tote bag: Freebie from Ed Templeton's art show
S
trawberries are in season in Southern California which means there are lots of little strawberry stands popping up in shopping centers and off the side of the road. There are actually a few strawberry fields where I live and during the summer it's such a nice treat to drive through the "back roads" (aka the roads that developers have yet to get to. That millionth beige stucco apartment complex with the spanish tiles will have to wait another few years to come to fruition. A shame.) and smell the scent of over ripe berries.
Grant and I decided to check out a little farm by my house called Tanaka Farms and see if we could score any fruit but sadly, the strawberries were really expensive so we just made do with wandering around the place. Not a bad way to spend a half hour at all.
Also
: I made a new YouTube video! This one is pretty short, I just show off some of my newest dresses that I've found thrifting and some sandals. Hope you like!