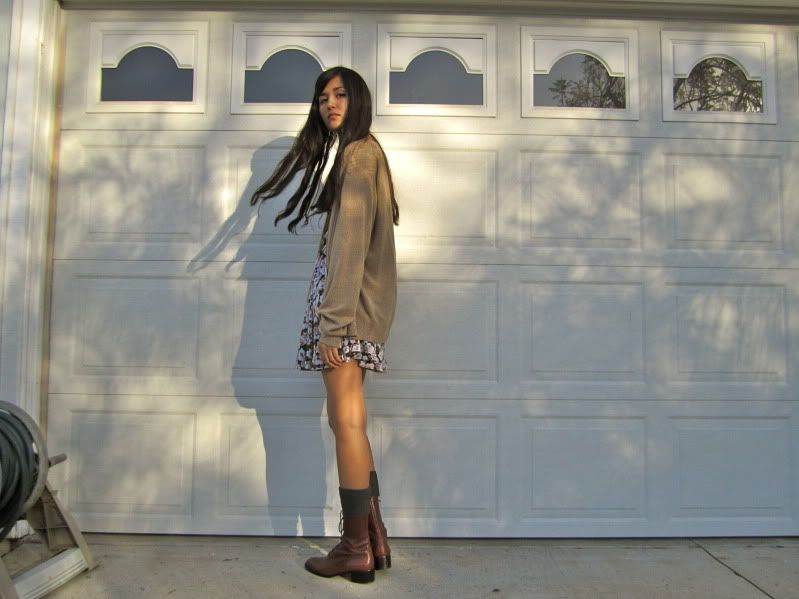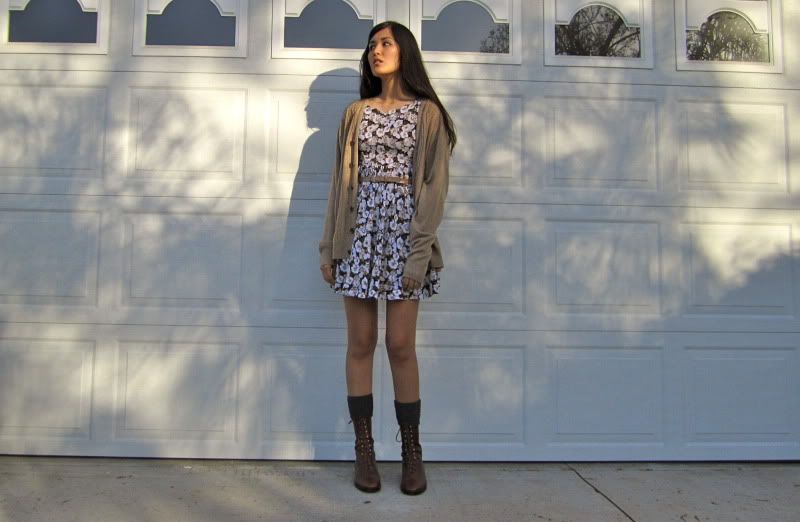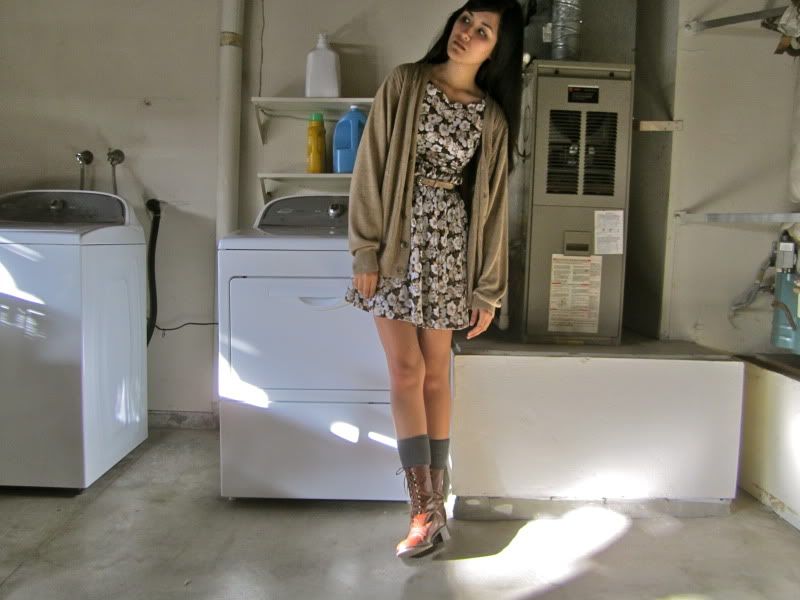 Outfit details:
Tan cardigan: thrifted
90s floral babydoll dress: thrifted
knee socks (folder over and over again): H&M
Brown leather lace up boots: thrifted
Tan skinny leather belt: thrifted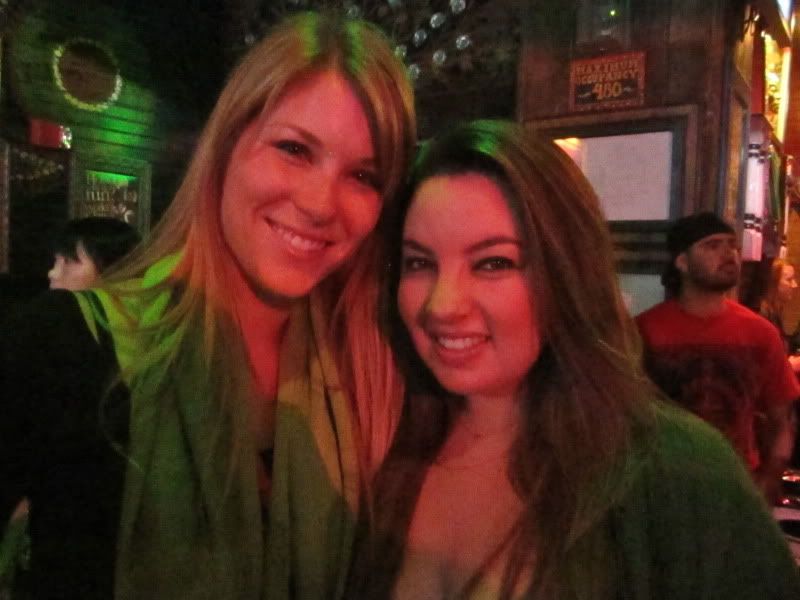 I have such beautiful friends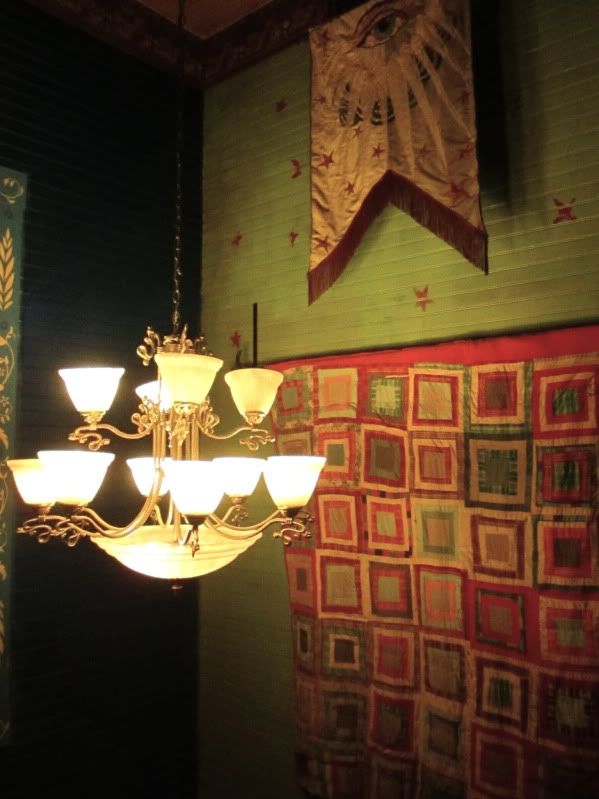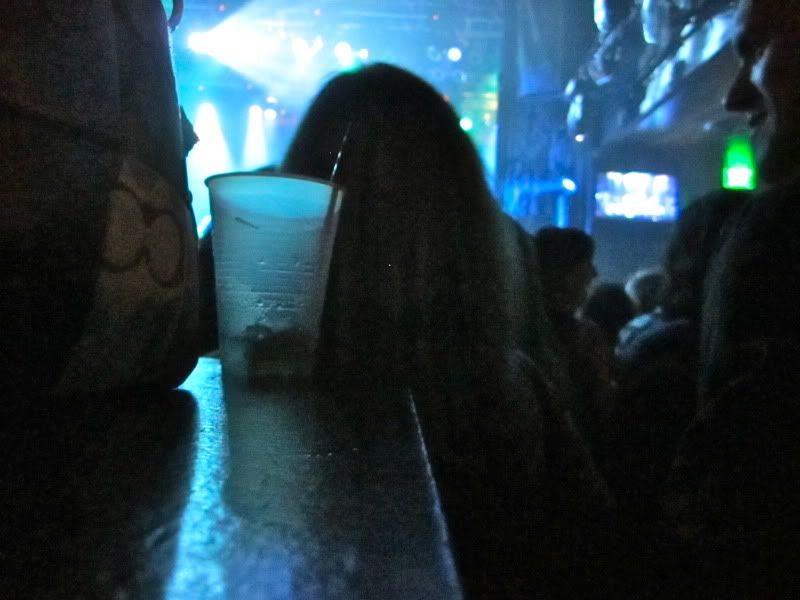 I'

ve pretty much posted this outfit before (different cardigan and shoes) but
it shouldn't matter--I wear what I like! This is something I threw on to watch some friends from high school play (a sold out show mind you) at the House of Blues in Anaheim. They're called
Young the Giant
(I always refer to them as
The Jakes
, their former incarnation, before hastily correcting myself--sorry guys) and uhh, they're seriously getting
so popular
. What the heck! It's crazy and so cool! Irvine, besides
Will Ferrell
, has few hometown heroes so it's always awesome to see local talent (who happen to be pals!) grab the spotlight. If I may wax poetic, I remember many moons ago when they played my friend Chelsea's grad party at The Jazz Kitchen in Downtown Disney and now fast forward five years later they're playing Lollapalooza. Yeah. Insane.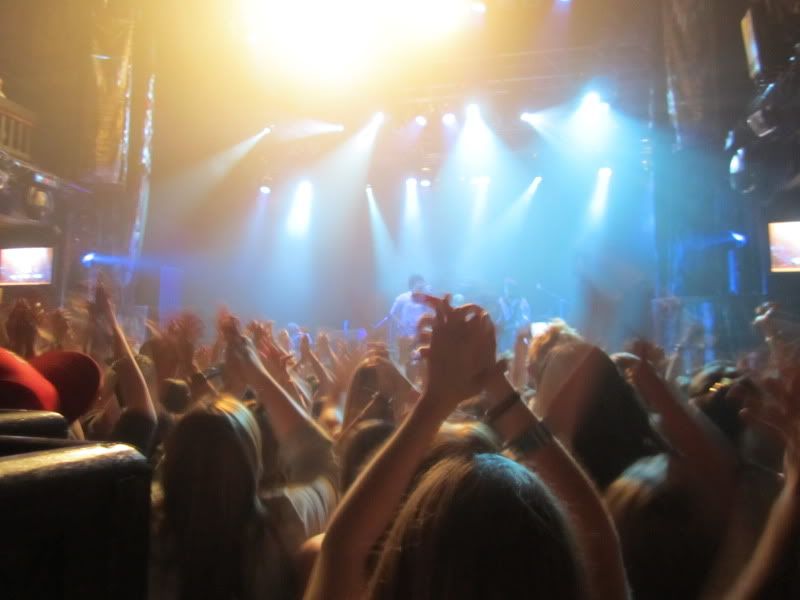 The energy that night was something I've never experienced before, it was seriously like in the movies when people go to a "rock" concert and the crowd is going crazy and everyone is jumping up and down and clapping hands in perfect synchronicity. At one point, Sameer, the lead singer, dove into the crowd and it was so perfect and looked really fun and everyone was hyped. I mean, I usually go to the typical indie show where everyone is way too cool and just stands, arms folded across their chest, maybe just
maybe
bobbing their head if they feel inspired. Not at this show!
And look! I got to hang with one of my oldest pals Francois (the drummer!) and it was so nice to be able to joke with him and reminisce about high school days. For those unaware the both of us (along with the bulk of my closest friends who I still hang out with) were heavily into the choral/ theater scene in high school. Like tried out for every play and musical, did drama club (that I was president of my senior year thankyouverymuch), sang in the a capella chamber group, went to choral competitions, etc., etc. The Arts were serious business. Anyway we've come a long way (compare with below photograph).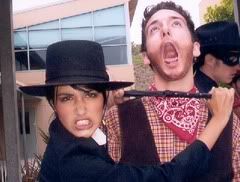 To think, there was a time before the ubiquity of the digicam. A photo taken with a handy disposable. This was for a play called Twin Desperados.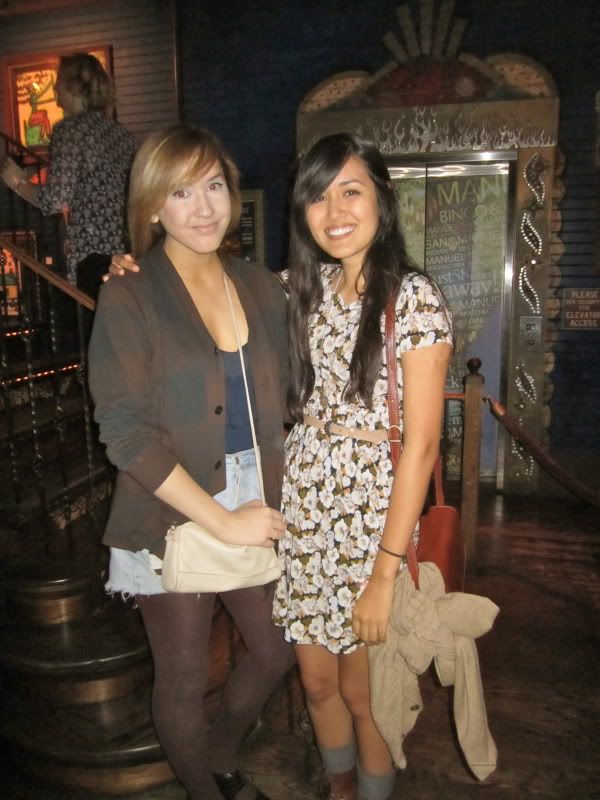 This night was also awesome because I got to meet blog frequenter Brooke (and if I misremembered your name slap me next time you see me, I'm sorry!) Hey girl!! Besides skater guys, I've never had anyone approach me in real life who has recognized me from my, um, internet hobby (and not anyone half as sweet or cute!) but it was good times. If you think you recognize me come say hey! If I recognize YOU from the internet I will most likely go up to you so be warned ;)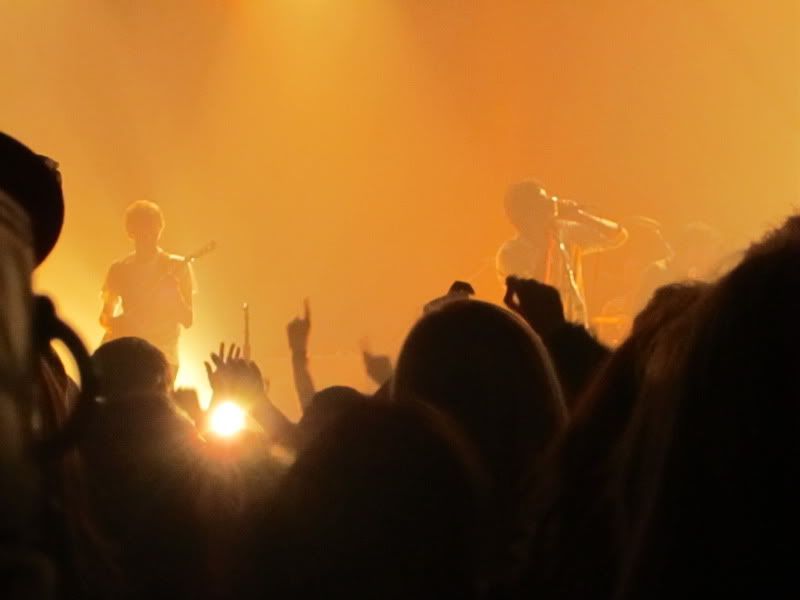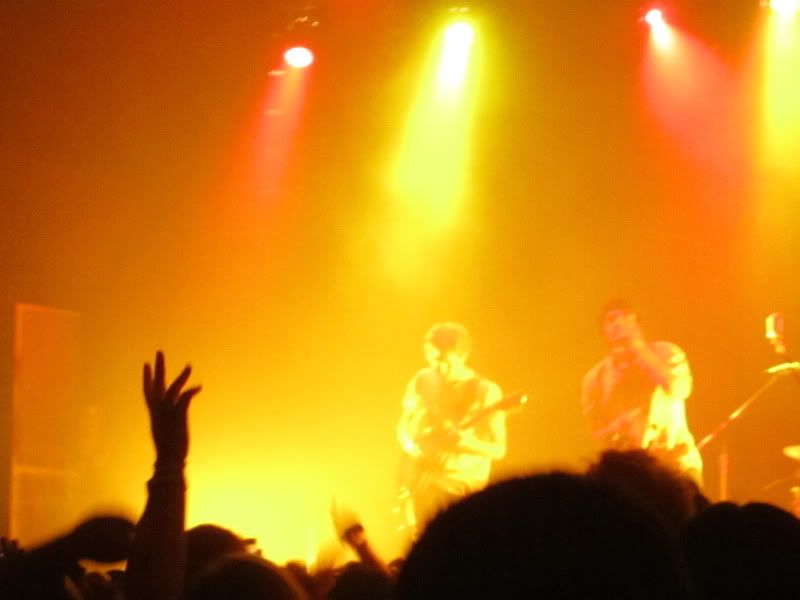 Anyway, a job well done guys! Pitchfork be damned (haters gon hate), you all were amazing. Cheers to more albums to come!
P.S
. This is the song they always play on the radio over here, take a listen! It's super, super catchy so don't blame me if it gets stuck in your head!