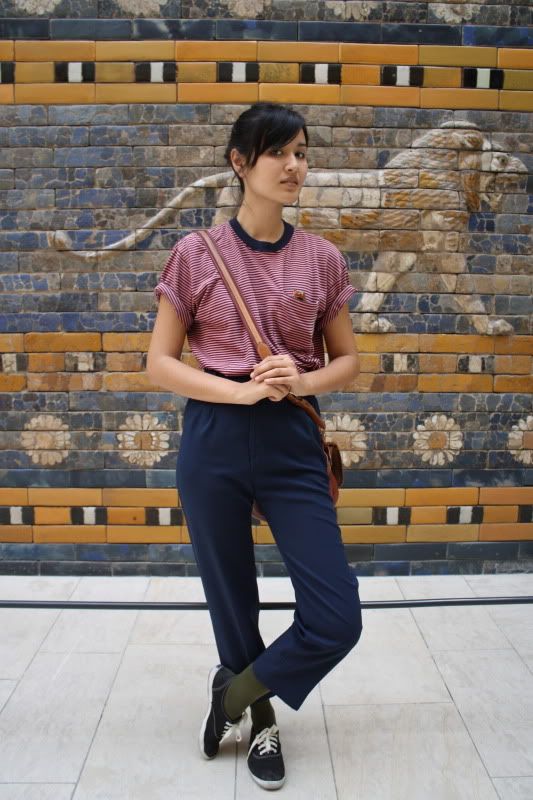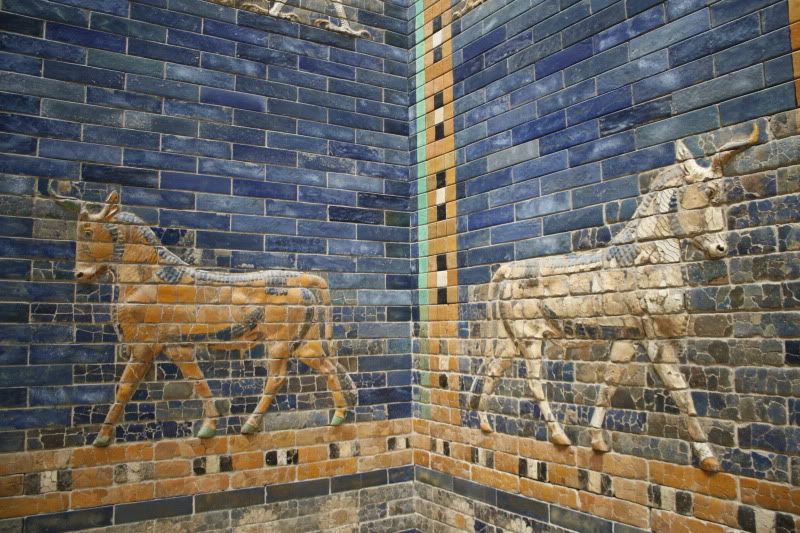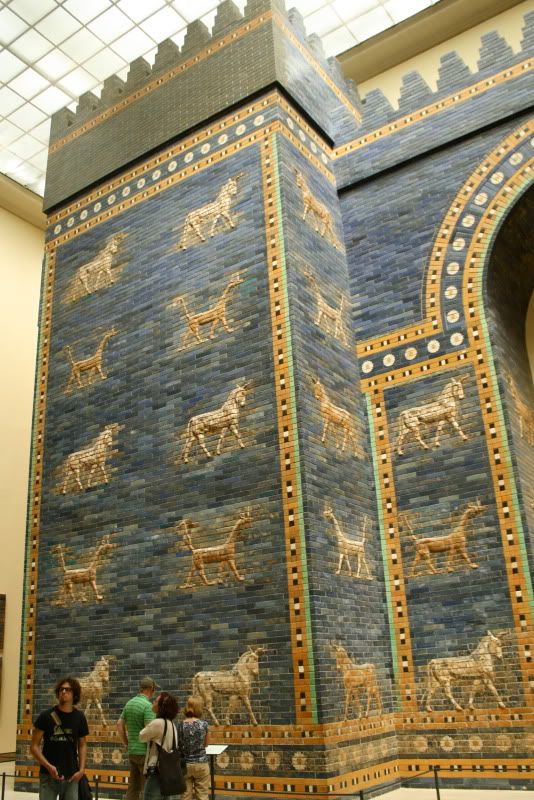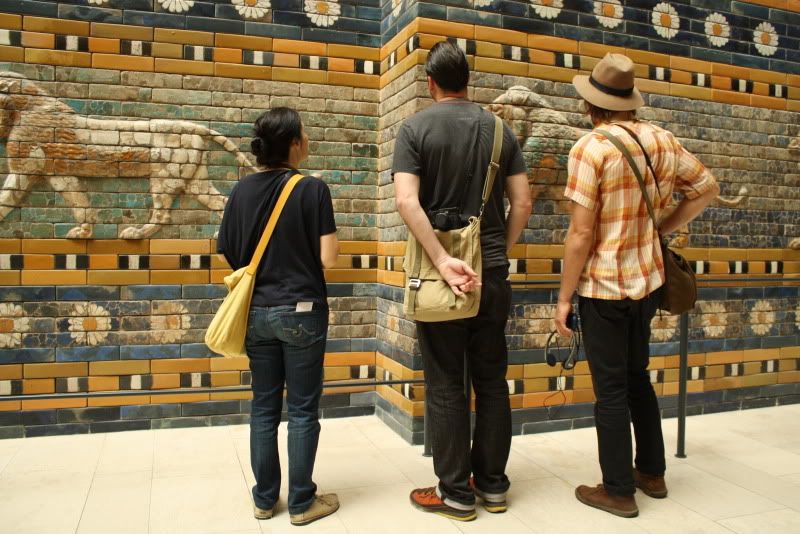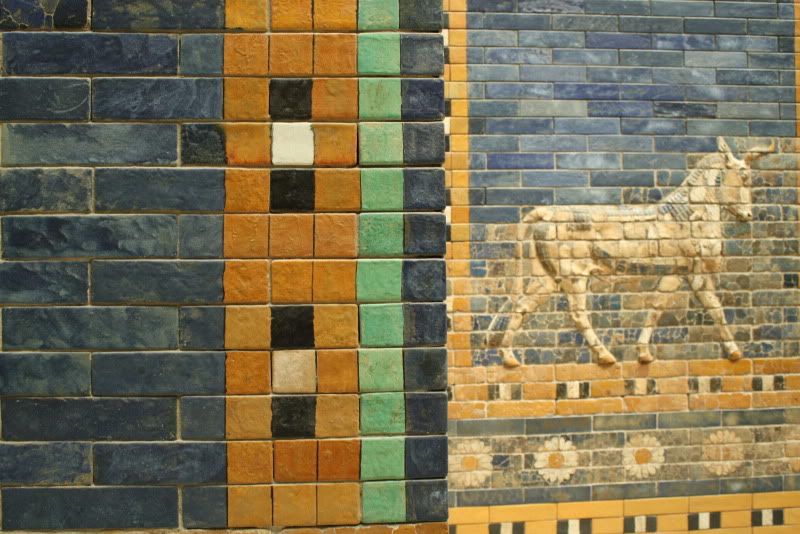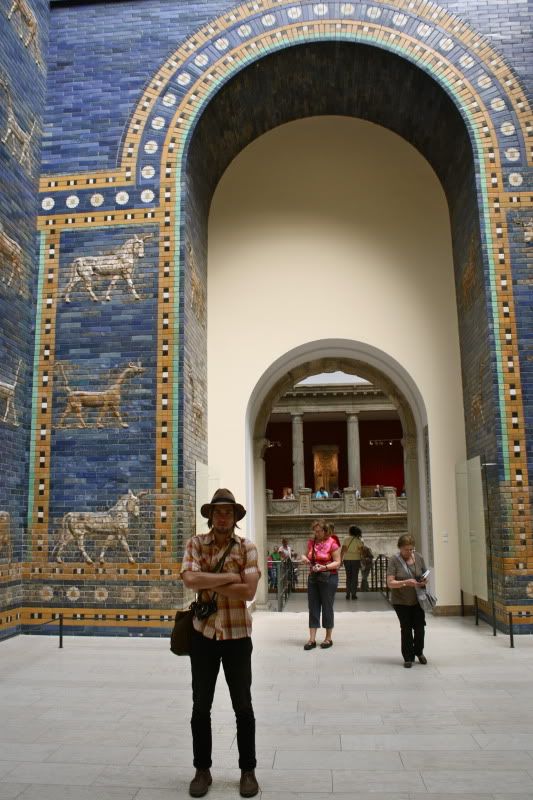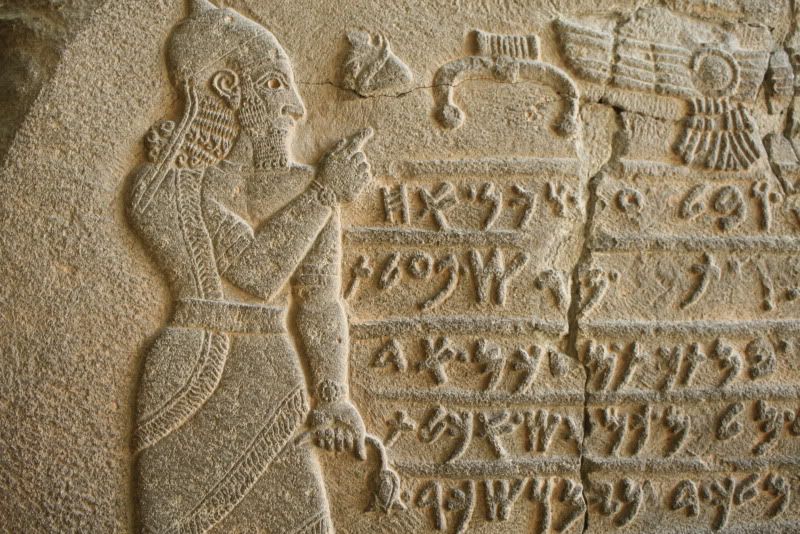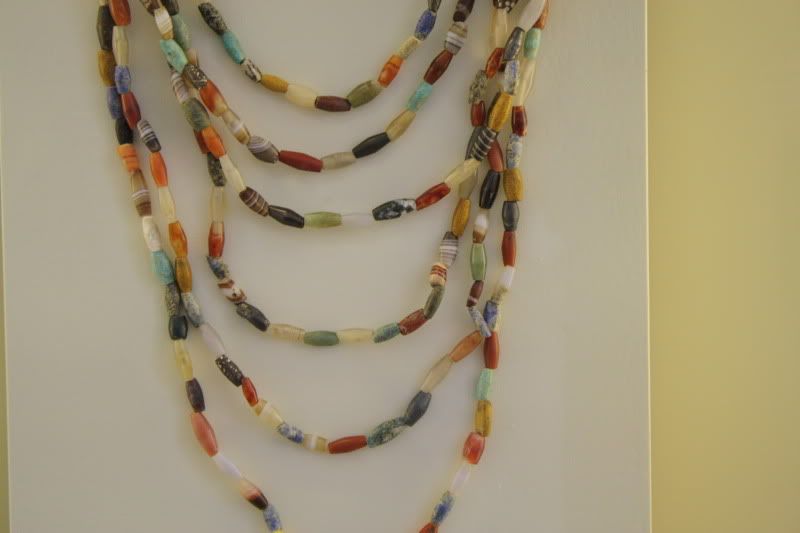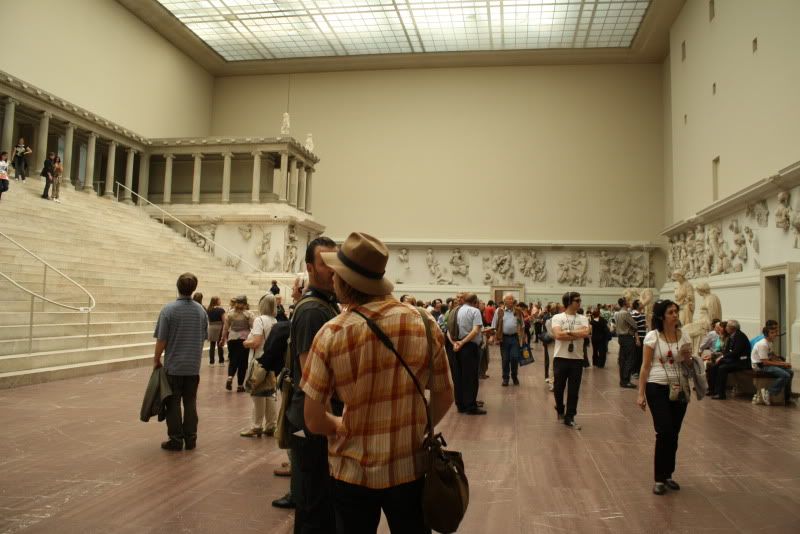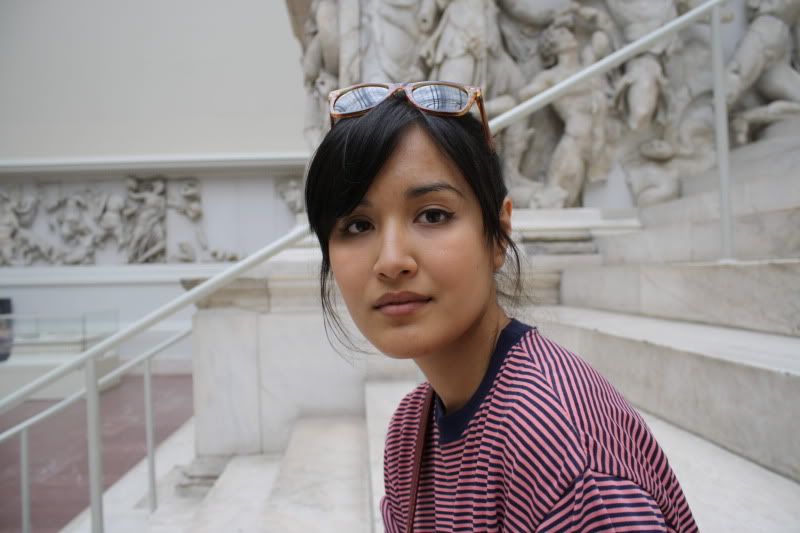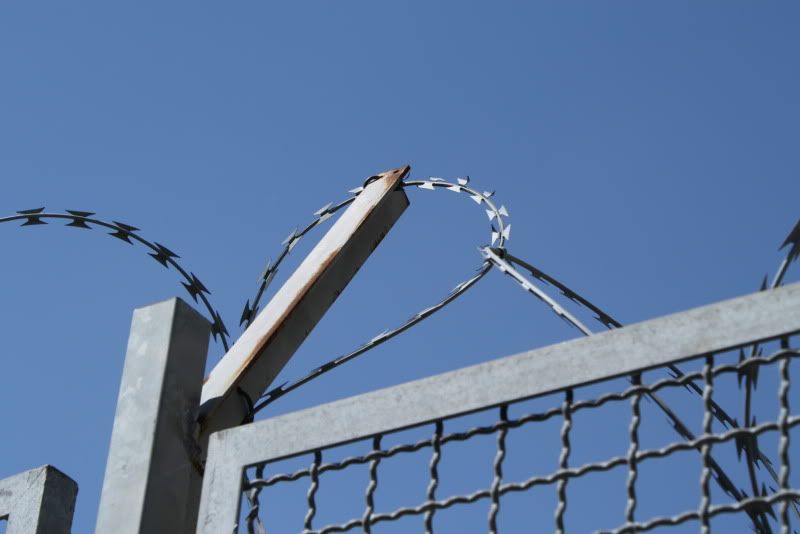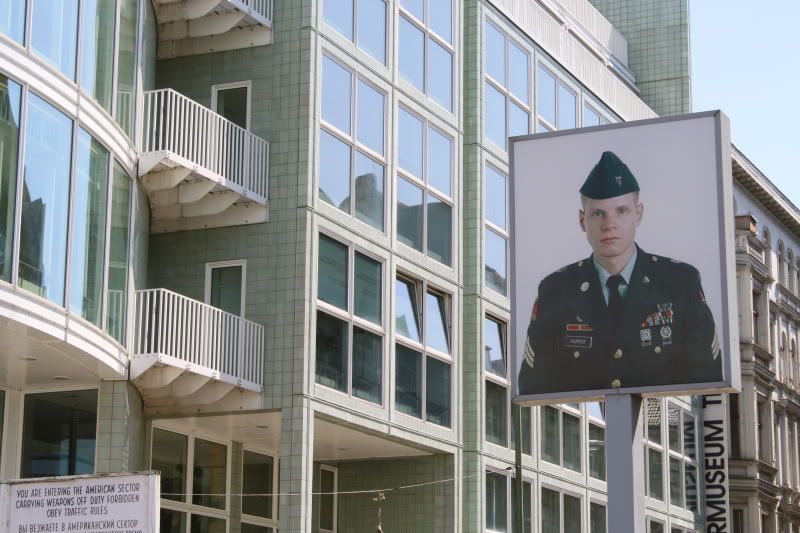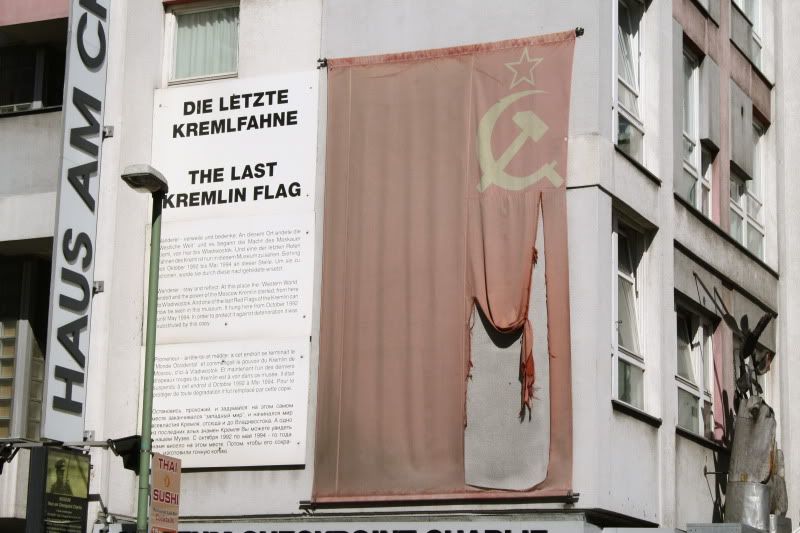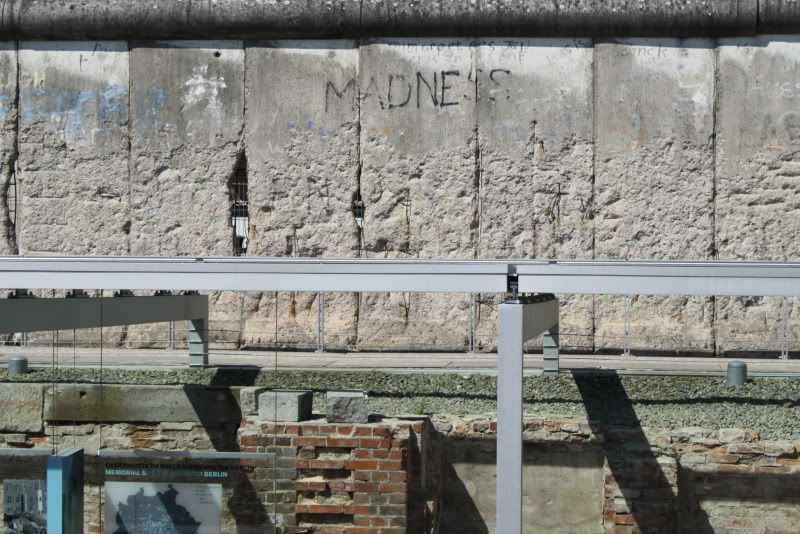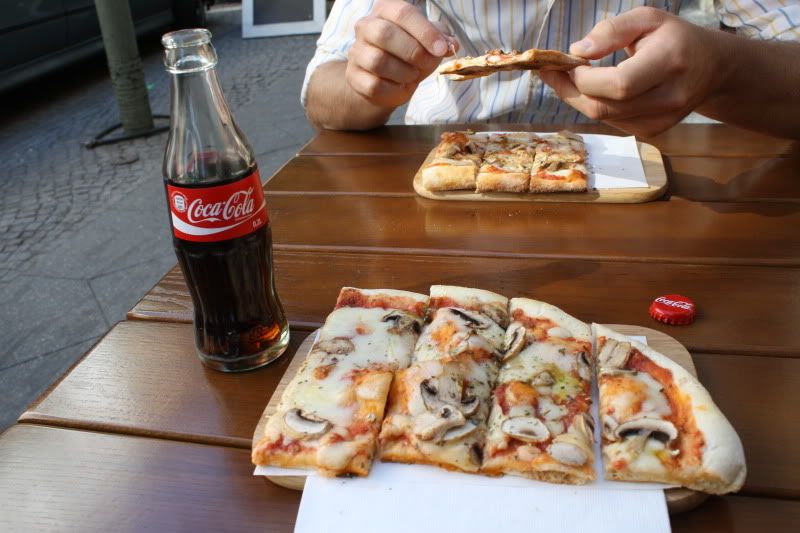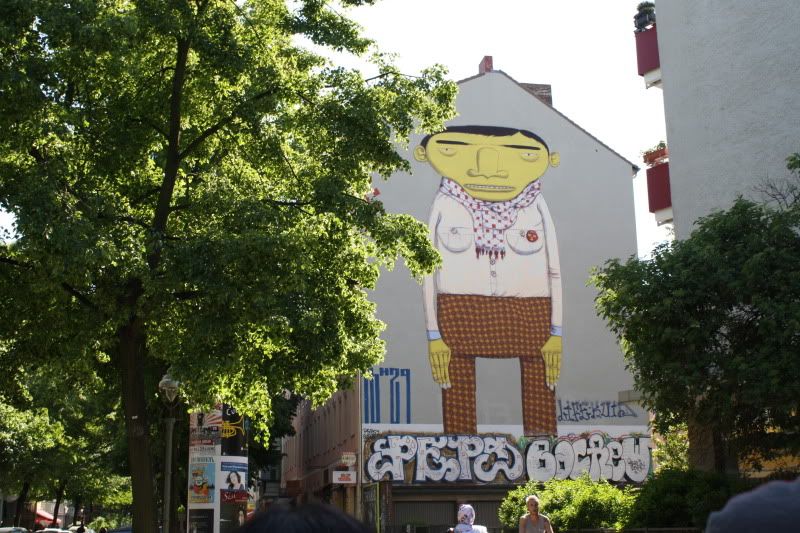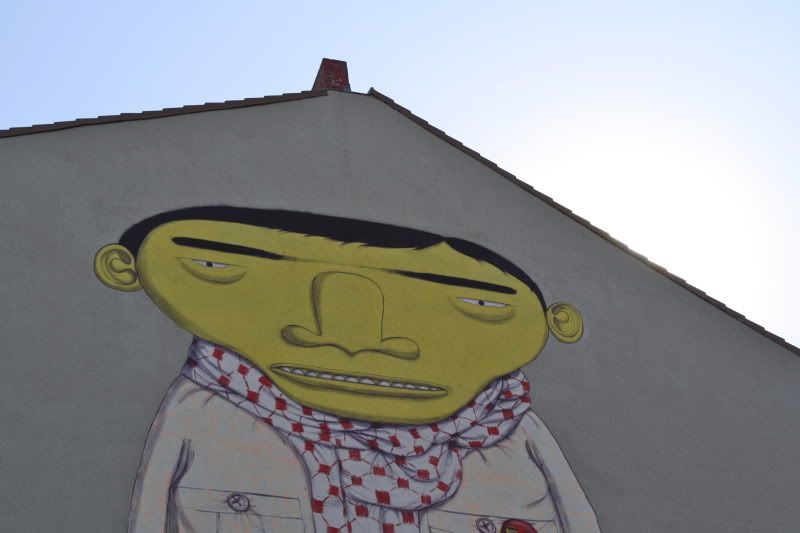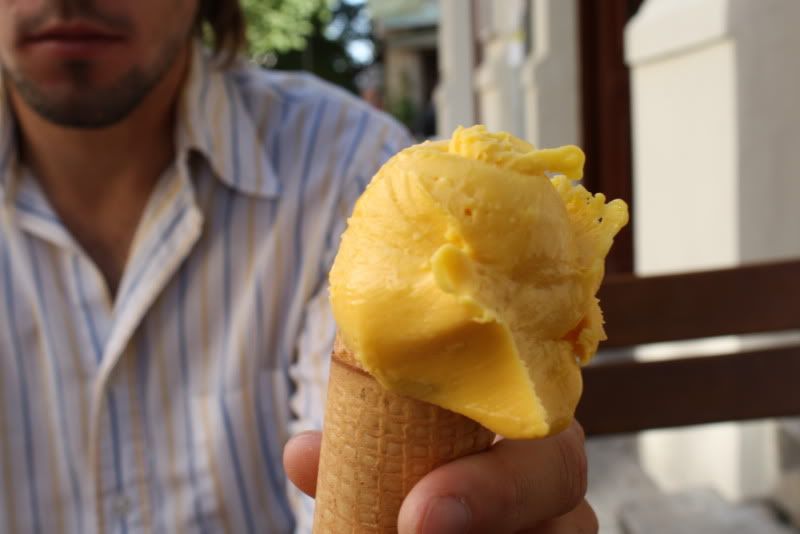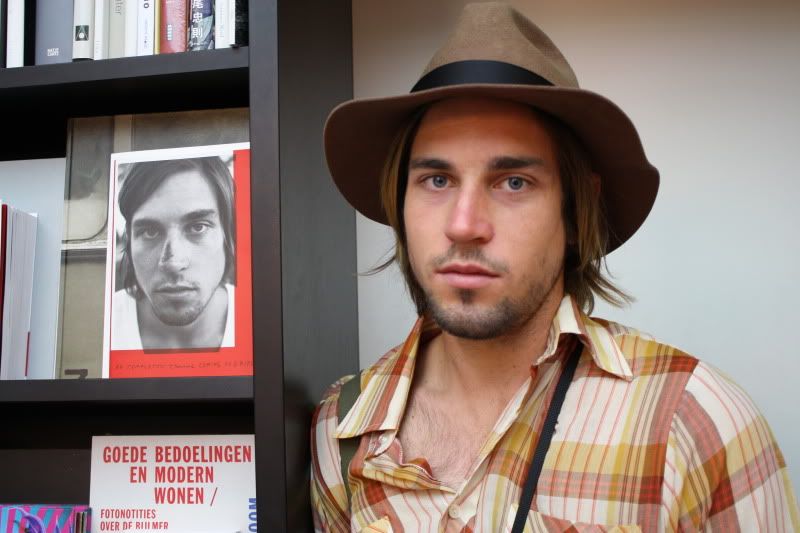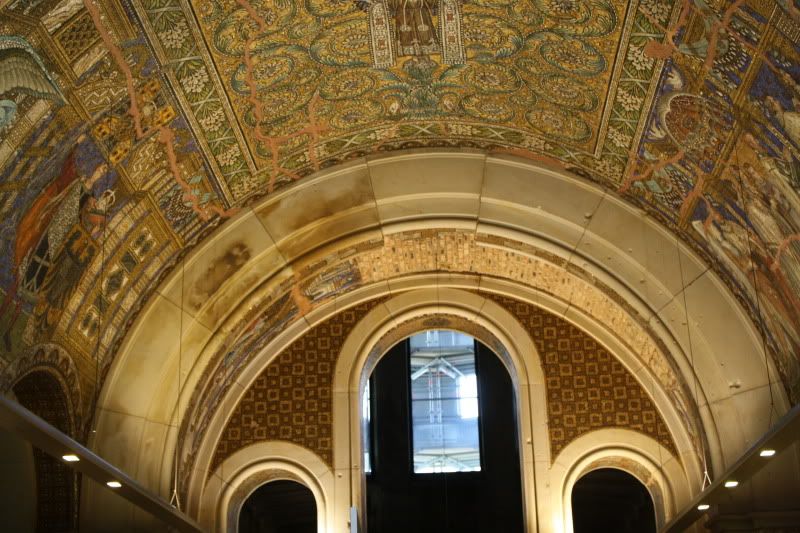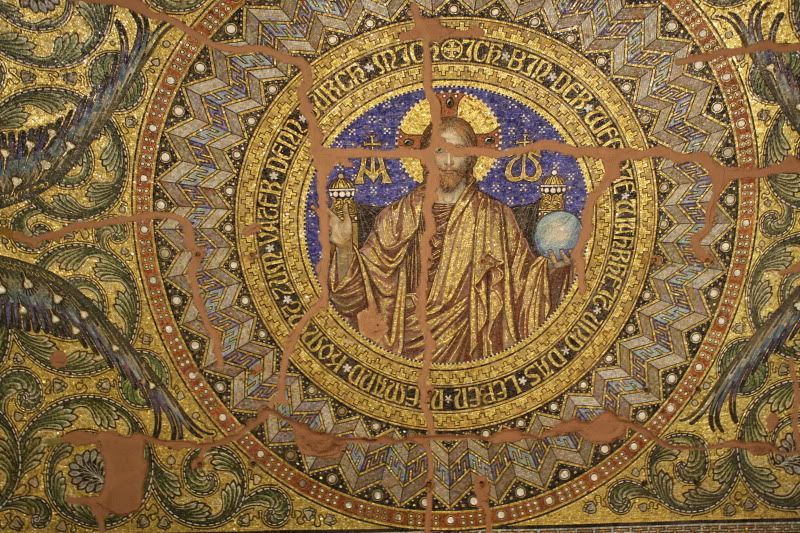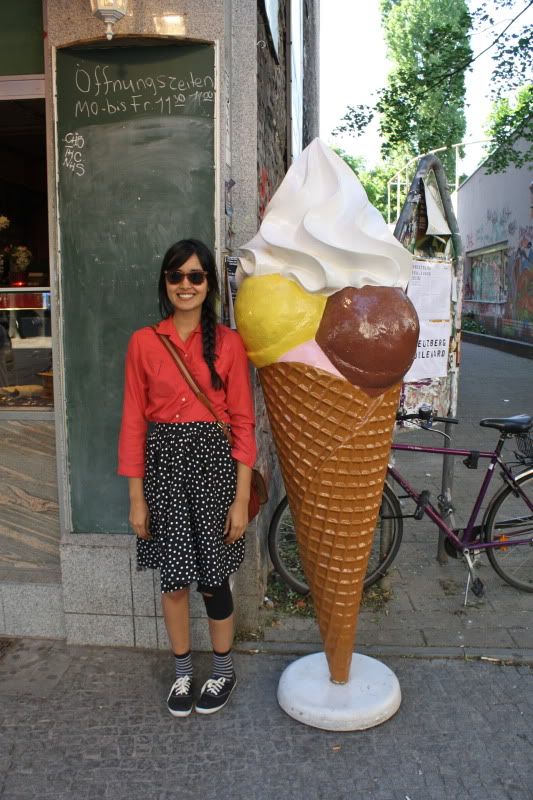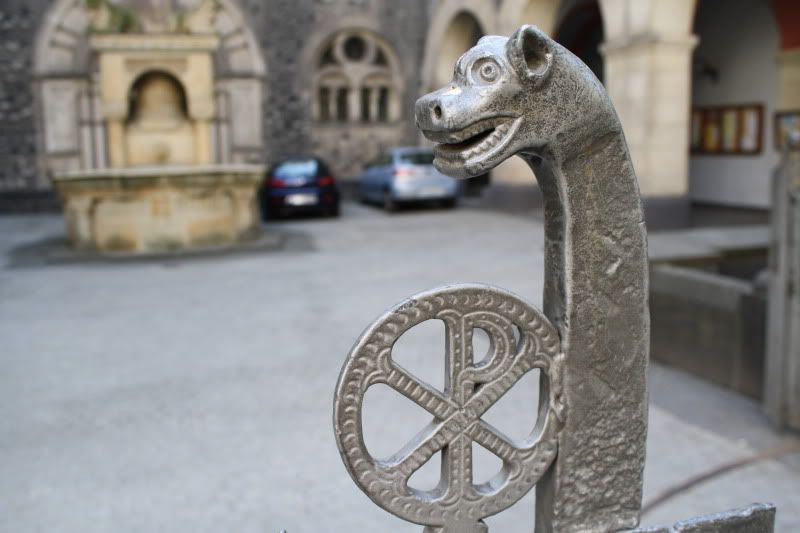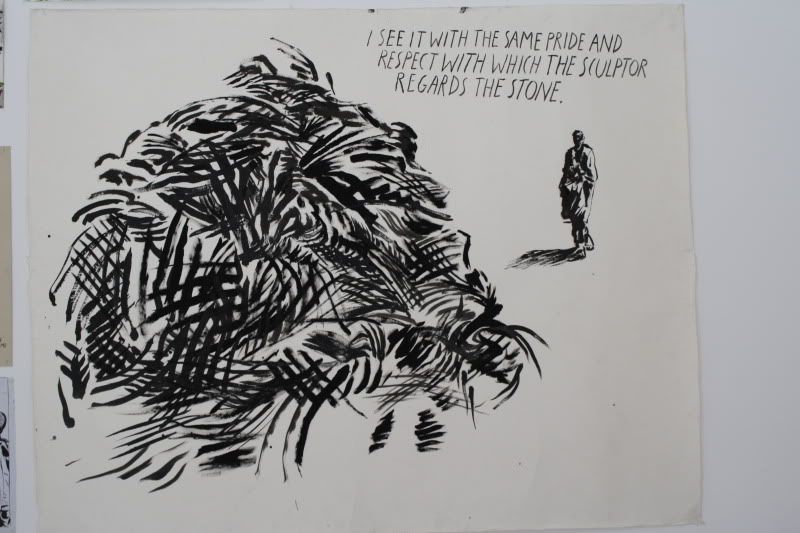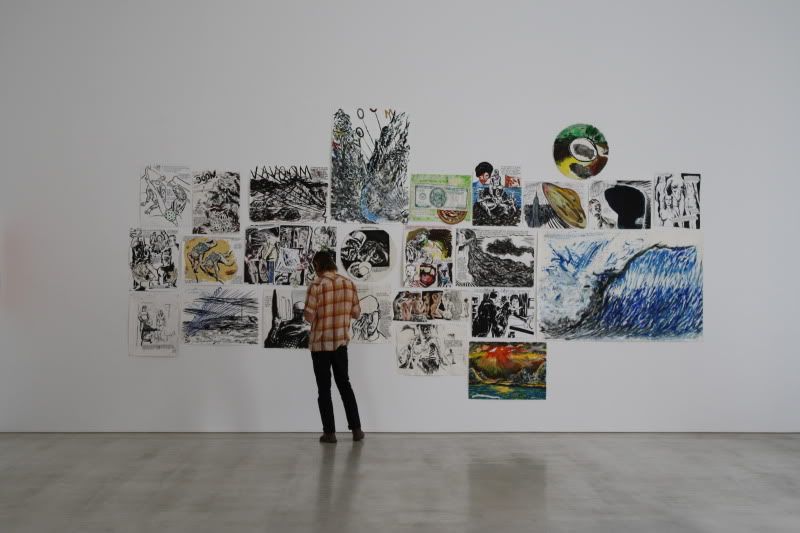 Outfit Details:
Pink and navy blue striped 90s shirt: thrifted
navy blue high waisted trousers: thrifted
socks: Target
Keds: thrifted
Salmon button up: thrifted
polka dot skirt: thrifted
striped socks: F21
Keds: thrifted
and a glamorous knee brace for my destroyed left knee!
A few more snaps from our days in Berlin. I think I failed to mention where some of the photos were taken in my last post (whoops) all the fancy church ones were at the Berliner Dom which was so beautiful inside. My little legs couldn't take me to the top of the dome but I hear (from Grant, Ed and Deanna) that the view is great! We also went to the Reichstag, Brandenburg Gate, Holocaust Memorial, and to see pieces of the Berlin Wall. Now to fast forward to this post: a few photos from Checkpoint Charlie, a couple of snaps from the inside of that one West Berlin church that was left partially destroyed from the war (note to sell: look up name), and from the Pergamon Museum! The Pergamon is a huge ancient history museum that houses pieces of the Pergamon Temple of Greece and the Gates of Babylon which was incredible to see in person. Also pictured is an Os Gemeos mural (!!!) and a quick photo from the Raymond Pettibon exhibit that we checked out. Annnndd a photo of Grant posing next to his book cover. Obviously I made him pose next to it because I'm a dork.
Also, in really important news: I tried curryworst. My biggest mistake, I think, was ordering said dish at the bar/restaurant that was below the hostel we were staying at. I thought that they would put it in a bun and it would look like the curryworsts that I saw on the street but instead it was a formidable, seemingly foot long, piece of sausage gingerly set atop a plate of french fries slathered with a sweet ketchup/ curry sauce. It turned out to not be my thing but then again street meat is almost never my thing. Oh well!
Some more Berlin Observations:
People really do wear those small, round, dark sunglasses.
I lost count of all the men I saw with chest length hair and mystic wolf shirts. Not a shred of irony to be found, either (which makes it more awesome).
Gypsy situation: They will usually come up to you asking, "Do you speak English?" with a baby in tow or in a stroller. They are pretty none threatening. So far, I haven't had to use my danger whistle (and yes, I did make a bracelet that has a NBA regulation whistle on it should I ever feel threatened. Yes, I also have this whistle attached to my car keys in the U.S. Always prepared/ always paranoid.)
Next: Geneva, Switzerland!