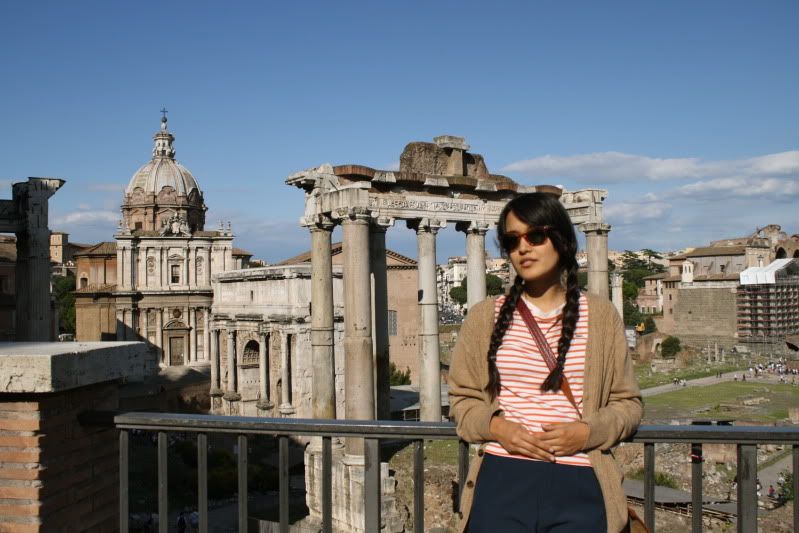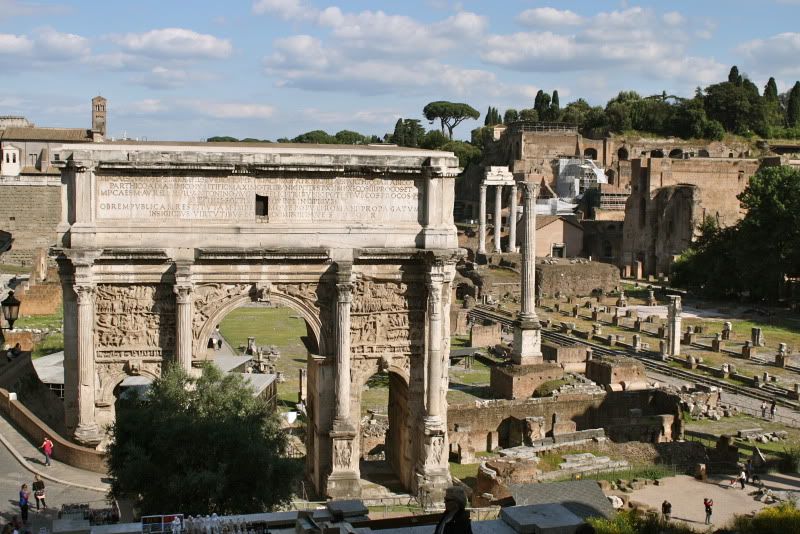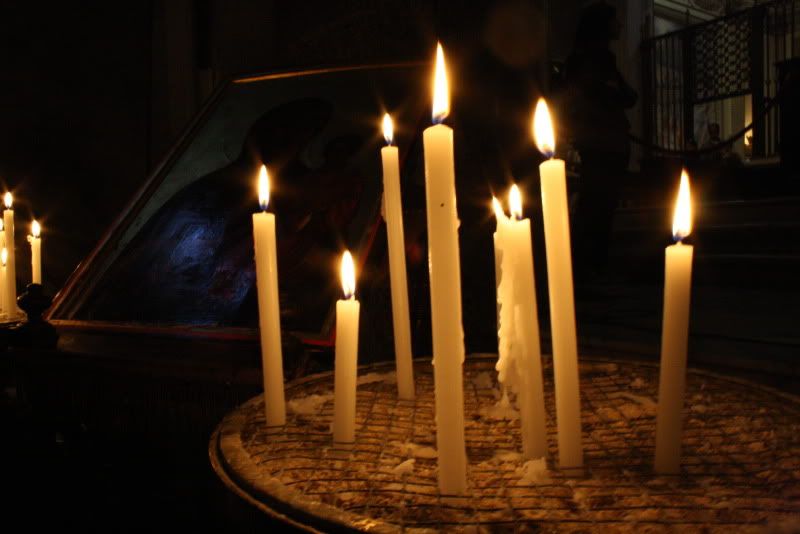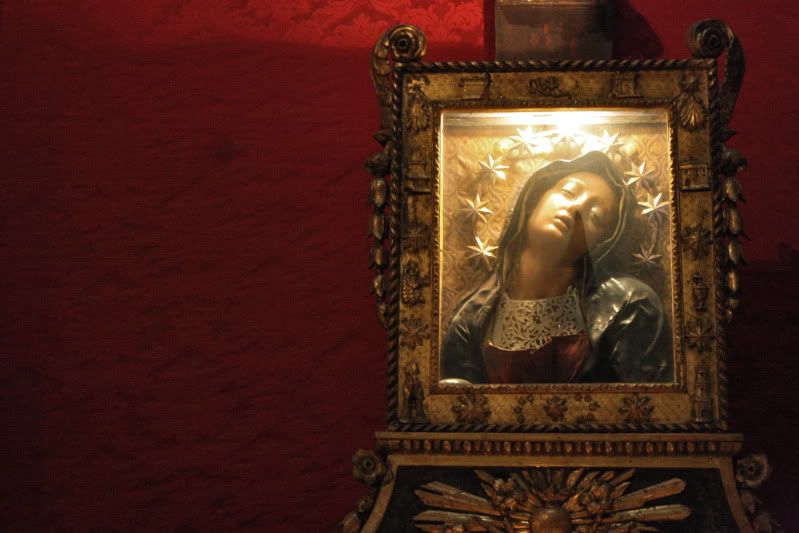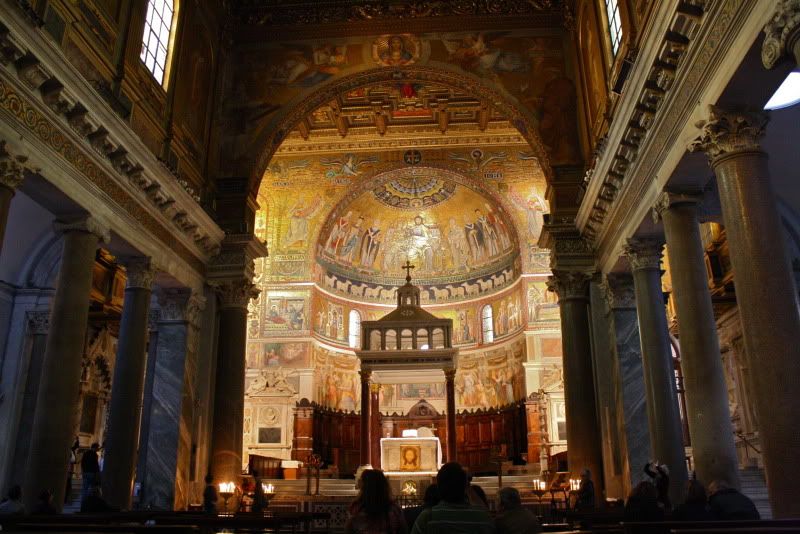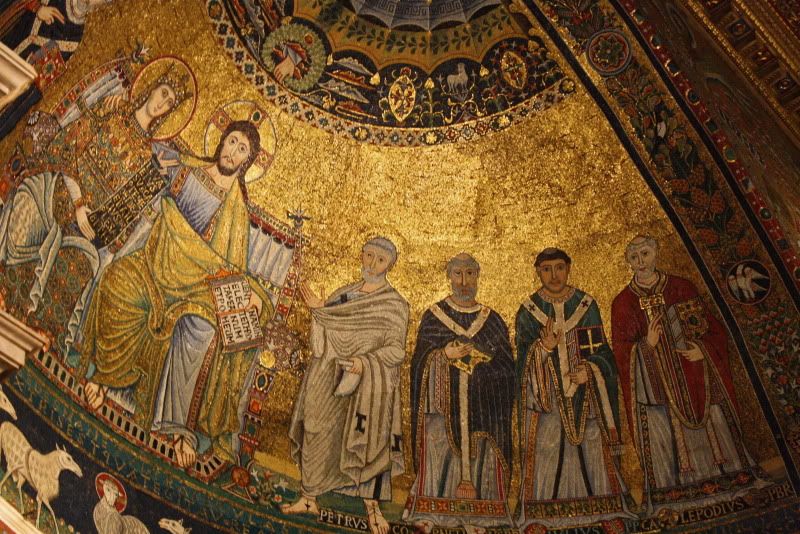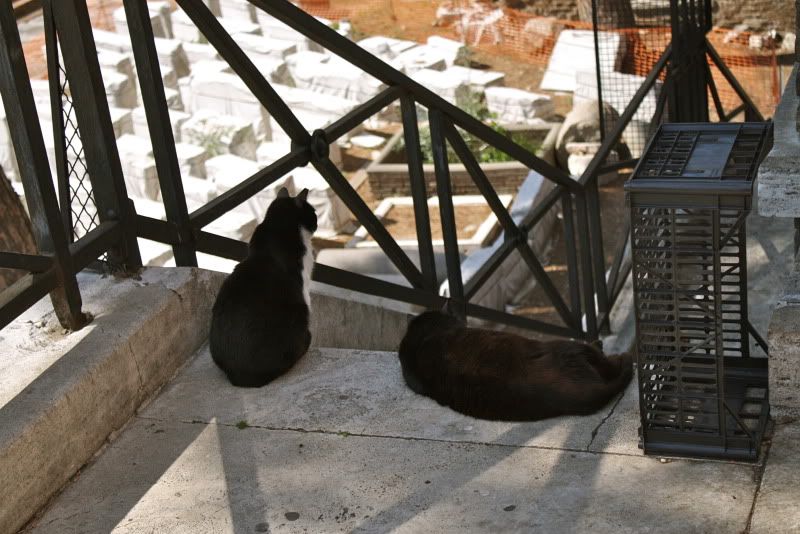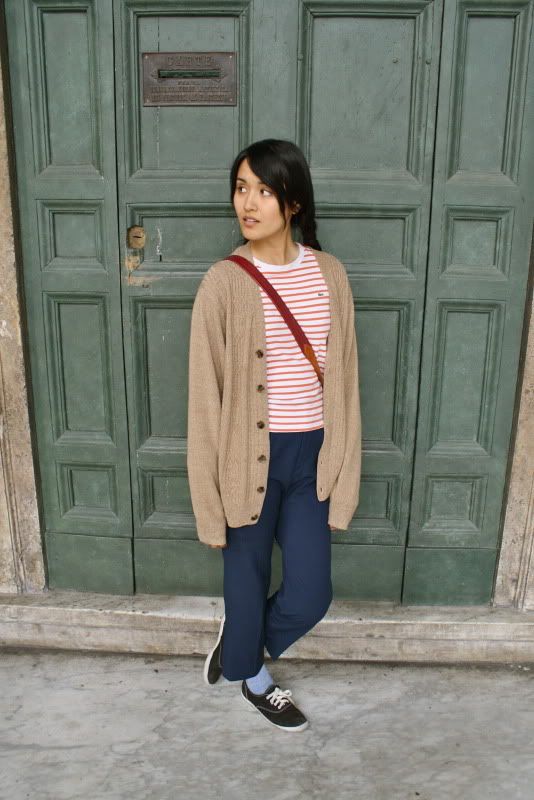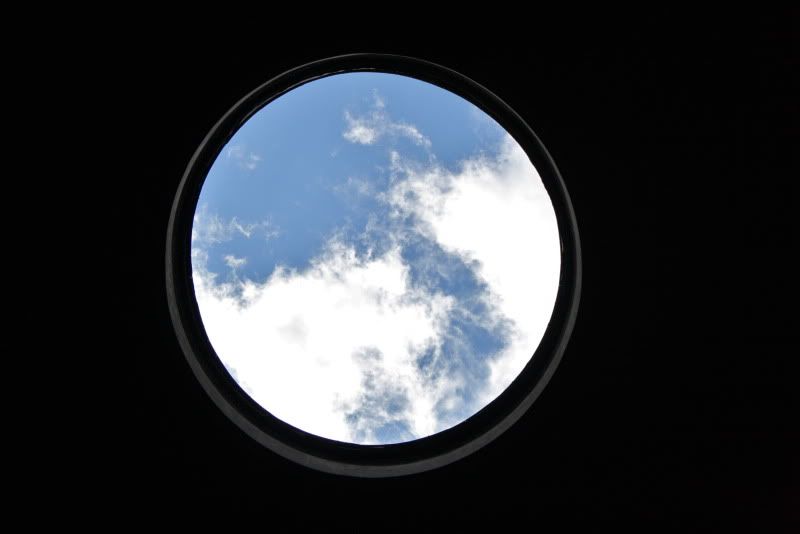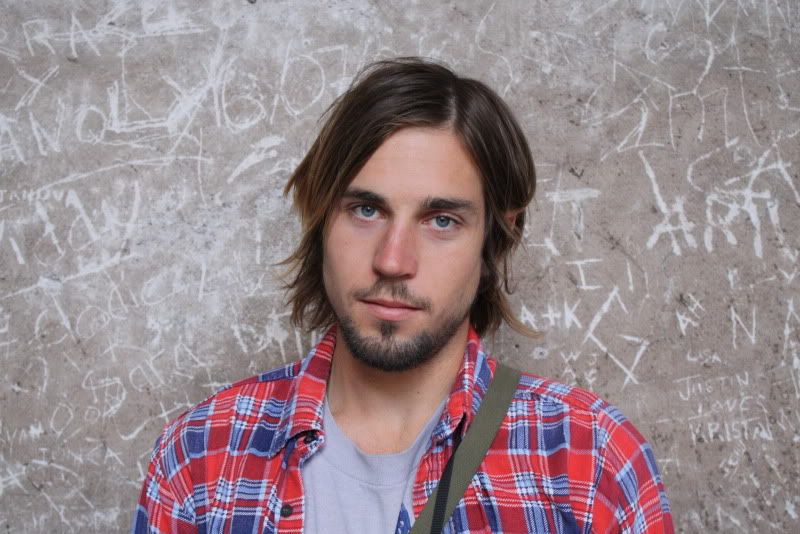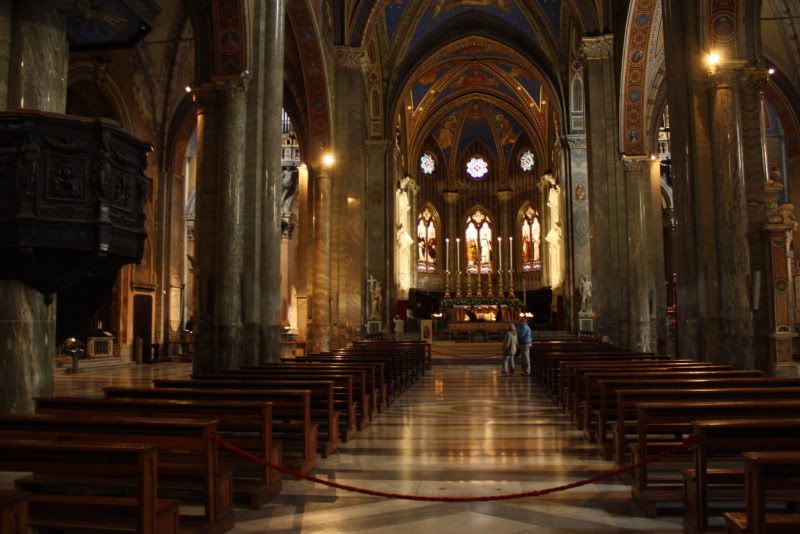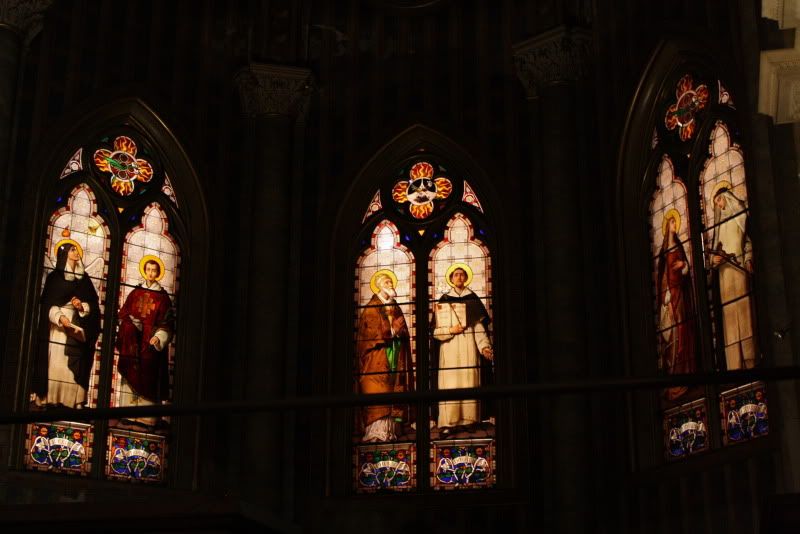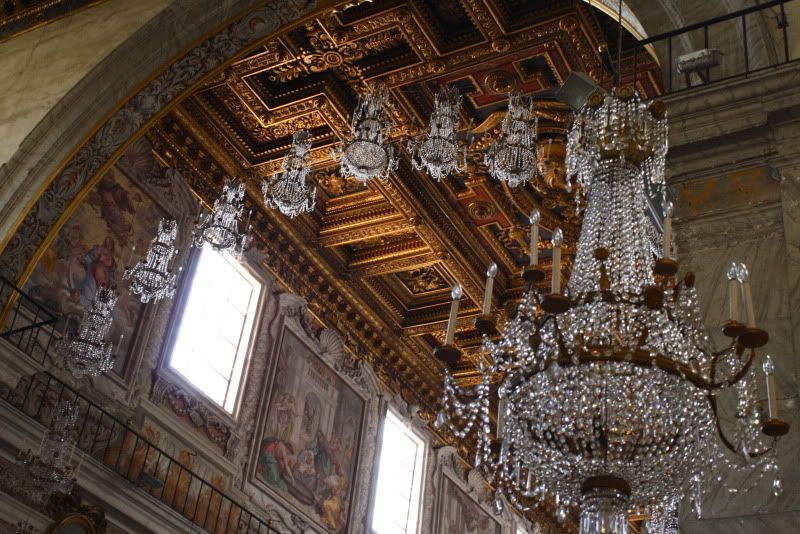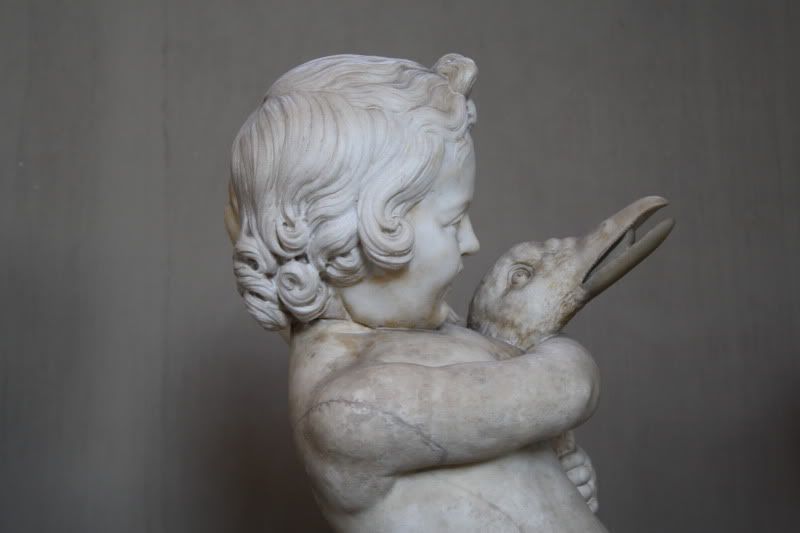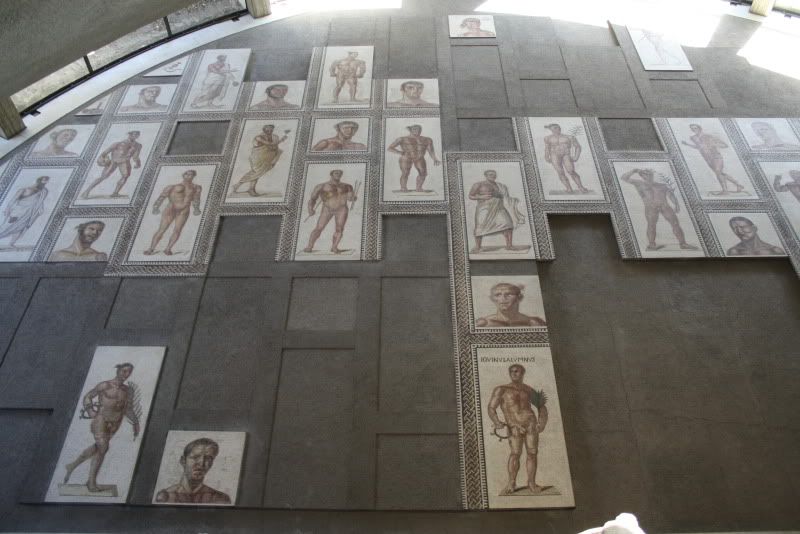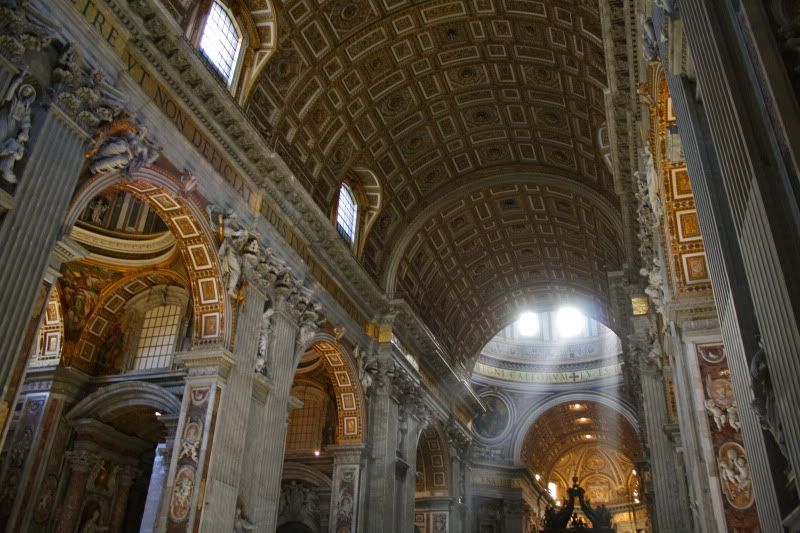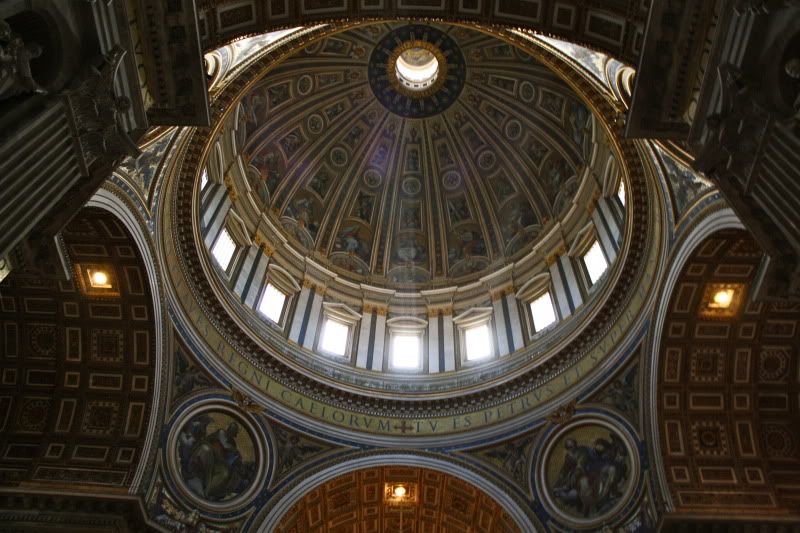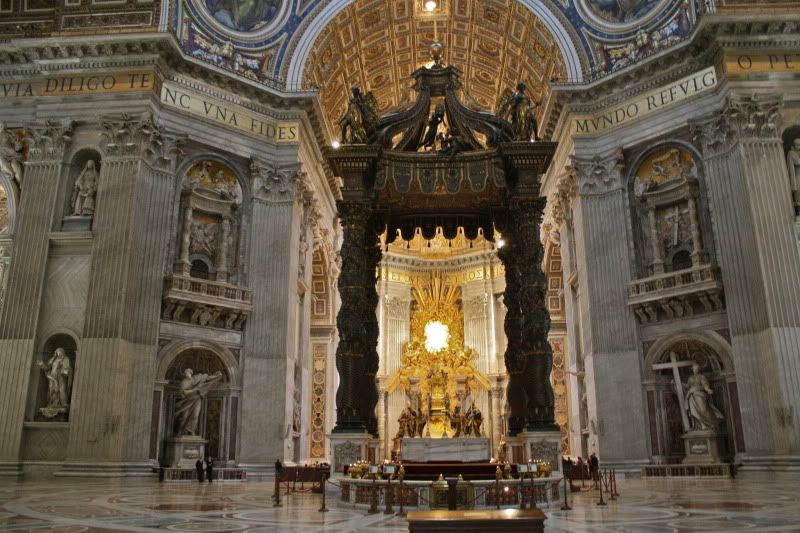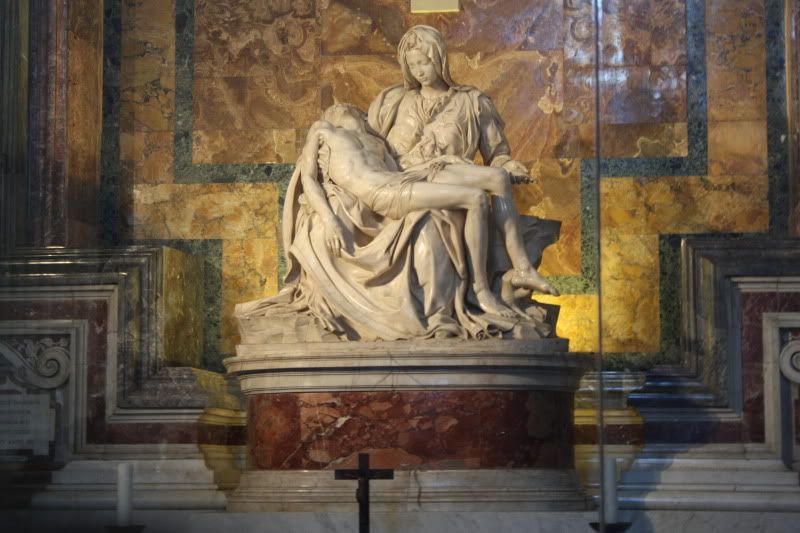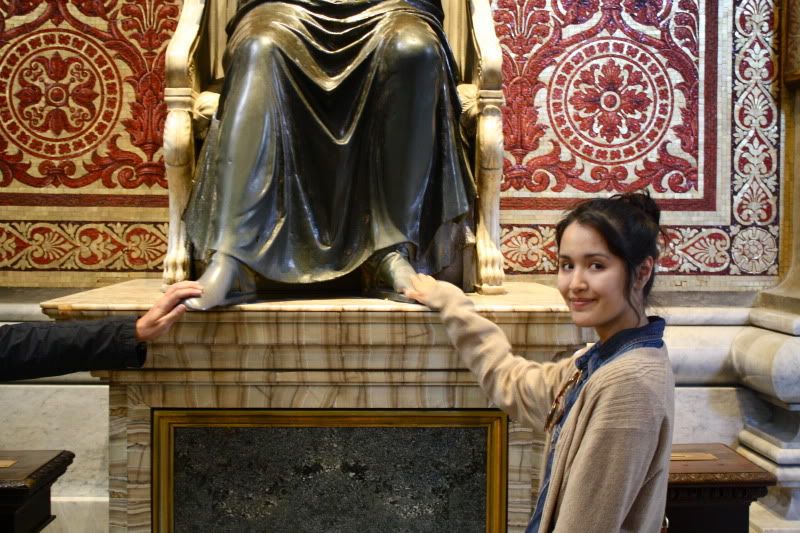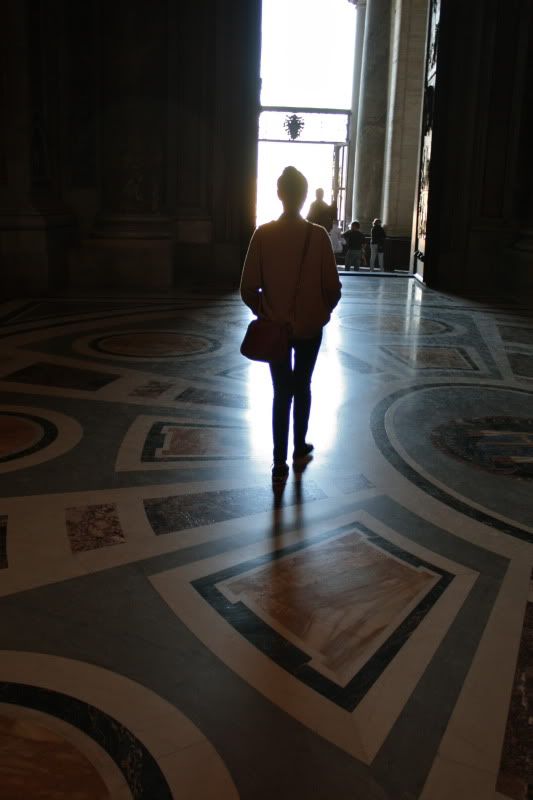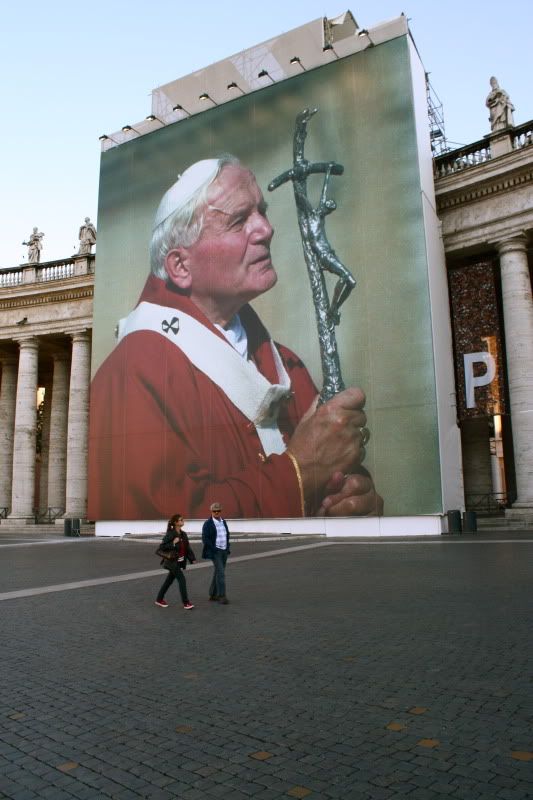 Outfit Details:
Striped Lacoste shirt: thrifted
navy blue high waisted trousers: thrifted
cardigan: thrifted
Keds: thrifted
Some more Rome coverage. We spent a day at the Vatican which was awesome, I guess a few weeks ago Pope John Paul II (JP2) was beatified so there were literally thousands of pilgrims in Vatican City/ Rome...let's just say I'm glad we missed out on that crowd. We decided to hit up the Vatican Museum which houses the Sistine Chapel. Of course all the art and the chapel were quite beautiful (no photos allowed, and I—ahem-- obeyed that rule) BUT the crowd was out.of.control. I seriously think they should put people movers or make some sort of tram ride inside the museum because squishing up against hundreds of people in such a narrow space is so counter intuitive for actually trying to stop and appreciate all the art work. You really can't stop to admire the artwork, you have to keep moving forward. If they had people movers or whatever at least they could prevent those who take it upon themselves to stop at every bottle neck to take a photo (with flash!) and hold up the crowd from flowing freely through the museum. Unwashed masses aside, after the Vatican Museum we went to St. Peter's Basilica and it was so beautiful and grand and awe inspiring, which of course is its intent.
Rome Observations:
Rome, has, hands down the scariest driving/scooter/pedestrian situation. Since last year I've developed a phobia of crossing busy streets (thanks to being hit by a car while using a crosswalk) and a basic all encompassing fear of cars in general so walking around Rome was pretty much conducive to having anxiety levels that were through the roof. Being inside a car via a Taxi really isn't much better, I swear those painted road divider lines are really just a suggestion in Rome...and to think, I thought driving through LA during rush hour was bad!
This is such an American thing, but after dinner or any sort of meal....we just wanted to leave. Scram. Hit the road. Get a move on. Not stay for another hour to shoot the breeze and drink coffee. I'm sure if any of us smoked cigarettes that we'd be more inclined to hang out for a while but none of us do. Conversely, I'm sure when Europeans visit America they're probably surprised at how promptly the check comes, as if the restaurant is saying: get out. Which is partly true. It's also pretty much illegal to smoke anywhere in the U.S. these days so there is also that.