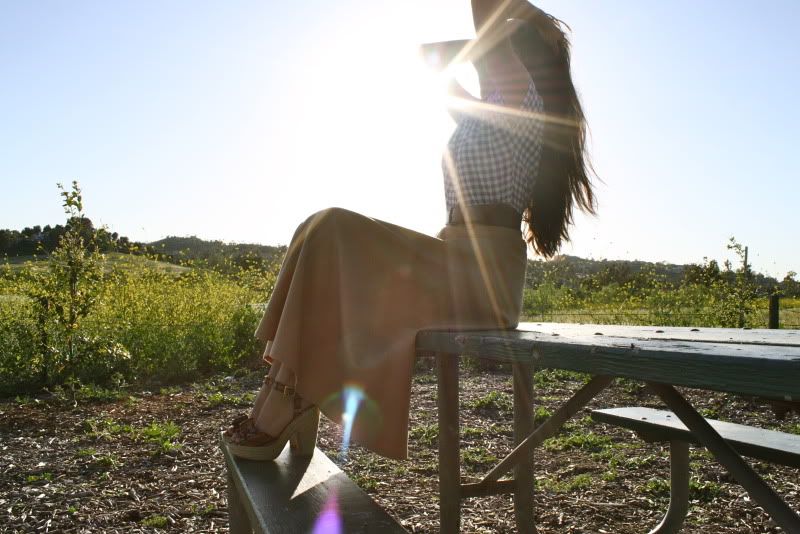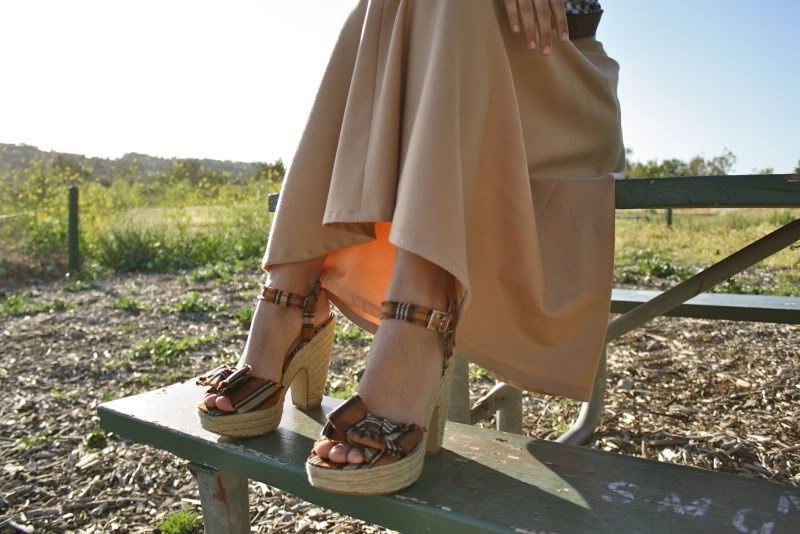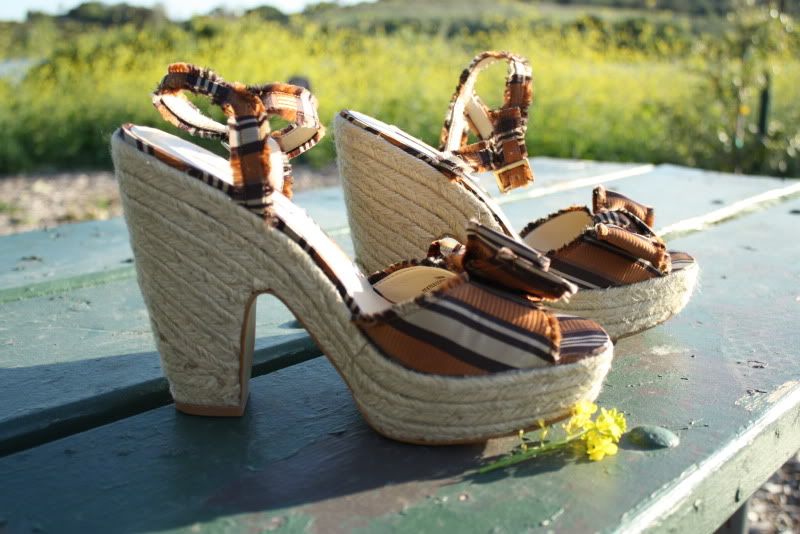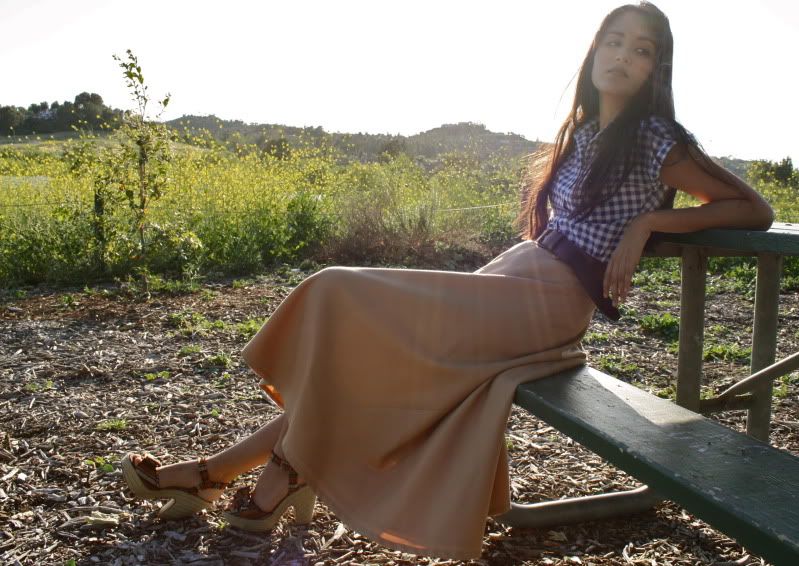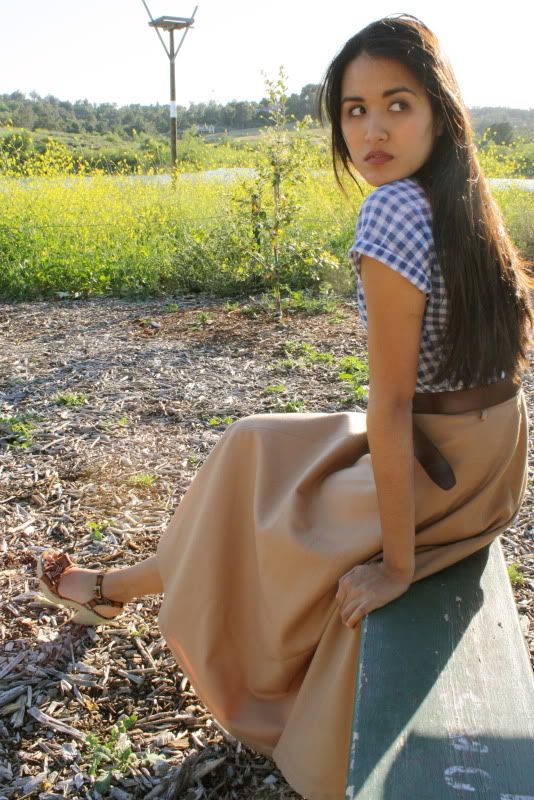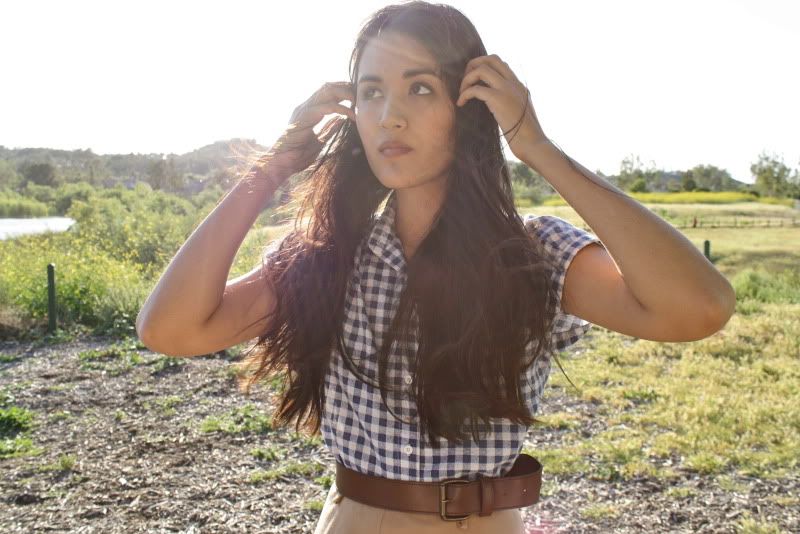 Outfit Detail
s:
Woven ankle strap sandals: C/O Sophie Theallet x Nine West
Blue gingham blouse: thrifted
brown belt: thrifted
camel tea length skirt: thrifted
++EDIT: So Blogger has yet to restore my old post that I put up on the 12th so I am re-posting. Bad form, Blogger!
A
brief break from all my Europe posting! About a month ago I was approached by Nine West to give the new Sophie Theallet collection a spin. Sophie is a Parisian designer and I think that sort of understated charm can be seen all through this collection. I really like the juxtoposition of the natural woven texture of the platform heel against the sort of ribbon like upper portion. I was definitely into the colorway of these platforms and felt kind of like a giant in them (I almost never wear tall heels) but I suppose masquerading as a giantess for a day (or whenever I wear them!) couldn't hurt. Je'dore! Much thanks to Sophie and Nine West, congratulations on the collection guys!