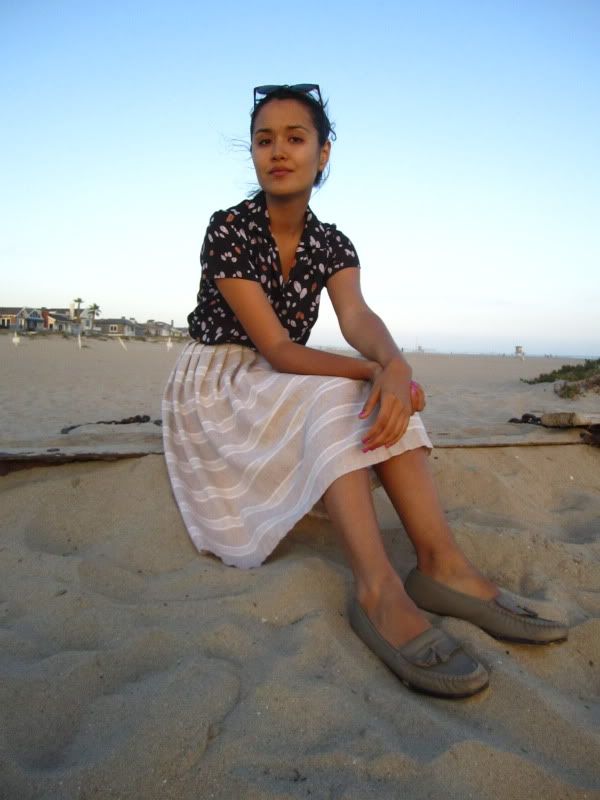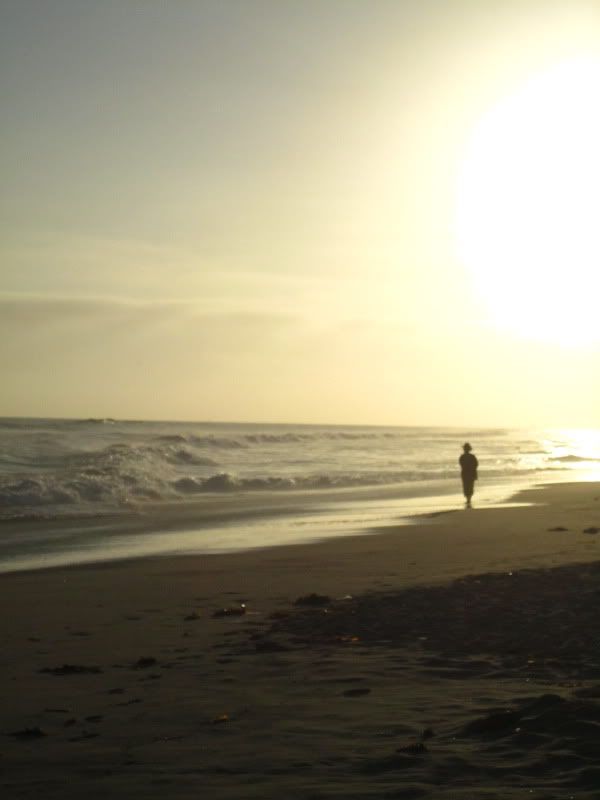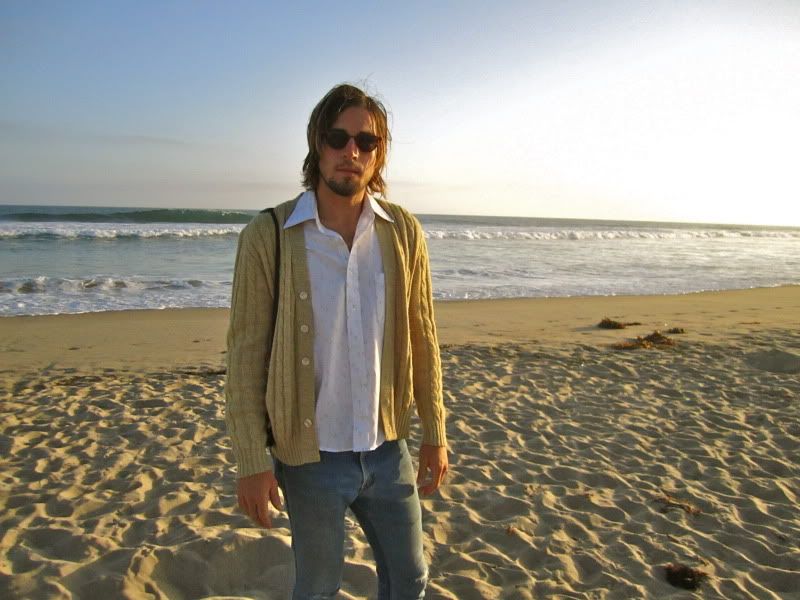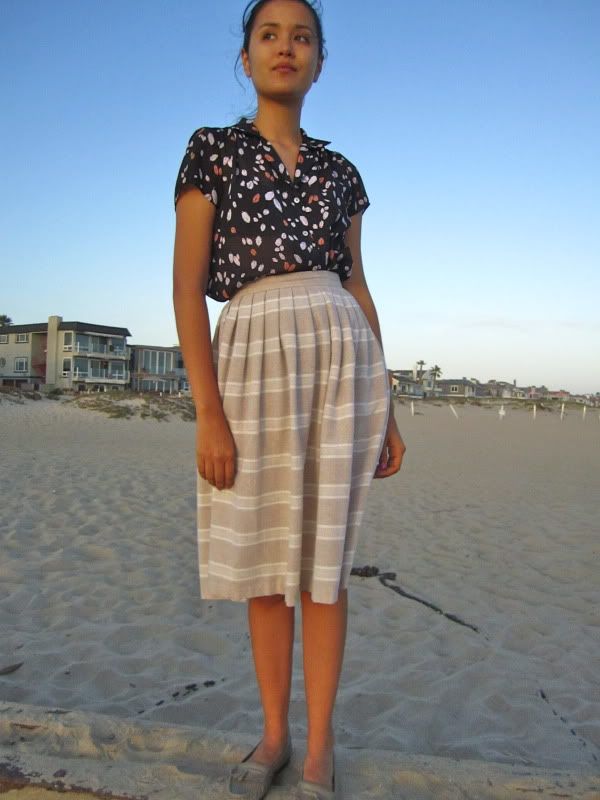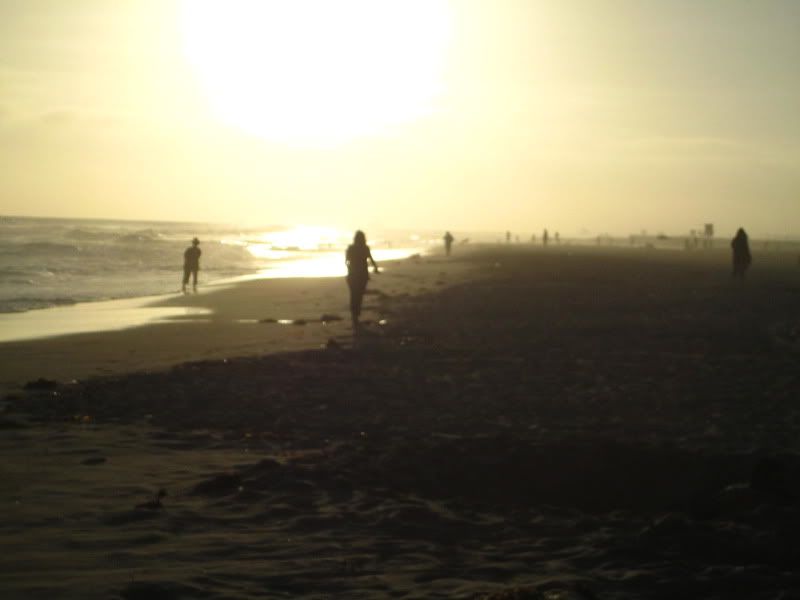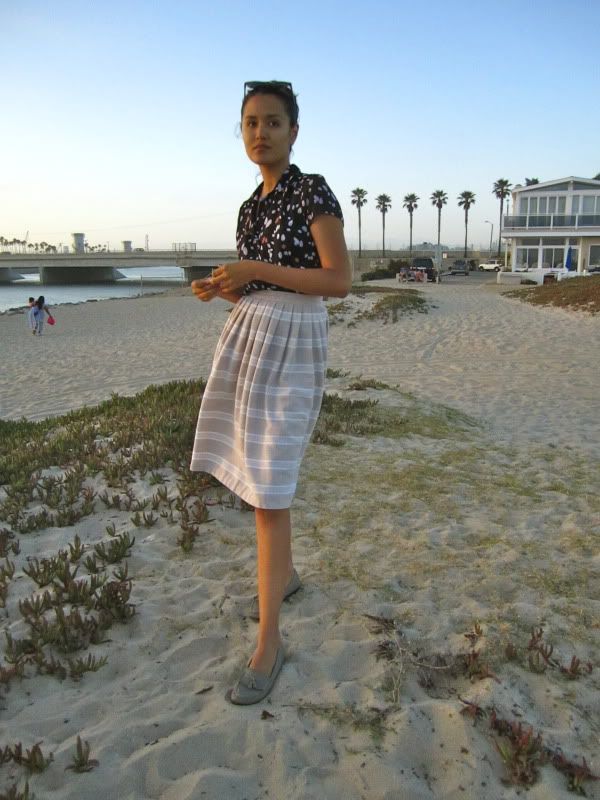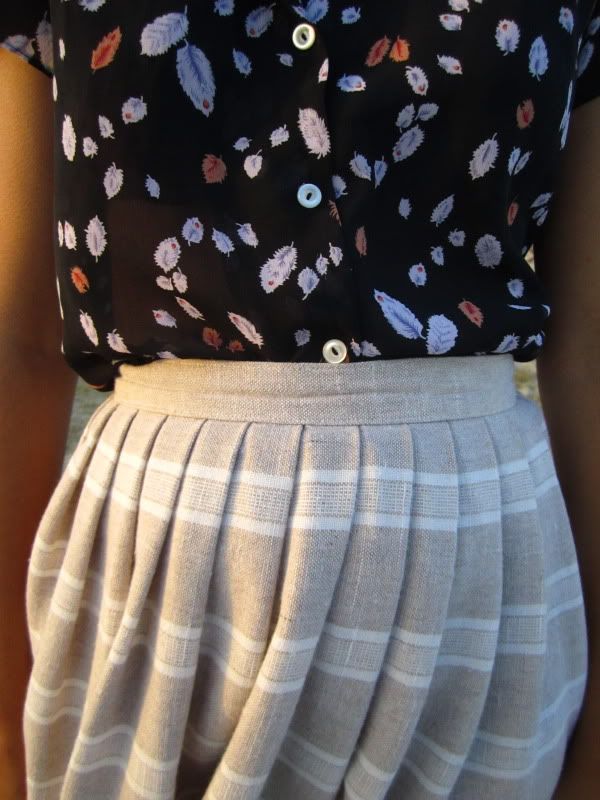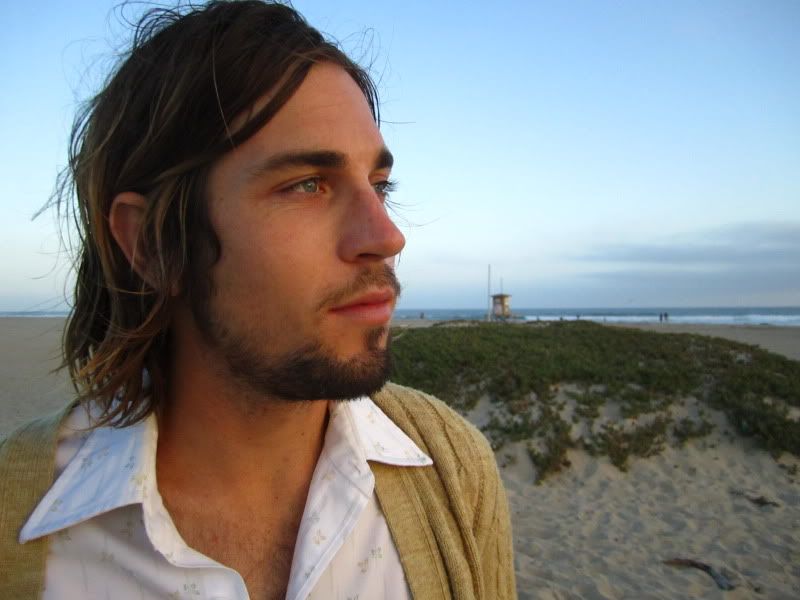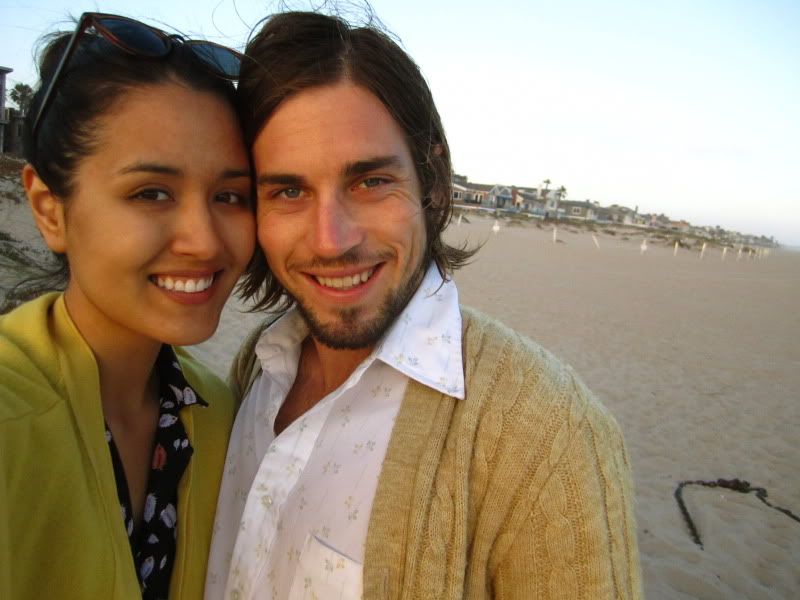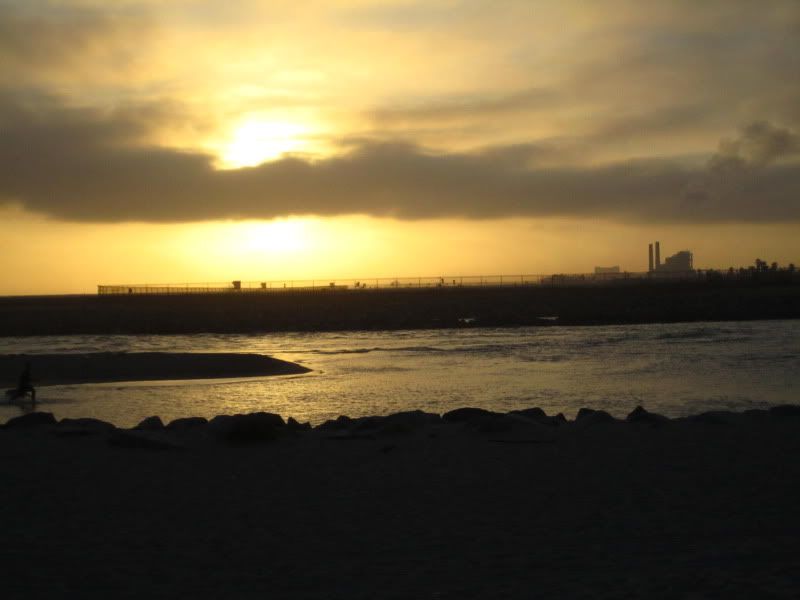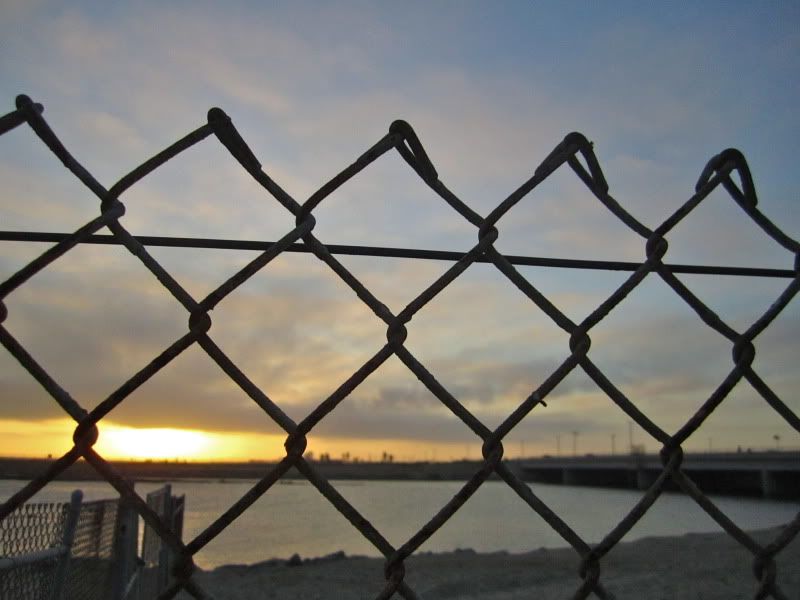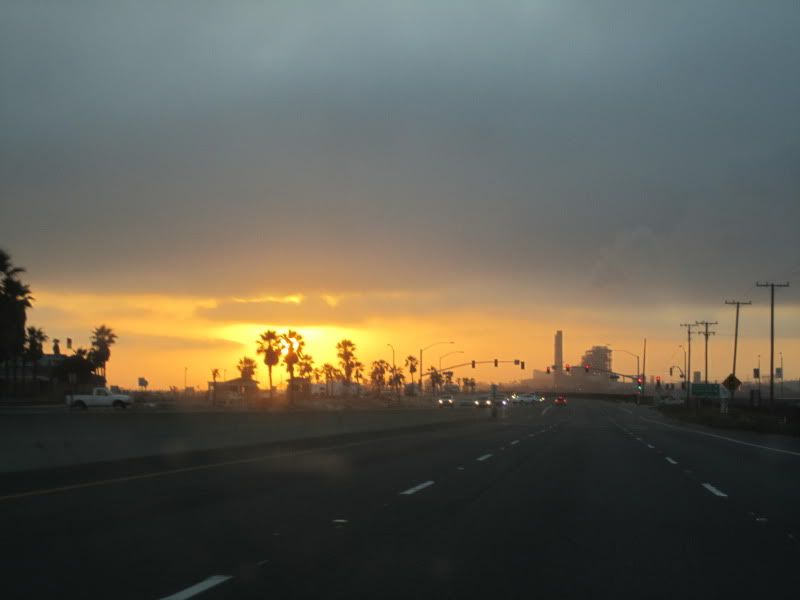 Outfit Details:
Feather print short sleeve button down: thrifted
striped linen skirt: thrifted
gray loafers: thrifted
And jsyk, Grant's outfit (minus the pants) is entirely thrifted too ;-)
S
o this is what we did this evening. Parked the car across from Frog House and meandered around the beach for a spell. I love the beach right before sunset, sometimes the sea mist gets suspended in the atmosphere and makes everything very glowy but soft focused. Reminds me of a Terence Malick movie, in fact (which I don't hate one bit). I just had my little point and shoot on me so I couldn't quite capture the amazing sunset this evening. The sun was huge and it was setting behind palm trees. As we sat stopped at the light we could smell the smoke from the beach bonfires. Honestly, there isn't a smell that I love better and that reminds me more of summers past than the smell of a beach bonfire. I'd say it's the very perfume of summer.