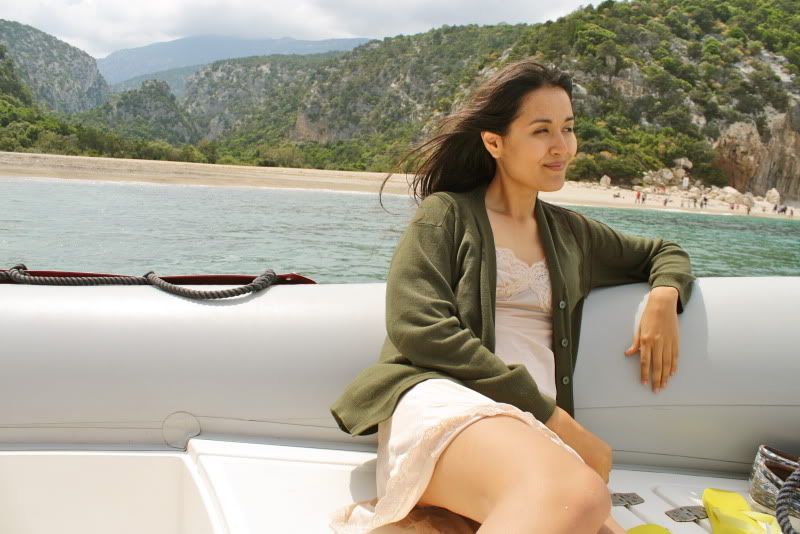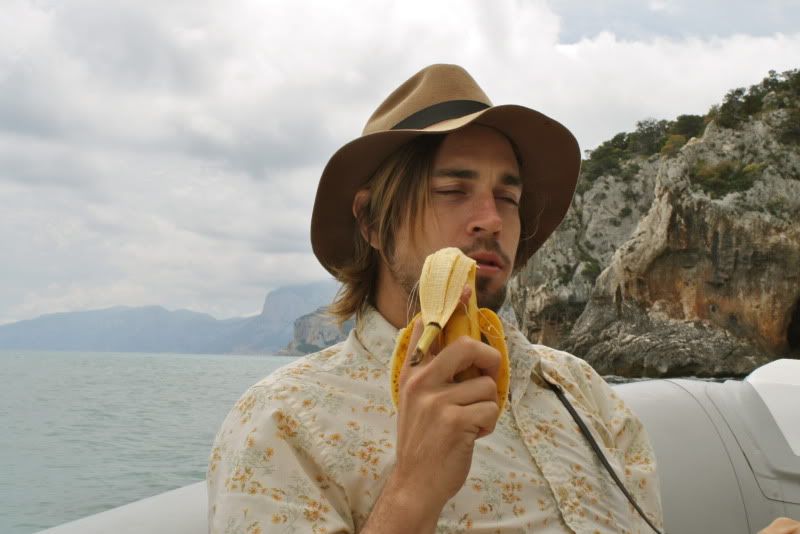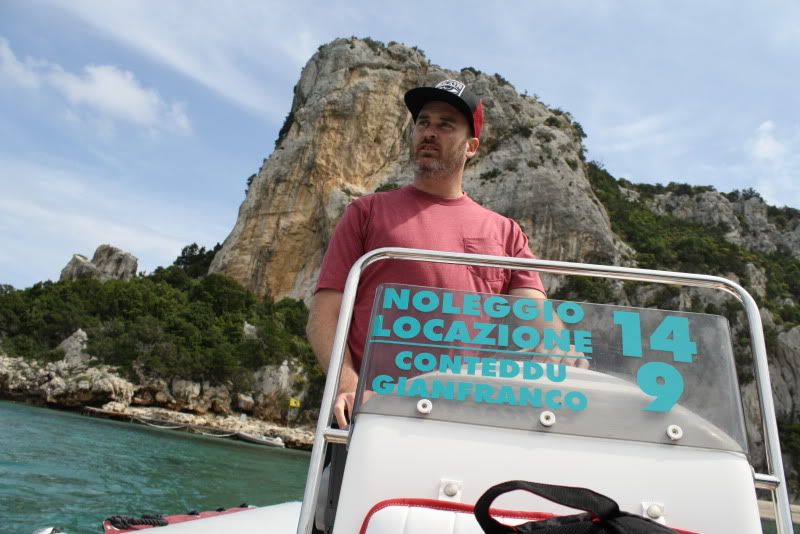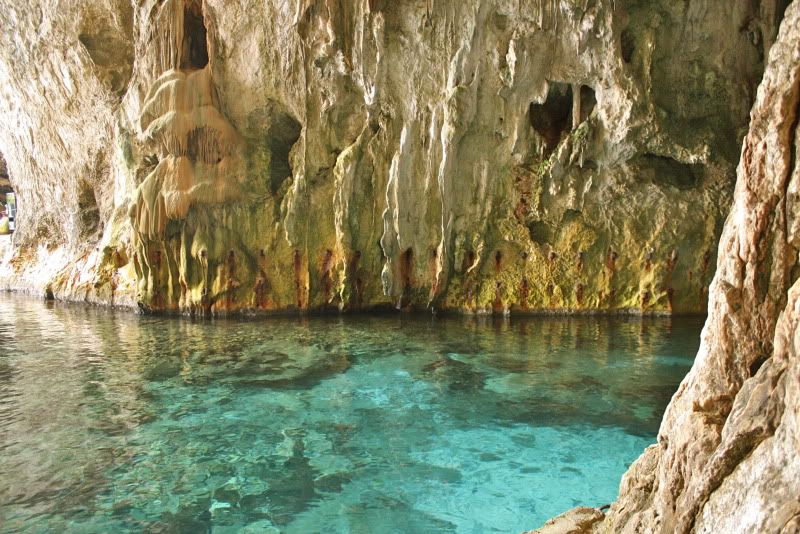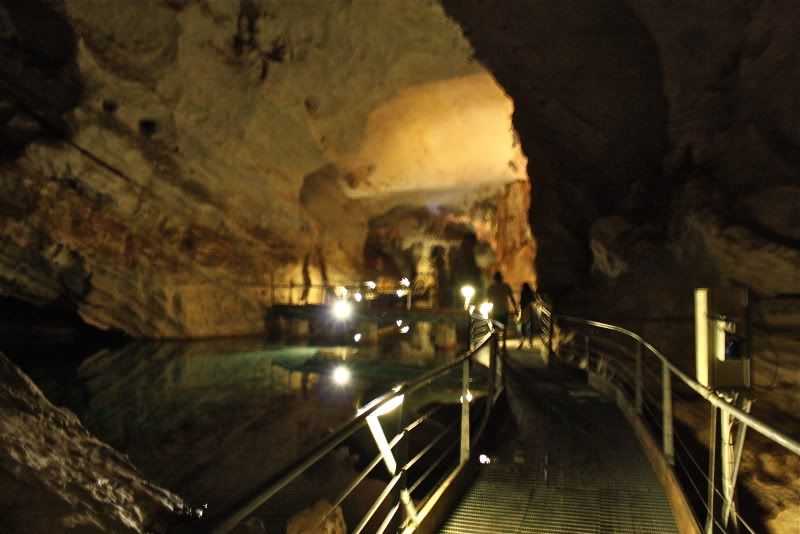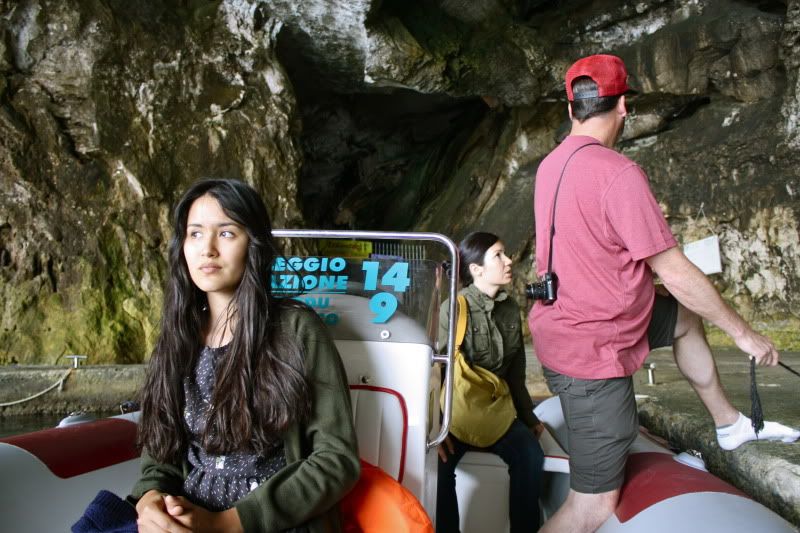 Outfit Details
:
Vintage Cotton Dress: thrifted
Yellow Flip flops: Old Navy
Vintage Slip: thrifted
Green Cardigan: thrifted
M
ore photos from beautiful Sardinia. This day we went and took a boat around Cala Gonone and while the weather looked a bit on the foreboding side, it did clear up for a short spell so that we could experience the amazing swimming pool blue that is the water around the Sardinian coast. None of the photos showing the water have been altered color wise, that's really what the water looks like over there. Crystal clear and super salty. While we were boating we saw that the caves were open so we disembarked and checked the scene out. I've never been inside a cave so it was cool to see all the stalactites and rock formations. I guess long ago sea lions used to use the caves but they've basically disappeared from the island so now the caves have been left empty. After some spelunking, we boated to a secluded little beach and Grant and I had our inaugural dips into the Mediterranean. It's true that I needed more than a little coaxing to get into the water since I thought it was on the cold side (it was!) and I hate cold water but it was nice. I wish the beach situation was similar in Southern California. A beach with zero waves, shallow water, and devoid of any sort of scary sea creature. I guess what I want is a swimming pool. Figures.