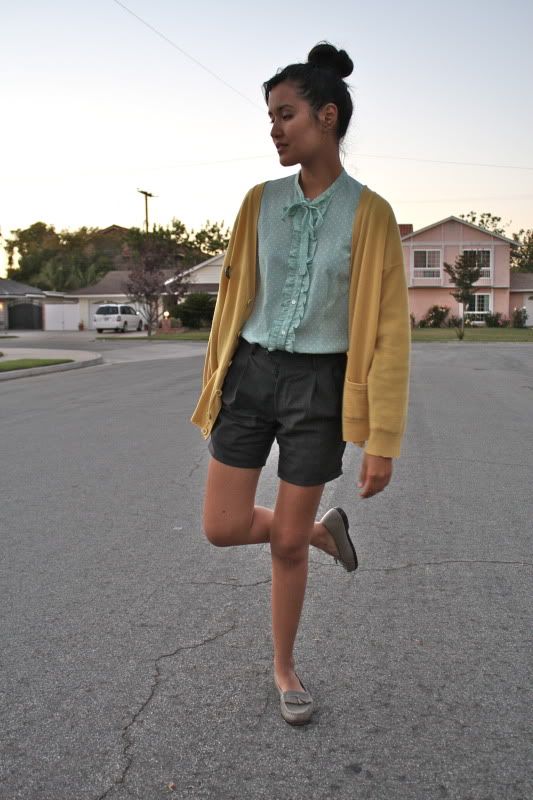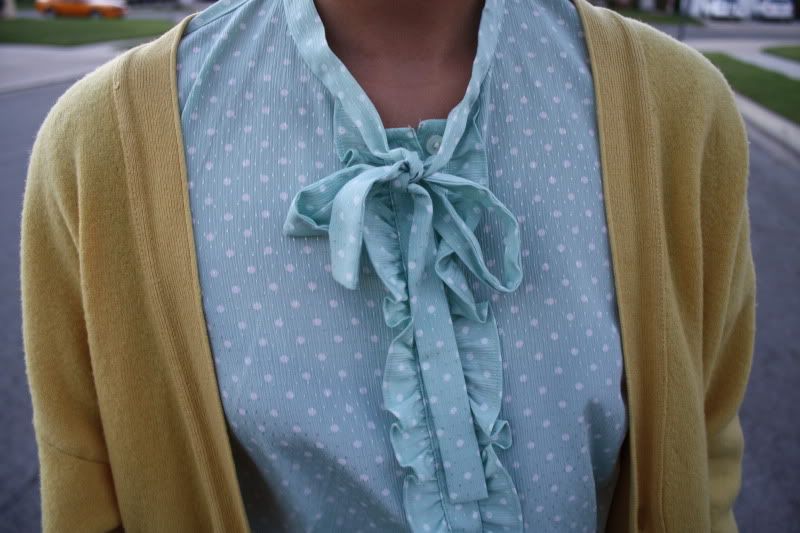 Outfit Detail
s:
Yellow cardigan: borrowed from Grant
Polka dot tie neck: thrifted
Gray shorts: altered pair of grandpa slacks
Gray loafers: thrifted
M
inty green and yellow, a color combination I've never worn before. Ever since coming back from Europe, I feel more inspired to play around with colors. I blame it on the houses. Virtually every house or apartment I saw had some sort of bold color feature. Whether it be a light blue painted building with deep yellow shutters or a a soft pink home with a kelly green door, these combos are definitely a far cry from the uniformed stucco beige-ness and "tasteful" spanish tiled roofs that have come to define a sizable part of Orange County. The word boring doesn't even begin to cover it.