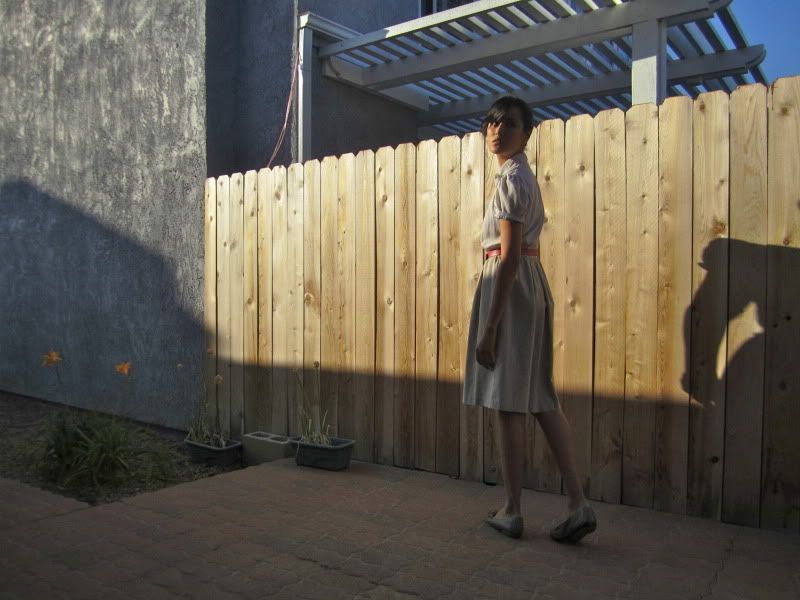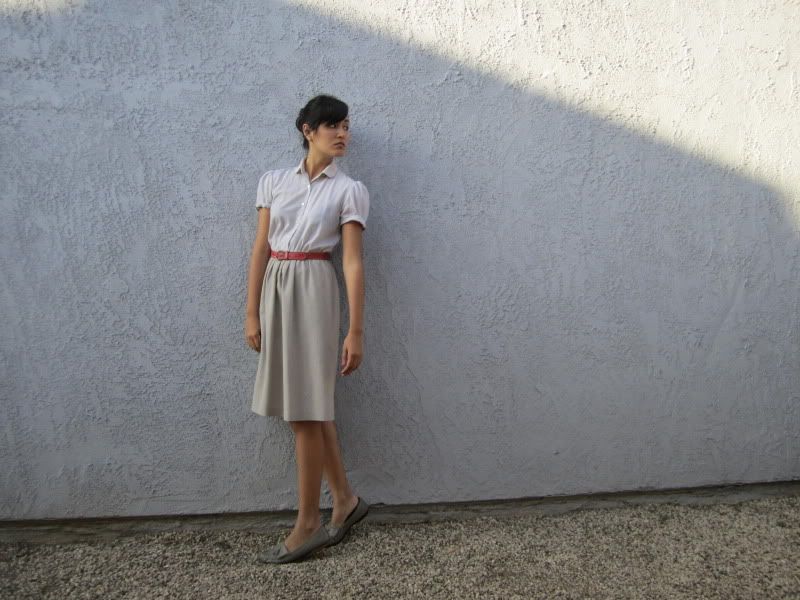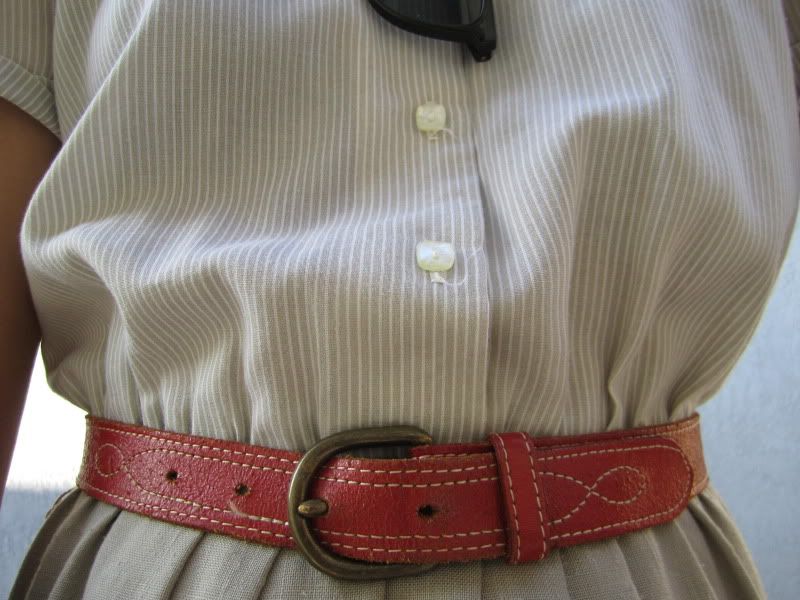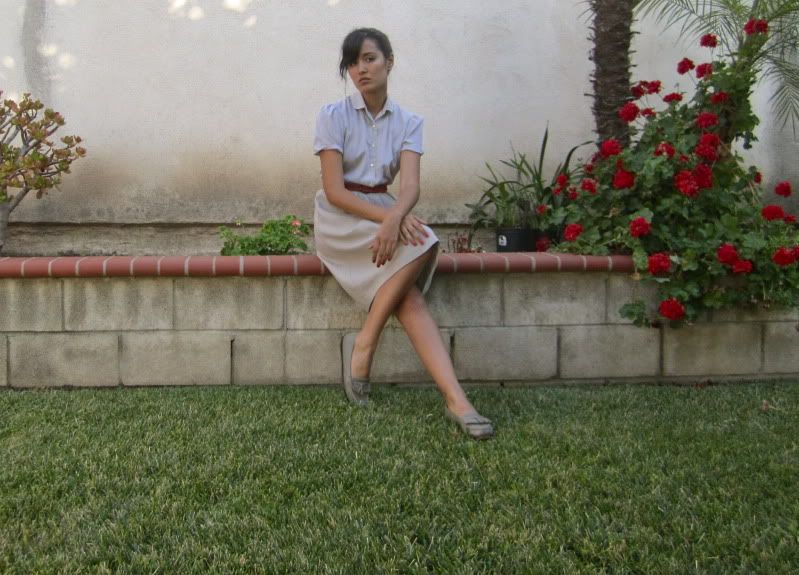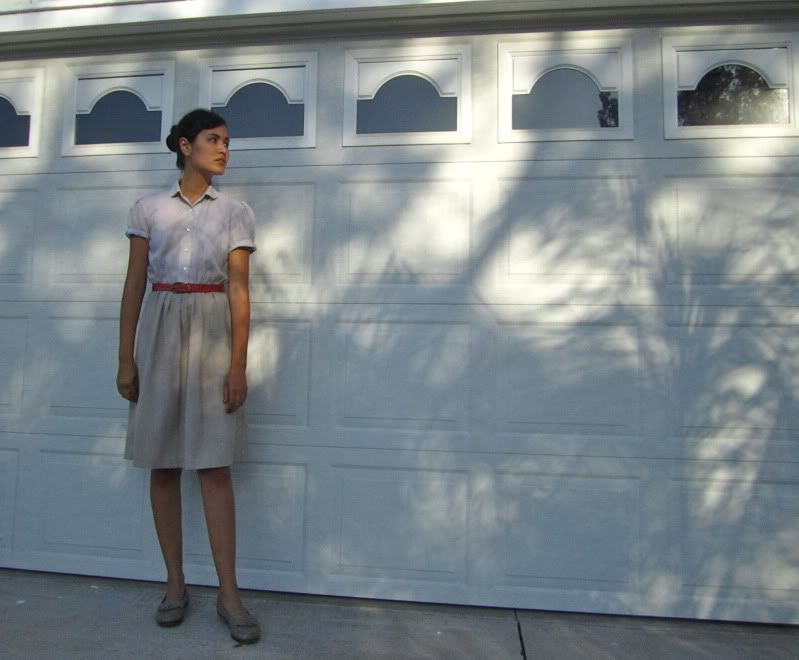 Outfit details:
1950s day dress: thrifted
red leather belt: thrifted
gray loafers: thrifted
L
iving in the suburbs suits me just fine. I like to open my window and smell the laundry exhaust coming from my neighbors house, I like to take super serious photos of myself on my driveway and in the privacy of my backyard, but most importantly, I like that I live five minutes away from not one but two In-n-Outs.
Also, remember how
I won that Refinery 29 contest
? Well everything is squared away and I'll be working over at HQ in NYC August 15-21! I'm already making a list of all the food places I want to eat at--where are your favorites?