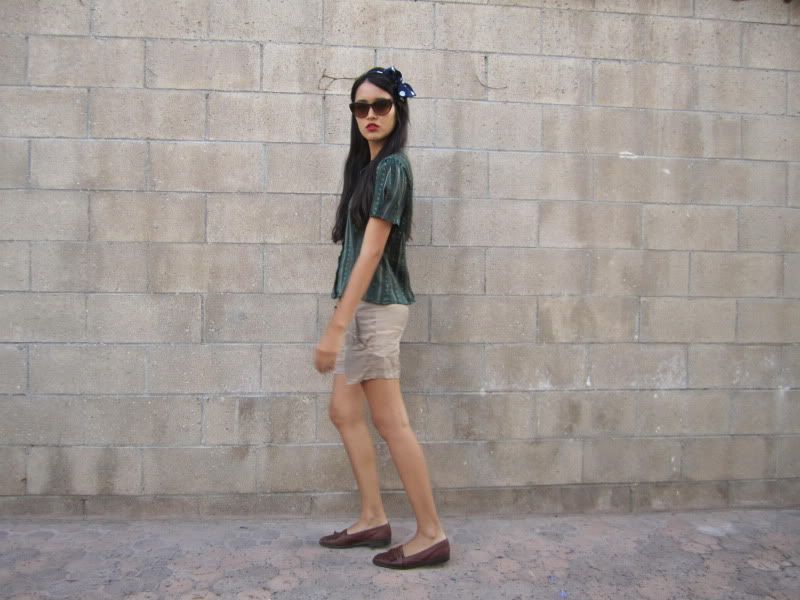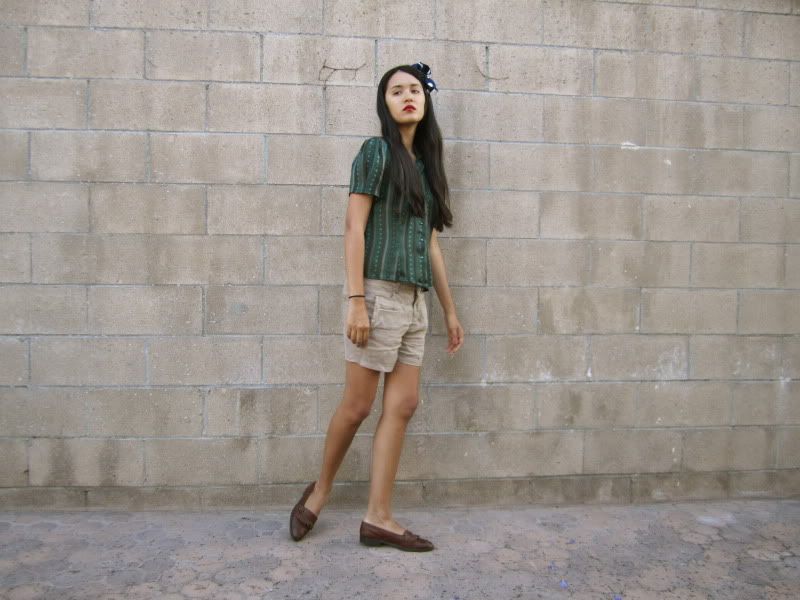 Outfit Details:
Dark green button up blouse: thrifted
Shorts: C/O
BB Dakota
Leather loafers: thrifted
Navy blue polka dot silk scarf (worn as a headband): thrifted
Cat eyes: F21
O
h you know, just bein' sassy in my backyard...the usual.
For all you style bloggers out there, here is a question: do you ever get embarrassed taking photos of yourself in public? Because I do. I don't usually "plan" outings in order to take photos (unless I'm asked to collaborate on some special sort of project with a brand or company and I want my photographs to look extra nice), in fact, it seems as though the stars have to align in order for me to get shots that aren't in front of this glamorous cinderblock wall you see before your eyes. I have to 1. be with Grant or a willing friend who will take my picture , 2. have put actual, discernible effort into the way I look that day (I don't think anyone really cares to see me in a pair of ancient skinny jeans and an oversized vintage tee--although I think that look is awesome), 3.have zero people in the immediate vicinity.
The last part is the hardest--there's always someone around! So when that happens, I hurriedly take the photos, look around, take a few more and then call it a day. When that happens I really only have a handful of photos to choose from and in probably half of them, I have a pained / embarrassed look on my face. Sigh. You'd think I wouldn't care by now. Perhaps i've always been a little too self aware for my own good; I guess it's just something I'll have to live with.