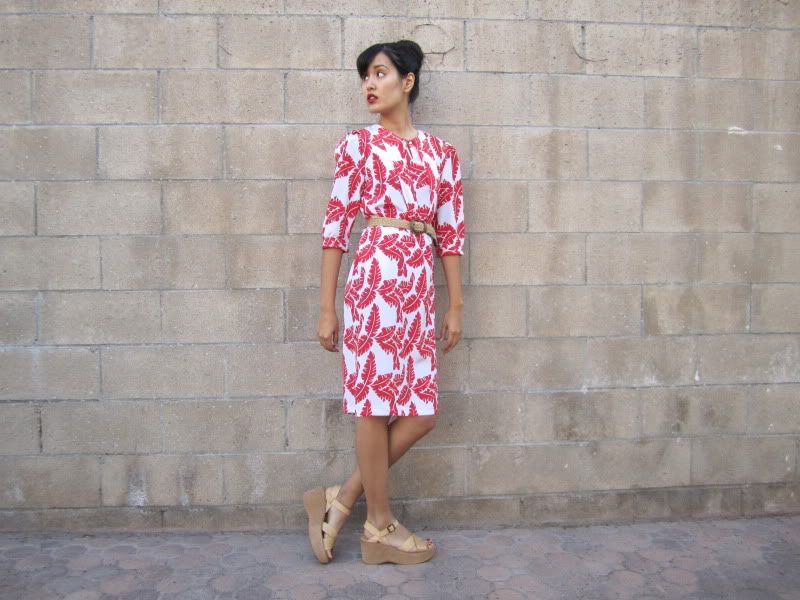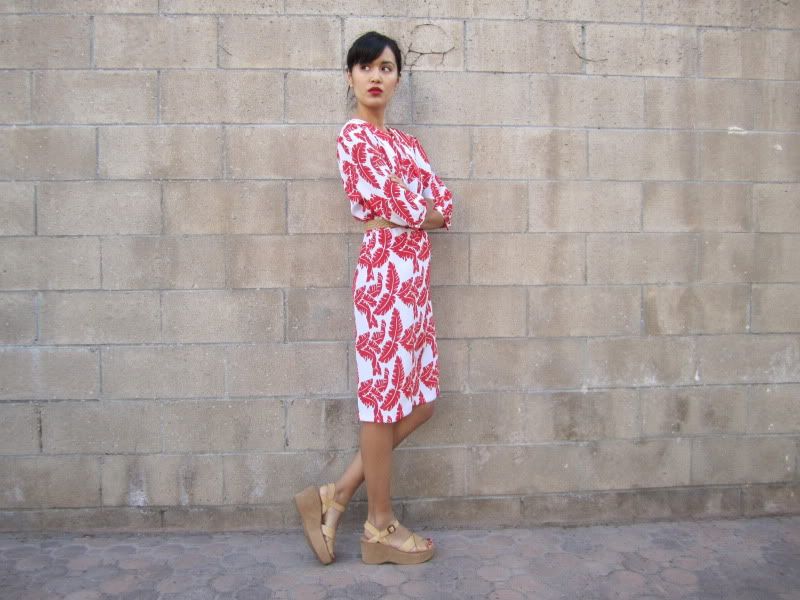 Outfit Details:
Red leaf print dress: thrifted
Woven belt: my moms
Kork Ease platforms: thrifted
K
eeping things short and sweet! I'm back in California and I suppose traveling the world really does make you appreciate home--at least for me it does! I will still be doing Europe posts until I've posted all my photos but it's back to regular outfit photos and things of that nature from here on end. I'm also working on a massive update for my store so that should be done hopefully by Friday or Saturday.
Anyway, isn't this dress great? I was a little hesitant to buy it because the print was louder than I'm used to but I think it has that sort of summery resort look. I wanted to wear this when we went out to Coachella/Palm Springs a month or so ago but I'm glad I didn't because 3/4 sleeves have no place in California's low desert!
Also, for your viewing pleasure here is a small video of Grant and I taken by Ed at the Trevi Fountain. Um... let's just say that these misadventures are a regular thing for me. That is all.